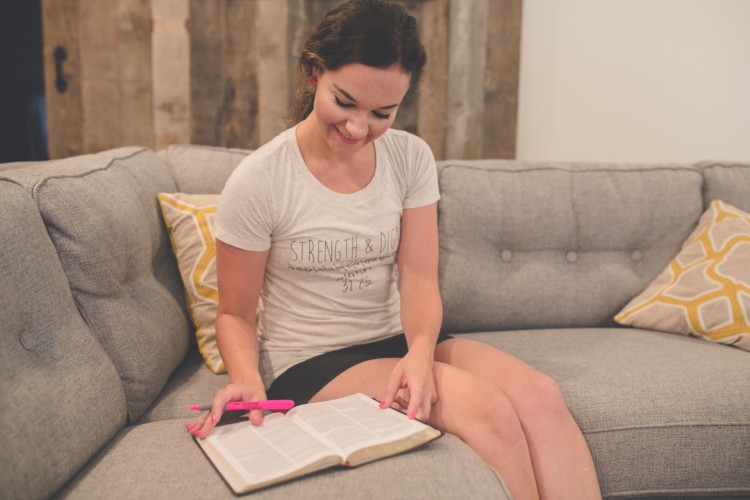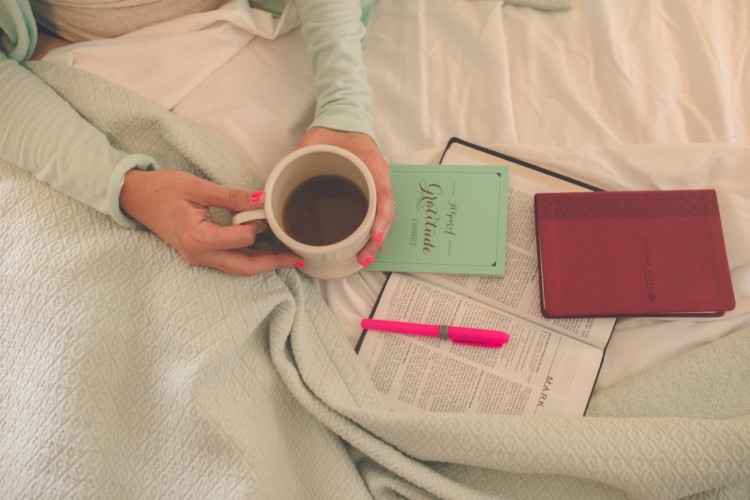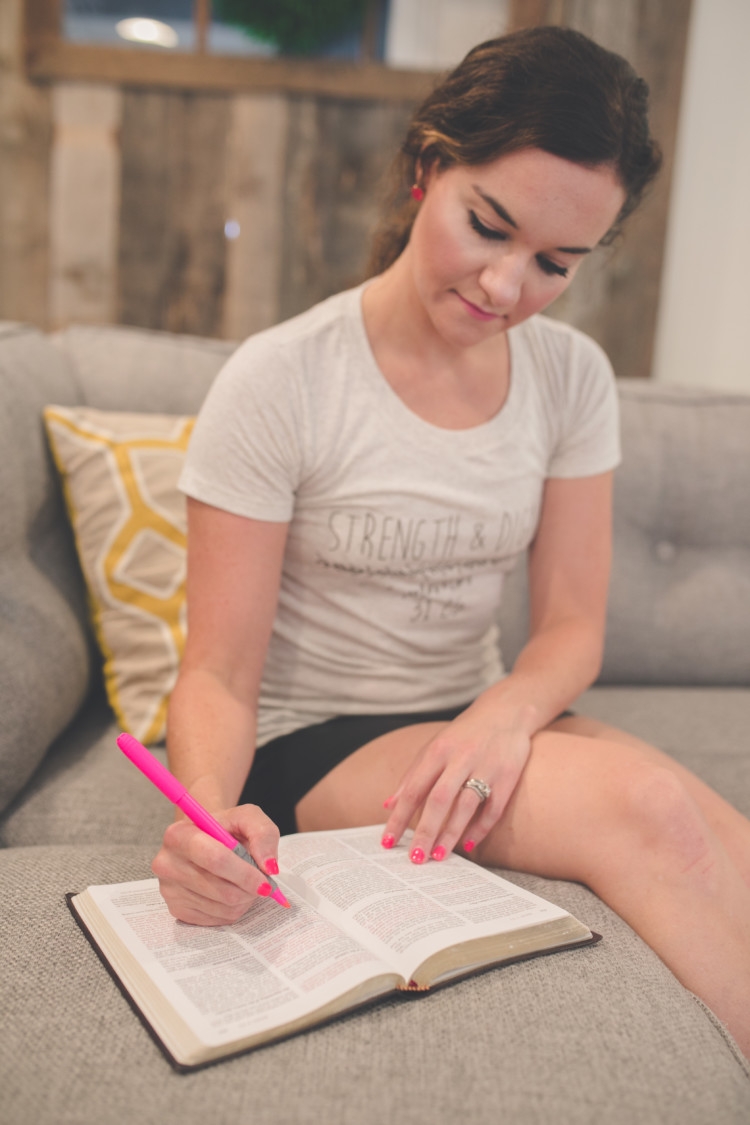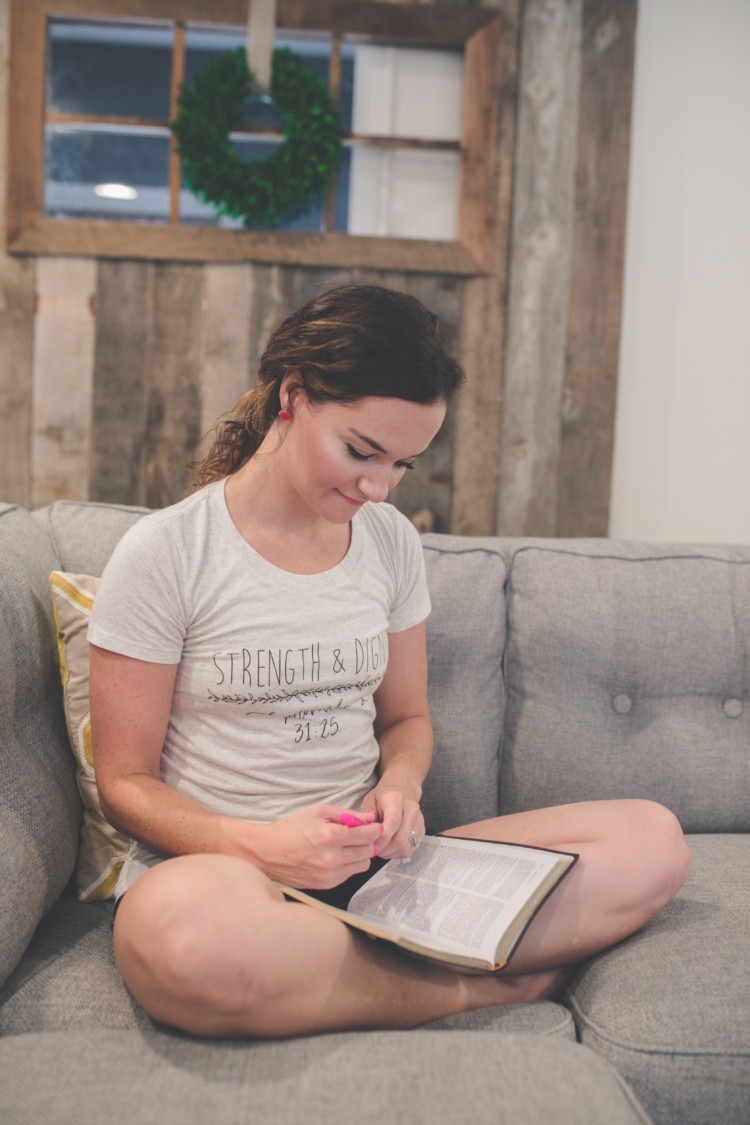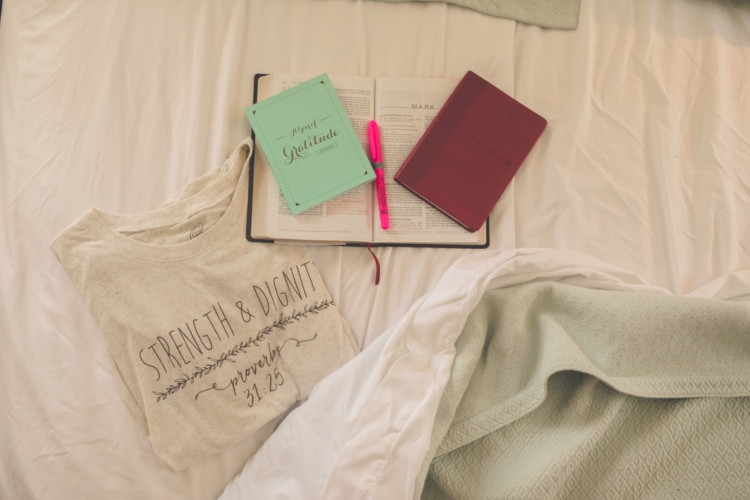 Shirt (c/o) // Shorts // Sweater-Similar, Similar, Similar // Earrings // Photos: Casey Marie Photography (affiliate links included)
It's hard to believe we are now half way through our Holy Grit series. In case you missed last week's post on the soul, or the week before on the heart, feel free to go catch up first! Next I'm going to ask you to go read Rachel's introduction post on the mind.
The mind is a powerful tool, a source of pride for others and the downfall of many…myself included! Rachel talked a lot about overthinking. I remember doing that frequently in school and growing up and even still sometimes to this day whether it be about the boy who may or may not like me in school to now overthinking business decisions.
I also think about how the mind can carry us in unwanted places like worrying about illness, or depression or anxiety. It's just like we learned the hard way in the first week that we can't really trust our hearts…we also can't trust our minds. Our minds are feeble and made for this world and want to take us down paths that don't always lead to glory. Battling with hormones and my mind during baby blues was no joke as I recently learned first-hand.
We are asking you today to dig in deep with your mind, heart, soul and strength to use that holy grit we've been mustering to sharpen your mind in the Word and seek out what the Lord would have you do to help take your mind to things above.
Rachel's words hit home for me today as I think about the social media accounts that I follow, how I may unknowingly even be comparing myself to others, and how I need to refine what I'm feasting my mind on while mindlessly scrolling through my phone and social media feeds each day.
---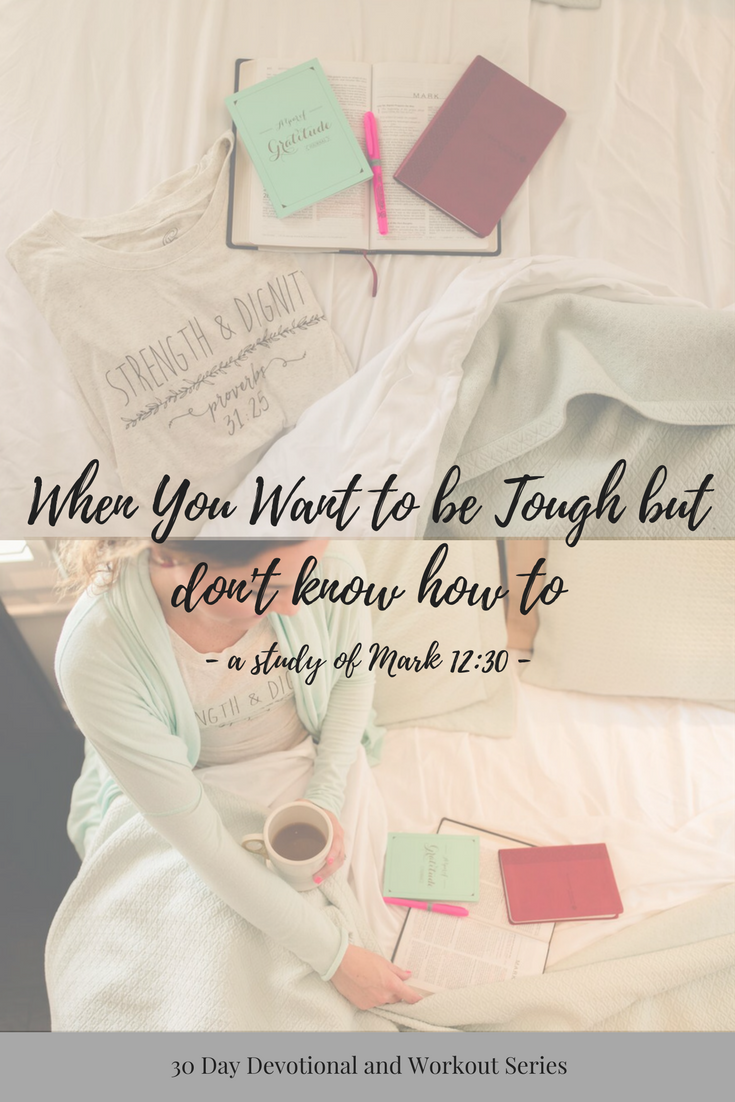 Along with the mind, comes another daunting subject I've been slightly nervous to tackle this week. The subject matter is food. Food plays perfectly in with this week's topic of the mind because for many women eating is emotional and has to do with control from their mind as well.
I want to start out by saying I'm not a nutritionist, not a doctor and not trying to pretend to be. I also want to help you "step up to the plate" (See what I did there? Very punny, I know!) in the best way that I can to fuel your body to tackle a tough week, life, and just the day ahead with holy grit from the inside out.
You know where that starts with? Literally your insides. I believe that the Lord created our bodies to glorify Him. If we want to do that well, we can't be run down, tired, dull-minded, and weak. We have to practice holy grit to fuel our body, mind and spirit to attack each day wearing the armor of God.
19 "Or do you not know that your body is a temple of the Holy Spirit within you, whom you have from God? You are not your own, 20 for you were bought with a price. So glorify God in your body." 1 Corinthians 6:19-20
One of the biggest gifts we've been given to take care of is our temple…yes, that's how the Bible describes your body. It's a temple meant for you to take care of. And I doubt God envisioned you and I running that temple on Oreos & sodas. HA! 😉 Even though they sure are a nice treat sometimes.
These Bible verses call us to glorify God in our body, because we are NOT our own. That doesn't sound super familiar does it? Or at least not anymore. You want to know why? I think a lot of it may have to do with the popular rhetoric we hear from the media, from social media and sometimes even from our friends of,
"Do what's right for you."
"Follow your heart." (or your stomach in this case.)
"You do you, man."
And you know what? None of this is Biblical.
If my body, mind and spirit are not my own, I don't get to "do me." I get to do what God has called me to do in His Holy Word, because I want to please HIM and not the world…let alone little old me.
This is where it gets uncomfortable friends. This is where we have to dig in deep. This is where the rubber meets the road. The reality is, we don't become Christ followers to get nice things, we don't become Christians so we can be lazy and enjoy the ride and then go to Heaven one day, we become Christians because WE GET GOD. And we let go of ourselves.
Rachel and I were talking about this last week in our Facebook live and it was such a good reminder for me to hear.  We get GOD, folks. WOAH. Mind blowing all over again. One of the biggest forgotten about sins we see around us as Americans is gluttony.
Yes, gluttony. And not only in our food, but our beverage intake, our social media intake and our stuff. We are gluttonous for the things that are of the world and not of God. Trust me, I'm talking to myself here too! My hope and prayer is that this week during our weekly emails, we can examine what we are fueling our temples with and take an honest look at if it's something that actually helps us be stronger in Christ or weakens and slows us down.
Thank you for digging in with me today and thank you for joining us via email to stay up to date with this series. If you haven't signed up for our emails yet, don't worry, you can do so below so you don't miss a post about the mind or eating to fuel our bodies this week and strength next week.
[convertkit form=5032882]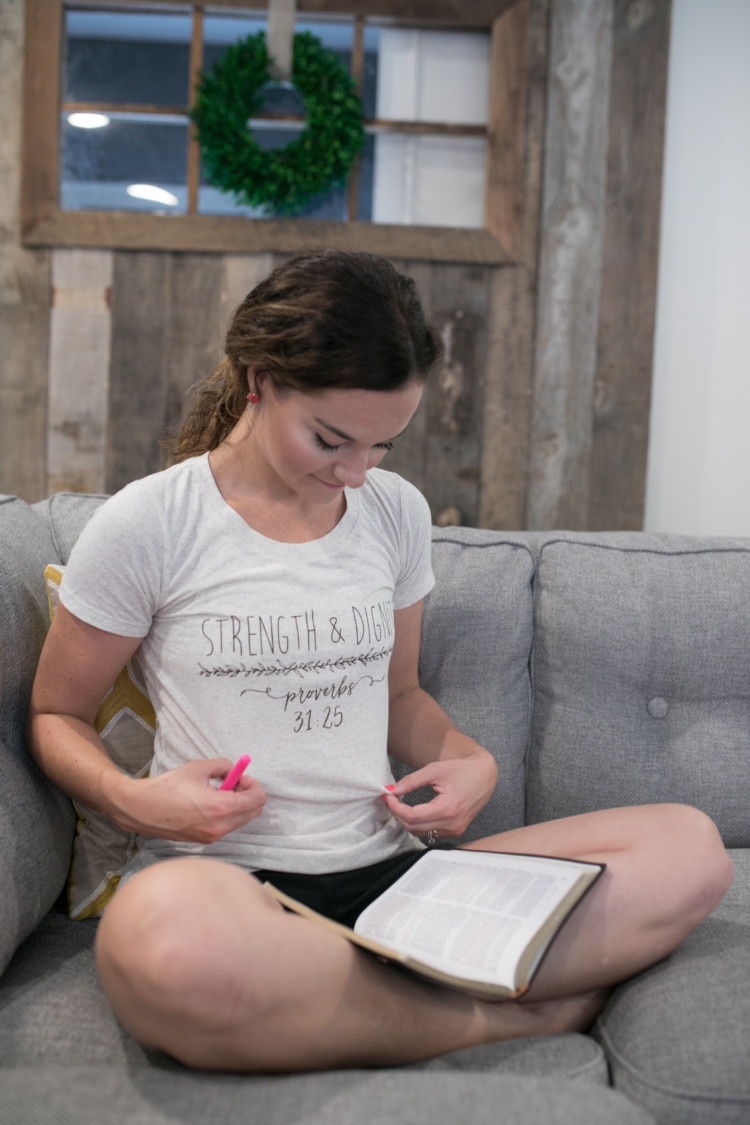 Finally, we are thrilled to team up with Clothed in Strength to offer you a $50 shop credit! You can see her shirt I'm wearing in this post or check out her website for more info!
Today's At-Home Workout Suggestion: 15 Minute Fitness Blender Series
a Rafflecopter giveaway