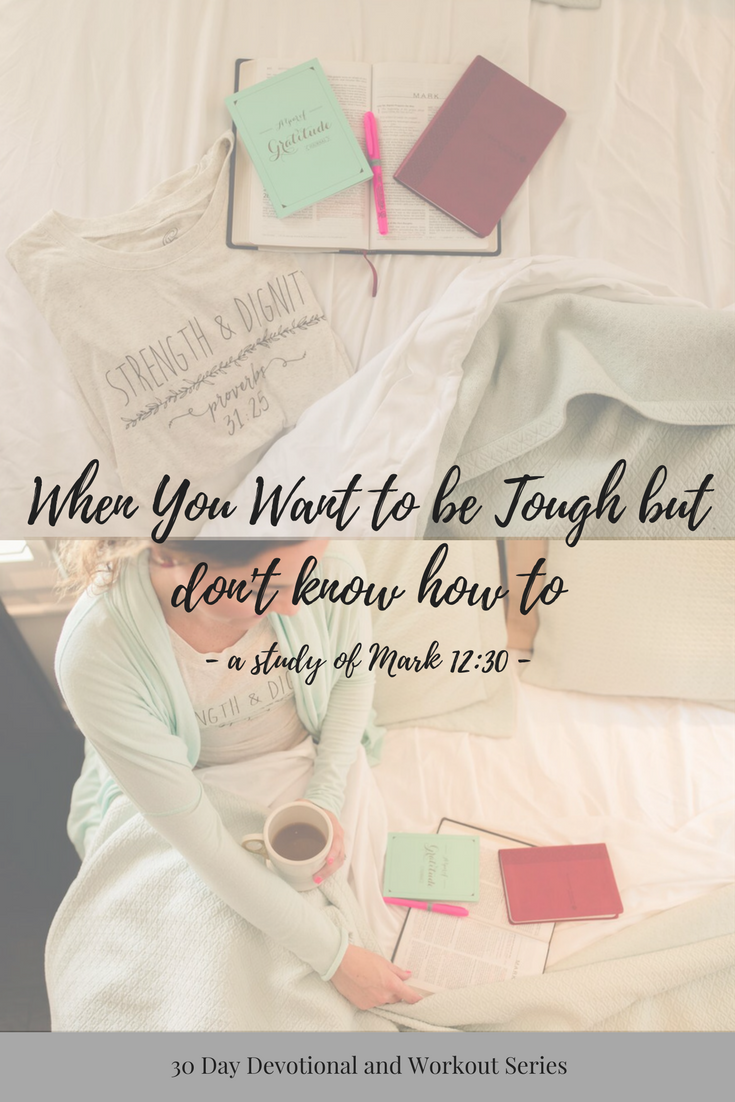 Week 2 of our Holy Grit series is here! In case you missed the intro post about why we are doing this series, I'd love to invite you to go back and read TOUGH: A Biblical Series Towards HOLY GRIT and you can catch up on Week 1 about the HEART here.
Make sure you pop over to Rachel's blog to read her intro about the soul.
Y'all may remember that a few weeks back I recommended checking out the Judah Smith sermon series, "How's Your Soul?". When Rachel and I talked about this week's focus being on the soul I instantly thought back on this sermon series. In our technology-driven, head buried down in your iphone, disconnected culture this series will probably really resonate with a lot of you.
It opens up by talking about really examining how your soul is. Not just how you feel that day but really letting people in to know your soul. Judah says that instead of asking how are you? to get the same "fine" or "good" answer, he'll ask his good friends how's your soul? to really cut to the heart of the matter.
Our soul's only true home is resting in God himself. That's why here on earth we are always looking for the "next big thing." Are you thinking something along the lines of Oh, I'll be happy when I get married, or I'll be happy when I have kids, or when I get this promotion, or the bigger, better house, or go on this vacation, etc. Let me assure you that those things may bring fleeting fireworks of happiness but they will not satisfy your soul.
My soul has been weary the past month. We've had job changes going on, a never-ending pile of work to get done on the website, and to cap it all off I even got sick this weekend. I'm just tired. And to be completely honest, it's hard work, late nights, and early mornings for Rachel and I to pour into this passion project.
I know the Lord is shaping us through it, teaching us about Himself more and helping us with each step of the way, but it doesn't mean we have it all together, no matter how it may look on social media. We are  grateful the Lord provides our souls rest and we know things won't be perfect until we are united with our Savior in Heaven.
Let me ask you a hard question friend, How's your soul? Maybe take a minute, or an hour, reflect on it. Write in a journal. Pray about it. If you have wondered about Christ as the Savior of your soul or wondered what it means to be more than a cultural Bible belt Christian, please feel free to email Rachel or I or anyone in your life who is a believer. We'd love to chat with you about it!
Holy Grit Day 7 Workout:
Last week we talked about the basics of starting to workout. In our daily emails, we covered setting goals, writing down 3 things you love about yourself, finding a partner to join your challenge with you, taking measurements/photos and then settling into your new routine.
If you are not on our emails and want to join us in our daily devotionals and daily workouts, make sure you join us here:
[convertkit form=5032882]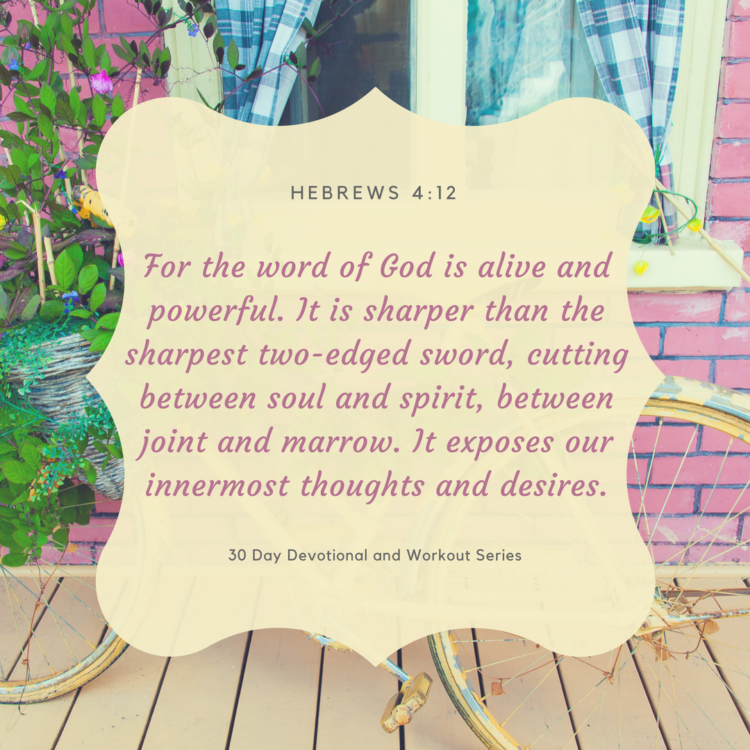 Since today's post is pretty weighty, I'm going to make it simple in the physical/workout challenge part. I want you to commit to memorizing Hebrews 4:12 this week. Either listen to it on repeat with a voice memo or your Bible app while you workout this week or read it in your notes or on a note card in your car before and after your workout.
Memorization is a huge struggle for me so it will be extra challenging for me too! Your workout is to start the 7 day legs challenge plus your workout that you are finding to love. Have any of you tried a new workout or class you loved yet? Please reply and let me know!