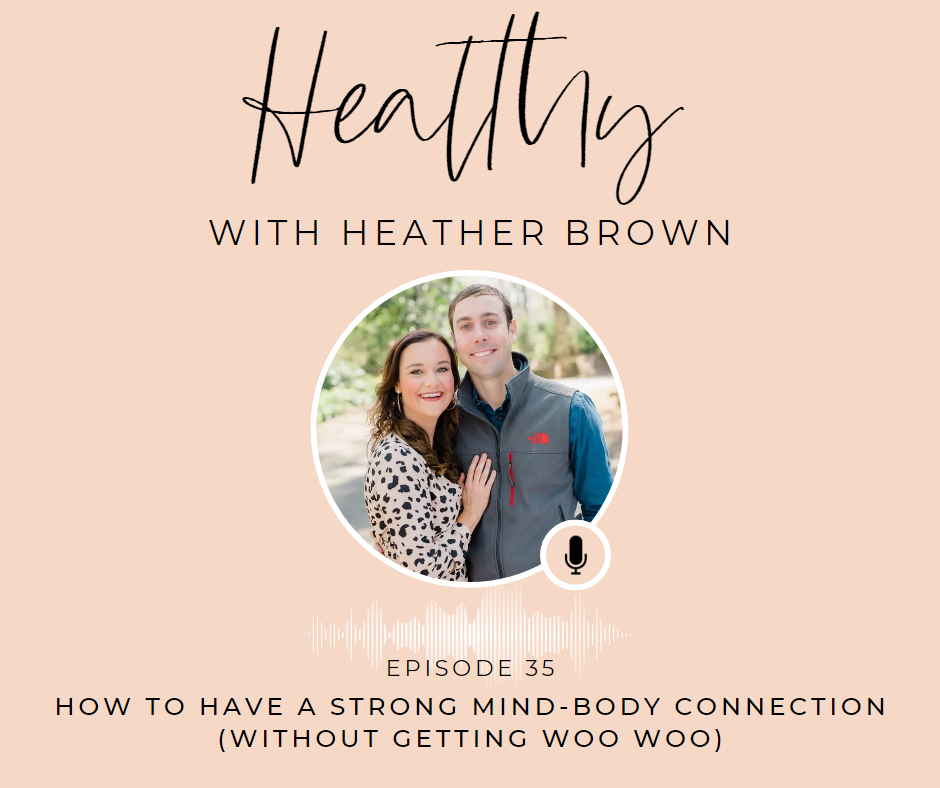 Welcome back, friends! It's been a while, but we are back with another episode with Eric just chatting. Since we recorded this episode late at night, and Eric's a morning person, we get right into the nitty-gritty of the conversation.
In this episode, we talk about what a mind body connection is and how we create that connection.
We also go into some of the issues you can face when you're over-stressed, and we share a few tips for relaxing so you can find that connection.
We hope you enjoy this chat, and reach out if you have any questions!
Listen close and leave a comment on Instagram about ONE takeaway that really stuck with you. I know I have a few to share!
In this episode, we discuss:
Our differing opinions on what a mind-body connection is.
How we individually make time to devote to our spiritual health, mental health, and physical health
Some of the warning signs that your mental or physical health is getting out of whack
Your spouse's role during stressful times (since they sometimes know you better than you do!)
How to harness the link between mind and body without getting into the woo-woo side of the wellness world
The importance of starting your day with a mindset of perspective
Following a Sunday reset plan that works for you
Resources from this episode:
We'd appreciate you subscribing to this podcast and leaving an Apple Podcasts review. Reviews help others discover and learn what Healthy with Heather Brown is all about. It only takes a second and helps us out a lot! Don't forget to follow HWHB on Instagram for behind-the-scenes content!
You have a place here, mama friend! Be sure to take a screenshot of your podcast app on your phone, post it to your Instagram Stories and tag me @healthywithheatherbrown to let me know your favorite takeaway from this episode.
Would You Rather Listen On Youtube? Tune in HERE:
SHOP My Favorite Podcast Equipment HERE:

Heather Brown helps busy mamas of young littles who are caught in the hustle to find encouragement in their journey to true health, from the inside out, starting with the heart. Read her journey of learning to live a life well-loved
HERE!