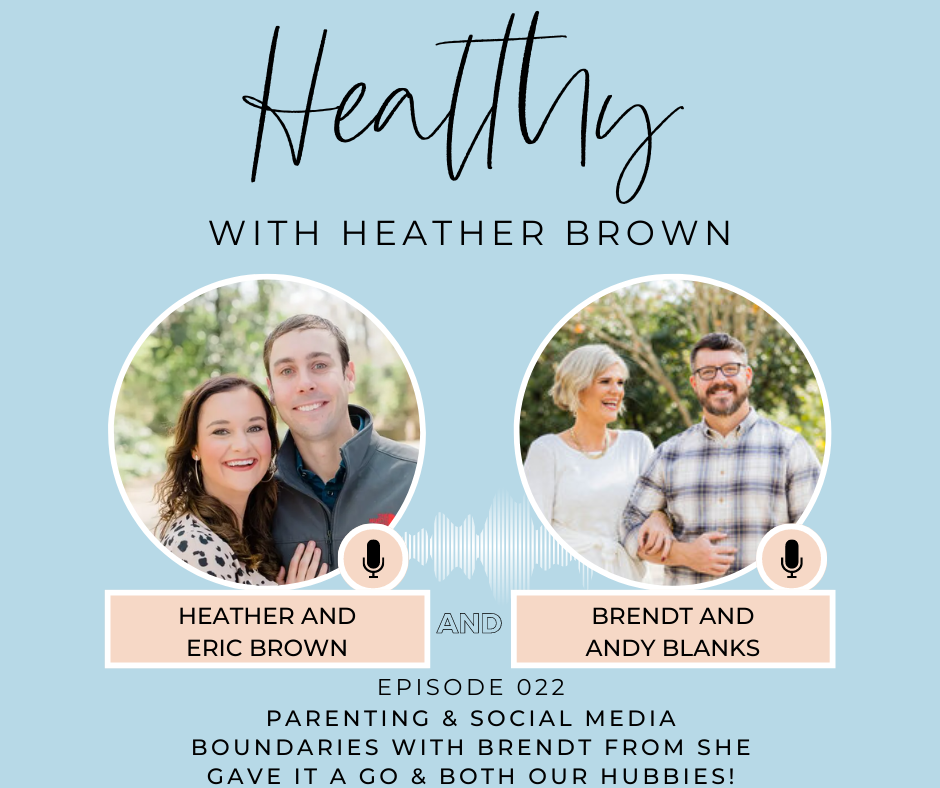 Keep scrolling to read the episode show notes from the Parenting & Social Media Boundaries For Kids With Brendt From She Gave It a Go & Both Our Hubbies podcast episode!
How do you monitor your child's social media? What's it like being a blogger husband? Which is easier to raise – boys or girls? And the most controversial – is depression real? These are just a few of the pressing questions that came up in this episode of Healthy with Heather Brown!
This episode is a little different because I had my hubby Eric and our friends Brendt and Andy Blanks on the show with me! They are one of our favorite couples that we look up to because they have a strong foundation with the Lord and a strong relationship with each other and their kids. I am so excited to share this conversation with y'all today because we didn't hold anything back!
Listen in for a conversation on parenting in the 21st century and so much more!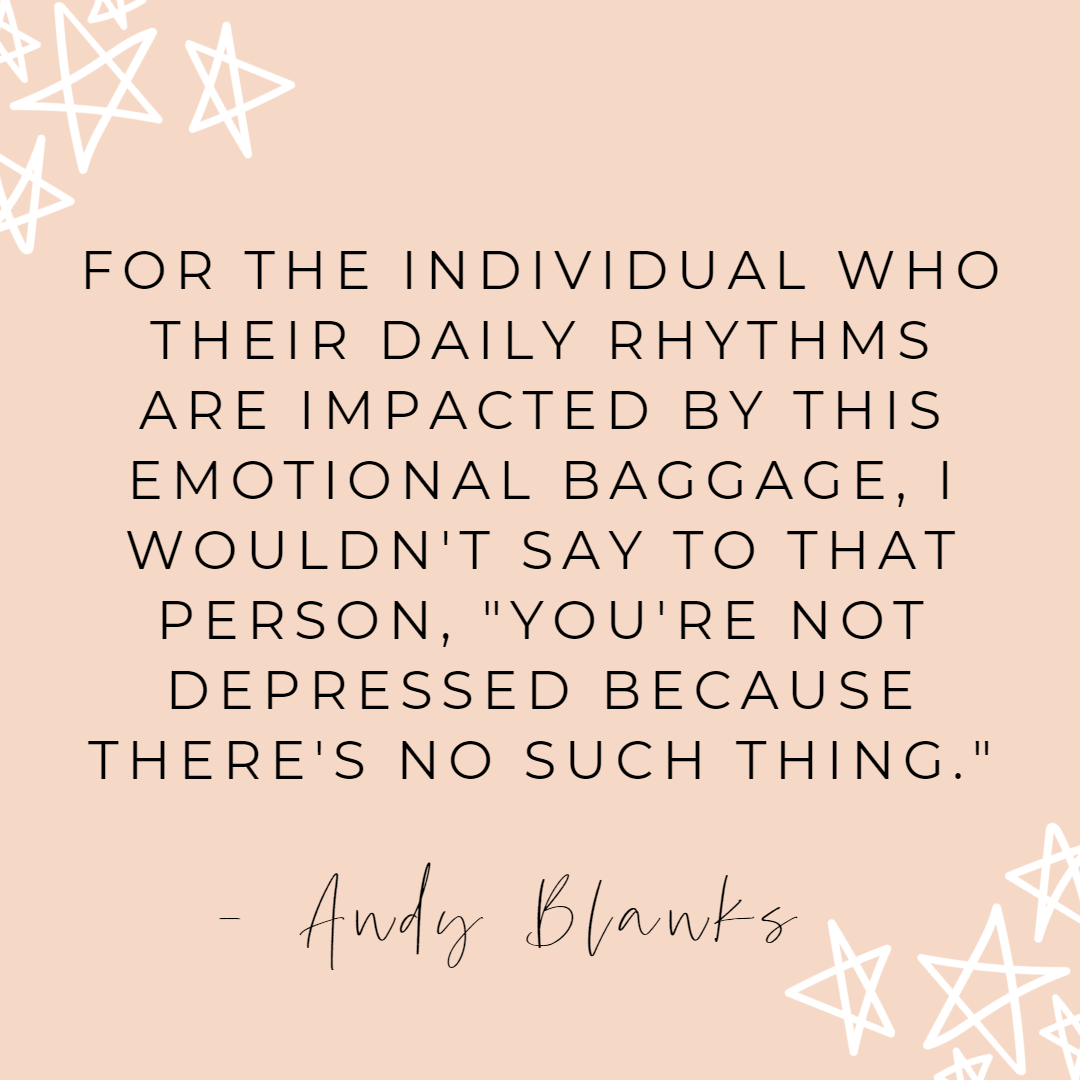 In this episode, we discuss:
Setting boundaries in a relationship where you work together
How to find the balance between being loyal and honest to followers but also having a private life
If it's more difficult to raise boys or girls in the culture we live in today
Andy's involvement in Youth Ministry 360
Social media guidelines and the boundaries for children and teenagers
What is intentional parenting
Is depression real
Resources from this Episode:
Please Leave a Rating and Review:
We'd appreciate you subscribing to this podcast and leaving an Apple Podcasts review. Reviews help others discover and learn what Healthy with Heather Brown is all about. It only takes a second and helps us out a lot! Don't forget to follow HWHB on Instagram for behind-the-scenes content!
You have a place here, mama friend! Be sure to take a screenshot of your podcast app on your phone, post it to your Instagram Stories and tag me @healthywithheatherbrown to let me know your favorite takeaway from this episode.
Would You Like To Listen on YouTube? Listen To This Episode On Youtube:
SHOP My Favorite Podcast Equipment HERE:

Heather Brown helps busy mamas of young littles who are caught in the hustle to find encouragement in their journey to true health, from the inside out, starting with the heart. Read her journey of learning to live a life well-loved
HERE!