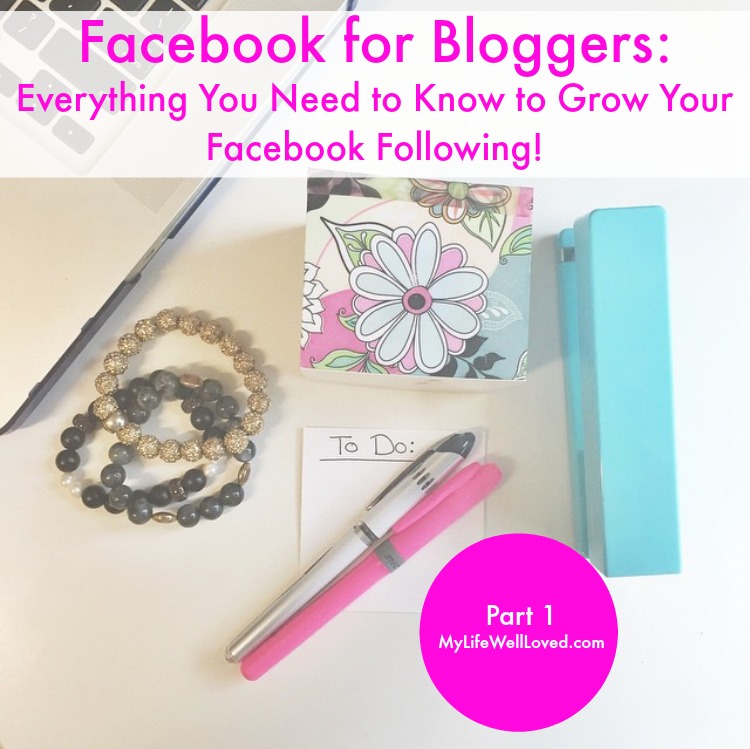 Whether you're a blogger or a business owner, or even wanting to launch a business one day, this post is meant to help you understand the basics of Facebook for your business. I was honored to speak on Facebook and Pinterest with the See Jane Write group on Saturday with my friend Bertha from Chic in Academia (who covered Instagram). I had so much to share on Facebook that I ran out of time…shocker, I know. 😉 This girl loves to talk and to have group interaction! So, I promised the group at the session I would write out my best Facebook tips here for them to read and I'm hoping it helps some of you too!
If you're a regular reader of MLWL and this post doesn't apply to you, I won't be offended if you don't read it. Don't worry, I've got baby bump updates, and a delicious smoothie recipe coming your way later this week! I personally love social media so much, that I do social media consulting, work in it as much as possible and truly enjoy it.
However, I'm also well aware there are so many forms of social media that it can be overwhelming. I'm focusing most of my efforts right now on Pinterest and Instagram. I do keep my Facebook page active because when you have something go viral on Facebook, the astounding traffic it sends right away is incredible and I also view Facebook as a place where I can personally interact with my readers by asking questions, learning what they need more of from the blog, and just seeing how their days are going. I love the personal aspect of Facebook, however due to many algorithm changes that Facebook has made in the past couple of years to allow them to monetize the platform, I assume most of my readers won't see my content on Facebook. It's sad but true.
The only way a lot of people will see your posts on Facebook are if they are frequently commenting, liking and sharing your content or if you have something that performs well that gets shown to more of your audience. You can pay for more people to see your content, however I haven't found much value in that at this time for a specific blog post. The only reason I may pay for a boosted post is if I'm doing a webinar, launching a product, or changing something up big time. Without further ado, here's the first part of my Facebook for bloggers series. Stay tuned for part two next week!
Here's 5 Facebook Tips for Bloggers:
1. Get your profile right. In most cases, the picture in the profile should be you. If you look at big bloggers like Lauren Conrad or Cupcakes and Cashmere, you'll see this is what they've done. If your face is your brand like Rachael Ray or Against All Grain, it's important to let your audience personally connect with the photo. However, if your brand is more like Lululemon, or Pure Barre, of course, it makes sense to have your logo. I personally have my logo in the cover image (the larger image behind the profile picture).
-Include a clickable link to your blog in the about me section. It's not rocket science, just make sure you've done it. 😉
-Make sure in your profile you tell your readers what you are providing THEM, it's not just about you. They want to know if they're getting recipes or if it's a lifestyle blog touching on several topics so let them know what to expect and how you will make them a better mom, person, or better dresser!
2. Watch the trend setters. To be an expert in your field, you need to study. What are the best lifestyle bloggers in the biz talking about? You should probably be posting about it too or at least your own take on it. Be original but be on trend for what's big in food, fitness, and holidays that your field touches.
3. Stay active! You should be posting to Facebook at least once a day. Find the amount that works for you. Some bloggers find more luck sharing 3 times a day while others do best posting 20!!!! times per day. Schedule your posts through Facebook at the beginning of the week if that's what it takes to stay active. But remember, Facebook puts value on scheduling through their platform and usually shows it to more people than if you use an outside source to schedule. Facebook also owns Instagram, so make sure you share your Instagram posts to your blog's FB page as it seems to get better reach as well.
-Look in analytics to see what type of posts are performing the best and do more of those. Video is ruling the FB world right now. Remember you can use easy programs like Flipagram to create videos on your phone from photos or share videos from others to increase your reach, so that people see your next post. The best reach for videos is when you upload them directly in the FB platform though.
-Post at the time of day your readers are online! Look in insights (posts) to see when this is.
4. Networking: No one likes someone who only toots their own horn. Share others' related content on your Facebook page as well. You can join Facebook groups like Southern Girl Blog Building or SITS and if you can't find a group that fits your niche, create your own. I created a lifestyle bloggers group for bloggers like me who have been blogging for a year or longer and have a larger social media following. (If you are interested in joining, you can email me for details if this fits you!)
It's so important to join blogger groups on Facebook and find your tribe of a small group of people to bounce ideas off of, brainstorm and share each other's content. Try to find like-minded bloggers in your same niche so you know that their community will be interested in your content, and vice versa.
5. Be self-deprecating, be real, and share your failures too. As you might remember from this post a week or so back, my FB audience ate it up because I wasn't afraid to admit, I'm human too. The struggle is real, y'all. Talk like you would in real life on Facebook, that's where people come to get to know you better. Let it out! 🙂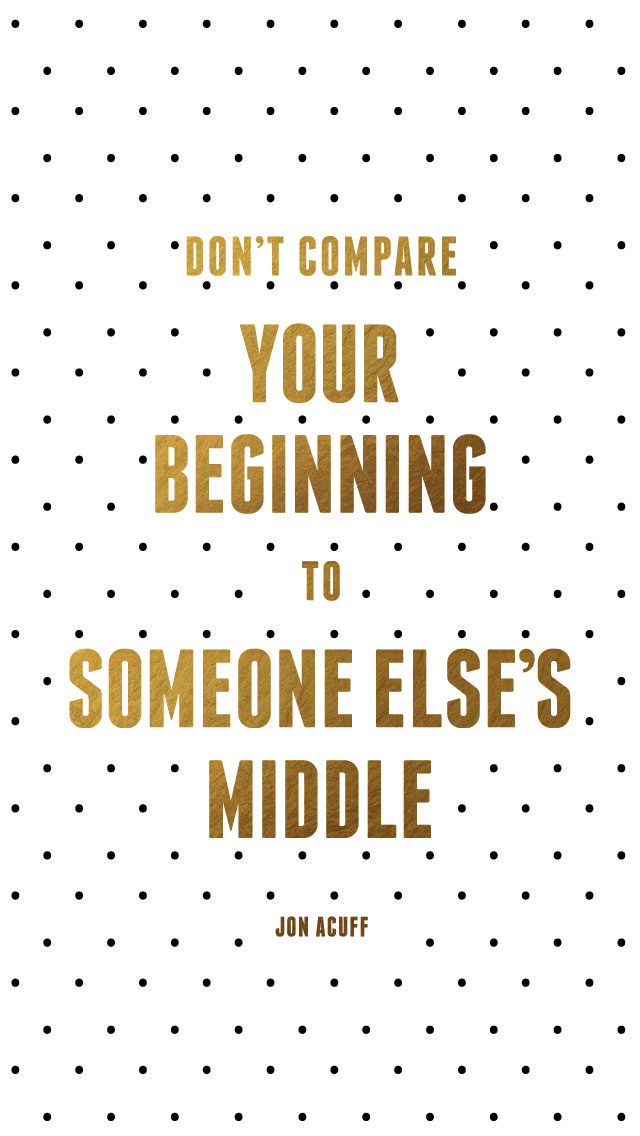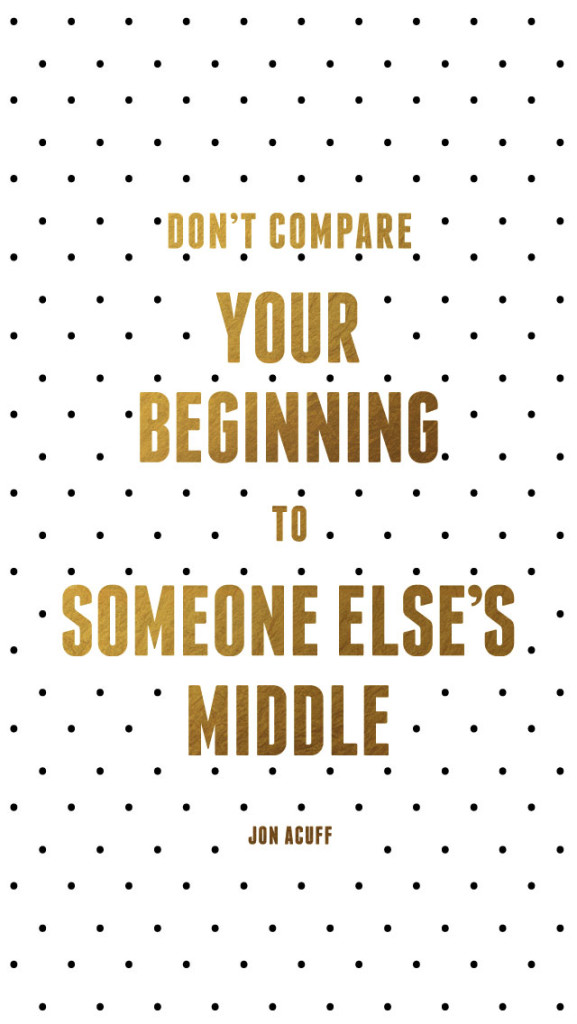 Remember YOU determine your success, if you get 5 likes on a status, CELEBRATE if that's big for you. We all have to start somewhere! I love this quote from Jon Acuff, "Don't compare your beginning to someone else's middle."
Make sure to come back next Monday for my down and dirty Facebook tips part two. In the meanwhile, make sure to follow me on Facebook here! And if you're craving more social media tips, you are in luck! I've rounded up some of the pro's here in Birmingham with me to share you their best as well, so it's like you a get a free mini-conference right here on all things social media!
Javacia from See Jane Write on: Linked In
Bertha from Chic in Academia on: Instagram
If you are thinking about starting a blog, check out using Host Gator for your website hosting & Jen from Munchkin Land Designs for my new blog design! They are who I use. Let me know if you have any questions, I'm just an email away and would love to hear about your blog or FB page you are thinking about launching!
What are your best Facebook tips?