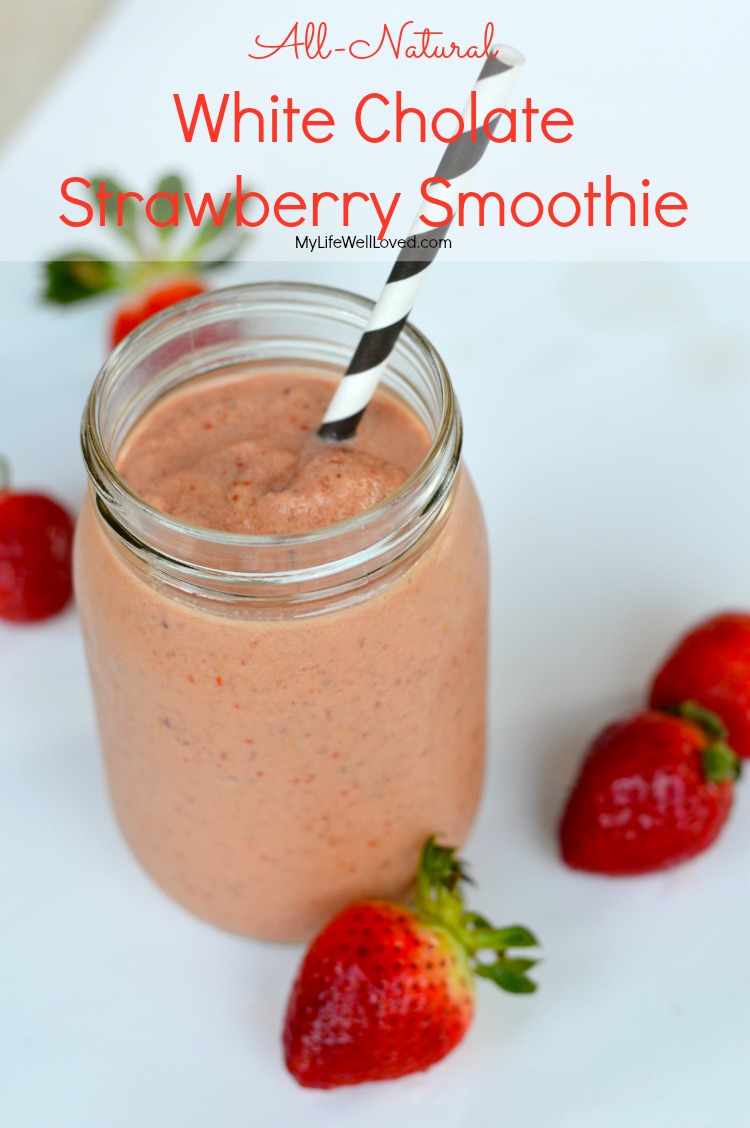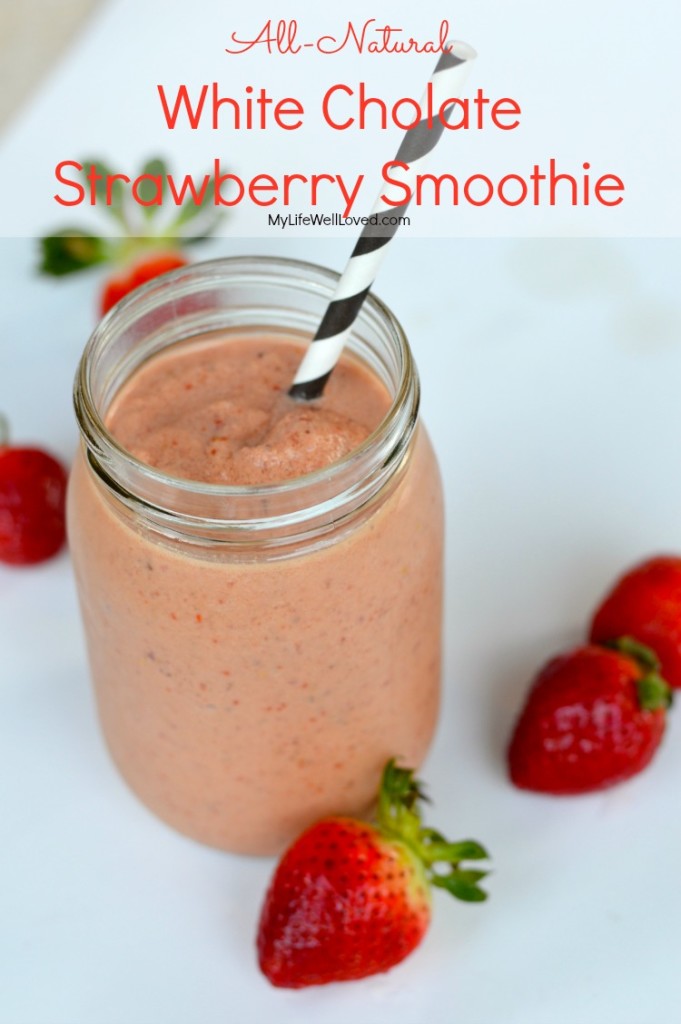 I have to let you in on a little secret…and it's called White Chocolate Wonderful. If you love white chocolate as much as I do, you are in for a real treat because I've found a healthier spin on getting in my white chocolate cravings. The White Chocolate Strawberry Smoothie!
You see, Peanut Butter & Co. makes all natural peanut butters and the ingredient list is only 7 ingredients long. There are no trans fats, no cholesterol, no hydrogenated oil, and no high fructose corn syrup, WIN!
Since I was a little girl, I have always loved White Chocolate. So much so, that my sweet mom went to the trouble to bake a cake from scratch every year to bring to my classroom on my birthday that was none other than white chocolate cake. Now, when I need my white chocolate cake fix, I usually head to Dreamcakes Bakery in Homewood to pick up their Over the Moon cupcake which may be one of the best sweets I've had in my life. YUM!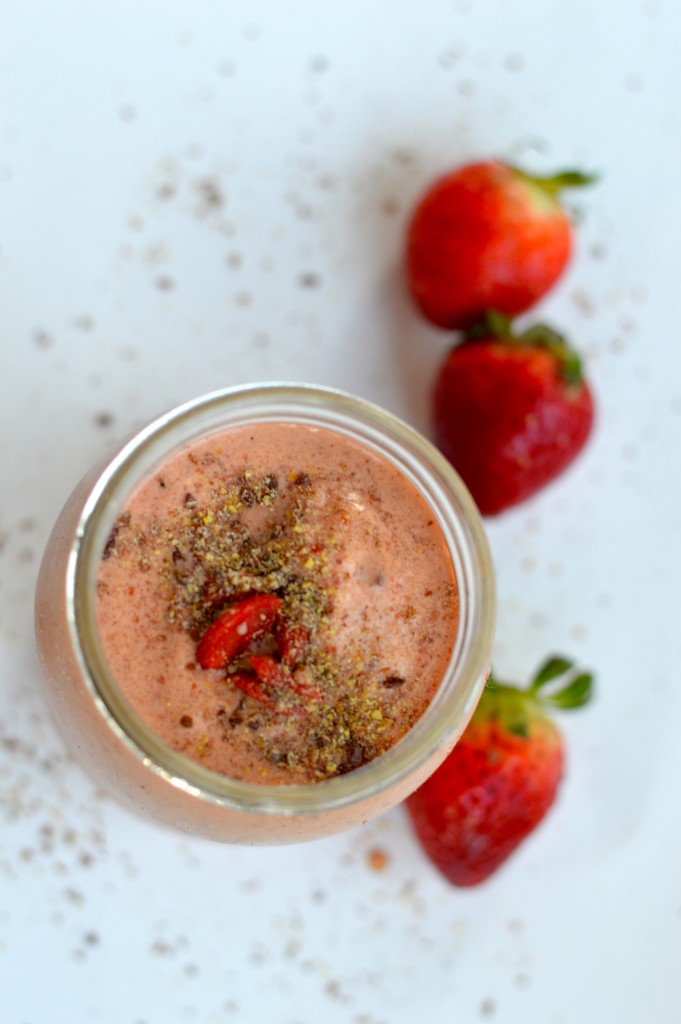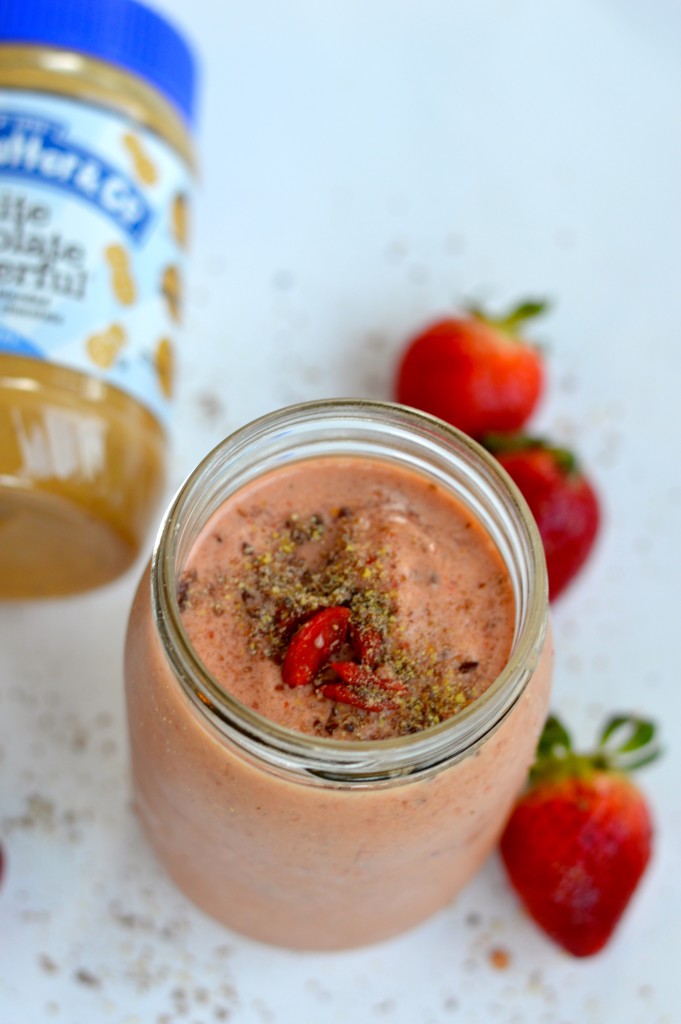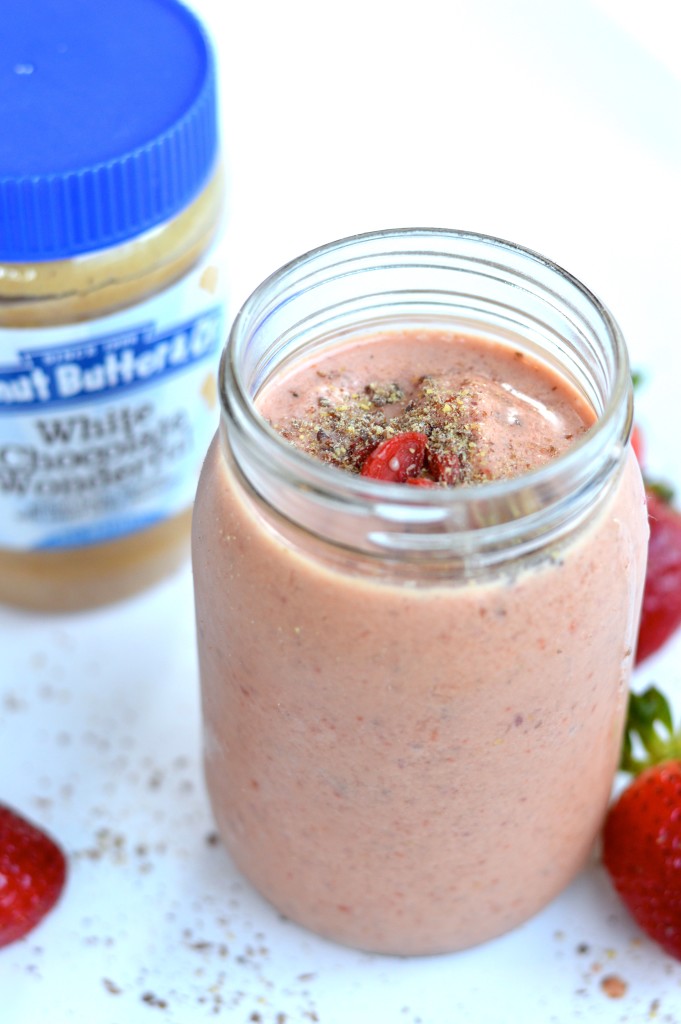 I took on the challenge to make my sweet tooth as healthy as possible last Sunday when a pregnancy craving hit! So, I pulled out all my most healthy ingredients: flaxseed, goji berries, and fruit and went to town with my blender. This recipe was so good and filling after a big lunch earlier in the day, that I made it my dinner.
In case you aren't familiar with goji berries, some studies using goji berry juice found possible benefits in mental well-being and calmness, athletic performance, happiness, & quality of sleep. And flaxseed has shown evidence it may help reduce your risk of heart disease, cancer, stroke, and diabetes. Talk about a powerhouse smoothie!
I have the Ninja Professional Blender
 so I just got out the single serving cup and filled it up half-way with almond milk, a few cubes of ice and then added in the other ingredients to my heart's content.

White Chocolate Strawberry Smoothie
Ingredients
1 Tablespoon Peanut Butter & Co White Chocolate Wonderful
Strawberries, sliced and stems removed
Almond Milk
1 teaspoon flax seed
Ice
Handful of goji berries
Instructions
Combine all ingredients into a blender and blend until desired consistency is met.
Get your White Chocolate Wonderful peanut butter here:
Peanut Butter & Co. – White Chocolate Wonderful Peanut Butter Blended with Sweet White Chocolate
 AND make sure you head over to my
Facebook page
 today to enter to win 2 containers for yourself! Thanks to PB & Co for sending me some product to try out, I adore it!
What is your favorite smoothie combo?