One thing that I've been forced to think about recently is feeding. It's been really eye-opening to me to watch friends go through breast feeding or formula-feeding or a mixture of both. What a taxing but rewarding experience, it seems! I am planning to breastfeed, but I've heard it can be incredibly difficult and sometimes just hard to "get it."
My brother and sister-in-law had a baby about 6 weeks ago and one piece of advice that Kyle gave us was to at least have a container of formula on hand, just in case. I decided to actually listen to Kyle for once and started scoping out formulas and the multitude of baby sites out there. My boss has told me she loves Honest Co. for all natural, healthy baby products and always buys their diapers as shower gifts for new moms because they have lots of really cute patterns to choose from as well as being organic.
I started checking them out and then before I knew it a few items had jumped into my cart. I just don't know how that happens sometimes! 

I got The Honest Company feeding line organic premium formula as my "just in case" back up. I've also heard that since your milk can take a while to come in, I may need it in the very beginning.
They've recently launched a whole new line of feeding products. Here's the breakdown I learned about the formula I chose:
-Easy to digest for baby's tummy
-No GMO's, gluten or DHA/ARA
-Balanced and modeled after breast milk
-Nutritionally complete
-Sourced from trusted organic farms
I got the unique opportunity to ask Honest co-founder Christopher some questions about their new feeding line so make sure you check out our Q&A below, because he certainly knows a lot more about feeding than I do right now.

What sets your formula apart from others?
"We here at Honest like to shine the light instead of cast the shadow, so while we won't talk about other brands, let us tell you more about how new Organic Premium Infant Formula is differentiated:
It's USDA certified organic!  Our infant formula is certified by QAI (Quality Assurance International).  QAI is committed to ensuring organic integrity at every link in the organic production chain, and is a USDA approved government agency that complies with the high standards of the USDA National Organic Standards Program.
We focus on high quality, premium ingredients that are "Honestly Free" of artificial growth hormones, high fructose corn syrup (HFCS), antibiotics, steroids, gluten, added flavors, added colors, peanuts, tree nuts, radiation processing and potentially harmful pesticides or herbicides.
We are proud to have ingredient and packaging traceability and sourcing transparency –  with our milk sourced from trusted organic dairy (organic certified) farms (see the infographic on this page) to ensure only high quality, pure ingredients.
We have carefully balanced the protein and carbohydrate blend patterned after breast milk and is 100% nutritionally complete – meeting all the RDI infants 0 – 12 months.
It made without GMO (genetically engineered) ingredients.
The Honest Company has chosen not to include DHA in our Organic Premium Infant Formula because the only DHA approved for use by the FDA in infant formula does not meet our rigorous Honest standards or the criteria you see on our Honest Organic Premium Formula label. The Food and Drug Administration specifies the nutrients that must be used in infant formula. Presently, there is no requirement for DHA. Our nutritionally complete Organic Premium Infant Formula has been carefully crafted based on scientific research to meet the "high quality standards for the safety and nutritional quality of infant formulas during this critical time of development" established by the FDA. We have researched whether to include DHA in our Organic Premium Infant Formula with great attention, carefully reviewing oil extraction methods, batching and blending processes, algae vs. fish oil versions, nutritional standards and infant development, and the results of long term studies of DHA-containing formulas. Based on our research and consistent with our ongoing efforts to provide you with high quality, safe, and thoughtfully conceived products for your family's health, we instead offer Baby DHA, a liquid supplement sourced from premium fish oil that also contains Vitamins D3 and E. That way, we know that babies can enjoy the critical developmental benefits of DHA. Our Baby DHA is a premium, pure fish oil certified by IFOS (International Fish Oil Standards) with the highest 5-star rating to ensure quality, potency, and purity. The oil is carefully batched using a patented molecular distillation and deodorization process for maximum freshness. Additionally, the fisheries we source from are certified for responsible and sustainable fishing by FOS (Friends of the Sea) — offering the essential health benefits of DHA for baby and peace of mind for Mom and Dad."
What aspect of the Honest feeding collection are you most proud of? Is there a specific product(s) you're most excited about?
"I believe the infant formula is special.  I worked for many years to ensure that our formula was scientifically researched and carefully crafted to meet the high nutritional standards established by the FDA and guidance of the American Academy of Pediatrics.  We carefully selected only high quality ingredients, without GMO (genetically engineered) ingredients, with dairy from trusted organic farms that abiding by the strict criteria of the USDA certified organic program to ensure premium sourcing and sustainable farming practices.  Of course
We are also proud of our Honest Natural Feeding Bottle, crafted from BPA, BPS-free medical-grade, soft-touch silicone.  We offer peristaltic nipples with a flex accordion design that allows babies to feed in a natural wavelike motion that mimics breastfeeding.  And the integrated, anti-colic tri-vent system allows for continuous feeding to reduce gas, colic, reflux, and spit-up."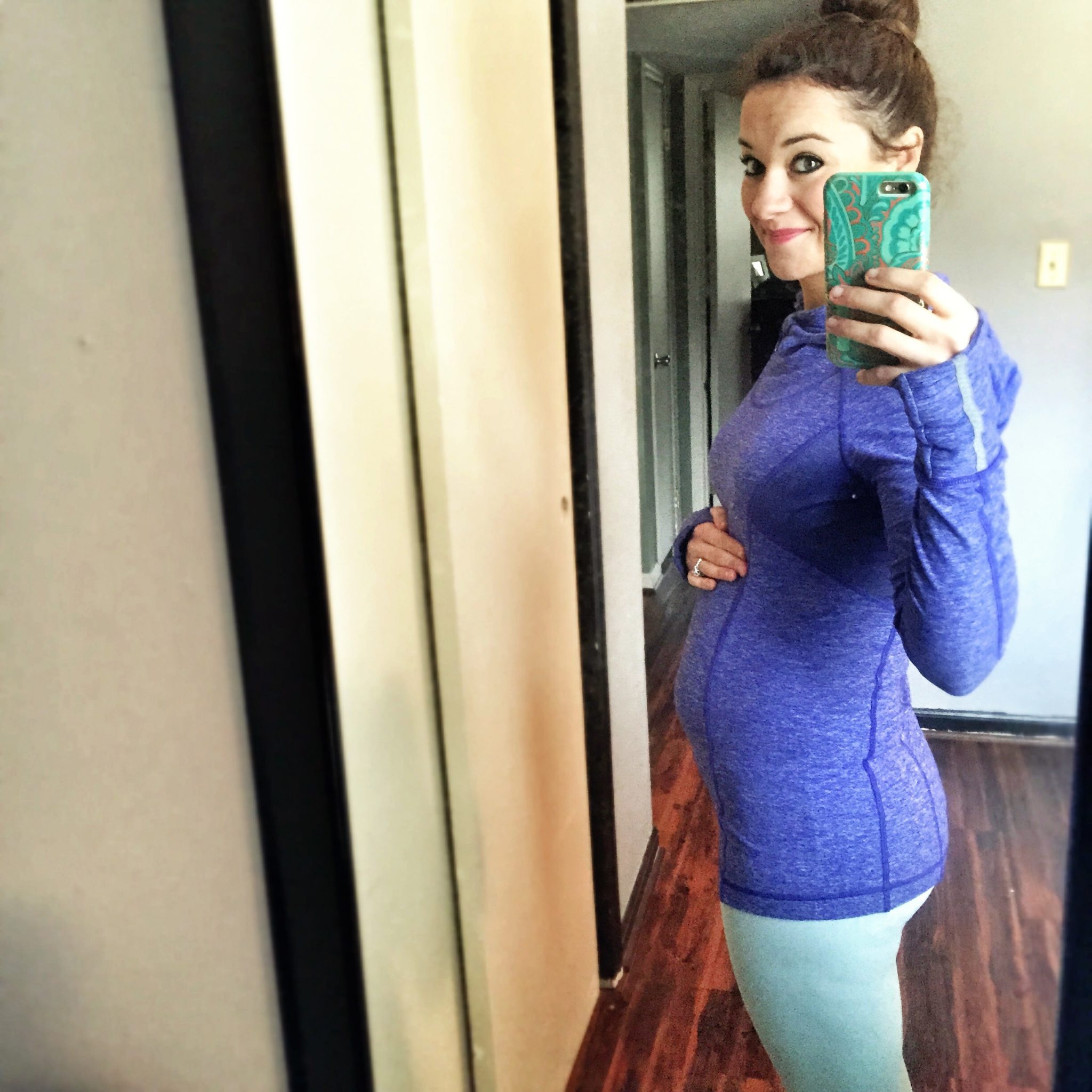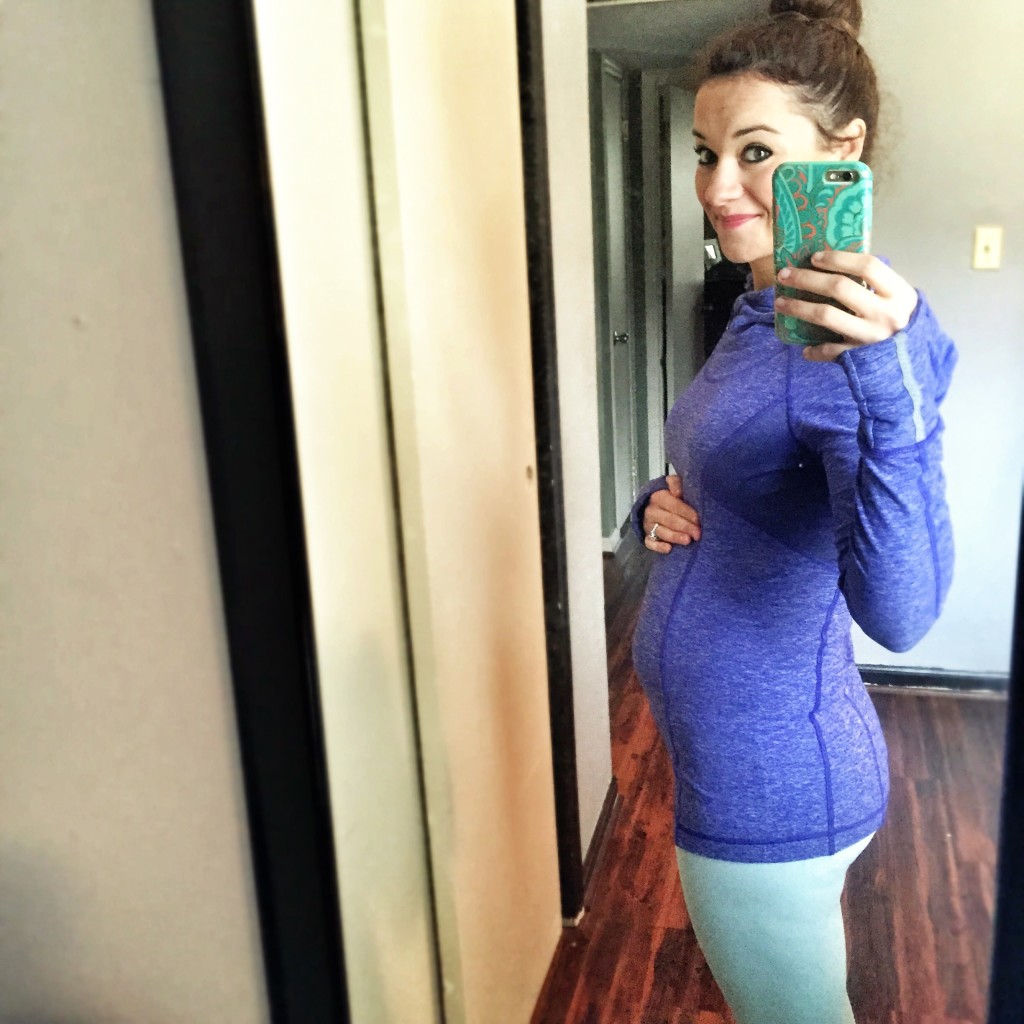 How far along? 17 Weeks. In case you missed last week, here's my 16 week report! (See below for my feeding questions, the NEW Honest Company feeding line AND….drumroll please our baby's NAME!)
Total weight gain: 8 pounds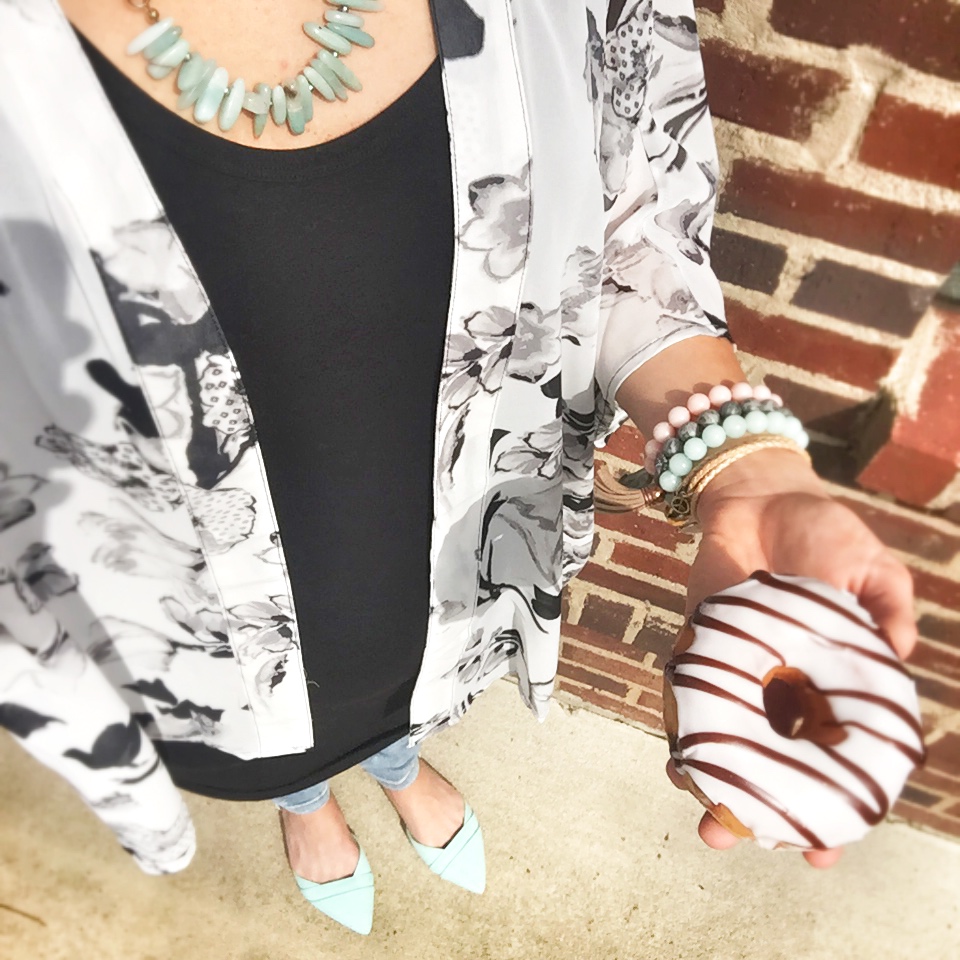 Maternity clothes? I got in my maternity jeans (& the black top I'm wearing in this pic and a few other items I can't wait to bust out!) and am thrilled that they look so normal! It is taking some time to get used to that elastic waist band though, I'm not gonna lie! I also purchased some clothes this week through a Facebook trading site.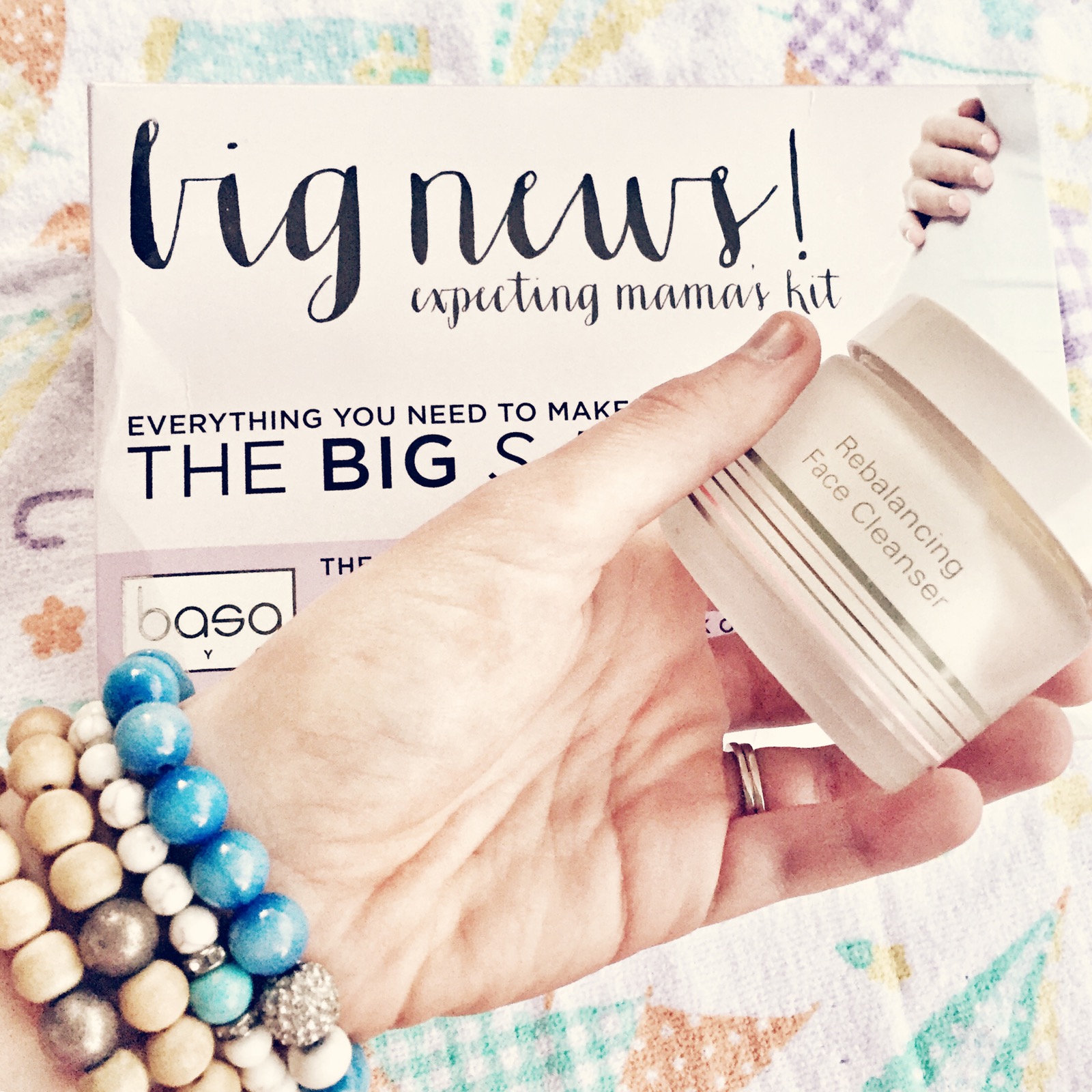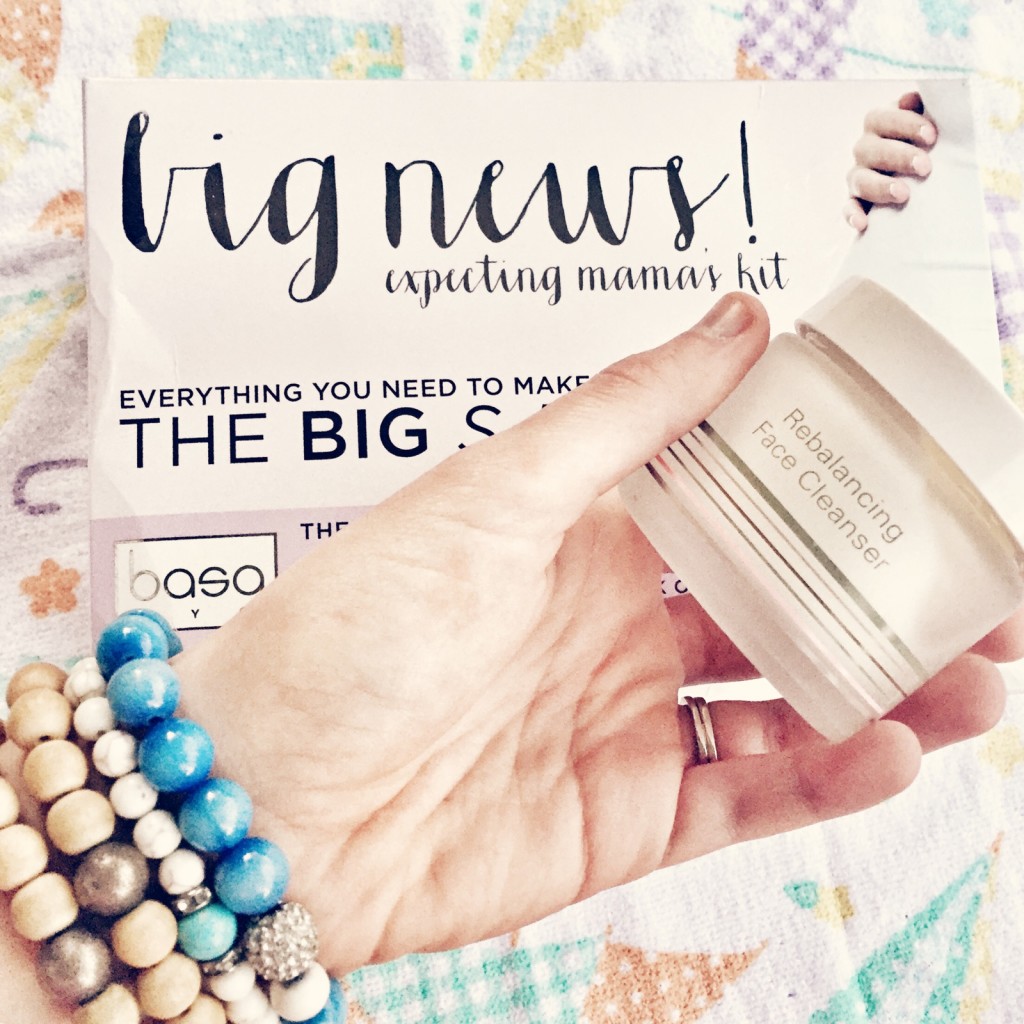 Stretch marks? No, but I have started using my cream and oils to help prevent them!
Sleep: Knock on wood, it's pretty peaceful but my stomach is starting to feel a little heavier.
Best moment this week:  SO excited for sunshine and the excuse to get out for walks and runs with the hubs and friends after work.
Miss Anything? This is going to sound weird, but I don't even normally like oysters, but I wish I could have some right now.
Food cravings: Tonight at 8:45 I saw a picture of an ice cream cone on Instagram and the hubs and I HAD to make an impromptu trip to Mcdonald's to get a vanilla cone.

Anything making you queasy or sick: No

Gender: Boy! We've decided on a name!! Leyton….middle name still to be decided. Eric and I have liked this name for a boy since the beginning of our marriage. Eric told me he like it from the Australian tennis player Lleyton Hewitt and ever since then it's kinda just been a boy name we considered.
Symptoms: Sinuses due to allergens/spring blooms
Belly Button in or out? In

Wedding rings on or off? On

Mood: Feeling a little overwhelmed by all the options for registering, feeding, and how to go about what bottles, etc to use. Luckily, I've gotten some help with the feeding part from my friends at Honest, Co. You can read all about it below!
Baby is the size of: white onion

Looking forward to:  First baby shower tomorrow-with my Pure Barre girls!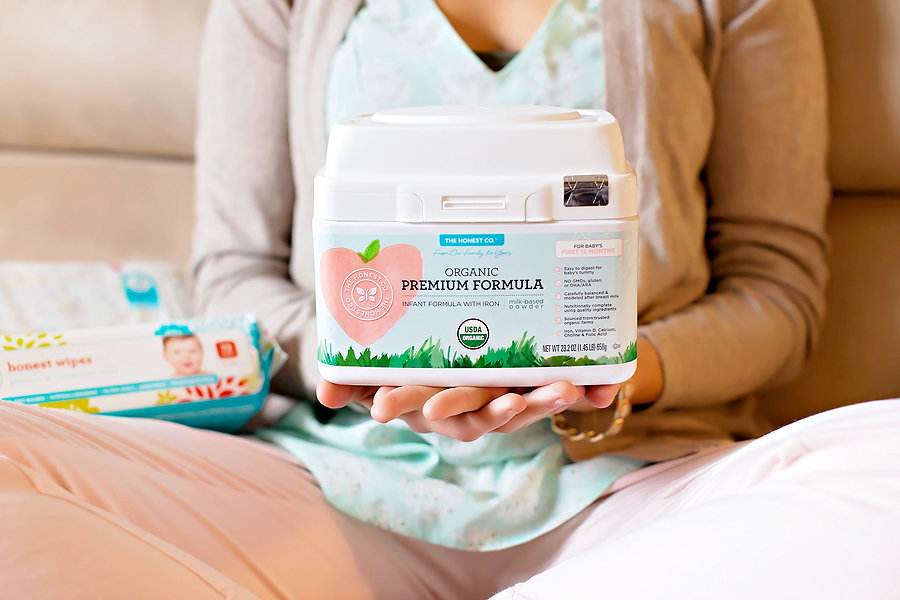 It seems like there is a LOT to learn about feeding baby, how long to feed, and how to involve your husband. I'd LOVE to hear your feeding tips below in the comments. Please clue me in on what worked well for you and if there's anything you'd do differently in hindsight. Major thanks in advance!
Disclaimer: Compensation was provided by The Honest Company via MomTrends. The opinions expressed herein are those of the author and are not indicative of the opinions of The Honest Company or Momtrends.
Heather Brown helps busy mamas of young littles who are caught in the hustle to find encouragement in their journey to true health, from the inside out, starting with the heart. Read her journey of learning to live a life well-loved
HERE!