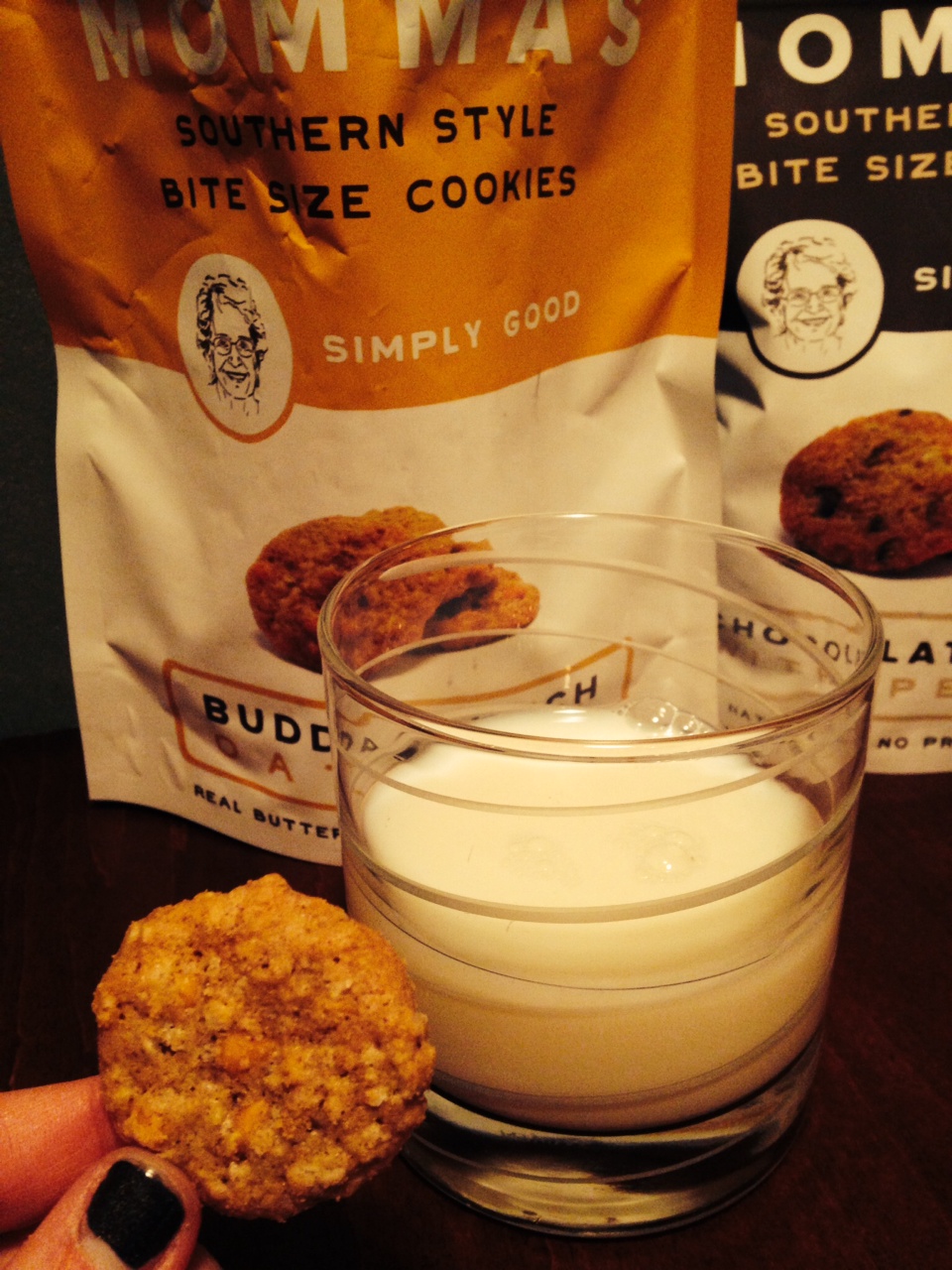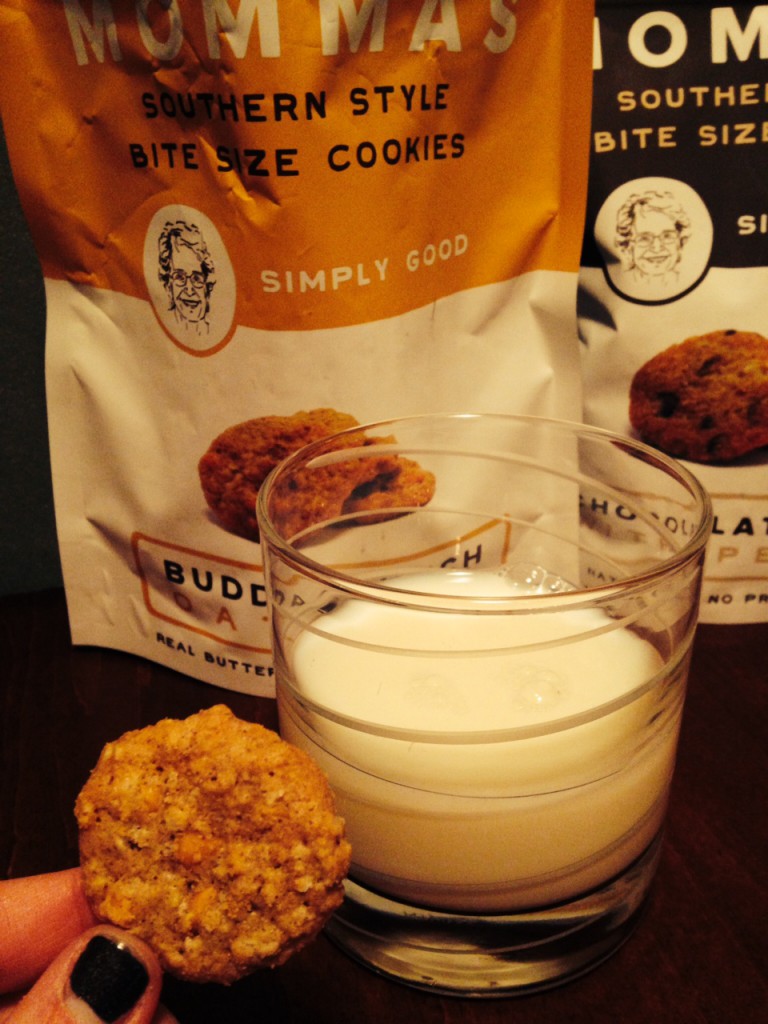 I first found out about G Mommas cookies on Twitter and several of you saw me post about them on Instagram. I was excited to see that they were a local company and reached out to them immediately. I talked with the owner of the company for about about 30 minutes on the phone and was in love with the brand. The story behind this brand just leaves me excited and itching to tell everyone about them. This company is literally based around a man's love for his grandmother's cookies.
Growing up, Robert used to alway joke with his grandmother about how her cookies were good enough to sell. Based in Selma, AL this company has taken off recently! I got to sample these cookies this past week and am obsessed! Normally a classic oatmeal chocolate chip cookie fan, I expected the chocolate chip with pecans to be my favorite…however the Buddascotch took me by surprise. I can't just pop 1 or 2. They are addictive!
Eric and I devoured them and when I shared them with a couple of friends, they loved them as well! If you're interested in trying them out yourself, go here to see where you can find them near you.
Here's the story of G Momma's cookies from the founder, Robert:
"The inspiration behind these cookies is my grandmother, Anice "Gammy" Armstrong. A true woman of the Deep South, G Momma knew that family, lots of love,  and real 'budda' could do as much for your soul as it could your stomach. She baked each cookie with careful attention and down home ingredients.
Gammy ('Gah Mee') would bake these little cookies for all our family 'get-togethers', and we would crawl all over each other to get a few. We would just keep coming back again, and again, and again. You really couldn't eat just one!
The name G Momma (short for Gammy Momma) came about because nobody could seem to pronounce 'Gammy' right. They would say "Gai Mee" .. and the correct way is "Gah Mee", so to make easy on folks we shortened it down to G Momma.
Hope you'll try some…you won't regret it!
The Vision:
Selma Alabama is known for a lot of things: Civil War, Civil Rights to name a few. It has suffered from a declining economy for the last 40 years or so and big reason for that is young people generally don't move back after college because the lack of opportunity. It has always been a dream of mine to come back and help the area in some way. That dream is the driving force behind the Selma Good Co. along with the love of my grandmother."
There are so many things I love about this company
1. Little to no preservatives
2. All natural
3. It's local.
4. Great, personal story!
5. The cookies are delicious!
Go like them on Facebook and try out these cookies next time you see them. You won't regret it! These cookies will soon be in World Market, but currently in Birmingham you can find them at V. Richard's, Western Supermarkets, and more.
Heather Brown helps busy mamas of young littles who are caught in the hustle to find encouragement in their journey to true health, from the inside out, starting with the heart. Read her journey of learning to live a life well-loved
HERE!