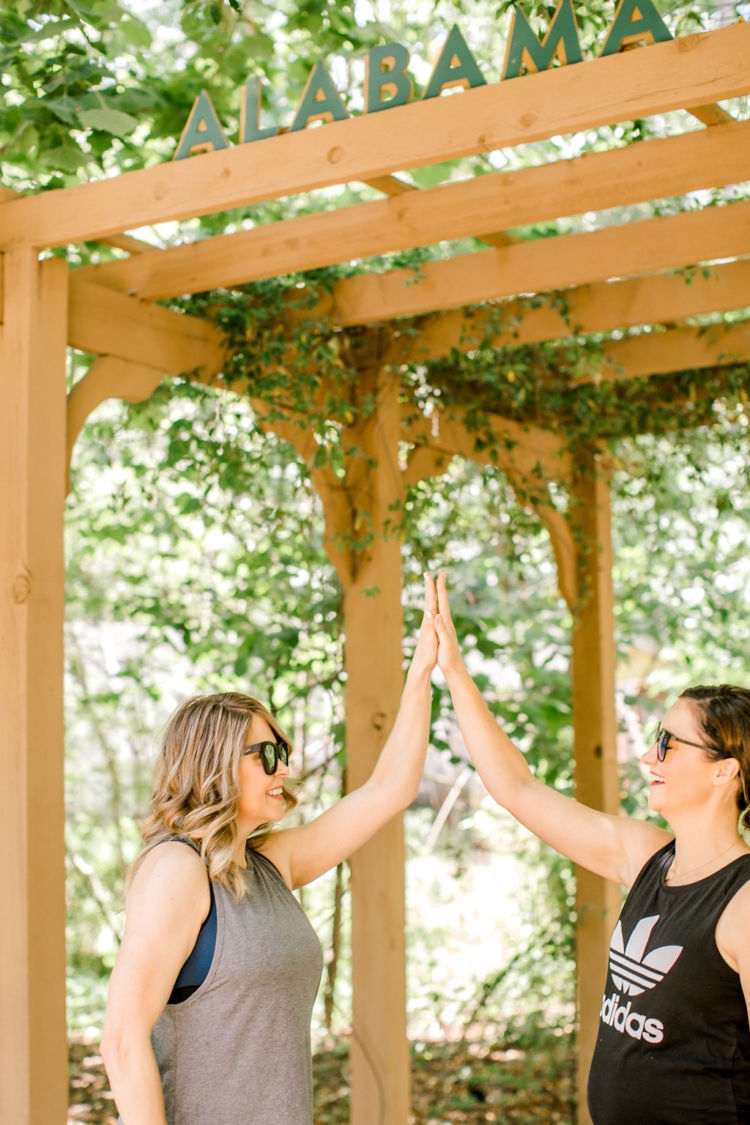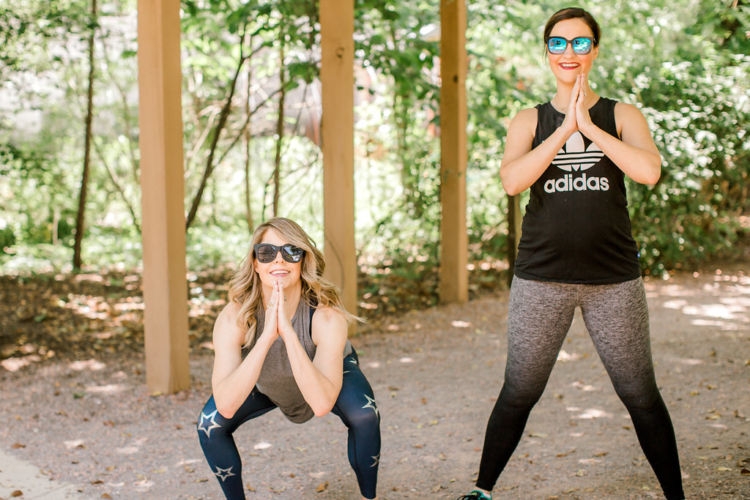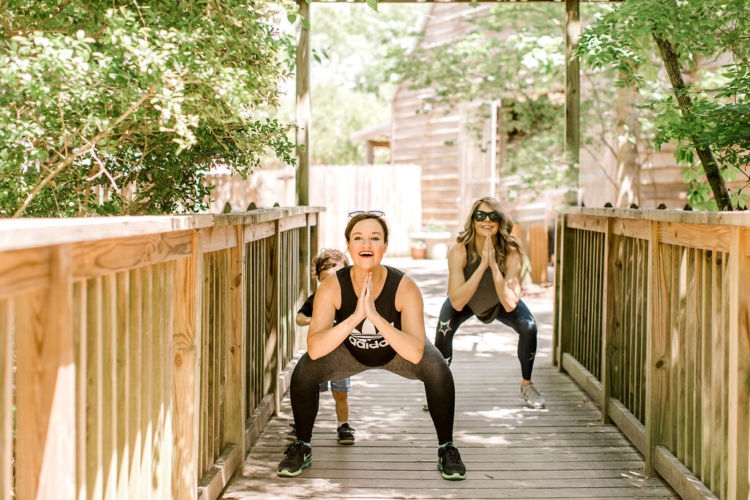 I'm so excited to FINALLY bring you this week's booty challenge! Ha, life got in the way of getting it up in time this week. Between Tampa, Panama City Beach, sharing Memorial Day sales and the lake mama got way behind on other content this week.
As always during this series, I'm teaming up with Nashville Wifestyles and Happily Hughes to bring you our workouts and luckily my Bham friend Life Lutzurious was willing to take some pics with me for our partner workout. Obviously you can do this with a friend or without but it's always more fun with a friend, right?!
If you missed week 1 & 2, don't even sweat it! You can start now on week 3 and go back to those or start from week 1 and take it at your own pace.
And for all my HEALTHY lovers, did you see I have up a NEW salad recipe this week? I think you'll love this colorful edamame salad recipe that is SO simple and all ingredients can be found at Aldi!
Booty Challenge: Week 3
Day 1: 20 squats, pulse 5x at the bottom of each one, 30 lunges, 30 kickbacks, 2x:40 wall sits
Day 2: 30 minute HIIT- Sprint/speed walk 1 min and walk slowly 1 min. Make sure this is done on a hilly surface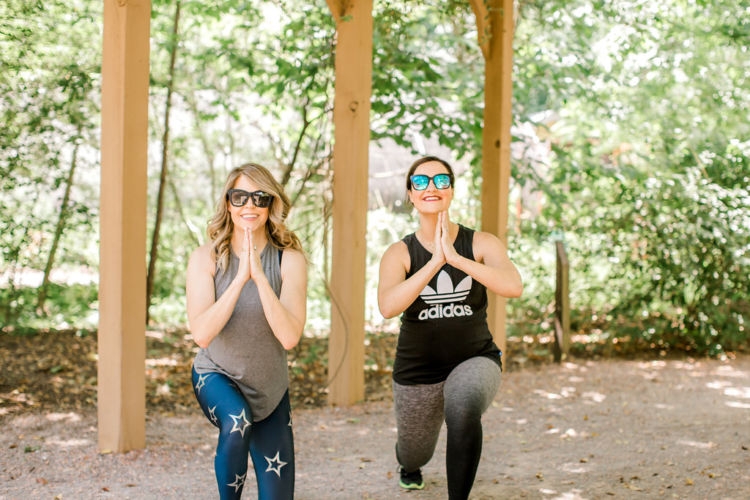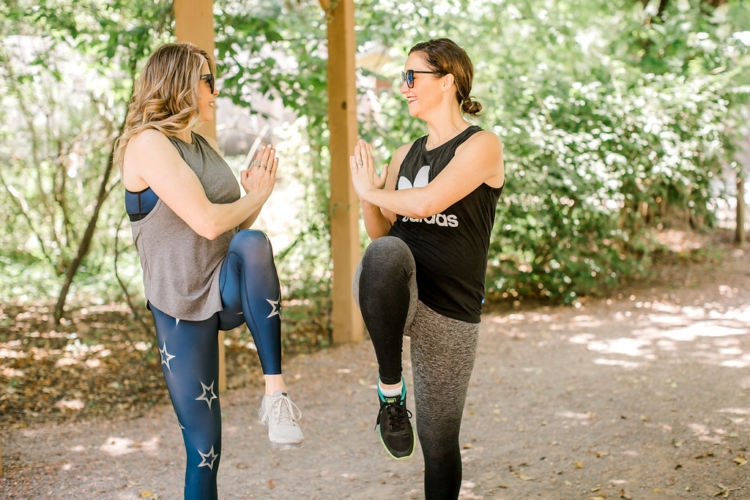 Day 3: PARTNER WORKOUT- Repeat up to 3 times minus the run if you feel strong!
Run .5 miles together to warm up
20 squats with leg lifts
20 lunge twists
Hold squat low and pulse for 20 seconds 3x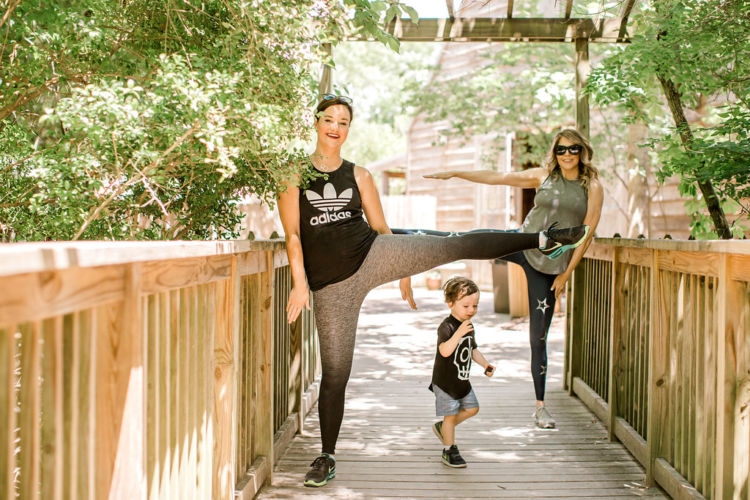 Shop the Booty Challenge Post: Beyond Yoga Ombre Leggings in Maternity and Non-Maternity // Adidas Tank on sale and also at Nordstrom for those who love to shop there for free returns and shipping // Sunglasses // Leyton's Nununu Shirt (ON SALE!) // Leyton's Nike Shoes // Leyton's Shorts // Lindsey's shirt // Lindsey's Pants // Lindsey's Sunglasses
Day 4:  20 squats, pulse 5x at the bottom of each one, 30 lunges, 30 kickbacks, 2x:40 wall sits
Day 5: REST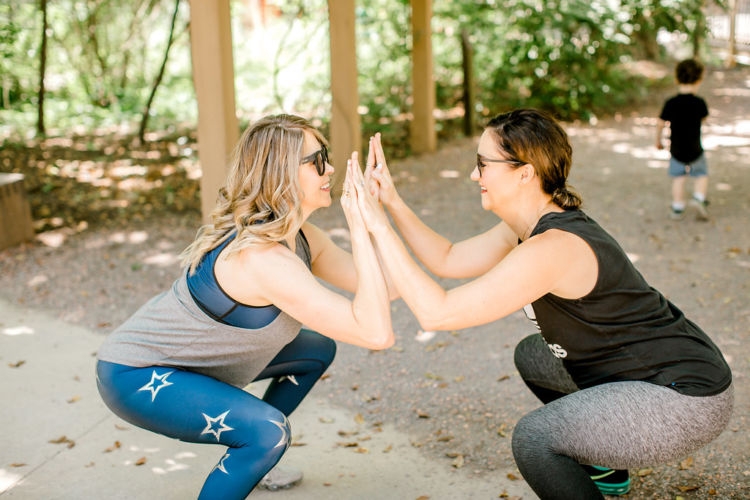 Photos: Willow + Fifth Photography
Day 6: STAIRS! 25 minute HIIT of stairs. You can sprint up and walk down, lunge up and walk down, bunny hop and walk down. Mix it up and burn that booty
Day 7: 10 Burpees, 40 squats, 40 lunges, 40 kickbacks
Our booty challenge wraps up next week! Do you want more partner workouts? Would you like our next challenge to be food or workout focused, water intake?! Let us know!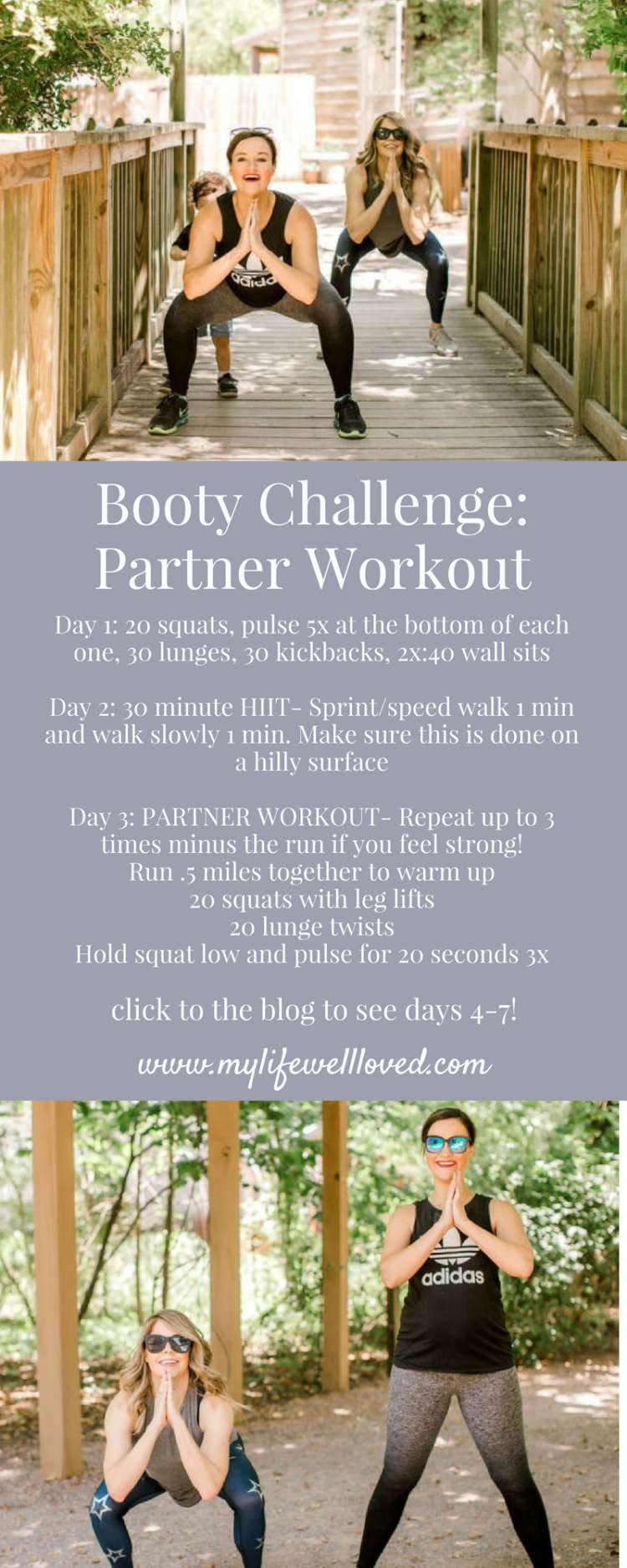 Heather Brown helps busy mamas of young littles who are caught in the hustle to find encouragement in their journey to true health, from the inside out, starting with the heart. Read her journey of learning to live a life well-loved
HERE!