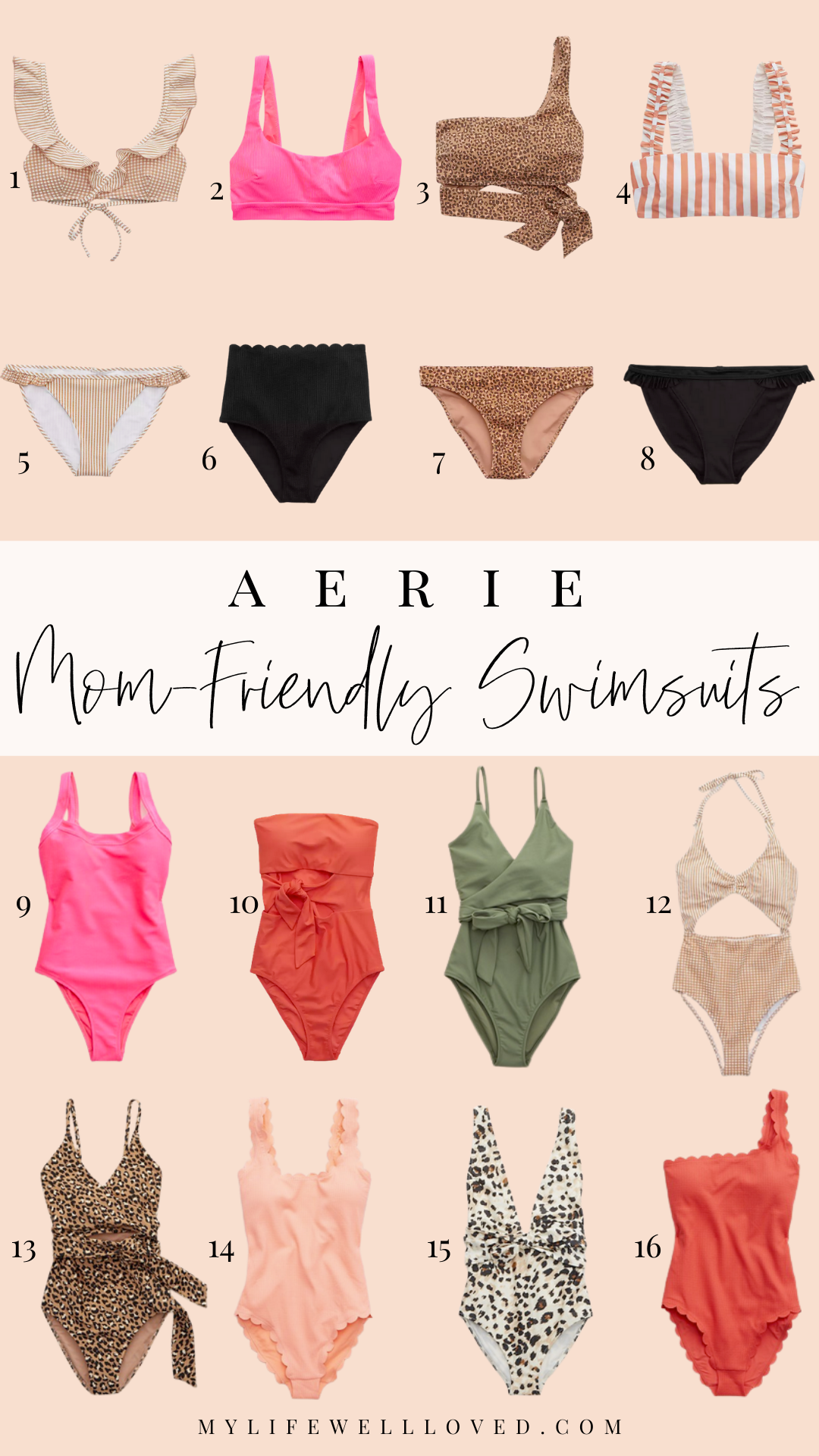 SHOP The Aerie Swimsuits Post HERE: 1. Ruffle Wrap Top // 2. Pink Ribbed Scoop Top // 3. Leopard One Shoulder Wrap Top // 4. Ruffle Striped Top // 5. Ruffle Bottom // 6. Waffle Scalloped High Waisted Bottom // 7. Leopard Bottom // 8. Black Ruffle Bottom // 9. Ribbed Scoop One Piece // 10. Wrap Bandeau One Piece // 11. Olive Wrap One Piece // 12. Cut Out One Piece // 13. Leopard Wrap One Piece // 14. Waffle Scalloped One Piece // 15. Leopard Plunge One Piece // 16. Scalloped One Shoulder One Piece
Phew! I always need to psych myself up each time I'm getting ready to share a swimsuit try on with y'all. It's not always a fun feeling, taking photos in front of the mirror for the whole internet to see! Ha! Having said that, today's Aerie swimsuit roundup is a really good one.

And luckily, some of my go to Birmingham small businesses took really good care of me to make sure I look and feel my best. I can't help but shout them out below and include the coupon codes they offer y'all to get swimsuit ready too!

Touch & Glow Nail Spa – Mention My Life Well Loved/Heather to get $5 off your first nail service.

European Wax – Mention code: MLWL1 for 10% off + first wax free at their Auburn, Birmingham, and Tuscaloosa locations.

Hair & Makeup by AK – Mention MLWL for a discount on hair services when you book with Amber at Salon 43 One. She does my cut, color, keratin treatment and hair extensions.

The Esthetic Loft – Mention MLWL for 20% off your first appointment. I get my lash extensions & microblading done here.

The Glow App – Use code: HEATHER15 for 15% off your organic spray tan (like mine here!) or their come to you services for hair and makeup OR you can go to their downtown studio.
With all that said, I've found styles for all my mamas out there- from bikinis to one pieces, with all types of coverage from Aerie. I shopped with you in mind. One of the things I love most about Aerie swimsuits is the great quality you get. My Aerie swimsuits always last me at least several seasons.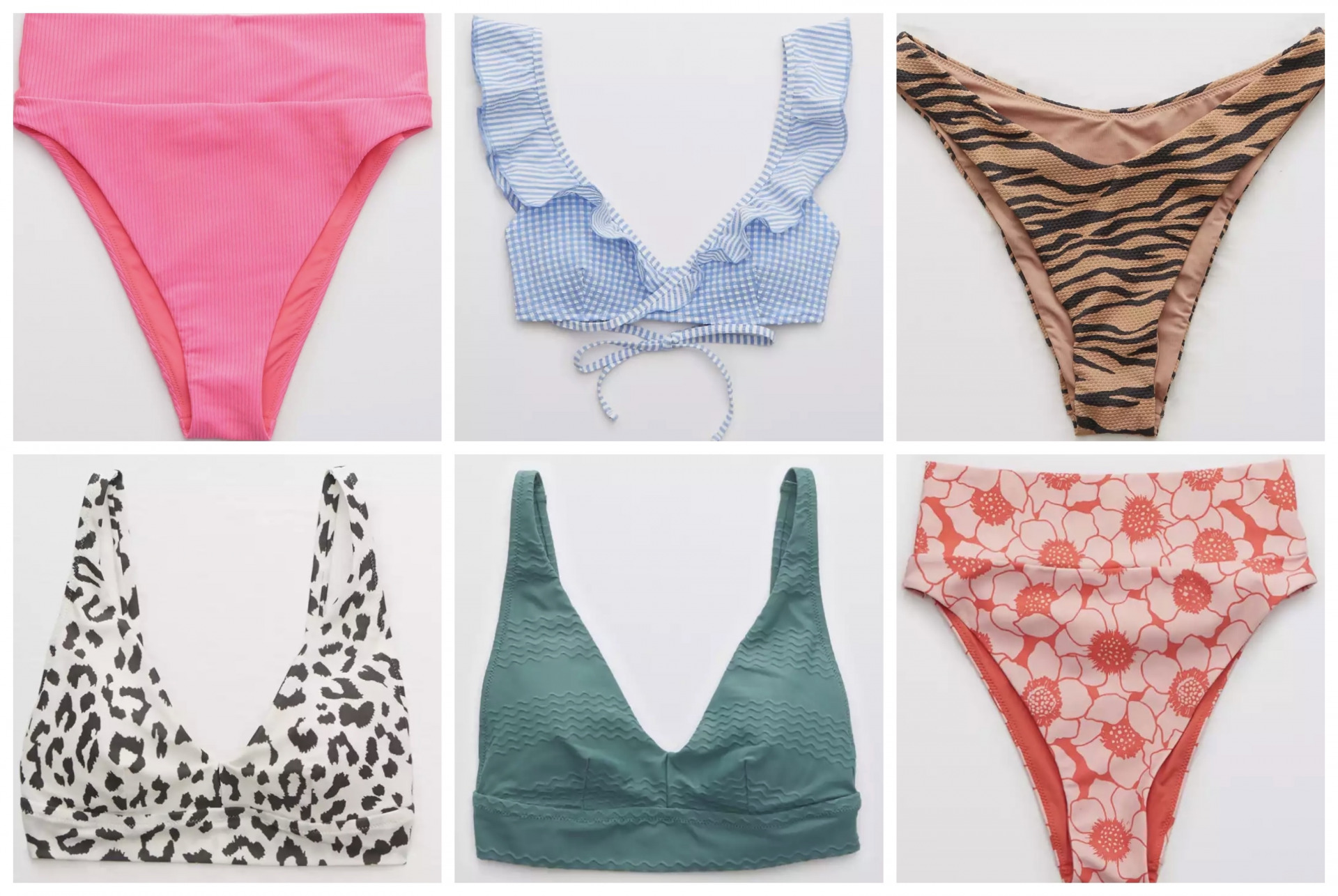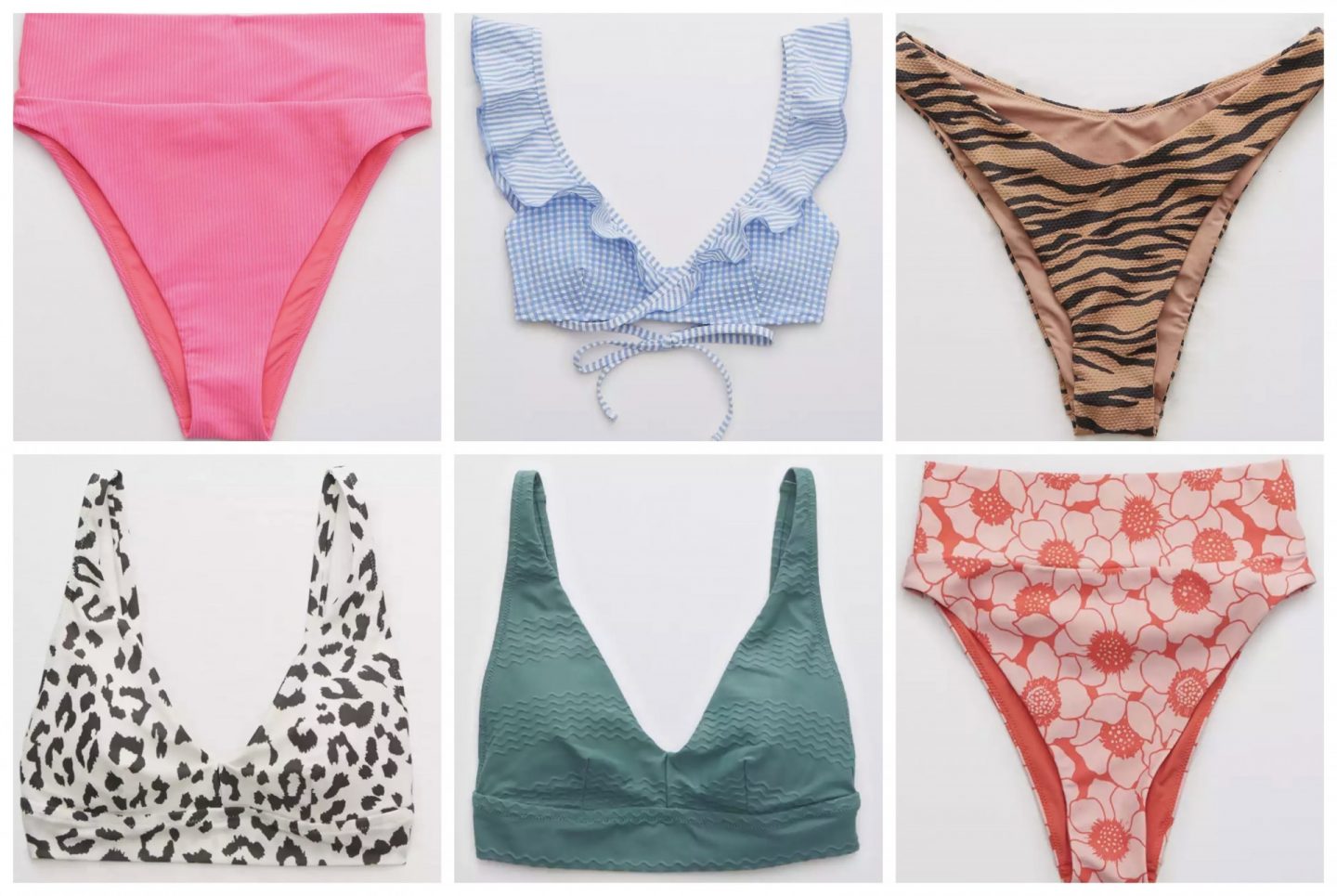 CLICK HERE TO SHOP SWIMSUITS AS LOW AS $10!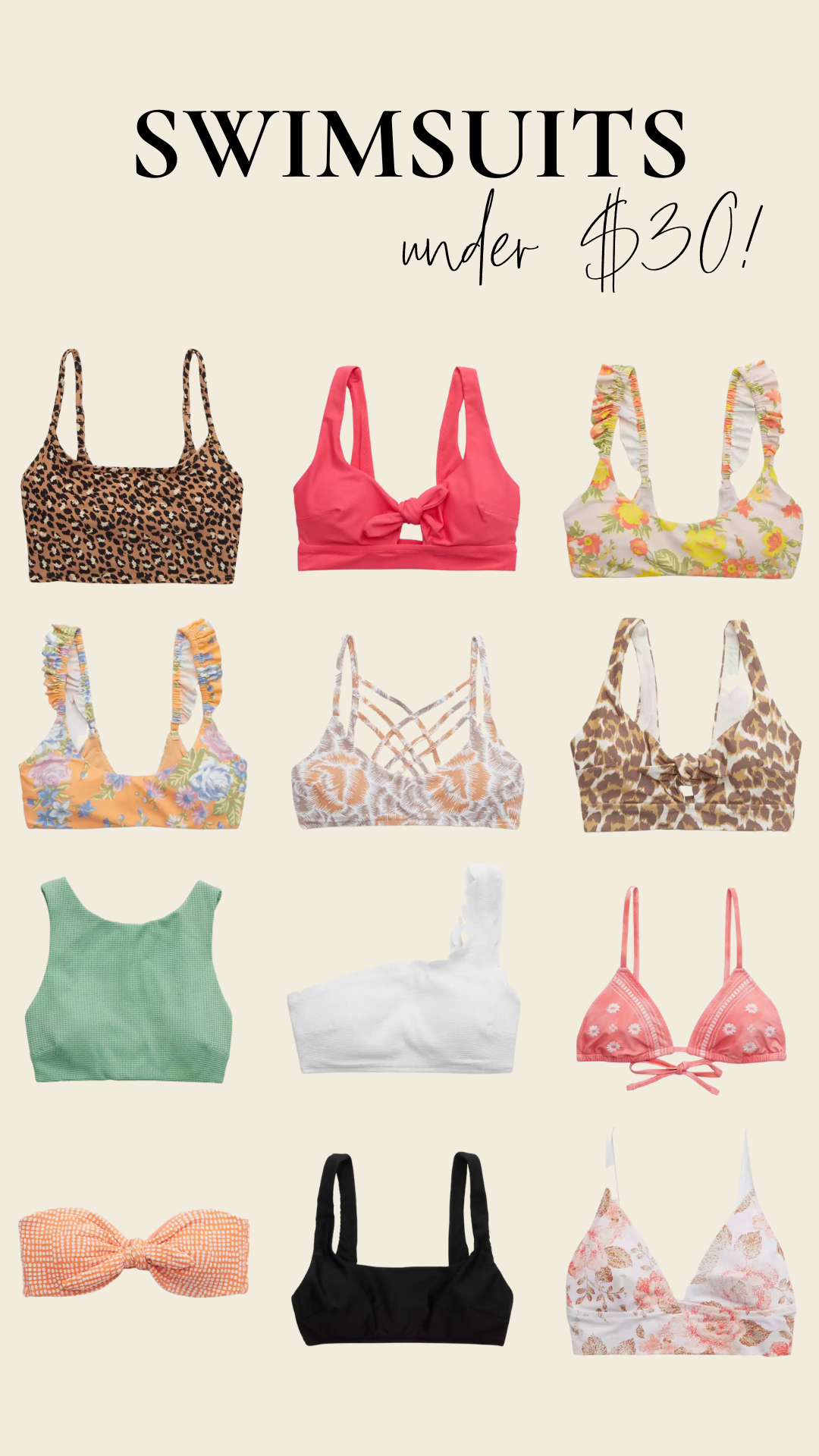 Click the image above to SHOP or click HERE!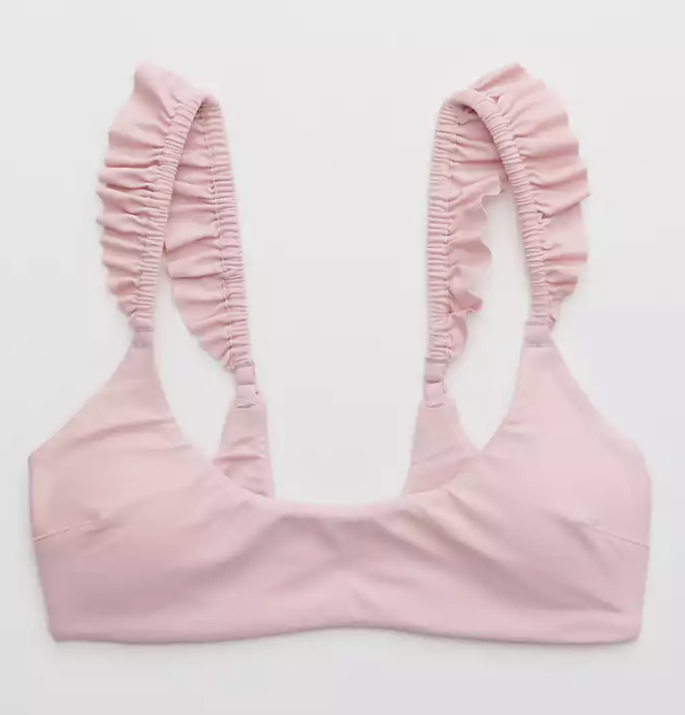 Currently 25% off Ruffle Bikini Top & Bottoms!
SHOP My Aerie Swimsuits HERE: Hot Pink Bikini Top – wearing size S, size down one if in between sizes // Hot Pink Bikini Bottoms – wearing size S, size up one for more booty coverage These are too cheeky for my taste to wear at the pool with kids! If I were wearing this swimsuit, I'd pair it with these bottoms for more booty coverage. // Striped Bikini Top – fits TTS, wearing S // Ruffle Bikini Bottoms – fit TTS, wearing S // One Shoulder Leopard Bikini Top – fits TTS, wearing S // Leopard Print Bikini Bottoms – fit TTS, wearing S // Necklace code: HEATHER20 for 20% off // Sandals // Bogg Bag // Sunglasses
Photos by Mary Kate Steele.
I also reach for my Trim on a daily basis because it helps inhibit fat storage along with offering the liquid collagen gold to help my joints, hair and nails + so much else! The icing on the cake for me is using my Body Firming Foam, because it goes even further to reduce the appearance of cellulite, which is super helpful for shoots like this…yikes! (Use code 2256749 for $10 off your first order.)
Finally, I've been following my FASTer Way To Fat Loss weight loss routine for 2 years now, and I can't imagine my life without it. This program has helped me lose all my baby weight after two pregnancies, and keeps my on track with my meal planning and workouts as well. If you're interested, you can learn more and join me for the next round HERE!
Aerie Swimsuits: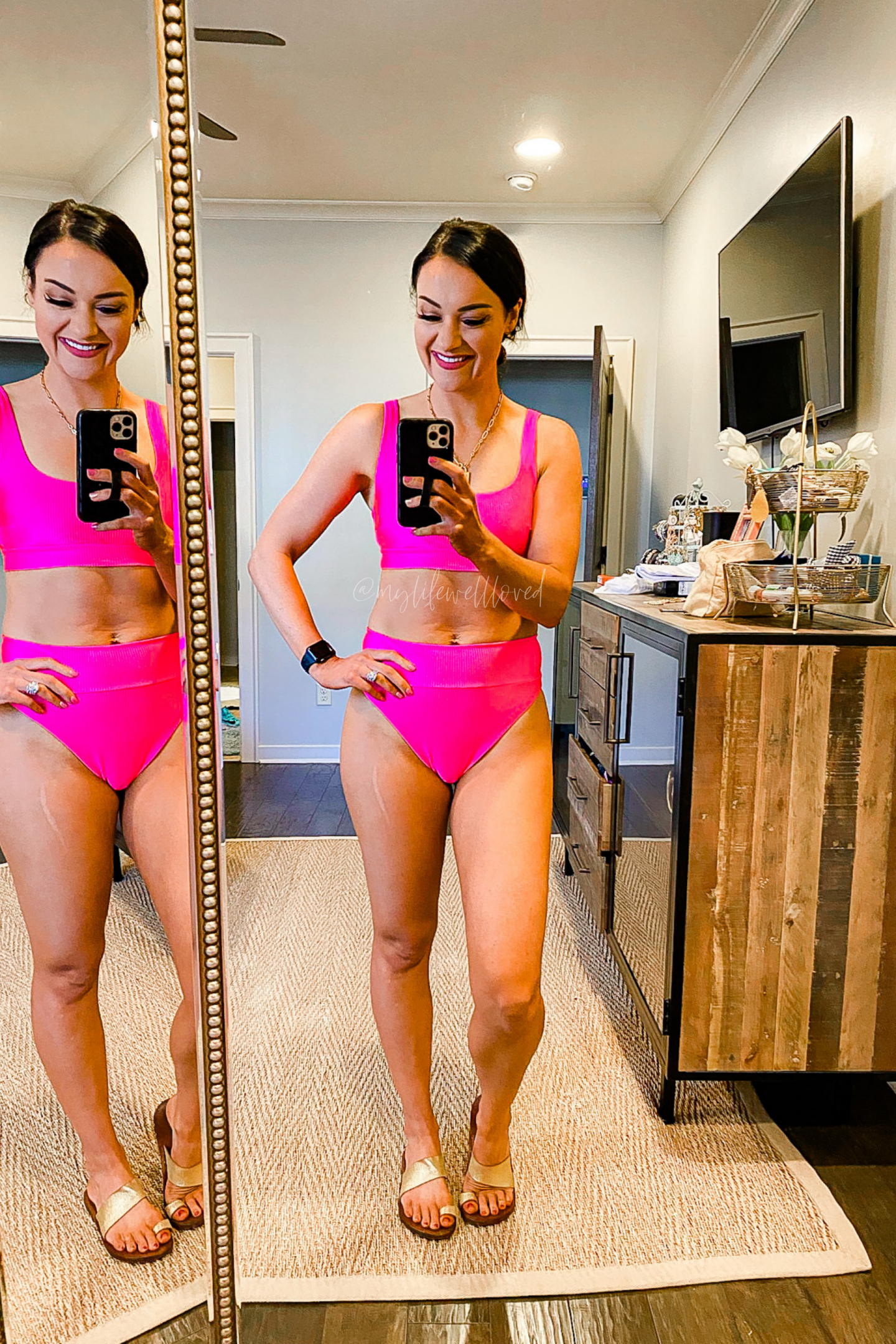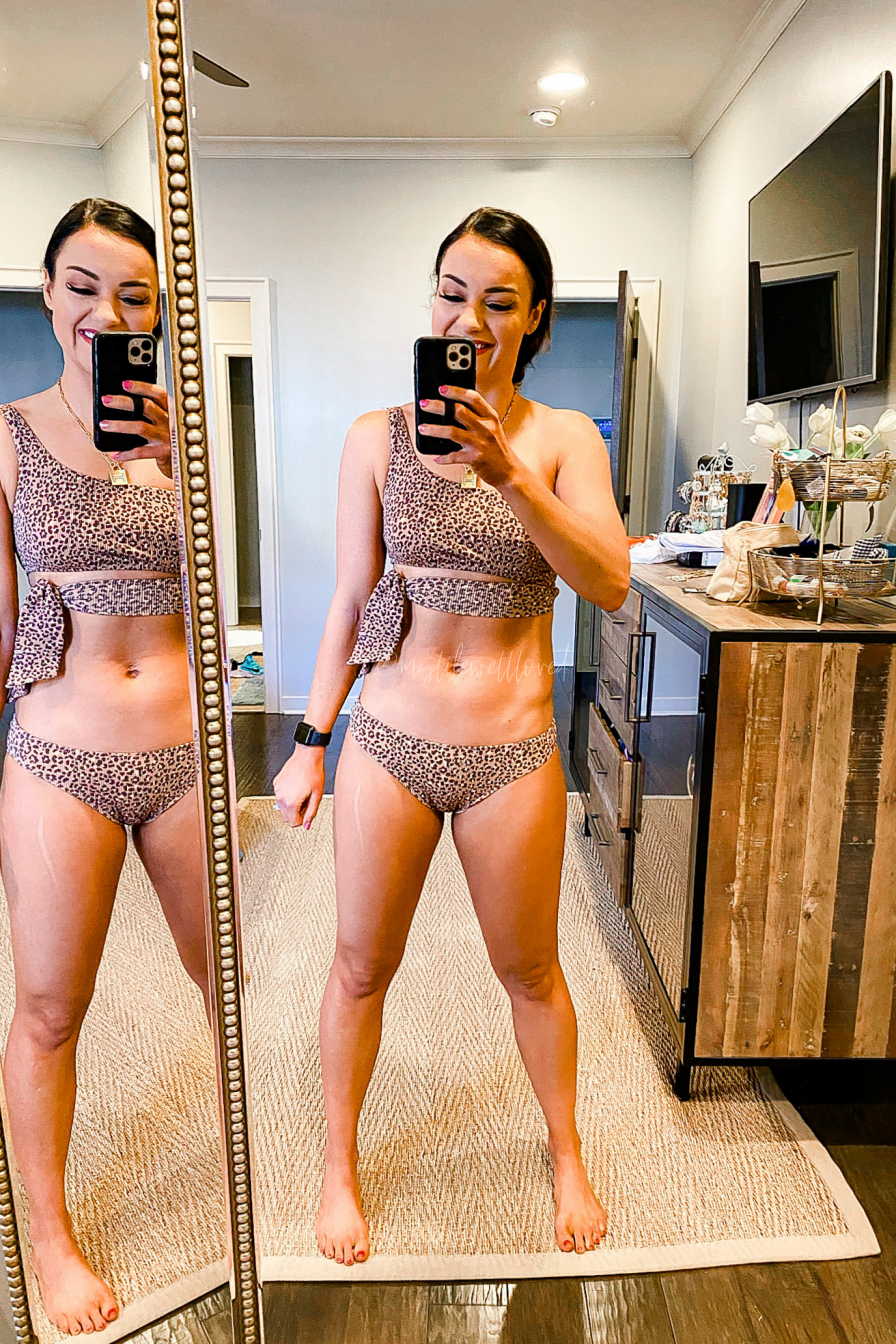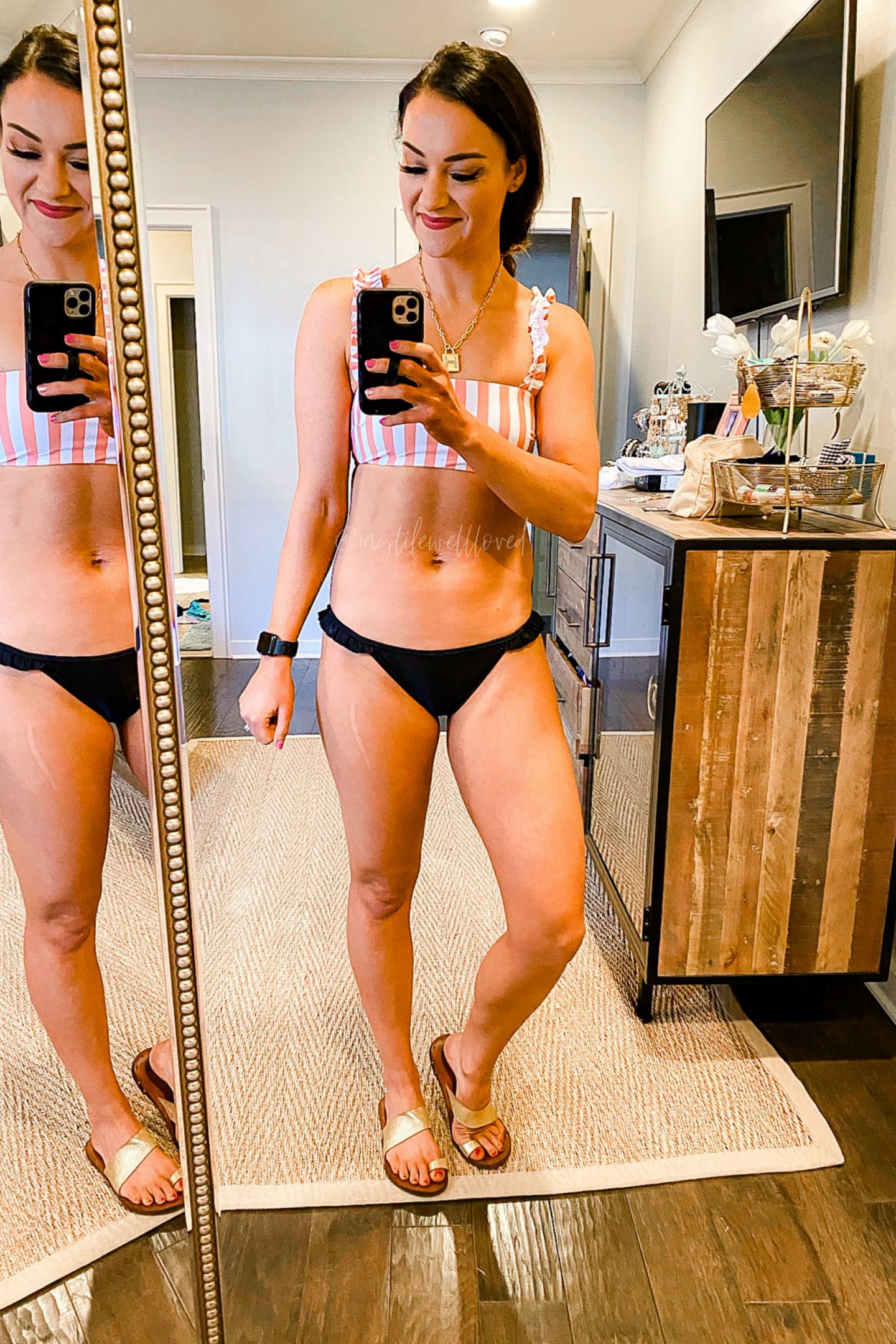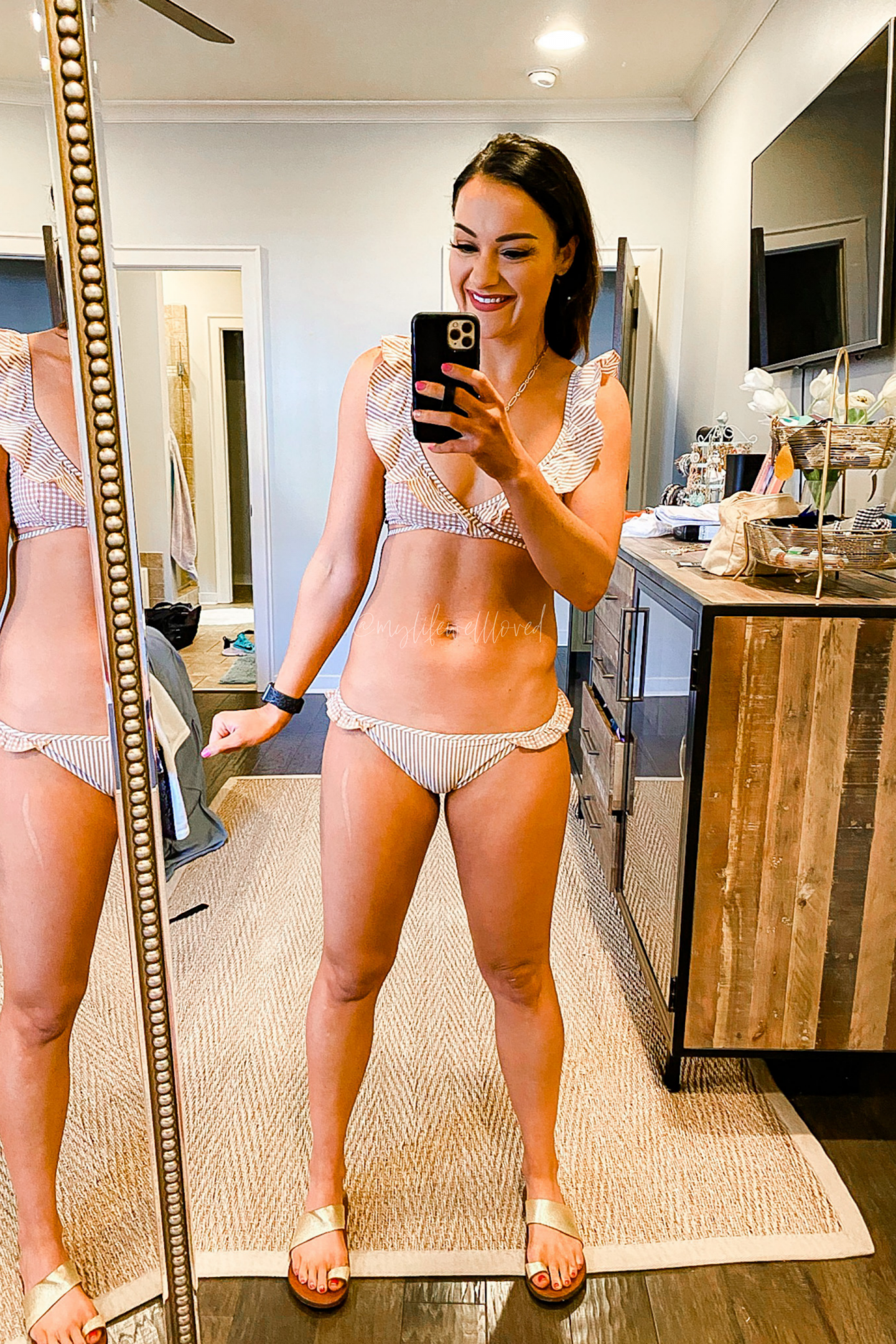 SHOP The Aerie Swimsuits Post HERE:

Check Out More Swim Posts HERE:
PIN The Post For Later!