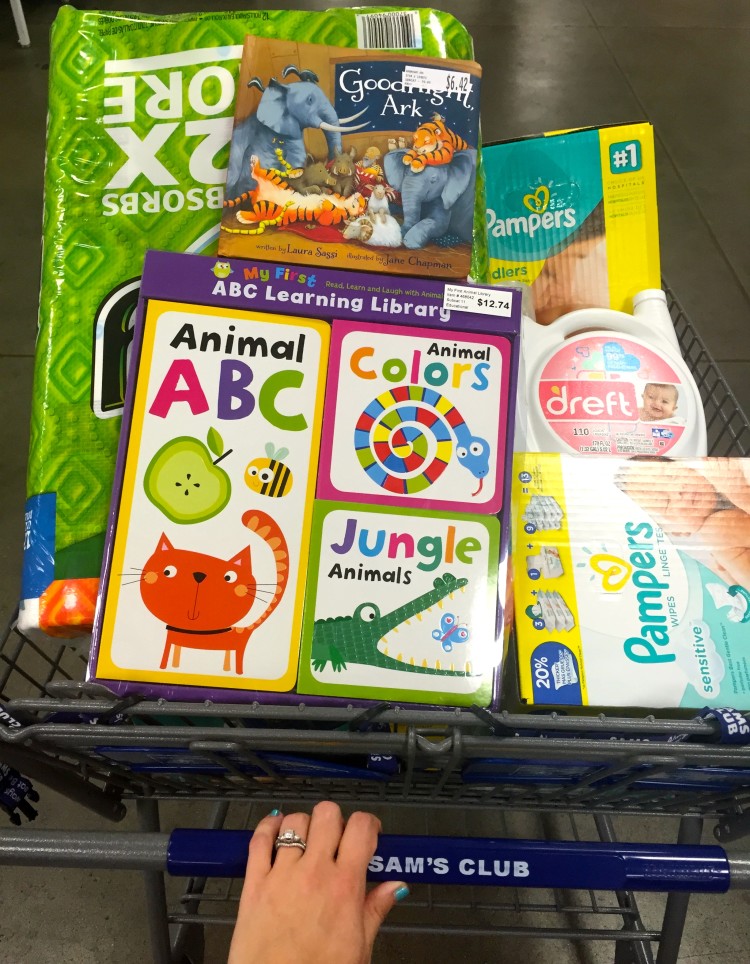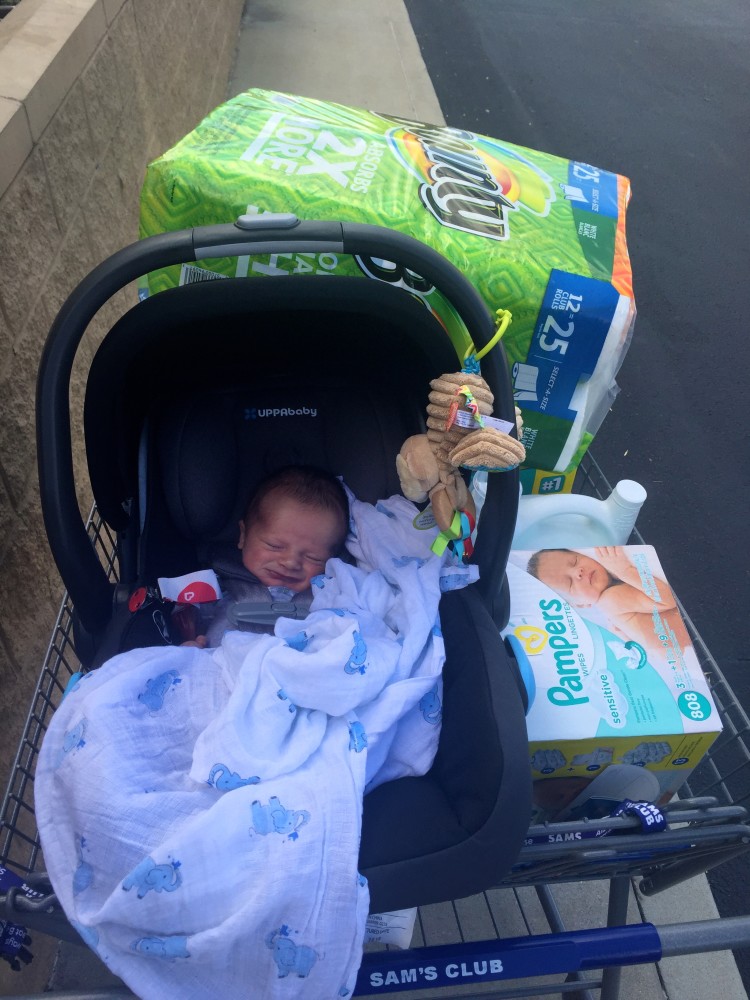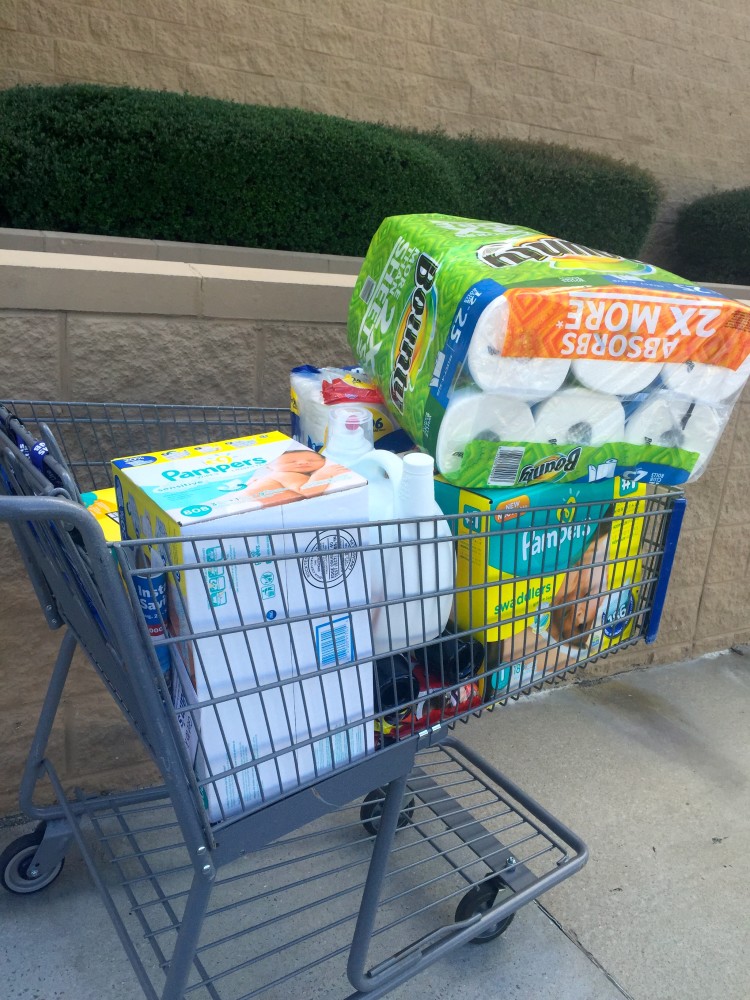 Leyton had one of his first big outings this weekend! We took him to Sam's Club while momma guarded him with her life from anyone wanting to look/touch/or get to close to him. 😉 We got to stock up on baby necessities like Pampers Swaddlers, Pampers Sensitive Wipes, Dreft baby detergent, paper towels, toilet paper and we even got a few books for Leyton!
It was really nice to get out of the house, but man, it's taking a while for this new mom to recover. The only thing we've done so far in Leyton's first two weeks is ride in the car to the pharmacy, go to the pediatrician, and we did bend the rules a little on our anniversary and head out for a quick grocery run so I could save my sanity. 🙂 I'm hoping for a good doctor's report this week that will allow me to get out and about more.
Luckily, Leyton slept for most of his first big adventure while I watched him in the food court and the hubs went off to get our baby staples! The few times he did stir, I just rocked the Uppababy car seat a few times and he went back to sleep. We are so lucky to have such a good baby so far. Granted, we're a little biased.
I wouldn't have expected books and other baby toys at Sam's Club but we were thrilled to find the Noah's ark book and a few others that we know we'll love reading to him one day. I was super excited when Sam's Club and Acorn Influence invited me to share my baby finds with you guys and even better, gave me a gift card to give away!
Make sure you enter to win a $50 Sam's Club gift card below and good luck!
$50 Sam's Club Gift Card Giveaway
Heather Brown helps busy mamas of young littles who are caught in the hustle to find encouragement in their journey to true health, from the inside out, starting with the heart. Read her journey of learning to live a life well-loved
HERE!