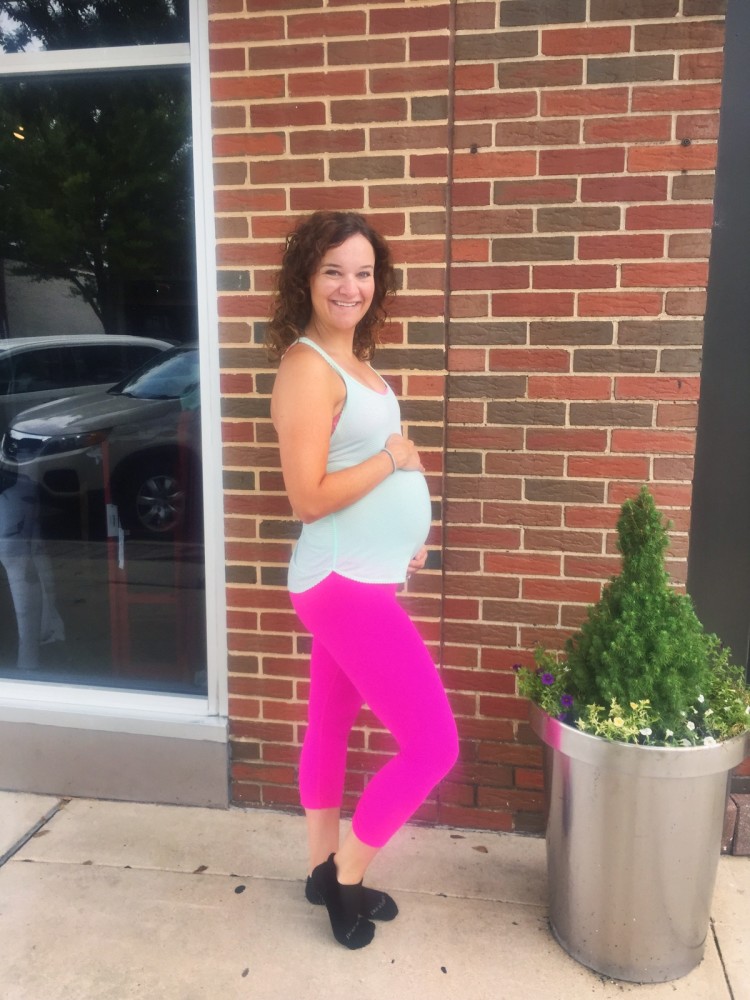 How far along? 31 weeks pregnant and the baby is over 16 inches long from head to heel. In case you missed my last update, here's my 30 week update.
Maternity clothes? Maternity clothes pretty much exclusively.
Stretch marks? No.
Other Body Changes: The bump just feels heavy. I feel like I have to grab onto the arms of the lounge chair by the pool to launch myself up, so odd.
Sleep: Waking up more consistently at least once a night to go potty.
Best moment this week:  I surprised Eric for his 30th birthday with dinner at Gian Marco's Wine Bar with some of our closest couple friends. Such a treat to enjoy a nice meal out celebrating my handsome hubs.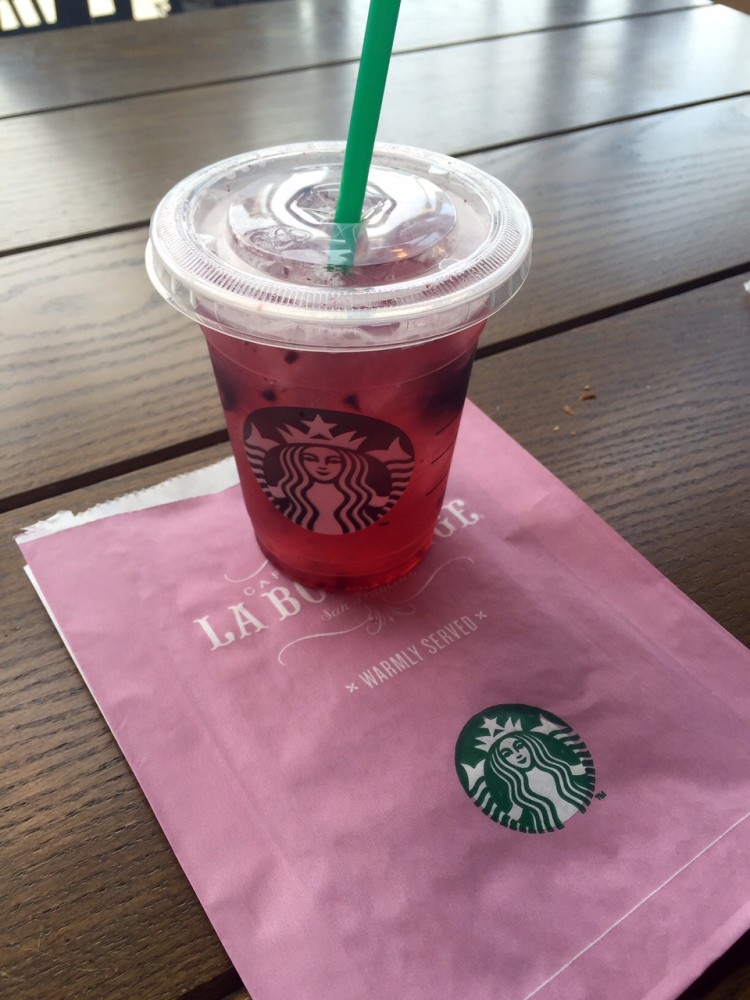 Food cravings:
 Got blueberry scones this week, because that's better than donuts, right? 😉 And the Starbucks Hibiscus Tea Refresher sounded too good to resist.
Anything making you queasy or sick: No.

Gender: boy…Leyton Samuel.
Symptoms:  Braxton's Hicks contractions.
In case you missed last week, please just keep praying Leyton stays in till August if possible. More details in last week's post.
Belly Button in or out? In, but getting scarily close to flat.

Wedding rings on or off? On 
Mood: Relaxed after a low key weekend.
Baby is the size of: Weighs as much as a coconut!
Heather Brown helps busy mamas of young littles who are caught in the hustle to find encouragement in their journey to true health, from the inside out, starting with the heart. Read her journey of learning to live a life well-loved
HERE!