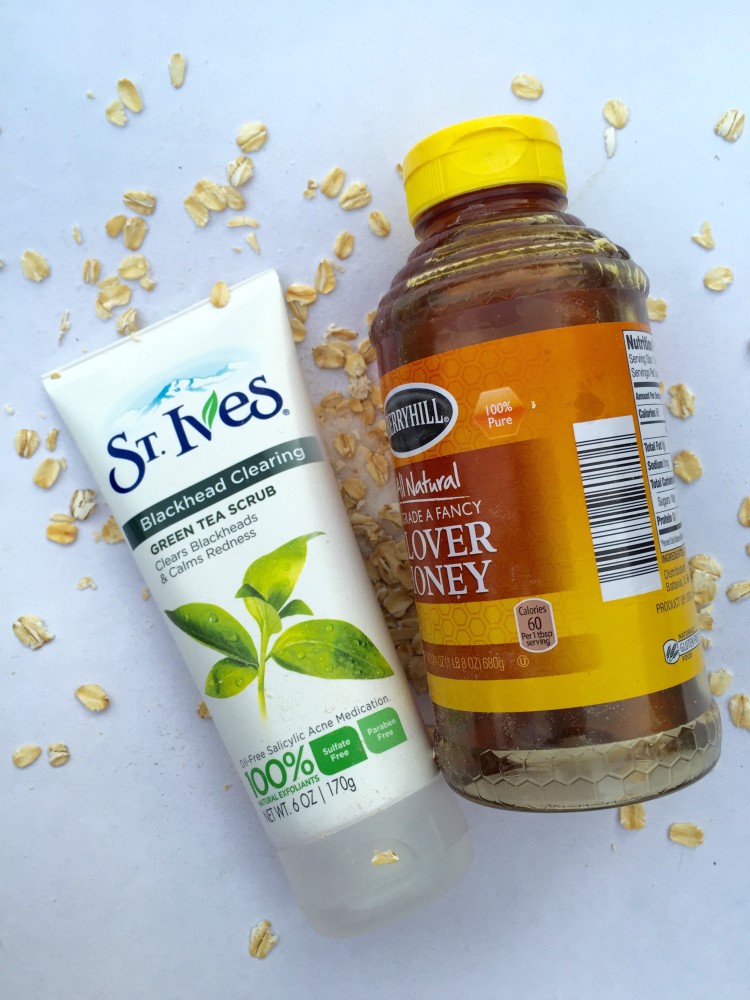 Summer means bare skin: less makeup, shorter shorts and dresses, tank tops, halters and less clothing so you can strut your stuff. I shared my 10 minute summer beauty routine a few posts back, but there are extra steps you can take to make sure your skin looks prepped, buffed, and primed for perfect summer ready beauty!
Publix has challenged me to share a food and beauty combination to help you feel your best from the inside out! I wanted to think outside the box and show you some common ingredients you can buy for an all natural beauty regimen as well as show you an on-the-go exfoliating option that's ready made for you!
If you've been a MLWL reader for long, you know that I strongly believe that beauty comes from the inside out with inner beauty first and then by feeding your body whole, nutritious foods that help it function well so you look radiant on the outside!
That's why I've partnered with Publix who would like us to Discover More In Store and help us on our journey to achieving beautiful skin. With shelves stocked with Allure winning beauty products from brands like Clear, Dove and St. Ives, you are sure to find what you need to address any beauty concern. Publix is a one stop shop to combine your favorite products with healthy foods to create a beauty regimen and health foods that will benefit you from the inside and out.
With the stress of a new baby, moving, new jobs and a million things up in the air, I notice that my skin can get the best of me sometimes by breaking out in a reaction to the stressors around me. So, I wanted to share with you some of the natural exfoliation items you can use to help slough off dead skin and feel blissful about that smooth skin.
1. Sugar: This is a great way to use up sugar without using it in your belly! Which by the way…your gut and body doesn't love. "Sugar is made from sugar cane, which is a natural source of glycolic acid, an alphy hydroxy acid. Glycolic acid is good at breaking down the protein — the glue — that keeps dead skin cells from sloughing off, as well as boosting new skin cell production and smoothing and softening skin." (more info here) Mix about one-half cup of sugar with enough oil (your favorite kind!) to make a paste and rub in in circular motions.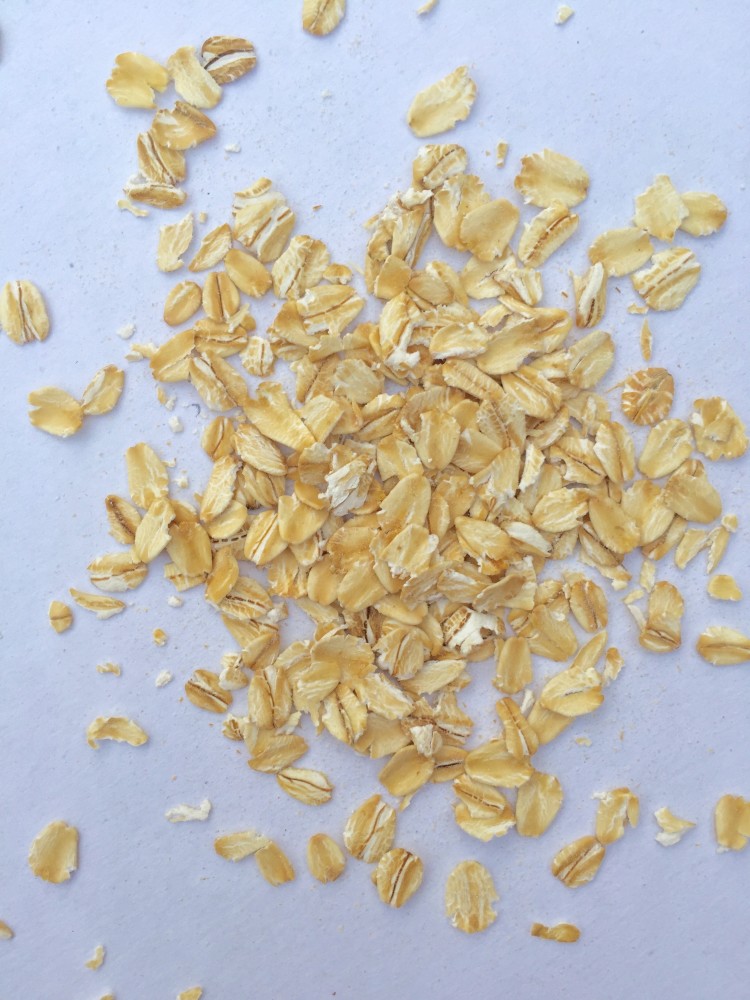 2. Oatmeal: Anti-inflammatory and a natural moisturizer. Who knew? Oats are just as good for your face as they are your heart! Make a paste of oatmeal and warm milk or water and massage on face in circular motions. You can even let the mask soak in for 5-15 minutes if you want more of a spa-like treat.
3. Honey: Raw honey is anti-bacterial, anti-viral, and anti-fungal. It kills skin infections, including acne…whoop whoop! You can mix honey with any of the other natural exfoliants or leave it on for a little longer to soak in.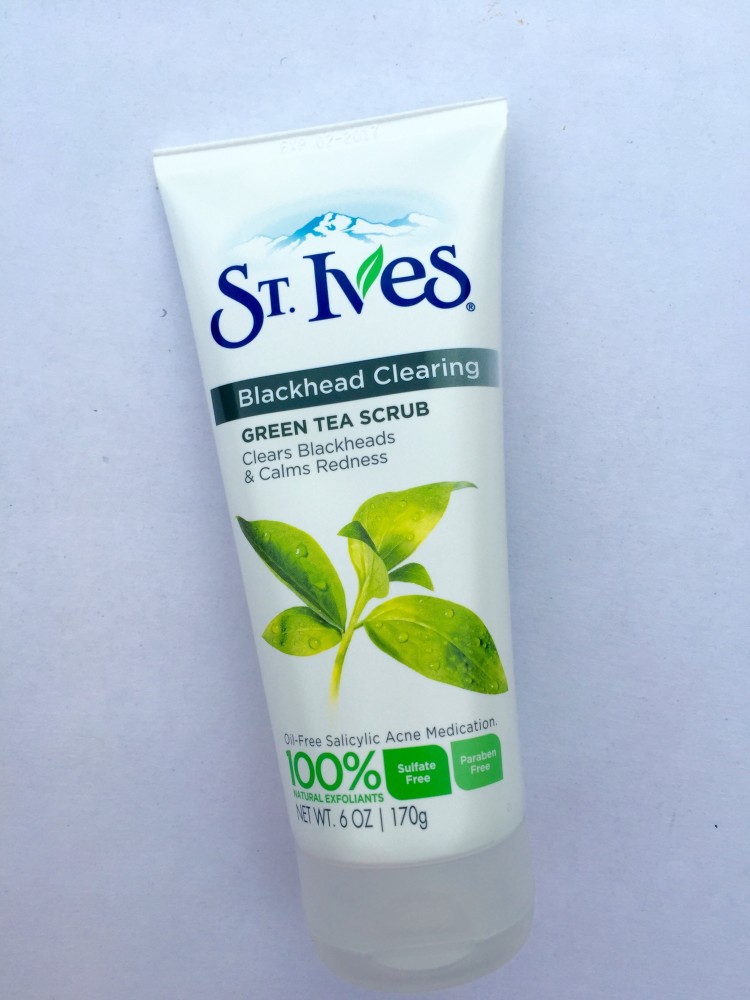 If you don't have the time to make your own exfoliating scrub, I've tried the new St. Ives Blackhead Clearing Green Tea Scrub recently and really like it! It's oil-free, sulfate and paraben free, and 100% natural exfoliants. I don't know if it was just because I was all zen after my prenatal yoga class or not, but the smell totally made it feel like a spa experience.
The St. Ives Green Tea Scrub has a little bit of a soft grit to it but nothing like the bigger granules in their peach scrub. It feels more gentle and didn't irritate my sensitive skin. I'm excited to incorporate this product a few times a week into my face washing regimen.
Want to get in on the action?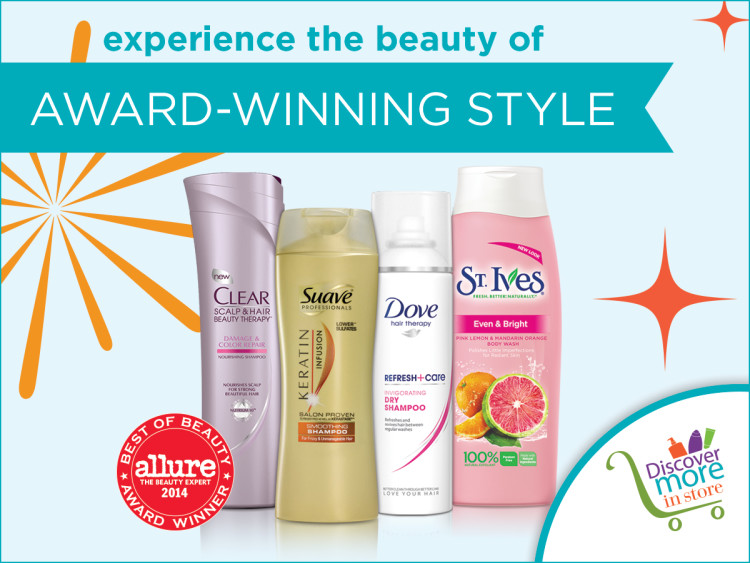 Make sure to Like the Discover More In Store Facebook Page to keep up to date on the latest offers at Publix and awesome beauty tips all year long.
What's your favorite beauty product and food combination? Make sure to share your answer as a reply on the Discover More In Store Facebook Page post for a chance to win a $50 Publix gift card!
Don't forget if you want more Beauty ideas, you can check out my good friend My Scoop who hosts Beauty Bits with me each month!
Post Sponsored by Lunchbox. All opinions are 100% my own.
Heather Brown helps busy mamas of young littles who are caught in the hustle to find encouragement in their journey to true health, from the inside out, starting with the heart. Read her journey of learning to live a life well-loved
HERE!