Are you done with your Christmas shopping yet? Per usual, I am not. It's just my M.O. I pack my schedule so full of things trying to squeeze every drop of goodness out of each day, that a lot of times I don't allow myself to get ahead. I work better under pressure anyway. 😉 I know several of you are probably in the same boat, so cheers to the red coffee cups that will get us all through till Christmas!
I announced at the end of November that I would be doing 21 Days of Christmas Gift Ideas. So even though I don't have all my gifts purchased, I've come up with TONS of gift ideas for y'all! 😉 In addition to the 21 Days of Christmas Gift Ideas, I've got the following gift guides, should you need them:
Women's Gift Guide (most under $50!)
So, without further ado here's my 21 Days of Christmas gift ideas. Most of them you've already seen on social media but I wanted to compile them all in one place to make it easier for you to shop.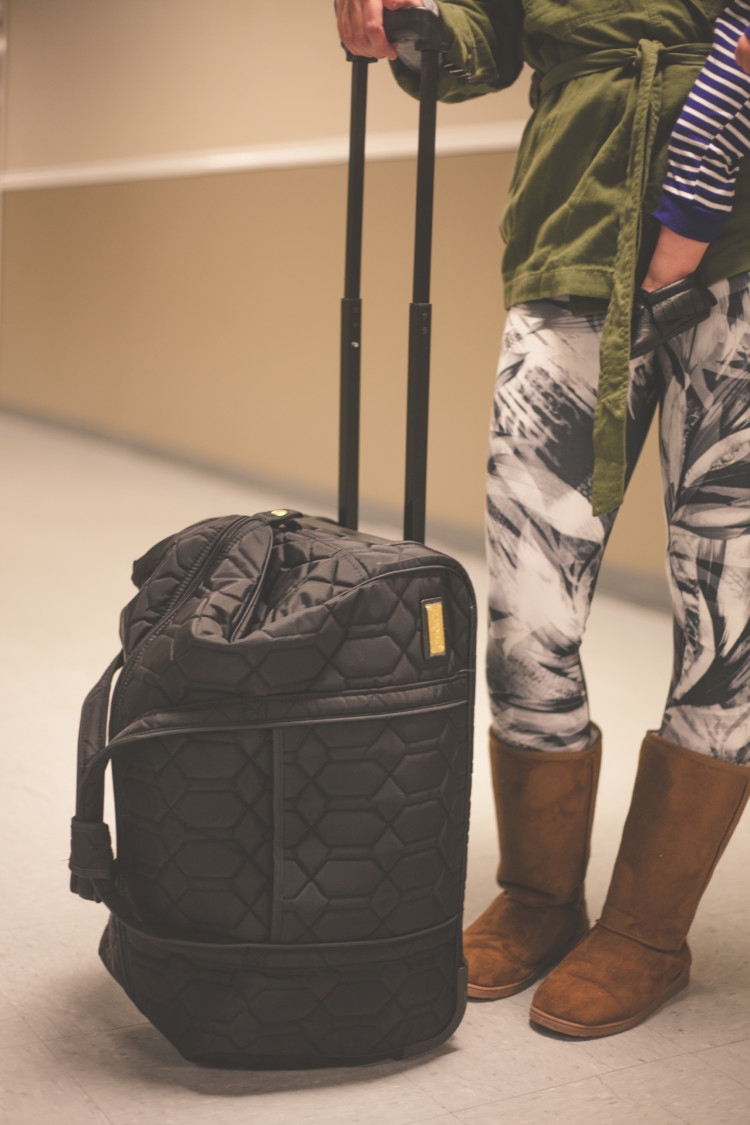 cinda b bags: I've carried my cinda b computer bag for the past 4 years and it still is holding up great. I just got in my new professional tote and my carry-on rolly in noir and love it! This would be a great gift for a recent grad or someone who got a new job/promotion/or loves to travel. Hurry and order through today with code TOTE30 to get 30% off. What a killer deal! I rarely see cinda b run sales like this.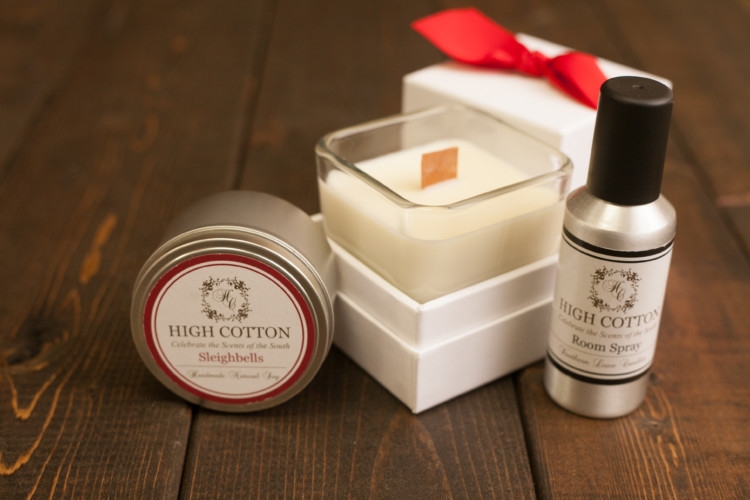 High Cotton Candle Co: High Cotton Candle Company soy candles are helping me savor the sweet Christmas moments each night! Get one of these southern makers' candles to support local and give an awesome gift!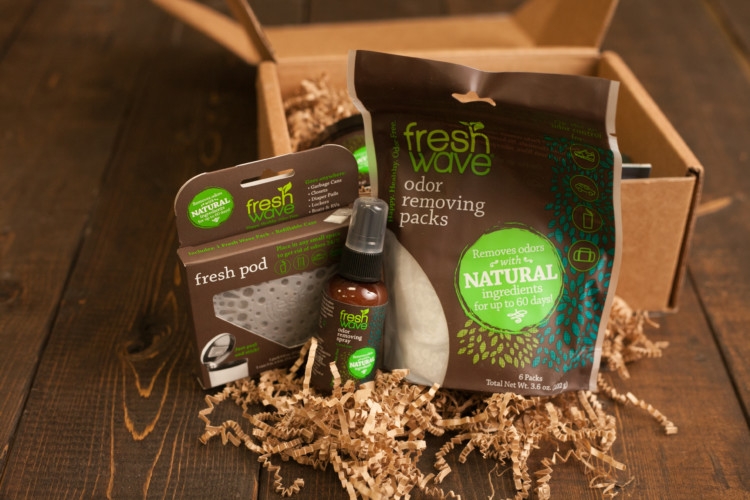 Fresh Wave: This goes at the top of my list of great stocking stuffer ideas since having a baby. We've got the Fresh Wave fresh pods by our garbage cans, diaper pail and in our car + the spray in our bathrooms & the odor removing gel in the nursery & the gel packs in our gym bags. Even the hubs gets thrown off when we run out of these necessities in our home. Shop it at Target!
Mintwood Home: One of my new favorite home goods stores is Mintwood Home. Their bar ware, dishes, and furniture are beautiful. I loved the passion behind this small business and think they are a perfect fit in my 21 Days of gift ideas! Shop their gifts under $50 here.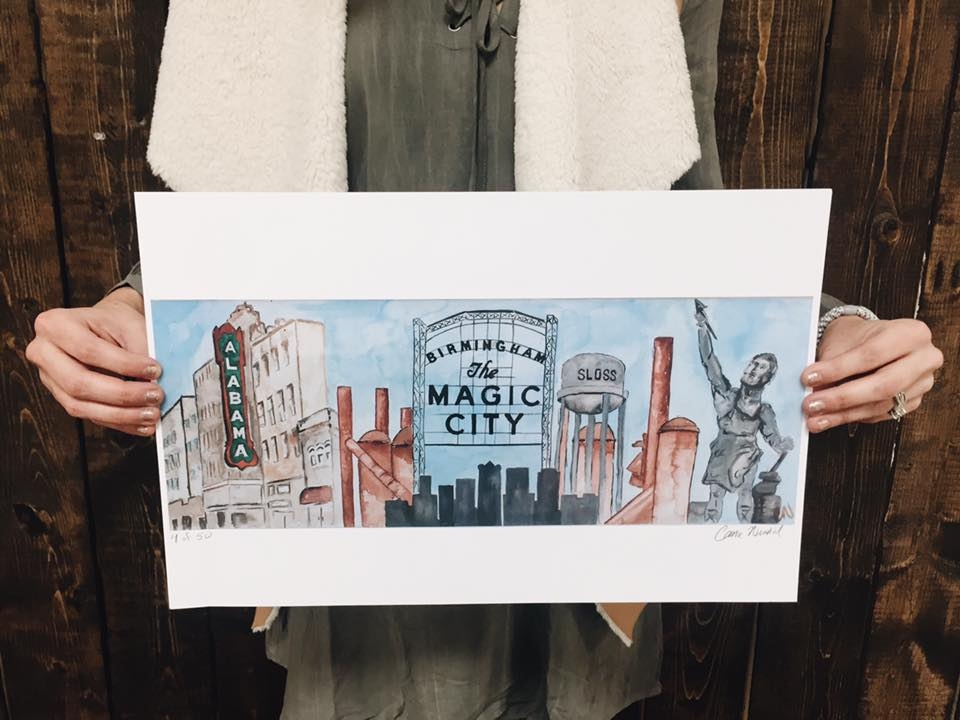 Carrie Nenstiel Art nailed this awesome Birmingham art work! It's an amazing piece for the Bham lover in your life. She also has oyster nativity ornaments and other non-Bham artwork you just have to see. Support local! Shop it here.
The Children's Place has their whole site 40-75% off, FREE shipping & you get $10 Place cash for every $20 you spend! I can't wait for Leyton's outfit to get here!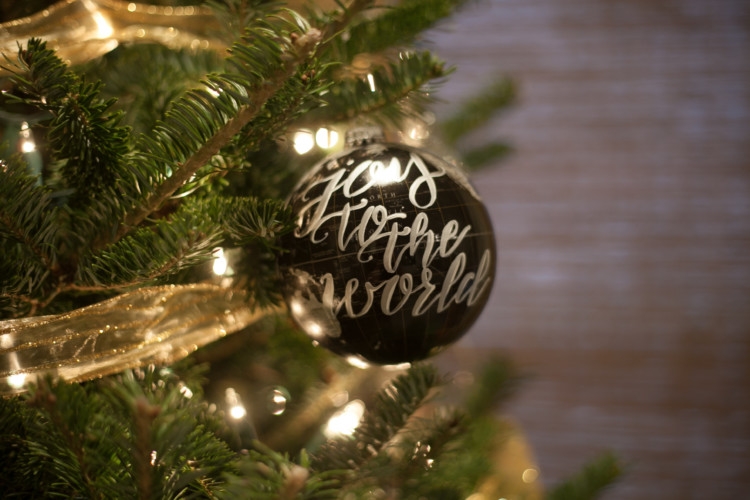 Newly Scripted: How perfect are Newly Scripted's hand-lettered ornaments? They are my new favorite Christmas gifts to give. This local artist also creates hand lettered globes to commemorate weddings and other life events. Shop her ornaments and globes.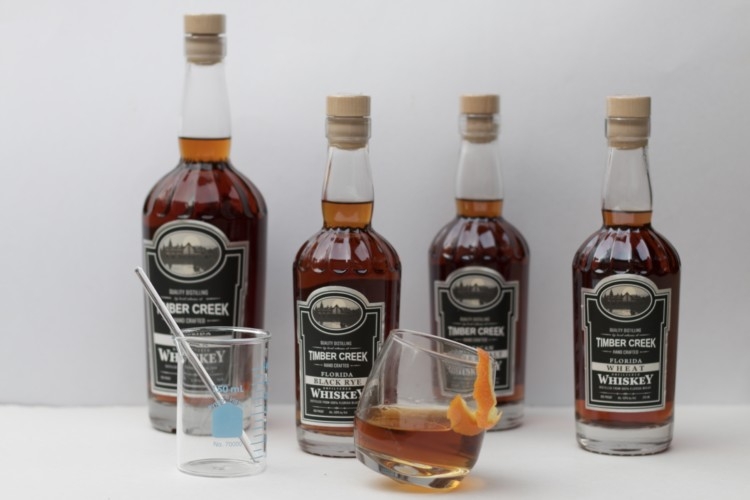 Timber Creek Bourbon Blending Kit: And want to know what I ended up getting Eric? This incredibly unique limited edition gift set to make your own bourbon. It's from a distillery in Timber Creek, Florida.  It is the industry's first and only bourbon blending kit. The giftee can create their own personal bourbon blend.
Breville Milk Frother + Nespresso Machine: One of my favorite Christmas gifts I've ever received. This is such a nice treat on the weekends for the hubs and I. Shop the Breville Milk Frother here. Shop the Nespresso machine here.
Drybar Buttercup Hair Dryer: This was a game changer for me. If you follow me on Snapchat or IG, you've heard me talk about it. My hair went from frizzy, kinky curls lion mane to smooth, tamed hair the first time I used it. I'm blown away. Shop it here.
DAWGS: I have the chestnut boots and they are SO warm and cozy that I hate to take them off even at home at night. Sometimes I wear them all the way up until bed. HA! Shop here.
Val Marie prayer journals are on my list! She has marriage prayer journals, pregnancy prayer journals & more. What a unique & amazing blessing of a gift to give + you support small business. Shop the journals here.
Kidcraft Vintage Kitchen: Although kids love it, be prepared that it may take longer than just Christmas Eve night for Santa to put this one together! Shop it here.
Urban Decay Naked Palette: The naked palettes are kind of like the holy grail of eyeshadows for women. It's so nice how they come in one skinny long palette that can still easily fit in your purse if needed and you don't have to deal with 3 or more different containers of eye shadow juggling around. Shop it here.
Cutesy Mug: This adorable metallic gold and white mug is the perfect gift for neighbors, teachers, friends, and family alike. It's a classic & you can't go wrong for $10! Shop it Here.
IT! Cosmetics: They have really cute little ornament style gifts right now and I showed you how to use the It Cosmetics Je Ne Sais Quoi Makeup Quad on my Instagram story today so make sure you check it out. I love how it makes my skin glow.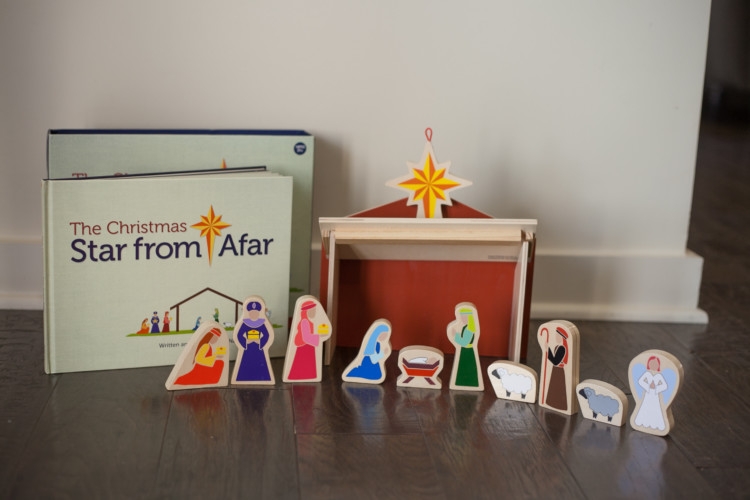 The Star from Afar: This book, game and manger scene are a daily reminder of the reason we celebrate the season, Jesus! "The Christmas Star From Afar" encourages children to go on a hunt for their Star, similar to that of the Wise Men. Everyday the Star is hidden and the children participate in a fun hide-and-seek game to locate it. Once they have found their Star they move all Three Wise Men to its location. On Christmas morning the Three Wise Men reach their final destination when the Star is found at the stable with the newborn baby Jesus. Shop it here.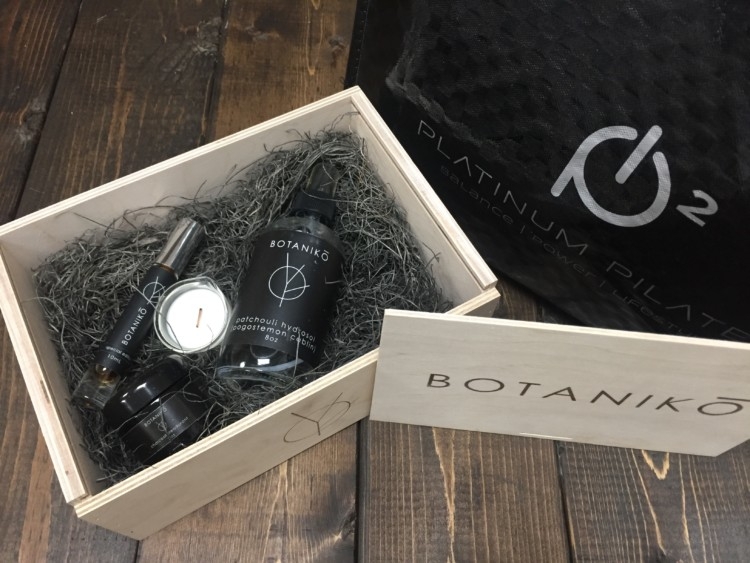 Botaniko at P2 Platinum Pilates: I love the presentation and the high quality products in this Botaniko box we received at P2 Platinum Pilates at their influencers night. The products that botaniko sells are top-notch and the box is a fabulous gift idea. You can learn more about them and see where to buy it here.
Good Grit Magazine: The magazine about the character of the South. This magazine is not only quality content, but it is also beautiful to look at, touch, and enjoy. The cover is a wonderful thick almost linen feeling paper. This would make a FABULOUS gift. Subscribe here and use code LifeBlog16.
Now…don't forget to enter to win this fabulous giveaway!
I've teamed up with an amazing group of bloggers
to give YOU a chance to win:
a $500 Lululemon Gift Card, just in time for the first of the year!
Simply enter below by completing the rafflecopter.
You'll receive one entry per completion.
This giveaway is open internationally and runs until 12/28.
Winner will be announced here. Good Luck!
Heather Brown helps busy mamas of young littles who are caught in the hustle to find encouragement in their journey to true health, from the inside out, starting with the heart. Read her journey of learning to live a life well-loved
HERE!