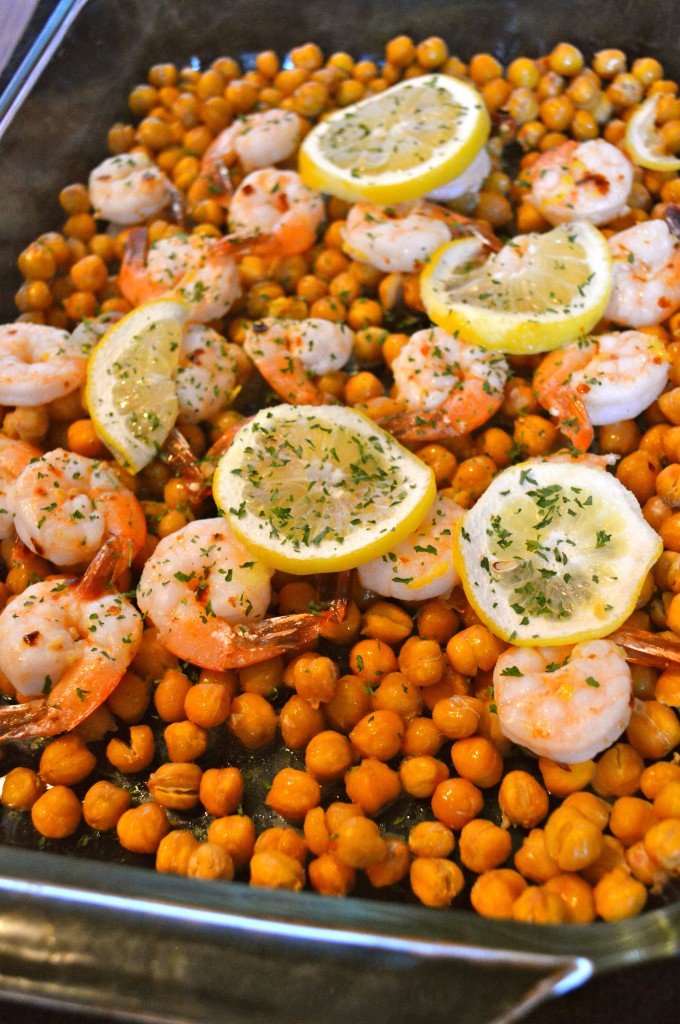 As promised via my Instagram feed, I'm sharing the recipe for this fabulous Spicy Lemon & Shrimp with Chickpeas! I was trying to figure out a frugal meal I could whip together with shrimp that was on sale this week and mostly ingredients I had on hand and WA LA this recipe jumped out. This recipe is adapted from Food Network. I ran the idea of this recipe by the hubs to which he stated, "I'm starving, so let's serve it over pasta."
Well, alright then…it's hard to complain when the poor guy has been working 15 out of the last 16 days! I whipped this meal up in no time at all (around 30 minutes if I had to guess) and Eric asked that it be put on the regular rotation. He said he really liked the crunch of the chick peas with the pasta and shrimp. I served watermelon alongside of it which was a nice counterbalance to the salty shrimp. I hope that the spicy in the title doesn't scare you away; it only has a little kick from some red pepper flakes which you could always omit if spice isn't your thing.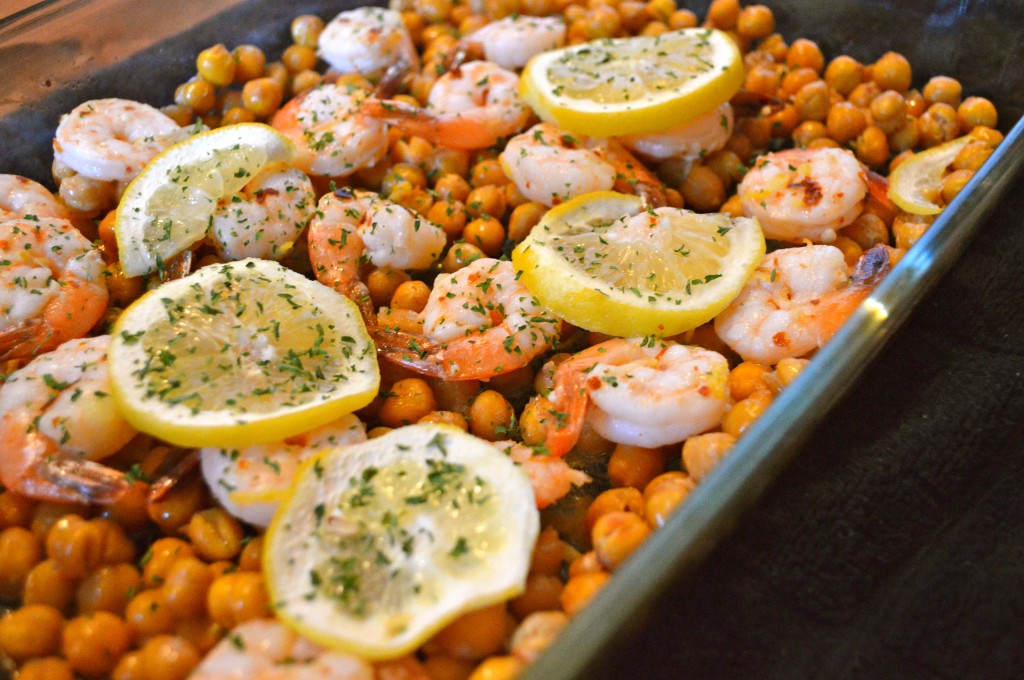 I'm a big fan of this recipe and am looking forward to enjoying the leftovers! It's a nice summery meal with the pop of citrus on the shrimp and I love all the filling protein packed in the chick pea kernels and the shrimp. This recipe is clean eating done right! And with that said, you know when you're eating this filling meal, you're less likely to get hungry again quickly since you are filling your body with REAL FOOD. Shrimp AND Chickpeas are a fabulous way to fill up without getting a ton of calories. The chickpeas are full of fiber and they are some of my favorite go to snacks or meals when I'm trying to slim down for bikini season. Create your summer now by eating healthy and clean, you'll be so glad you did!
Spicy Lemon & Shrimp with Chickpeas
Ingredients
2 (15 oz) cans chickpeas, drained and rinsed
2 Tbsp olive oil
1½ tsp. sea salt
½ pound shrimp, peeled with tails intact
3 Tbsp lemon juice (1 lemon if you want to use fresh)
½ t garlic, minced
1 tsp. grated lemon zest
½ tsp. red pepper flakes
1 lemon, sliced
Sprinkling of dried parsley
Instructions
Preheat oven to 450 degrees F.
Rinse and drain your chickpeas and toss with one tablespoon of olive oil and a ½ teaspoon of salt.
Arrange chickpeas in a layer on the bottom of your baking dish and bake for 15 minutes until slightly golden and crisp.
Meanwhile, toss your shrimp, one tablespoon of olive oil, lemon juice, garlic, lemon zest, red pepper flakes and one teaspoon of salt in a large bowl.
Allow shrimp mixture to marinate for 10 to 15 minutes.
Once your chickpeas have finished baking, spread your shrimp mixture over the roasted chickpeas and place a few lemon slices over top.
Return your dish to the oven and bake for 5 to 8 minutes longer.
Shrimp should be pink in color.
Once done cooking, squeeze additional lemon juice over top and garnish with dried parsley.
This is going on my rotation of Clean Eating Summer Meals. What is your staple healthy summer meal you make over and over again?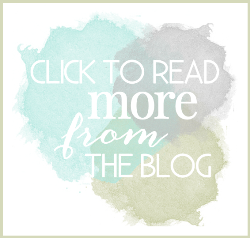 Free Pantry Staples List
Get the FREE Clean Eating Pantry Staples Printable List plus healthy living lifestyle tips from MyLifeWellLoved.com!