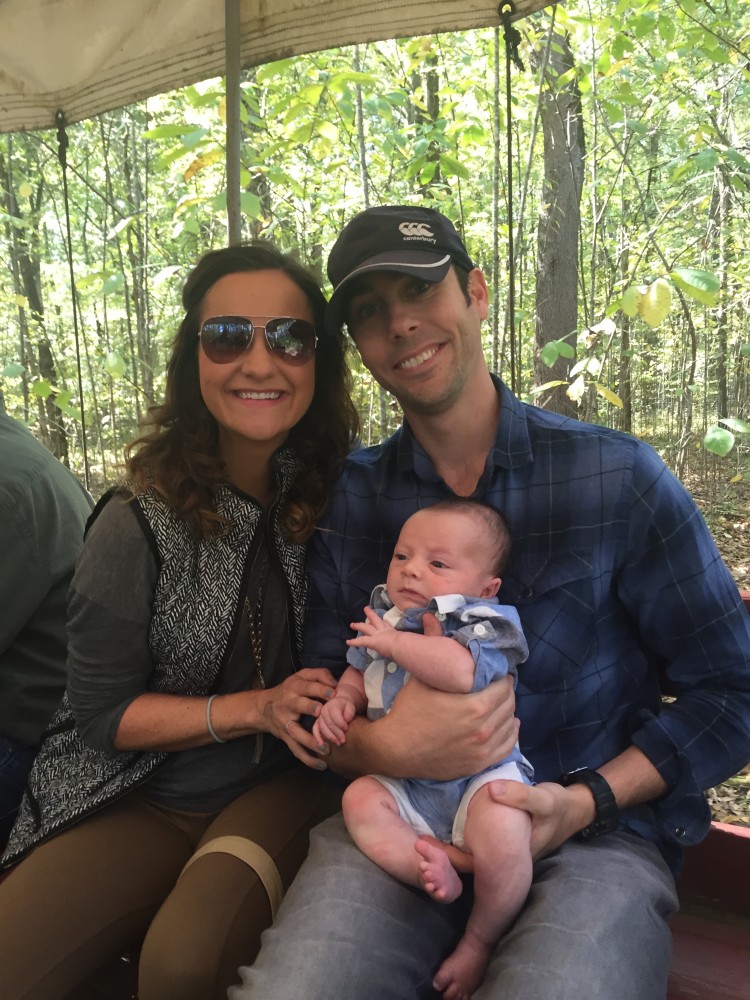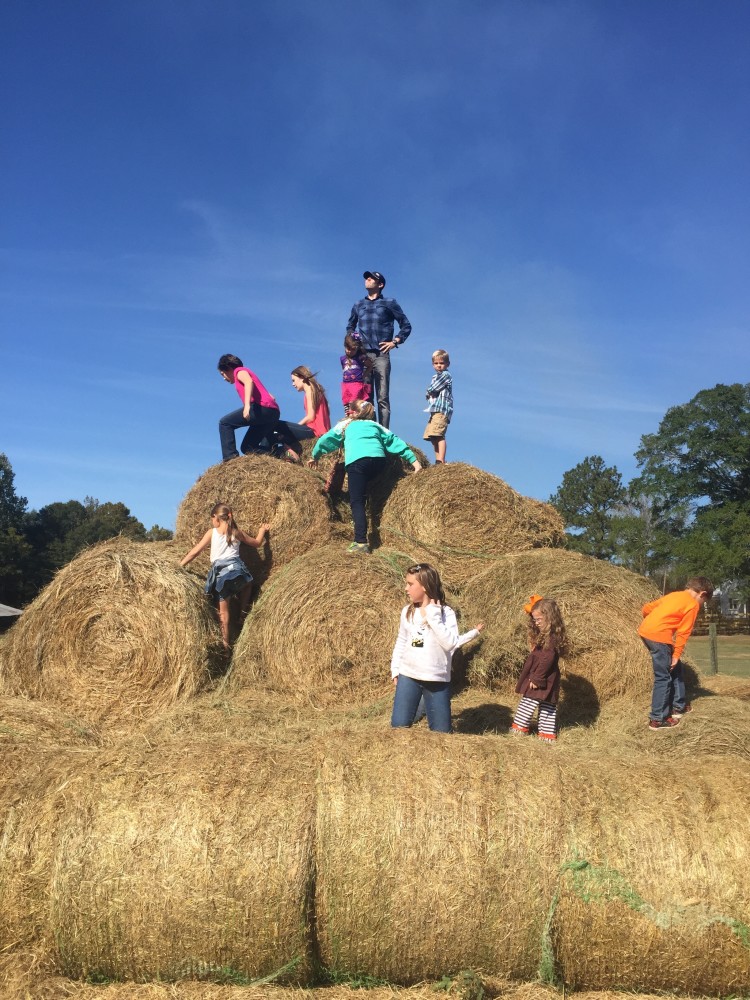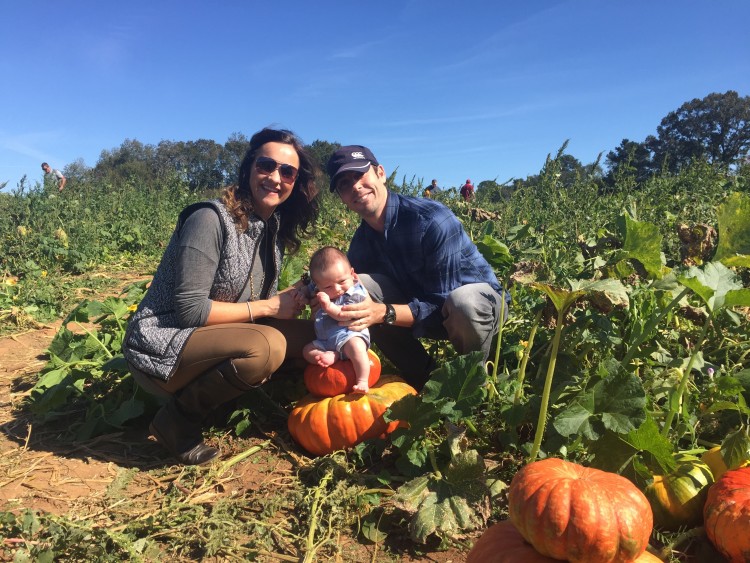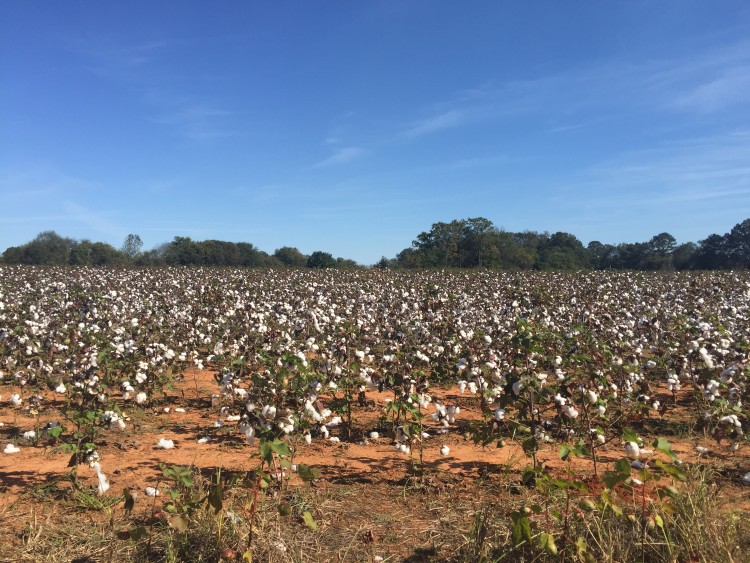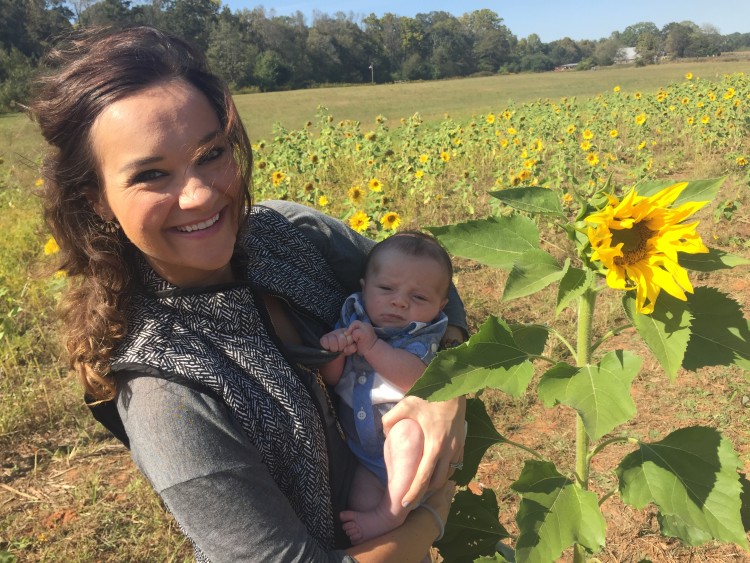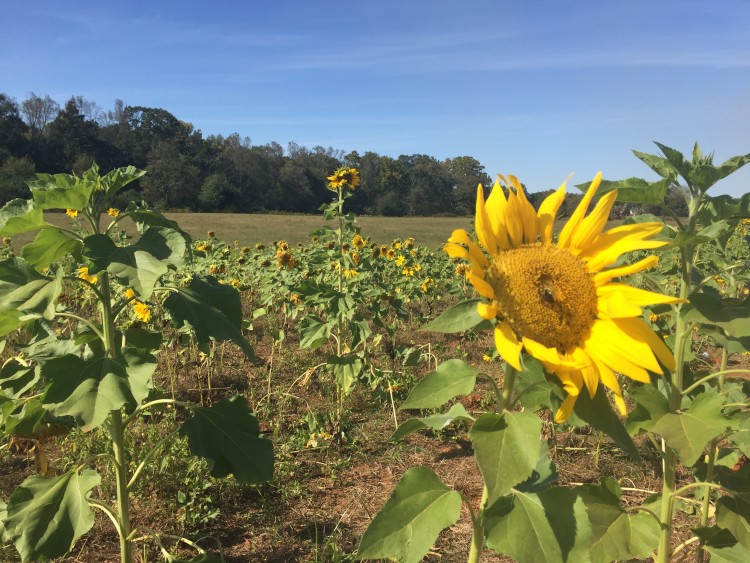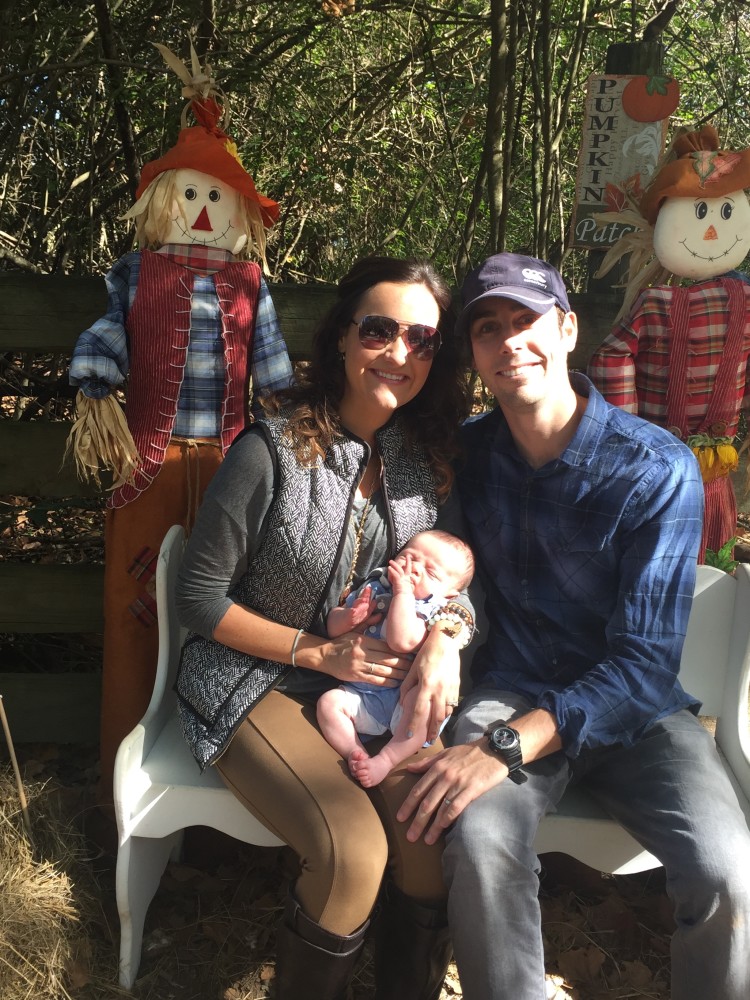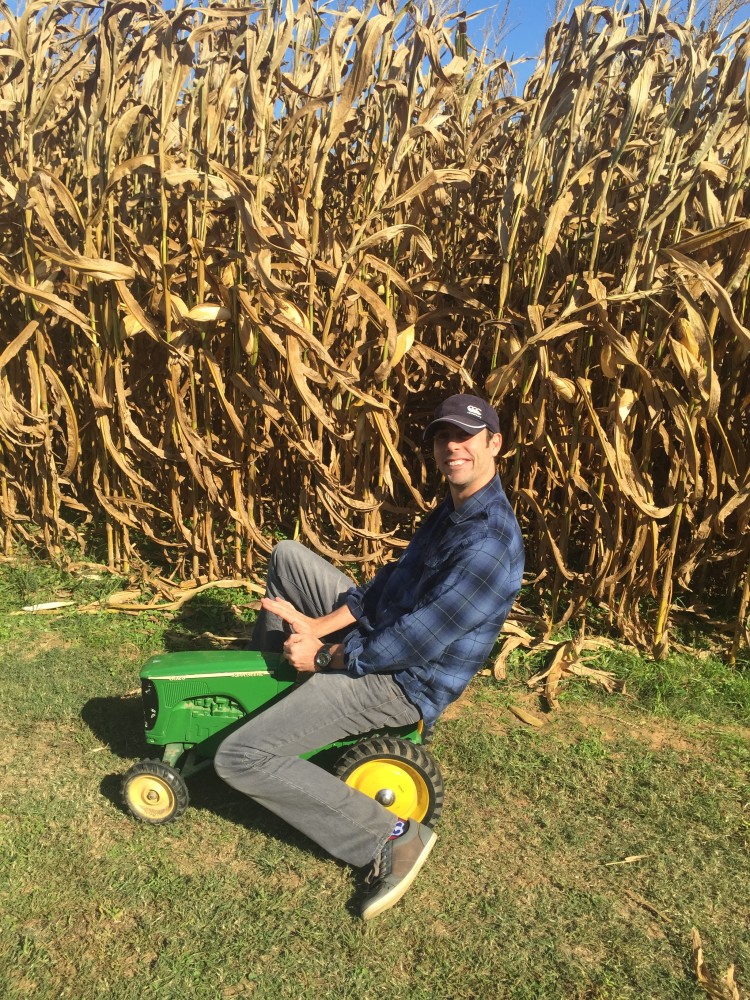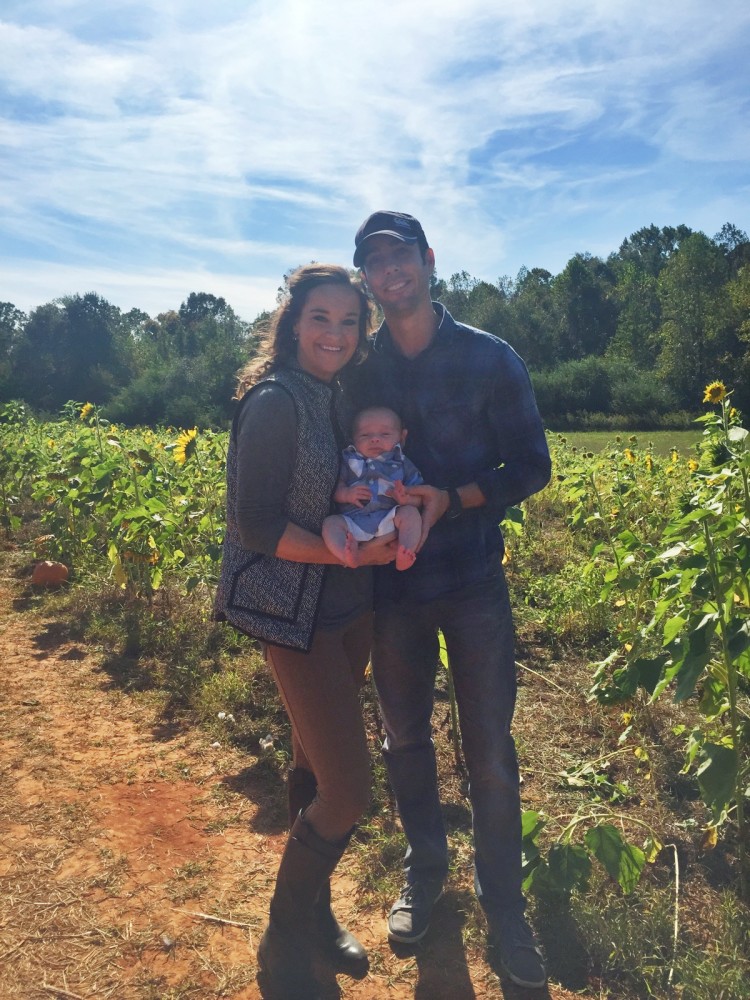 Pumpkin patch season is in full swing and we were thrilled with a beautiful weekend to enjoy our first trip to a pumpkin patch! Can you believe neither of us had ever been to one before? We went out to Old Baker's Farm in Harpersville, Al. which was about a 45 minute drive outside of Birmingham.
My expectations were relatively low. I figured it would be a few miles worth of farmland with some pumpkins and gimmicky kids activities but I was really impressed! Eric and I had about as much fun as the kids did I think! We know that this will be a fun tradition to have as a family going forward each year as Leyton gets older and we love starting new traditions! (As proven in my post about Christmas traditions for couples)
Old Baker's farm had a petting zoo, hay rides, horse rides, fresh squeezed lemonade, a corn maze, hay bales to climb (yes, I dared the hubs to go to the top and take a pic with the kids), fresh kettle corn, BBQ pork skins, cotton fields, beautiful sunflowers and OF COURSE the pumpkin patch! We really enjoyed how well organized everything was and loved that donations went to a local church.
Since it was such a beautiful weekend we expected it to be a little frustrating to wait in lines and have lots of people around everywhere, but luckily everything was so spread out that we never felt that way. I'm a people person and don't mind all the fabulous people watching but the hubs doesn't love crowded spaces. So, to hear him say he thought it was well-managed and quick getting through the lines was a real testament to how well-run everything was!
Whether you have kids or not, I'd highly recommend going to a pumpkin patch this year. It's a great date day activity and at only $10 a person (that includes a pumpkin!), it's not going to break the bank. Pumpkin patching is a fabulous way to get outside, enjoy the weather and get in a little exercise while you wander all over the farm!
What pumpkin patches have you been to and what are your favorite activities there?
Shop the Look:
Pants: Lysse (on sale & I LOVE these leggings with a tummy control panel, very high quality!) | Top: Francesca's (similar) | Vest: Stella B (similar at Target!) | Necklace: The Pants Store (similar) | Boots: Frye | Sunnies: Similar
Heather Brown helps busy mamas of young littles who are caught in the hustle to find encouragement in their journey to true health, from the inside out, starting with the heart. Read her journey of learning to live a life well-loved
HERE!