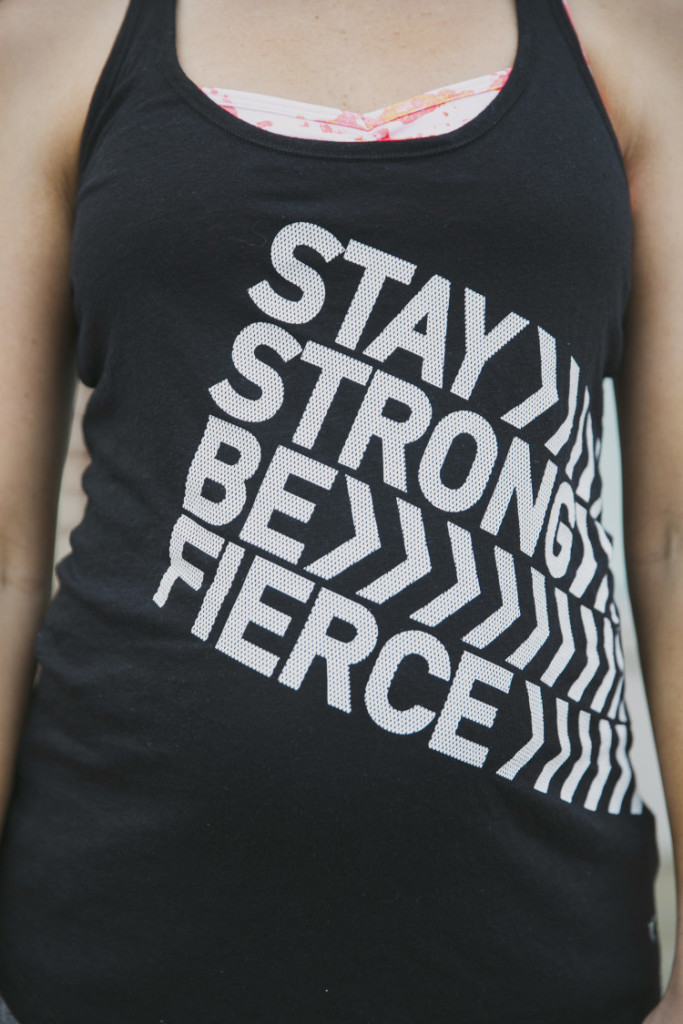 First things first, the female body is incredible. The fact that God designed me to be able to carry a life inside of me for 40 weeks and then have him join us outside in the real world is just nothing short of a miracle. What a gift life is! I tried to really embrace pregnancy while still being healthy. When I craved a donut, I had one but I also didn't eat and drink everything in sight and use pregnancy as a crutch to overeat…90% of the time. 😉
Before I ever got pregnant, I used to say to the hubs that after I had a baby I'd love to get a personal trainer to help me get back in shape after baby. Well, that day is here and I'm super excited to have started working out with my personal trainer and the co-founder of HomeFit in Birmingham.
I've done workouts from yoga to Pure Barre to tennis and most things in between but one thing I've never tried is working out one-on-one with a trainer. I'm excited to shake things up and to get back in shape because sadly you lose muscle MUCH faster than you gain it. I've heard that it takes 9 months for your body to change with the baby and it can take about 9 months to get back to where you were before pregnancy so I'm trying to be patient!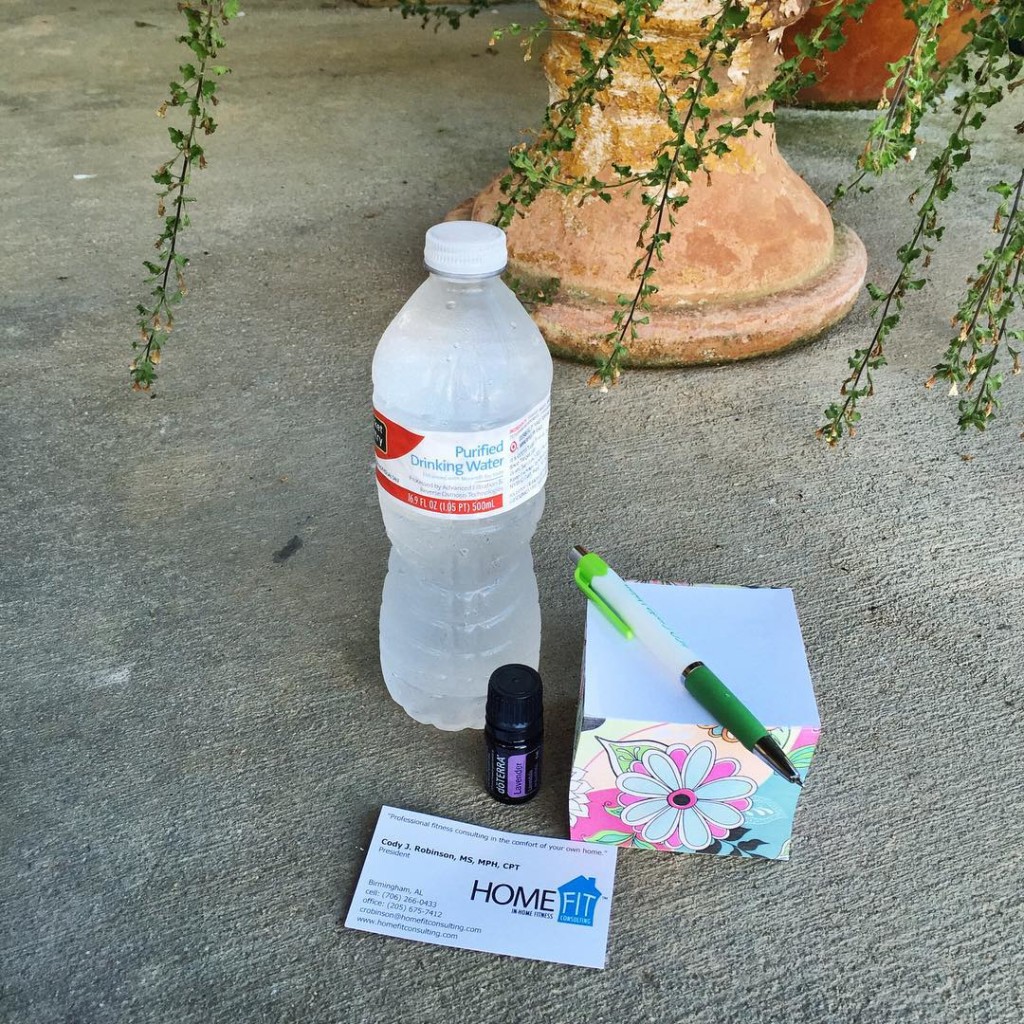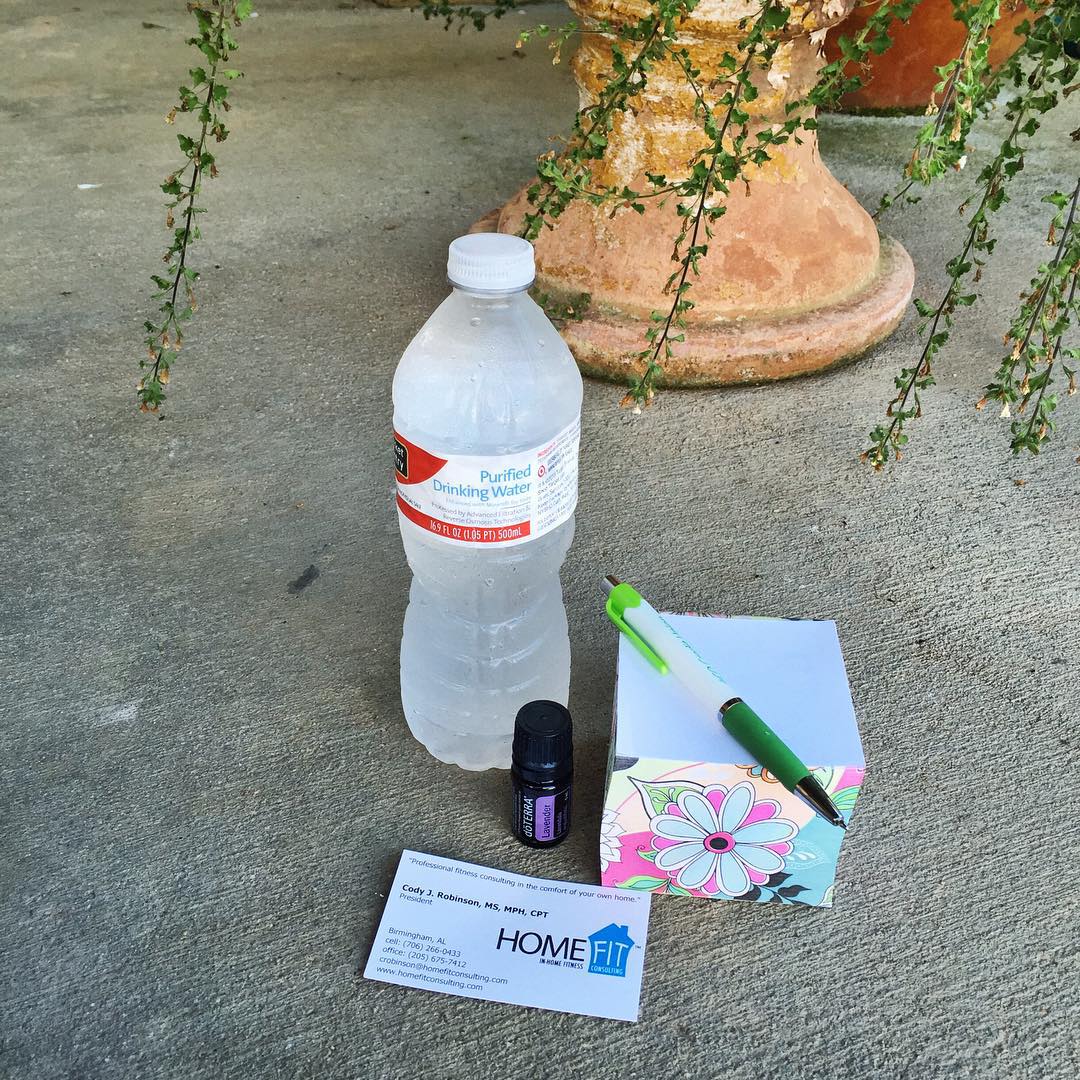 Some of you may remember this photo I posted on Instagram a while back and it was from my first consultation meeting with Cody. He meets with clients to first find out their level of fitness, what you're wanting out of the program, and many other details to help make sure you get the best workout for what YOU need. I told Cody about some of the limitations I had easing back into working out after having a baby and let him know some of my trouble spots like hip flexors that can bother me, etc.
When we met he also did my initial weight and measurements. I can't believe I'm going to share these here but in order to track my progress and for accountability, I'm just going to plunge right in! I did notice that breastfeeding has helped the weight come off quickly, the belly band is a must (I started wearing it within hours after birth), and that you really do lose a lot of water weight and bulk before you even leave the hospital. Three cheers for that!
Height:                 5'5 3/4″
Pre-pregnancy Weight: 127
Pregnancy Weight at 40 weeks: 158
Weight 7 weeks postpartum: 129.5 lbs
Blood Pressure:   99/53 (I usually have low blood pressure, it was just super low that day)
Heart Rate:          89 bpm (Slightly elevated because I'd been bouncing a fussy baby)
Body Fat %:        20.9%
BMI:                     21
Circumference Measures:
Waist:    32.5 inches
Hip:        39.75 inches
Waist to Hip Ratio: 0.82
R. Bicep – 10.5 inches
L. Bicep – 10.5 in
R. Thigh – 18.5 in
L. Thigh – 19 in (Yes, apparently, I have one thigh that is bigger than the other!)
R. Calf – 13.75 in
L. Calf – 13.75 in
The good news is I'm pretty much already back at my pre-pregnancy weight so now I just need to work on regaining my muscle and therefore improving my body fat percentage and BMI. So, now that you know more about my stats than you ever wanted to due to Cody and I geeking out over measurements and fitness, you are officially my accountability! I meet with Cody twice a week for hour long sessions and do Pure Barre and running/walking in between. My next step is to eliminate my sweet tooth which came back with a vengeance during pregnancy.
Stay tuned for my progress reports on working out my postpartum body. I'd also like to invite you to come workout with me! There will be a FREE full-body boot camp style workout with me and HomeFit Birmingham this Saturday, 10/31, at 9:30 am. Shoot me an email at mylifewellloved@gmail.com and I can send you the address if you'd like to come. I'd love to see you there! In fact, if you come, you'll get a special discount on in home personal training so you can try it out yourself.
For those of you who are moms, how long did it take you to feel back up to your full strength and workout capabilities after baby?
Heather Brown helps busy mamas of young littles who are caught in the hustle to find encouragement in their journey to true health, from the inside out, starting with the heart. Read her journey of learning to live a life well-loved
HERE!