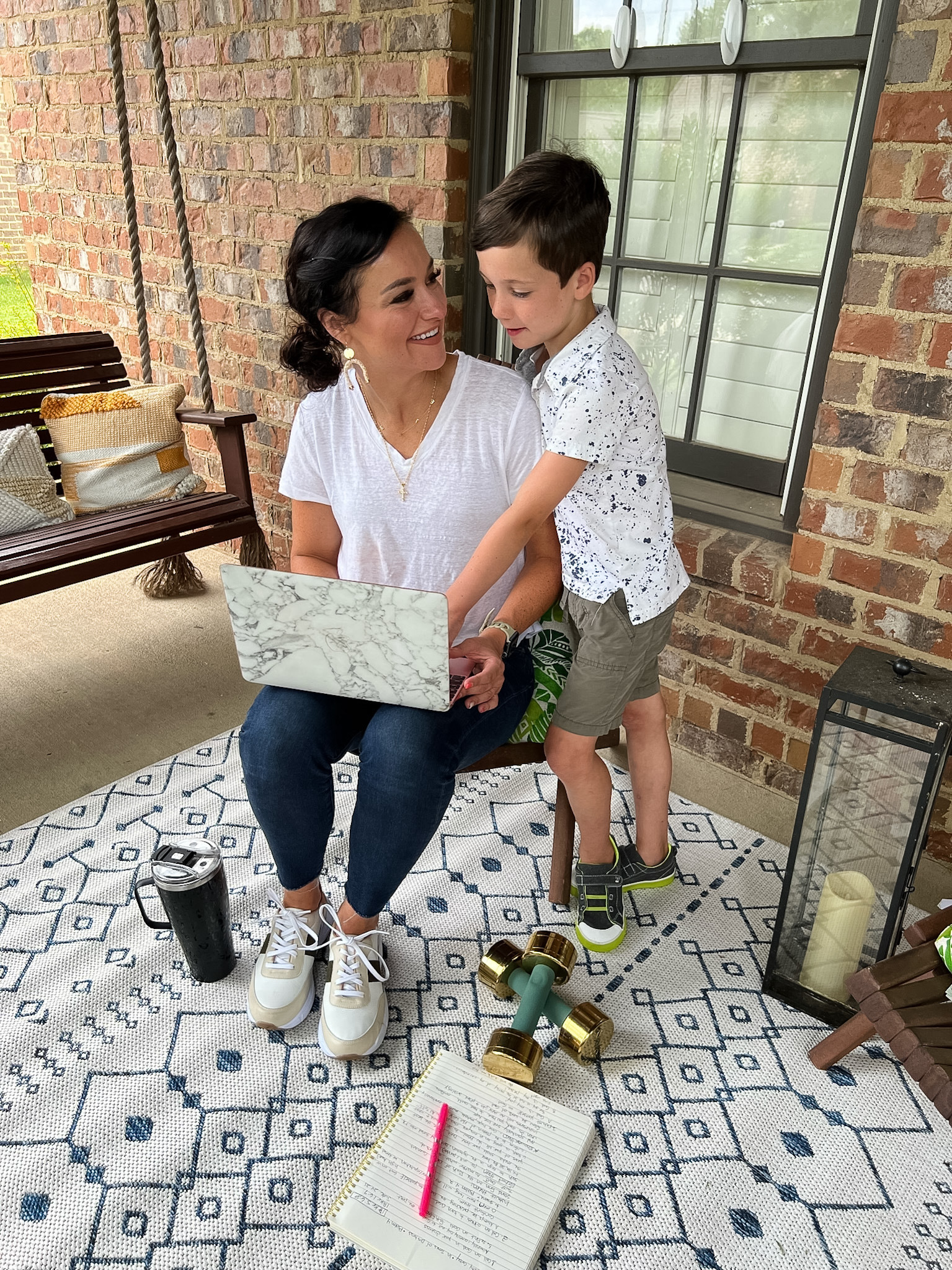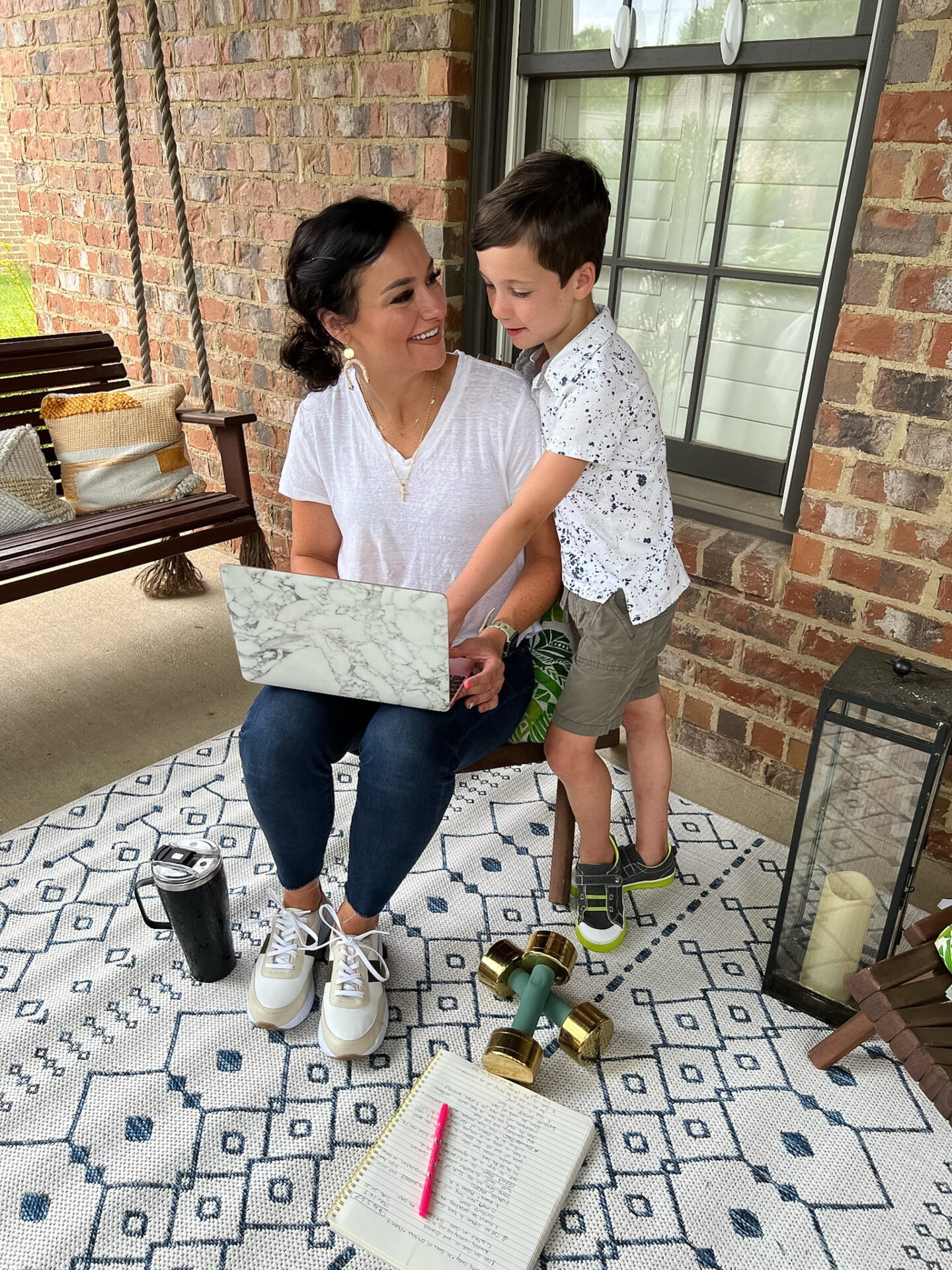 Keep scrolling for parenting tips on social media boundaries and internet safety below!
Recently I had my hubby Eric and our friends Brendt and Andy Blanks on the podcast with me! The Blanks are one of our favorite couples that we look up to because they have a strong foundation with the Lord and a strong relationship with each other and their four kids. One of the things we really got into was parenting and setting social media boundaries.
Brendt is the face behind shegaveitago.com, and she and Andy also host the Big, Full, Fun Podcast. There are two major things that came up during our discussion regarding parenting in a digital world, and they were: intentionality and depression.
Parenting Tips For Social Media: Intentionality
As a parent, we can not take days off. It's our job to set guidelines for our kids and ensure they don't go overboard on their screen time or into places on the internet that they shouldn't be. We also must encourage them to go outside and be creative, so they discover originality and make mistakes. Brendt and Andy set strict guidelines for their kids and screen time limitations. Something they also do is include their kids in the discussion to help them recognize if it's becoming a temptation for them.
Parenting Tips For Social Media: Questions To Ask Your Kids
Why is "fill in the blank" social media platform going to be beneficial to you?
How do you see yourself using it?
What will it be good for?
Is it a temptation?
Does it need boundaries?
At the end of the day, you can't hide your kids from everything, and if they're going to make mistakes, it's best to let them do it while they live at home with you and not away at college so you can help them through it.
Parenting Tips For Social Media: Depression
This is an obviously triggering question that Eric threw into our conversation at the end of the show, but it is well worth discussing. Understandably controversial, everyone has their own opinion on if depression is "real." From our discussion, we discerned that depression is certainly real for the person who is experiencing it. Our happiness varies from day to day, but so do the tools we have to cope with our emotions. The right therapies and medications can heal depression if used correctly, and people are not overmedicated. We also considered that many people may just need good sleep. Start with a solid eight hours of sleep every night and go from there.
Let us know what you think on my Instagram page, Healthy with Heather Brown!
If you want to learn more about being a family on social media, visit www.mylifewellloved.com/hhb022!
PIN THIS POST WITH PARENTING TIPS FOR SOCIAL MEDIA FOR LATER!
Heather Brown helps busy mamas of young littles who are caught in the hustle to find encouragement in their journey to true health, from the inside out, starting with the heart. Read her journey of learning to live a life well-loved
HERE!