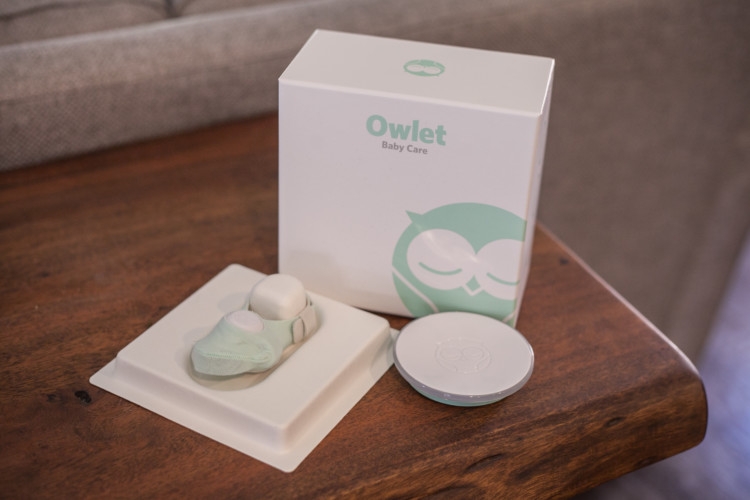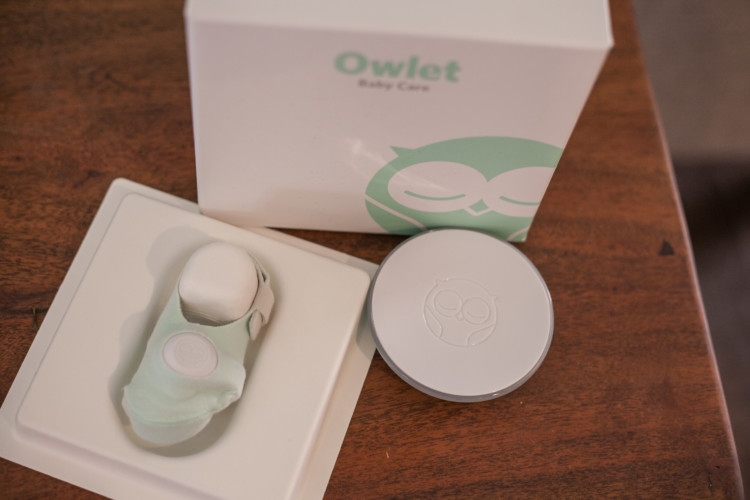 This post is written in collaboration with Owlet. All thoughts and opinions are my own.
When you leave the hospital with your fresh from Heaven newborn, you drive very slowly, you take the long route home to avoid the interstate as much as possible and you feel paranoid about every car around you. You can't believe that the doctors and nurses are going to let you walk out those doors and care for this tiny human being. You don't feel prepared. You have no idea what you're doing and you worry about every little thing.
You are desperate for sleep, but scared something will happen when you do sleep. It's exhausting and it's fabulous and it's what being a new parent looks like. Leyton slept in our room with us for the first couple of months because we couldn't imagine not being able to check on him. And to be honest, it was too much work to get out of bed that much and go to another room to breast feed or make sure he was ok.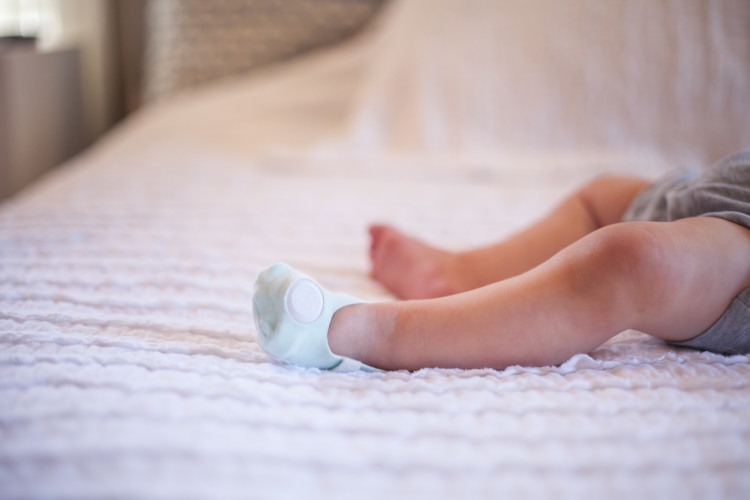 Sadly, the hubs is a light sleeper so he finally kicked Leyton out to the nursery to save our sanity at about 2 months. When he moved to the other room, and during naps I would go in sometimes and just watch for his chest to rise and fall or listen for his breaths to make sure he was still breathing. It's so wild what all the hormones and lack of sleep will do to play with your mind. SIDS is terrifying and not long after Leyton was born we heard of a friend of a friend who lost their baby to SIDS.
I'm really excited to tell you about a newer product on the market that helps to alleviate some of those fears in the middle of the night. It's called the Owlet Sock. Here's a quick 60 second video to see how it works.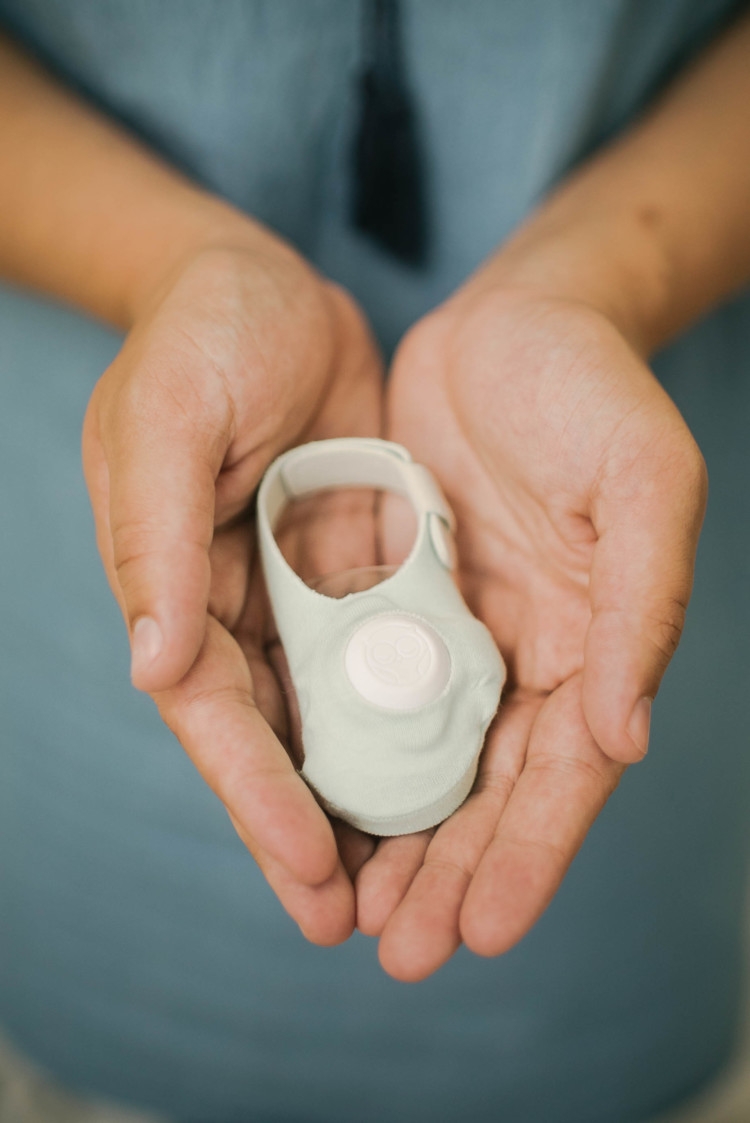 The Owlet is a smart sock that you put on your baby's left foot which tracks their heart rate and oxygen levels while they're sleeping.  Peace of mind all within a little sock! It's a safe way of using pulse oximetry in the home to help you know if your baby's heart rate and oxygen levels are where they should be. It informs you of their heart rate and oxygen levels through an app on your phone, and uses notifications to let you know if your baby's heart rate or oxygen fall outside the preset zones.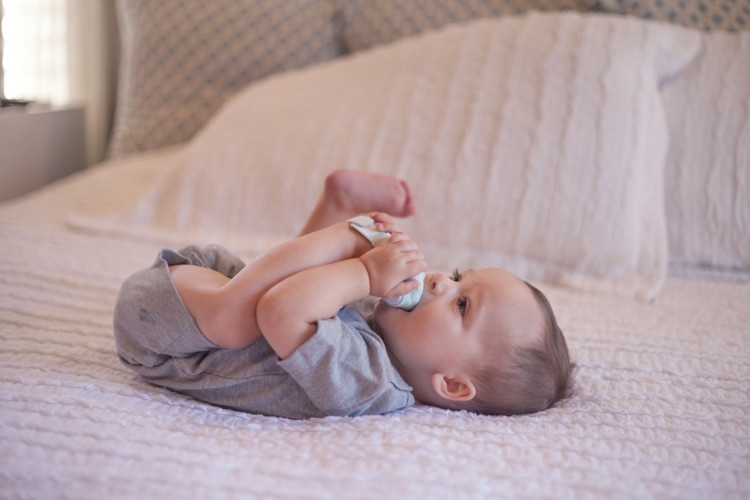 I think it's really cool that they are gathering so much data about how babies sleep and what's going on when they do start having trouble at night because it will hopefully help scientists continue to learn more about SIDS and how to prevent it.  While the Owlet sock in no way can prevent, treat, or cure SIDS, it is a great place to start with gaining peace of mind with such a little newborn!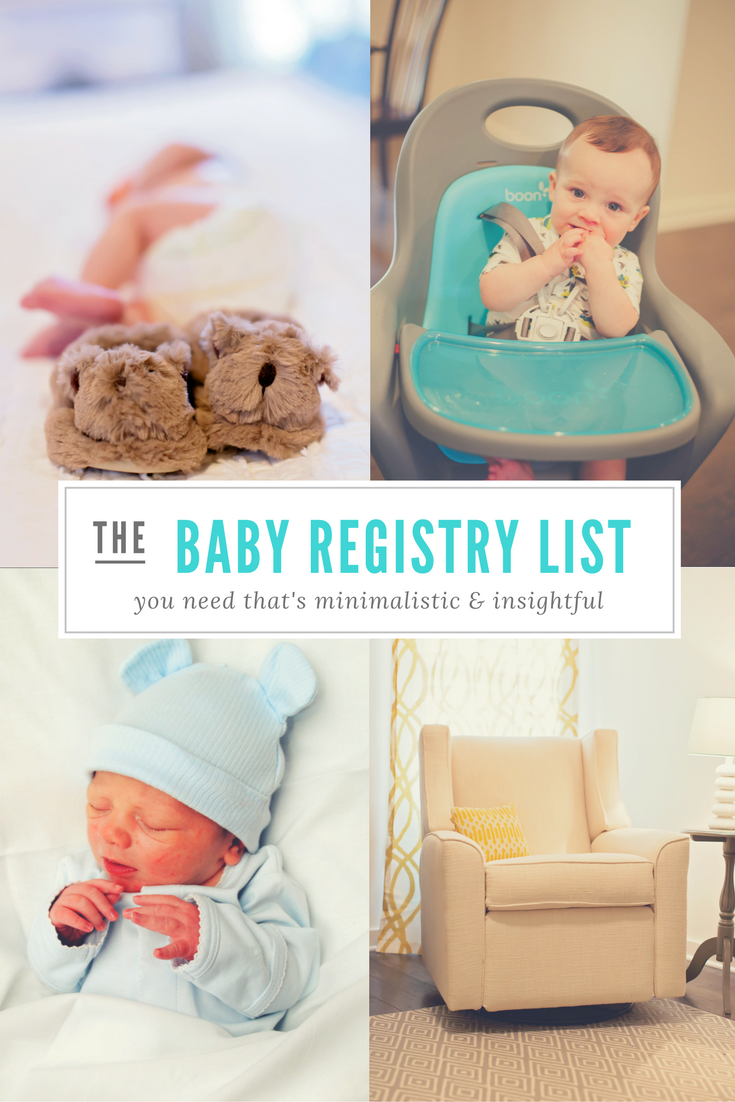 This would be a fabulous gift for a new parent or as a baby shower gift or for Christmas which will be here before we know it! I even included the Owlet baby monitor in my Ultimate Baby Registry List. Have you tried the Owlet or know anyone who has? Did you get up in the middle of the night to check on your baby? I'd love to hear your thoughts in the comments below!
**Thanks to Casey Marie Photography for these photos!
Heather Brown helps busy mamas of young littles who are caught in the hustle to find encouragement in their journey to true health, from the inside out, starting with the heart. Read her journey of learning to live a life well-loved
HERE!