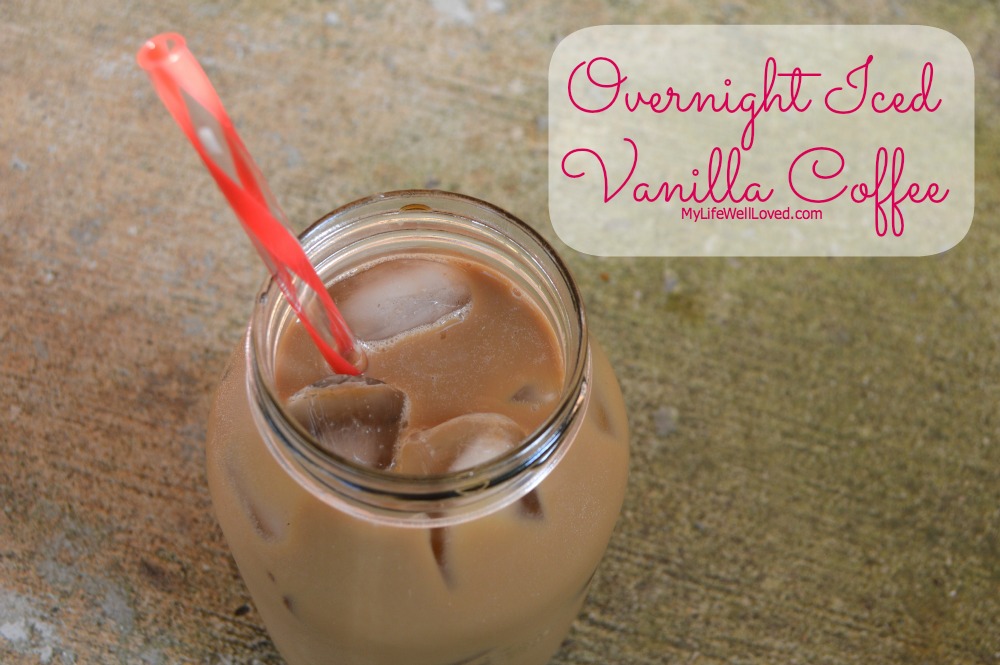 Iced Vanilla Coffee was made for summer. Who wants to get up and drink hot coffee in the hot southern summer? Not many people when given the option of iced coffee…let's be honest. And, when you add in vanilla?! Well, it's a done deal. I am not a morning person. In fact, my family, my roomies in college and now my husband all learned not to talk to me in the morning early on. I am probably one of the loudest, extrovert, and happy people you know, but only after about 10 am. Otherwise, stick a fork in it…I'm done.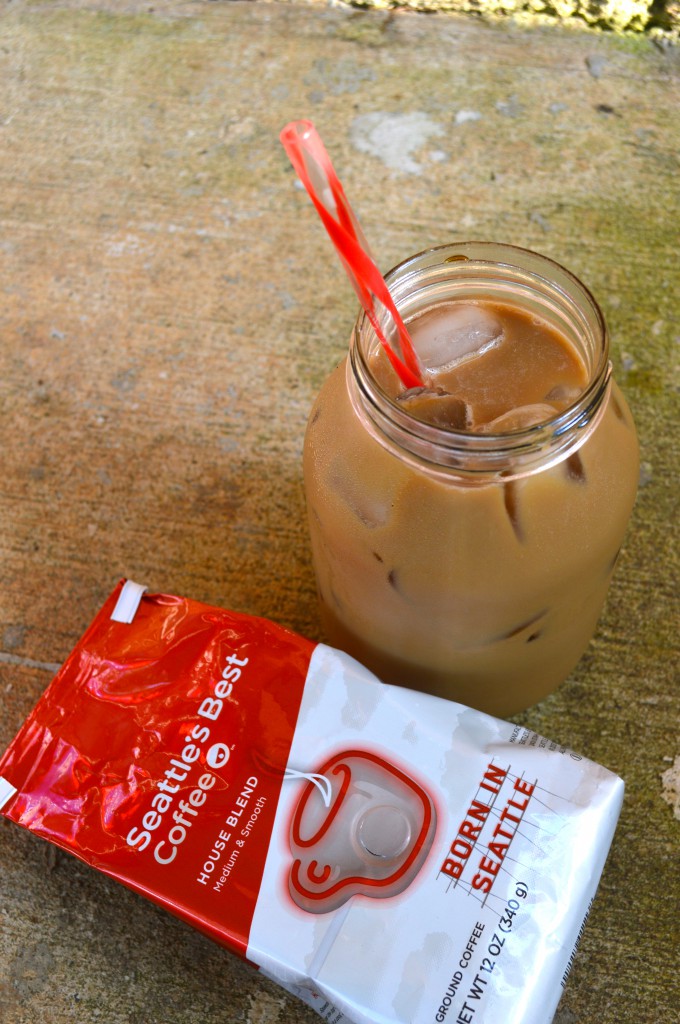 By about 10 am, I've had time to drink my coffee and become a civilized human being, but before then, watch out. I cannot be held responsible for the words and looks I may give you before the coffee hits my system. I love coffee any way that I can get it, but on a hot southern summer day, nothing sounds better to me than vanilla iced coffee.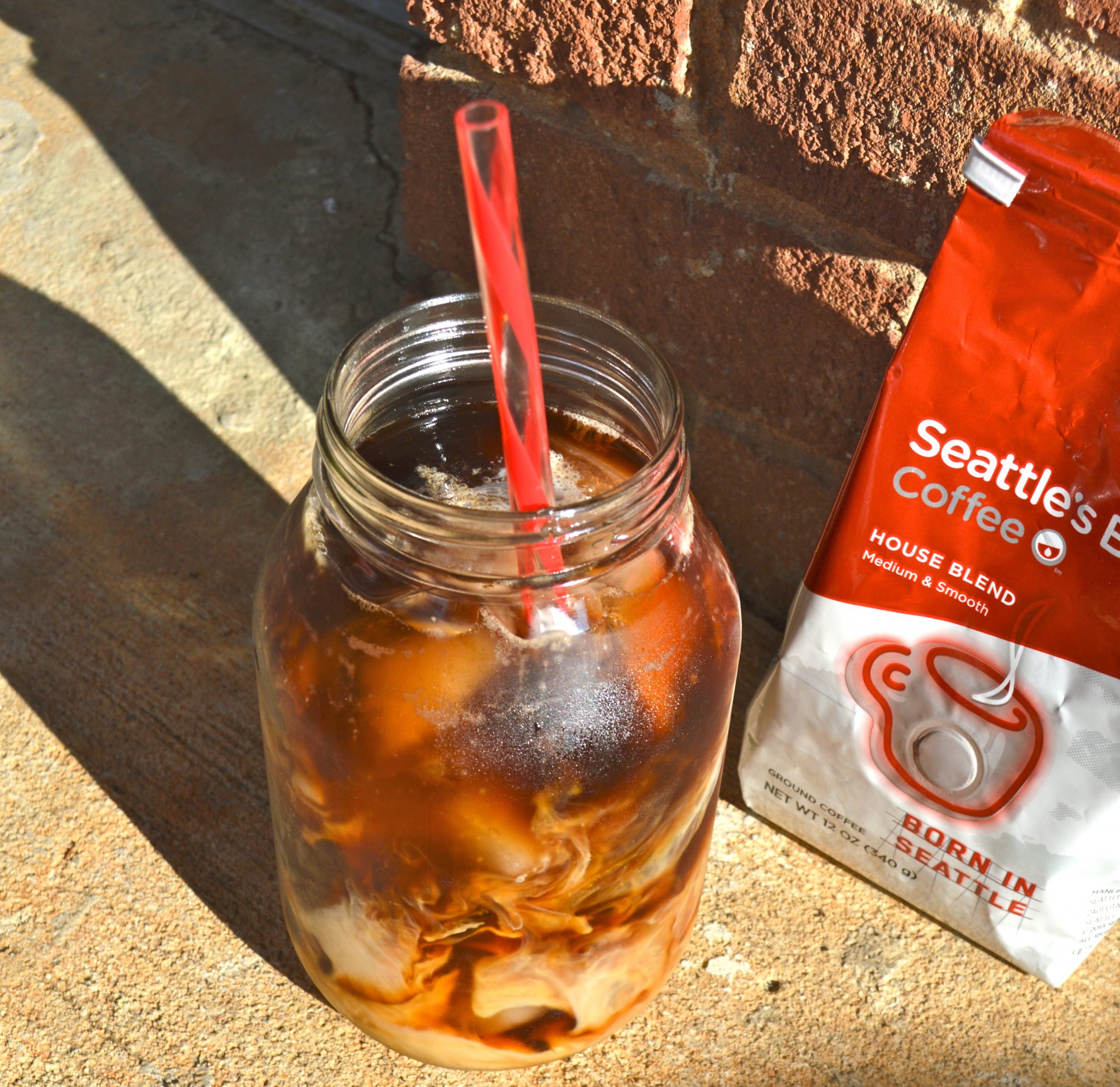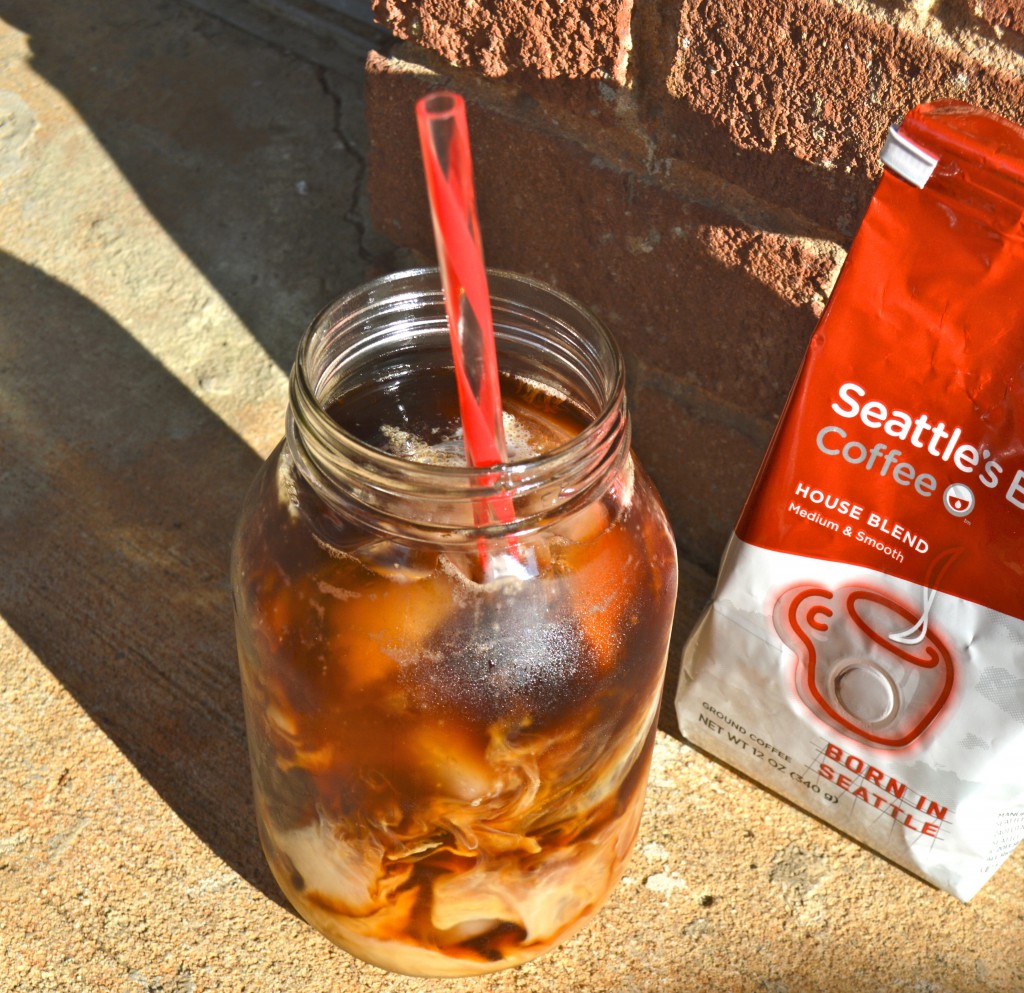 I know there are all kinds of methods where you can stir the coffee in the water and pour it through cheesecloth and all that jazz but ain't nobody got time for that! I need something that's on the go like me, so, I bring you overnight vanilla iced coffee! You can make a large batch so you can refrigerate enough for two days or you can just do one day at a time. Another trick is to use leftover coffee poured into ice trays so that when your ice melts, it doesn't water down your iced coffee. ENJOY!

Overnight Vanilla Iced Coffee
Ingredients
Your favorite coffee blend
Water
Coffee-Mate Natural Bliss Vanilla
Ice
Instructions
Brew coffee as normal with water in your coffeepot.
Take off of coffeemaker to cool.
Place in refrigerator to chill overnight.
Place ice in cup and pour chilled coffee over ice.
Add vanilla creamer to taste.
What's your favorite way to get your caffeine fix in the morning? If it's coffee, how do you take yours?