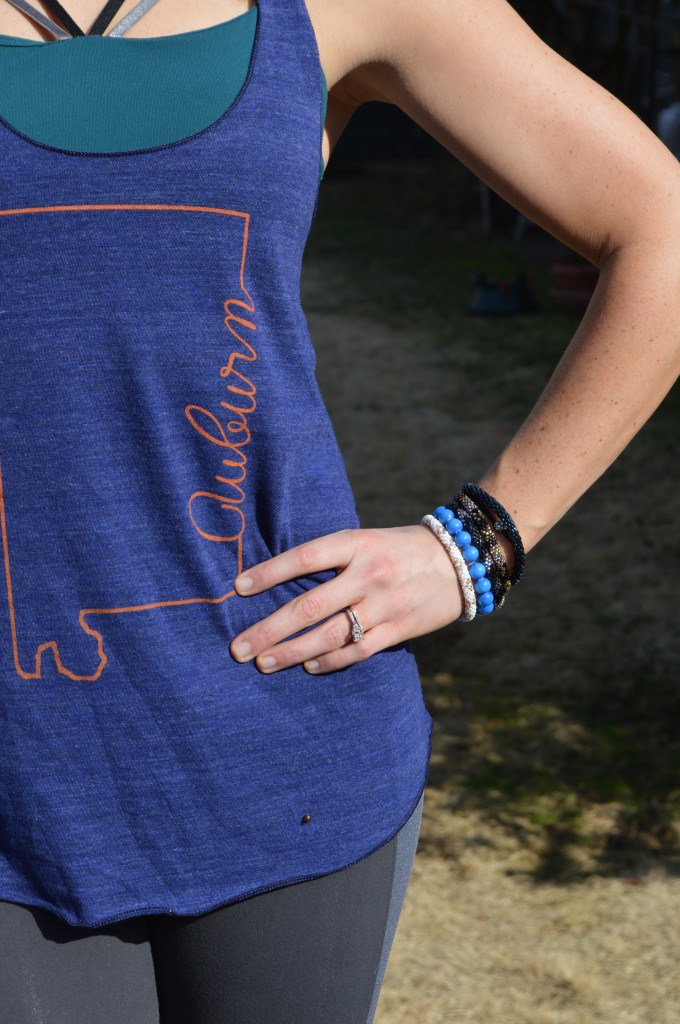 Deciding if you're an Auburn or Alabama fan around these parts is a must, like breathing. My husband knows firsthand as a Hoosier transplant. He told me when he moved to Birmingham to go to Samford University, one of the first few questions he was asked by other Magic City inhabitants was, "Are you a Bama or Auburn fan?" Without having an allegiance to either, he just picked one and bought an Auburn hat. Thank God he did that so we don't have to be a house divided. 😉 I don't think he really understood how deep football in the SEC runs in our veins until after we got engaged though.
It was much to his surprise that we planned our wedding date around football season. I still remember the incredulous look on his family's faces when I told them we had to do a certain date in September because both Auburn and Alabama were playing no name/out of town teams that day. Eric asked me if I was "serious," and continued on to say, "Heather, people will not miss our wedding day for a football game!" Now that he's lived in Birmingham with me for 10 years though he gets it. And he knows that yes, people, even your family and good friends WILL miss weddings for a big football game.
Now that you have a little background on how obsessive people in these parts are about their football and Auburn and that other team in Tuscaloosa ;), you'll know why I love this workout outfit so much!
Fit Chic: Fashion in Fitness is one of my favorite posts to feature here on My Life Well Loved. Just because you're working out, doesn't mean you can't look fabulous! No need to schlep around in baggy sweat pants and t-shirts if you don't want to. Dress it up and enjoy transitional pieces that help you go from your yoga class to running errands.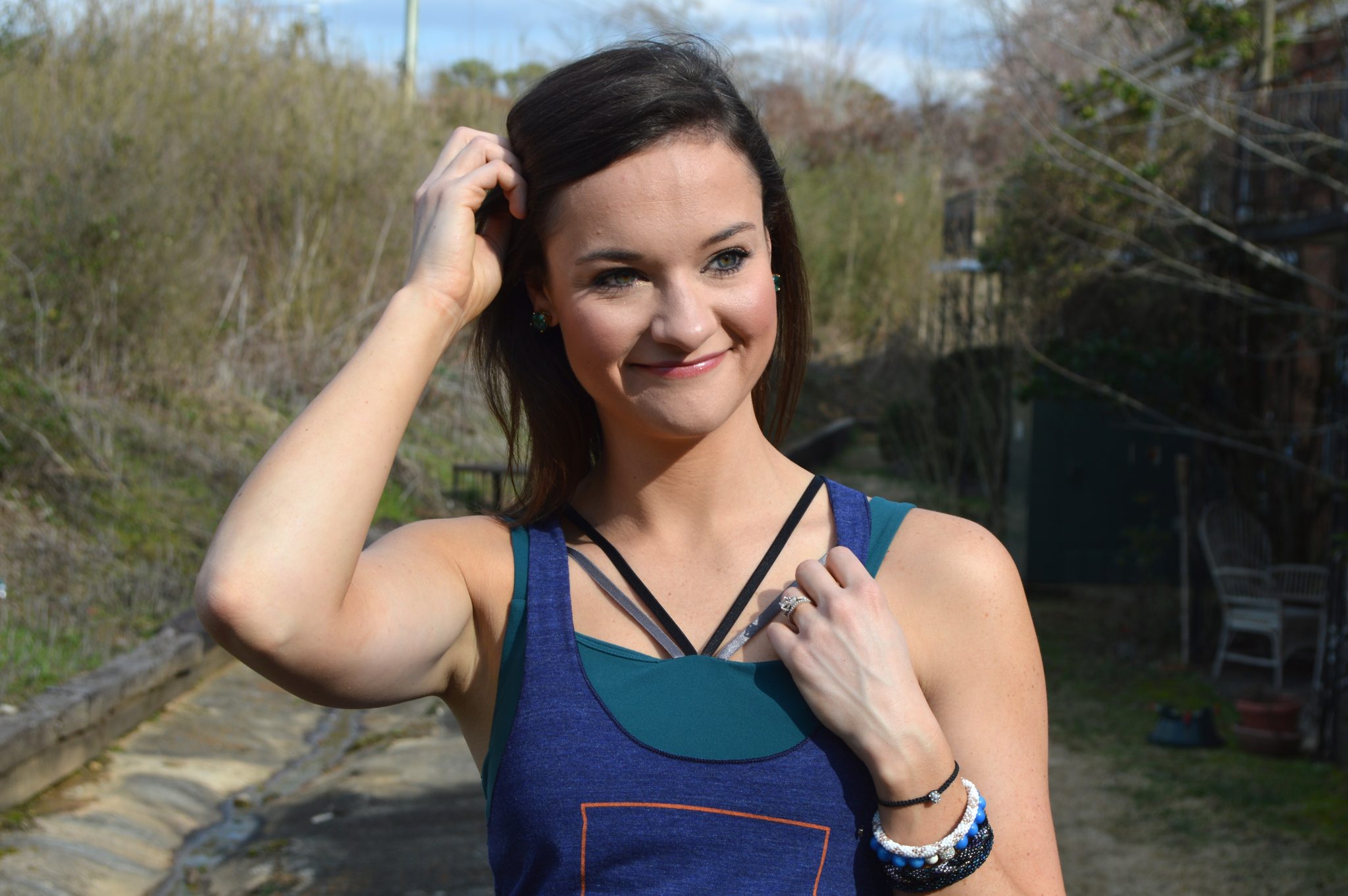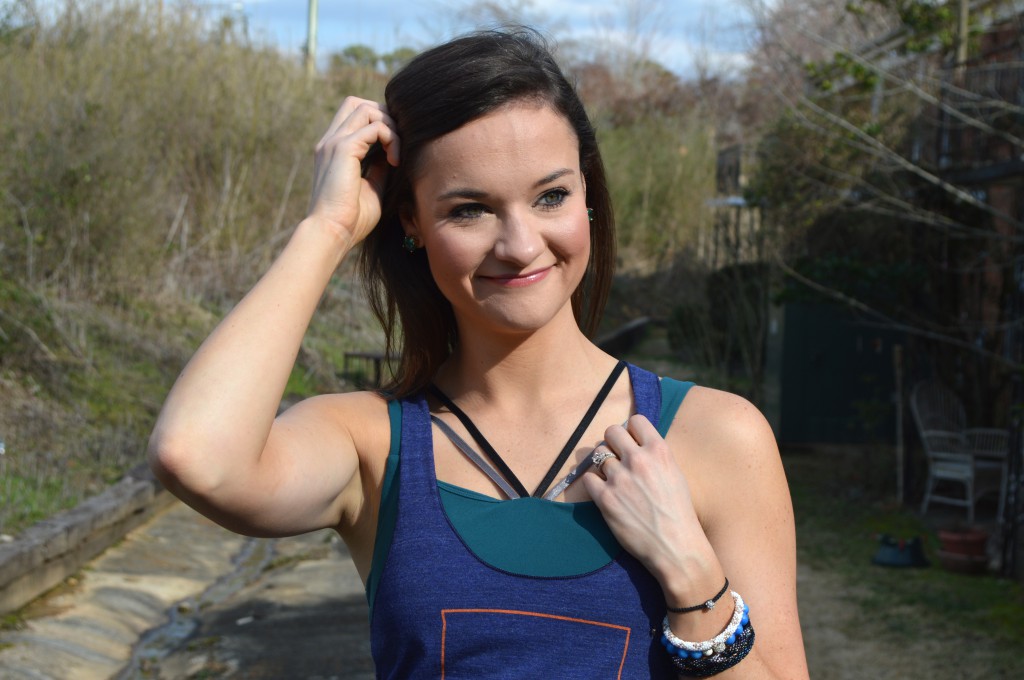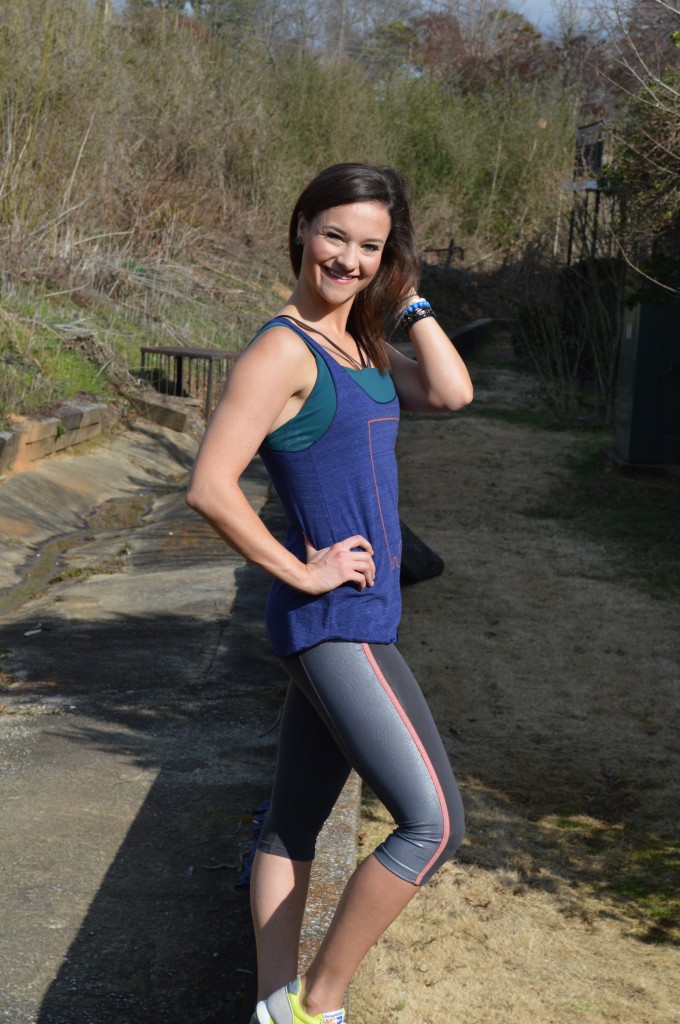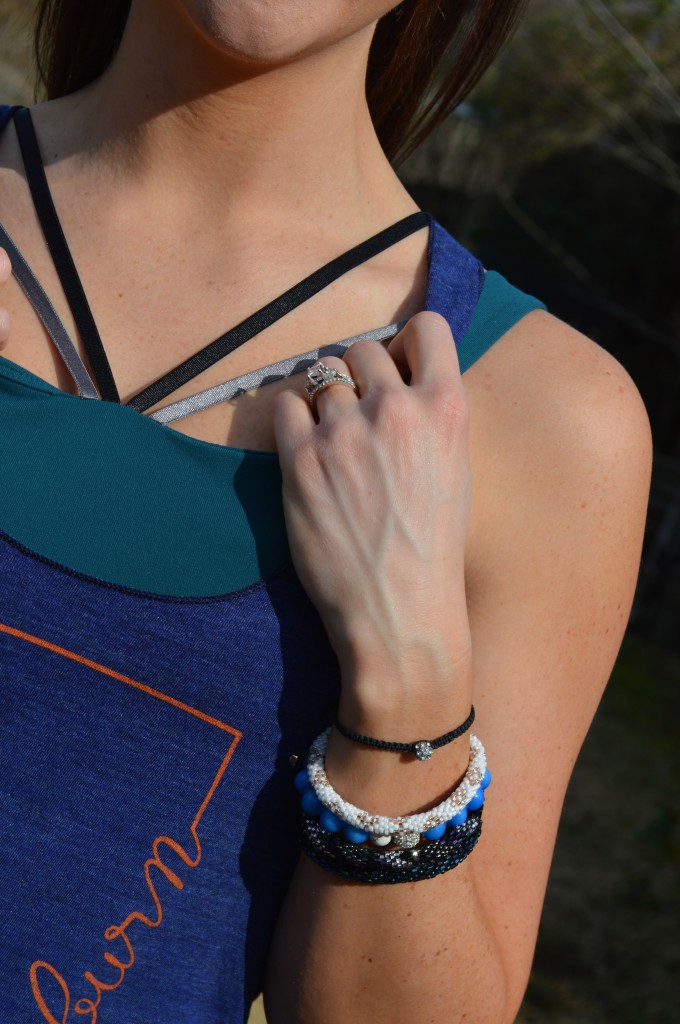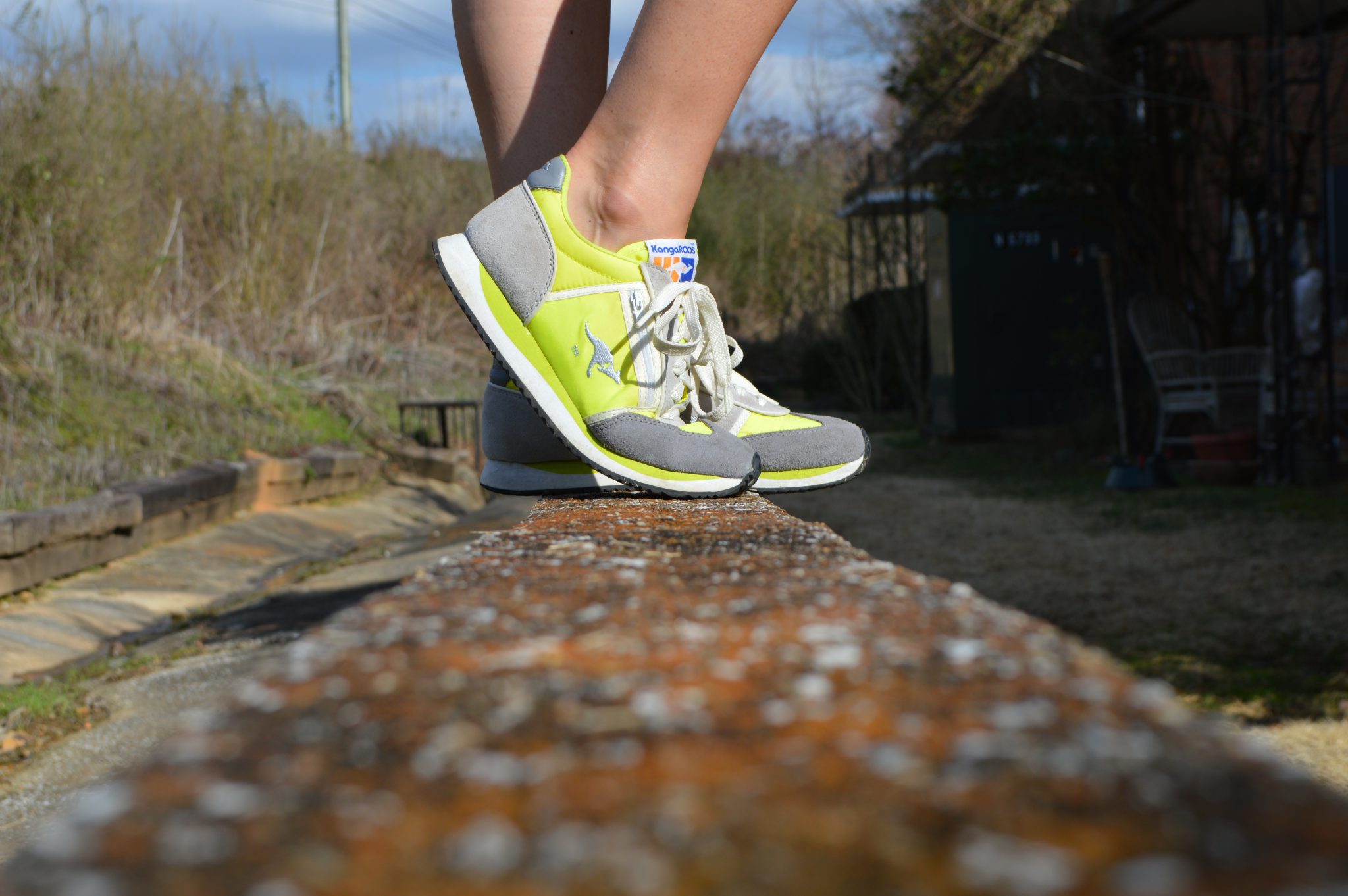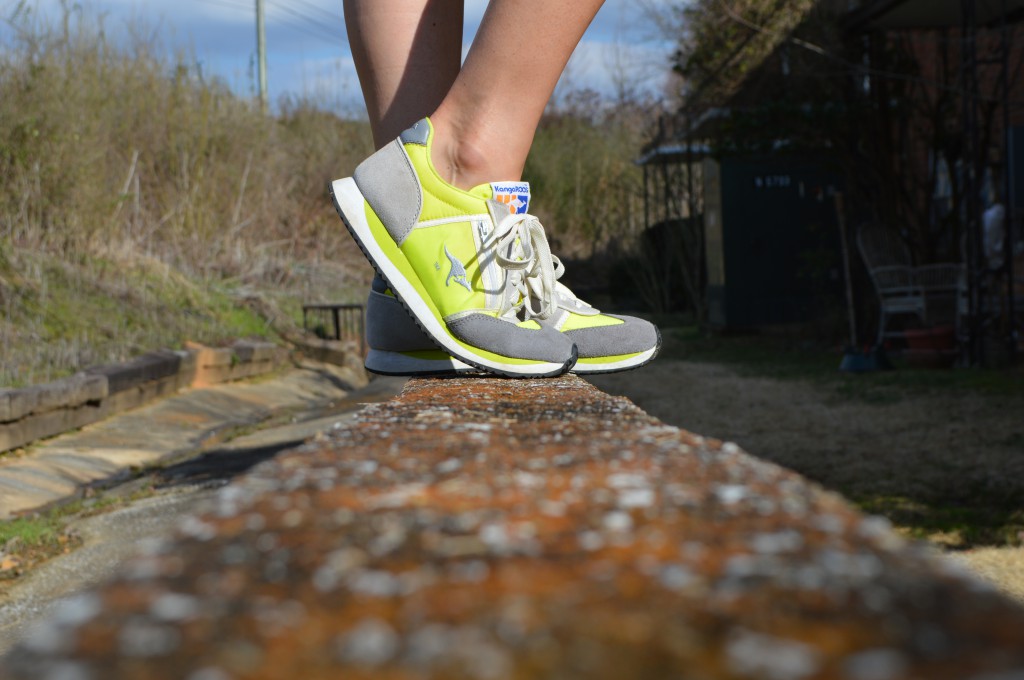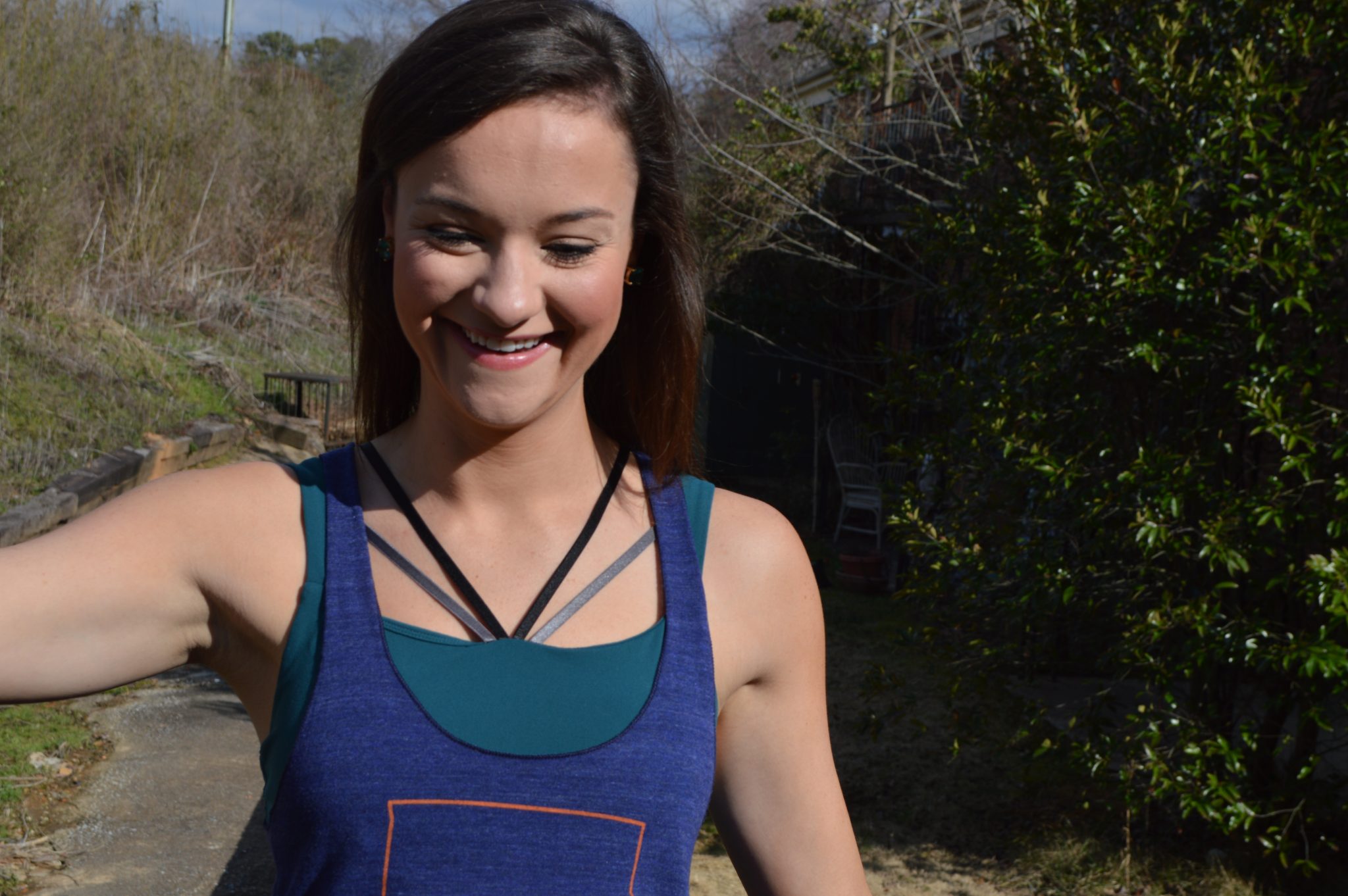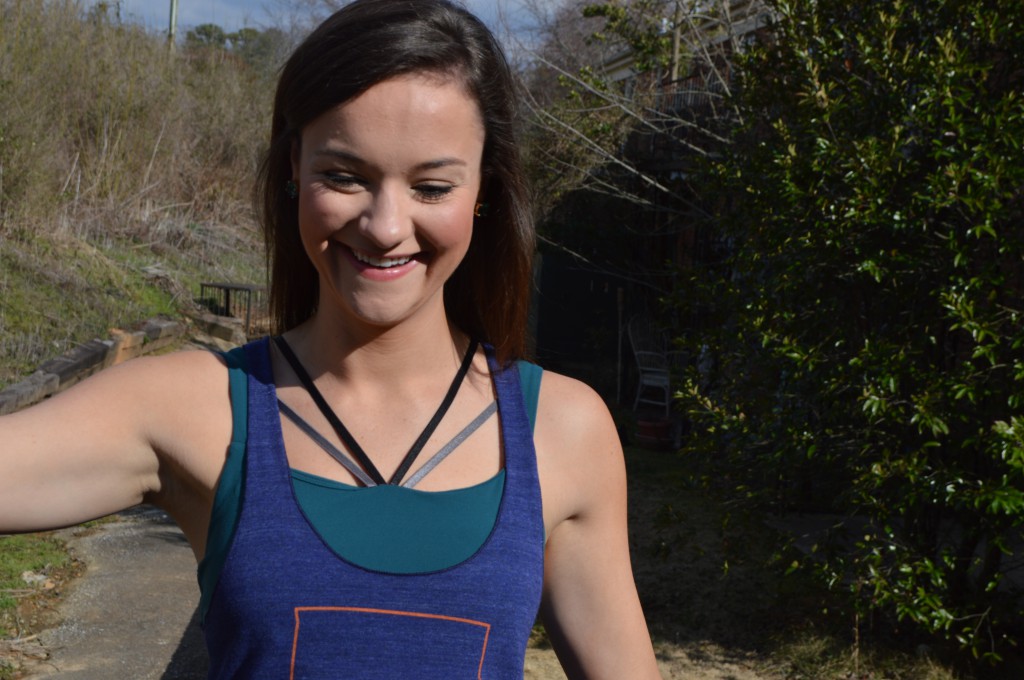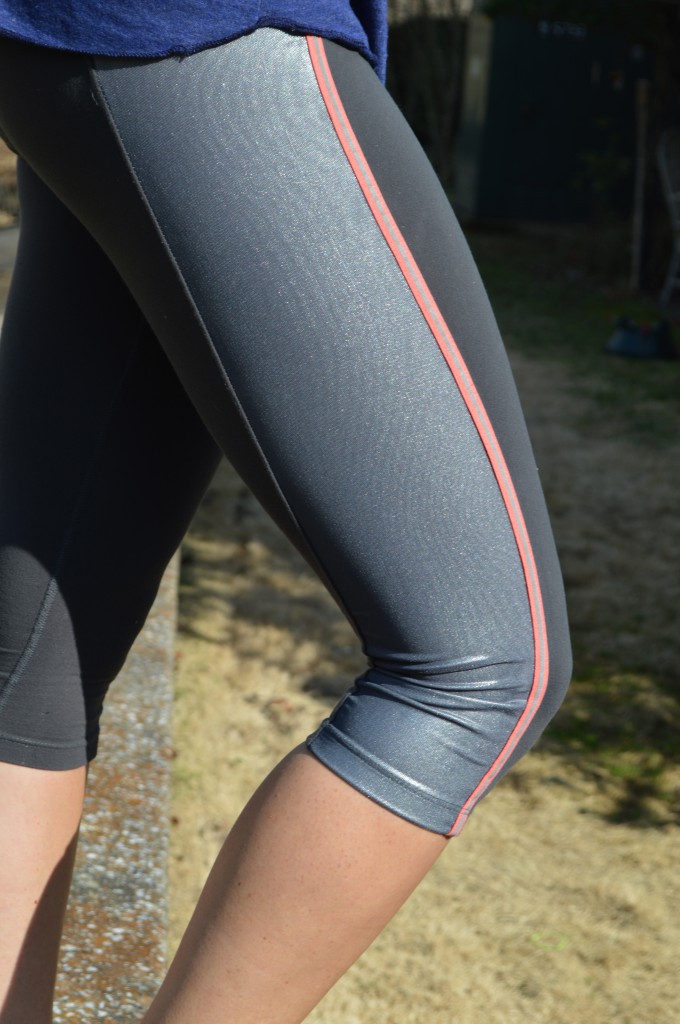 Even though you may not be an Auburn fan, you can still pull a little Fit Chic inspiration from this outfit. Get a mixture of metallics or sheen on your pants or shirt. It's really trending right now and a lot more fun than you think to wear! I love these metallic Splits 59 pants and pair them with this classic southern SEC shirt to add some edge. The flirty straps add a little bit of femininity as do the bracelets. You ready to get your Fit Chic on? Tell me what you think!
Shop the Fit Chic Look: Shirt: Judith March |Capris: Splits 59 | Sports Bra: Karma (different style, still strappy in back)| Shoes: KangaROOS | Earrings: Kate Spade
Heather Brown helps busy mamas of young littles who are caught in the hustle to find encouragement in their journey to true health, from the inside out, starting with the heart. Read her journey of learning to live a life well-loved
HERE!