This is a sponsored conversation written by me on behalf of Pure Protein. The opinions and text are all mine.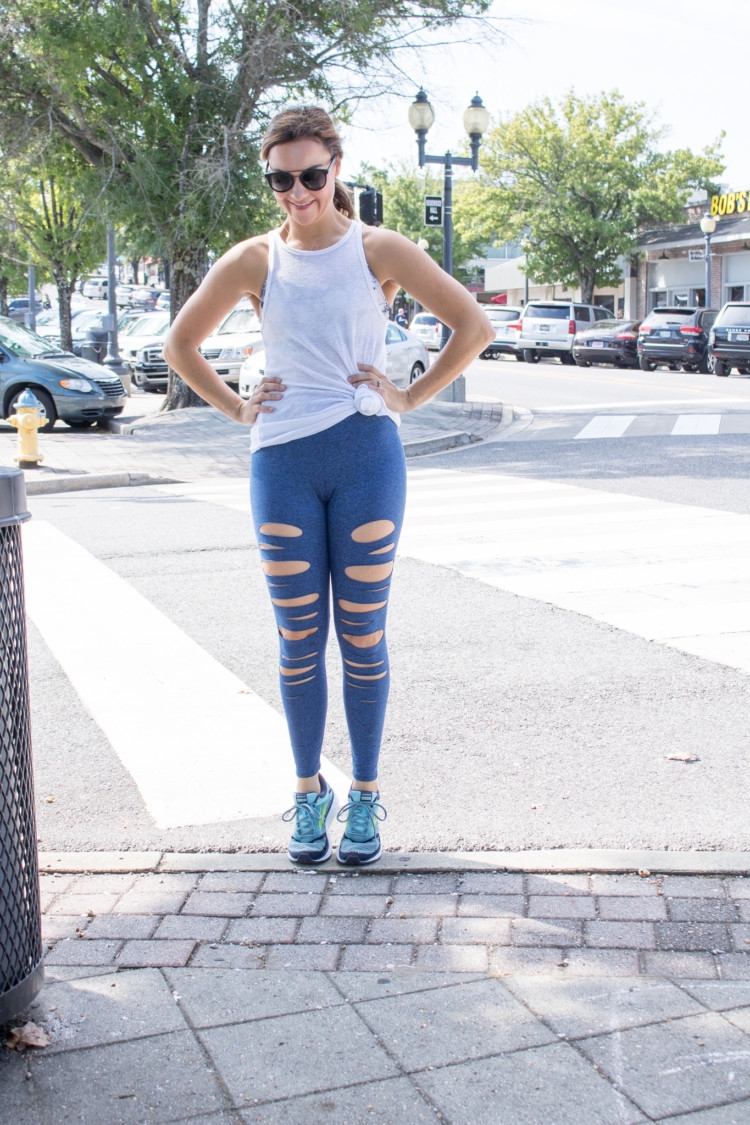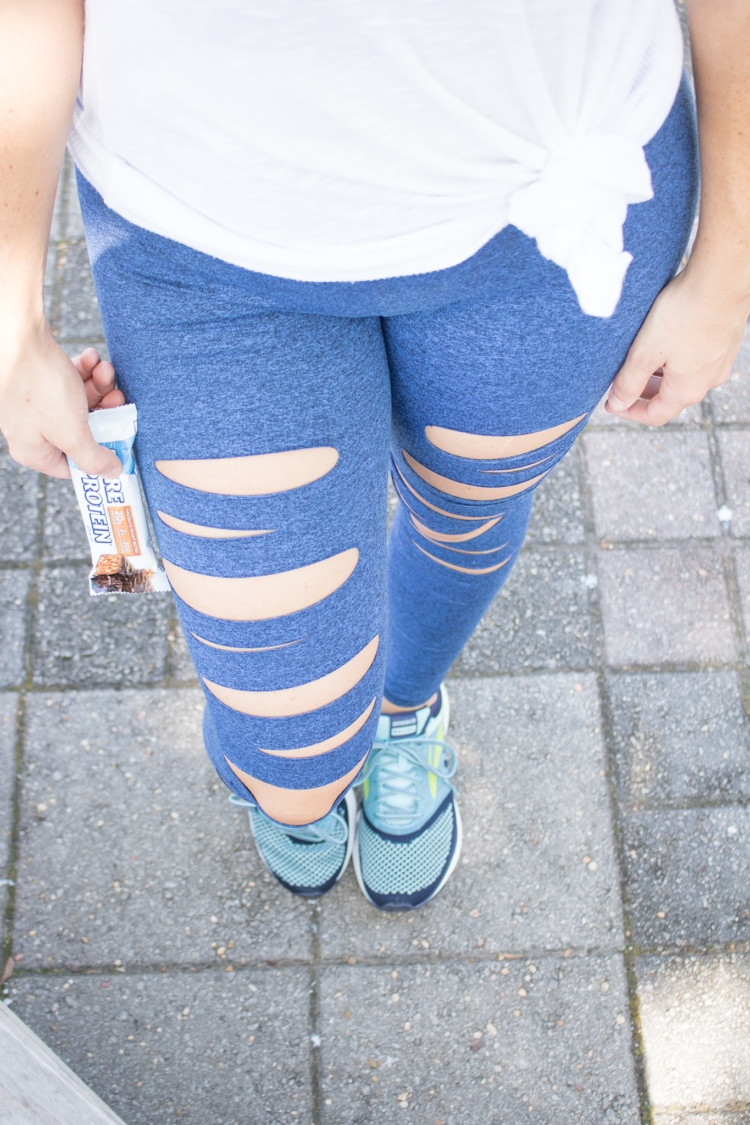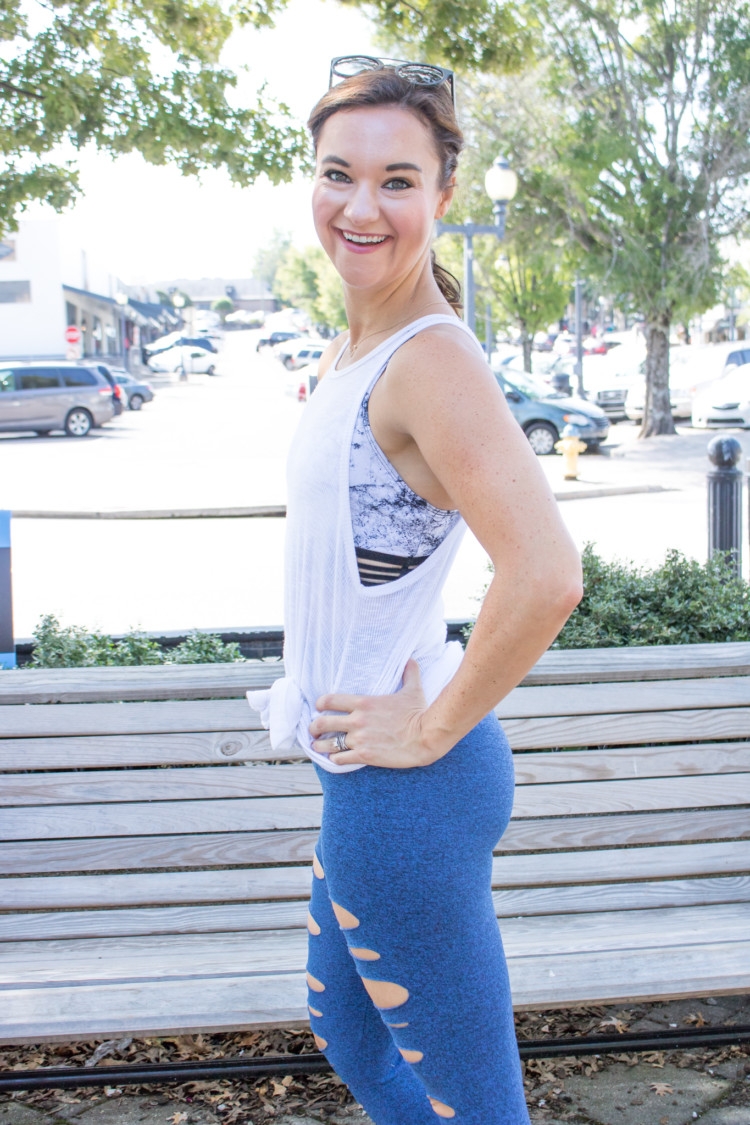 tank (similar) (shop this exact tank on Amazon) // sports bra // leggings // sunglasses // sneakers (similar)
This is a sponsored post written by me on behalf of Pure Protein. All opinions are my own. I adore my Onzie clothes which the provided to me and you'll be seeing me in them all the time! 
Photos: Lindsay Gowland Photography
As we transition into a new season, it's time to "fall" back into our routines, whether it be settling into a new school year, going back to work after vacation, or gearing up for the holiday season. While this season is full of exciting transitions and new beginnings, it's no secret that it can also be hectic and stressful.
I was just talking with Eric about how after eating tons of our Lightened Up BBQ Chicken Dip, pizza, and other things this weekend while hosting company, I feel pretty heavy and just a little blah. Add that onto my travel for New York Fashion Week, Mexico and a girls' beach trip, and you can see how my eating hasn't been quite on par with what I normally do.
I wanted to show you guys my go-to workout moves that I do without any equipment to get me back into fighting form. I've had a few of you reach out to me recently on Instagram and ask for quick and easy ways I get in workouts after I showed how I did a Youtube workout. My hope is that this will help you get back into the swing of things too!
No Equipment Workout for the Busy Mom: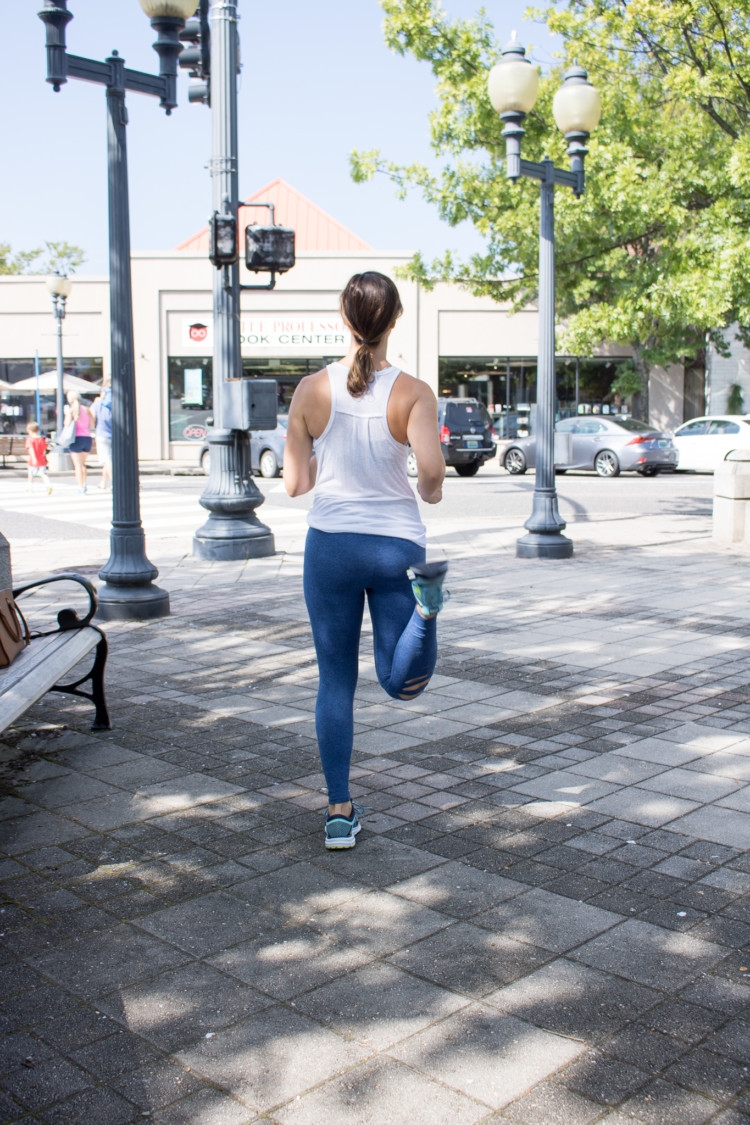 Butt Kickers: Run down and back while trying to kick your heels up as high as you can to kick yourself in the booty. If you need a lower impact option, you can always do walking lunges.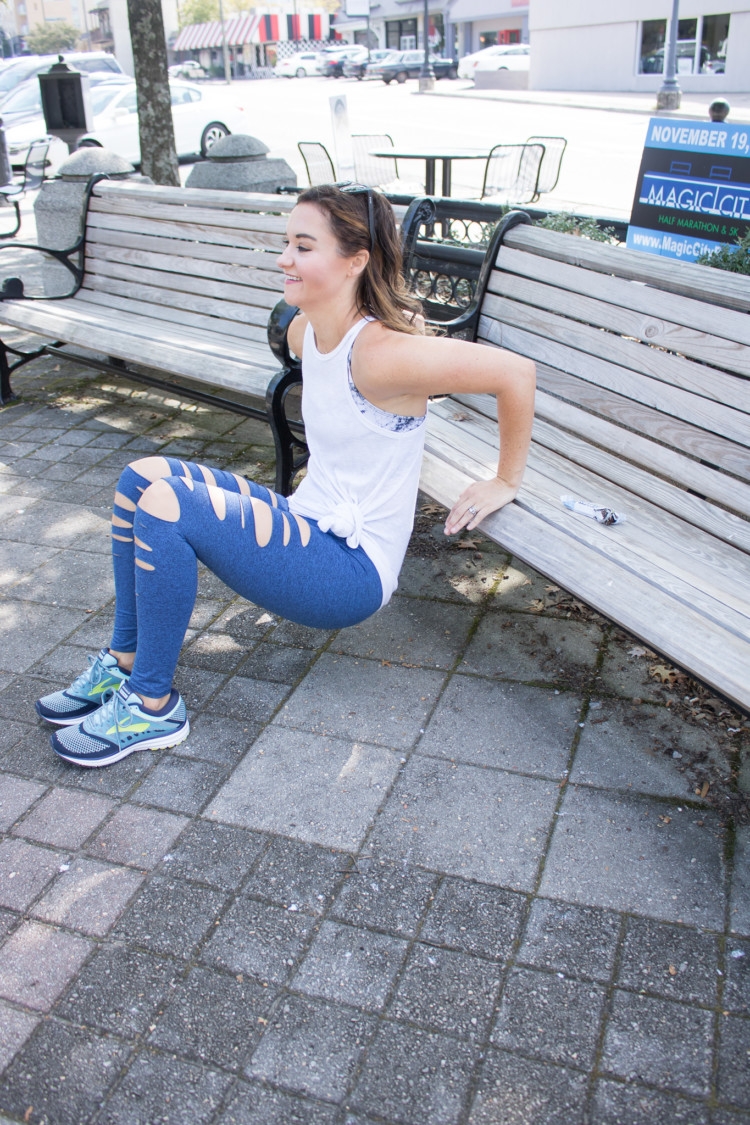 Tricep Dips: You can do these anywhere! On the ground, using a park bench, a bed frame, couch…you name it!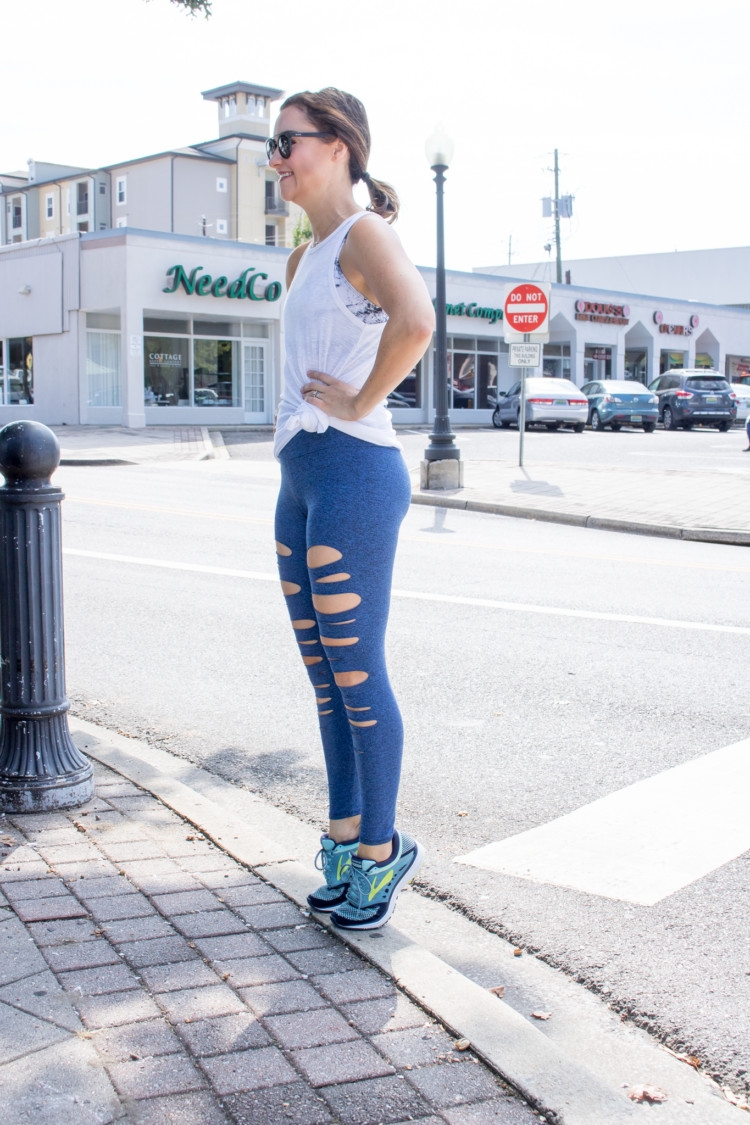 Calf Raises: These are one of my favorites! I like to do calf raises parallel, turned out, and pigeon toed. I love to use a curb because you can get the full extension up and the full drop down below the curb as well to really tone and define your calf.
Planks: I love to do all versions of the plank I can because it is SO good for your core. Whether you do straight arm planks, forearm planks, or side arm planks they are all great options. A great option would be to do a plank in between each set of butt kickers, tricep dips, calf raises, and push ups.
Pushups: Start out on your toes and do as many as you can. Once you are so fatigued you can no longer keep proper form (even if you just do 1), drop down to your knees. It's best to do pushups by a mirror in the beginning so you can see and check your form.
Try doing 3 sets of 10 to start and build your way up.
The great thing about this workout is you can knock it out in 15-20 minutes and feel good about getting it done!
Lots of you have asked me about fuel for your workout recently so this is definitely a great option!
If you haven't had a chance to try out Pure Protein yet, now is your chance because I have a coupon for you here! Use code PPSAVE17 for $1 off.
Each delicious bar contains 19 to 21 grams of protein with 6 grams or less of sugar – providing on-the-go, quality protein to help support lean muscle and an active lifestyle. Flavors include Chocolate Salted Caramel, Dark Chocolate Coconut, Chocolate Peanut Butter, Chewy Chocolate Chip, Chocolate Deluxe and Chocolate Peanut Caramel.
Keep on track and maintain an active lifestyle while getting back into the swing of things with delicious Pure Protein®bars. They are a perfect on-the-go option to help power you through your busy day and your workout.
What are your go-to get it done no equipment workout moves for anywhere?

Heather Brown helps busy mamas of young littles who are caught in the hustle to find encouragement in their journey to true health, from the inside out, starting with the heart. Read her journey of learning to live a life well-loved
HERE!