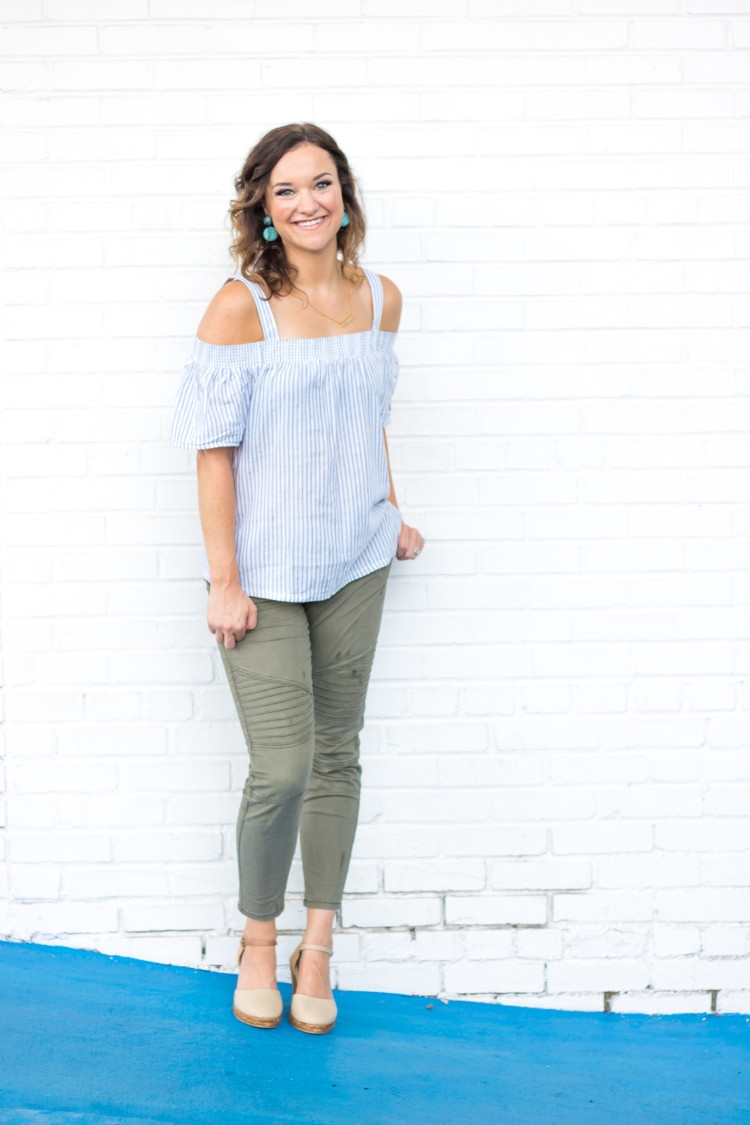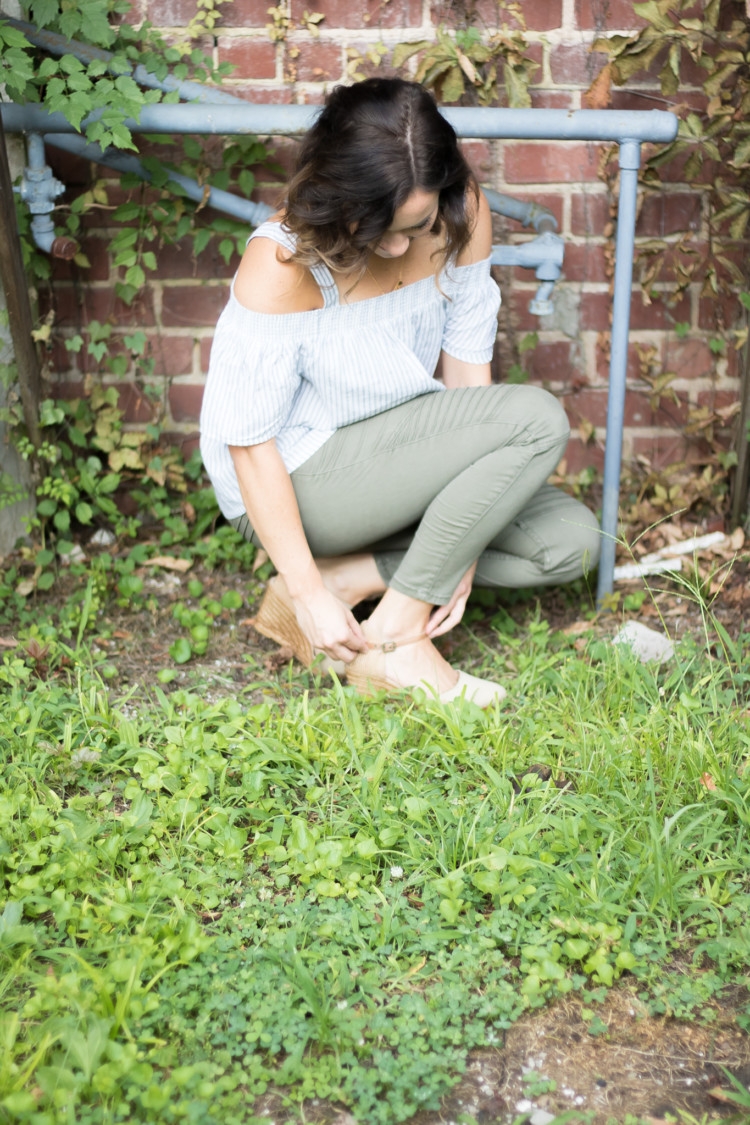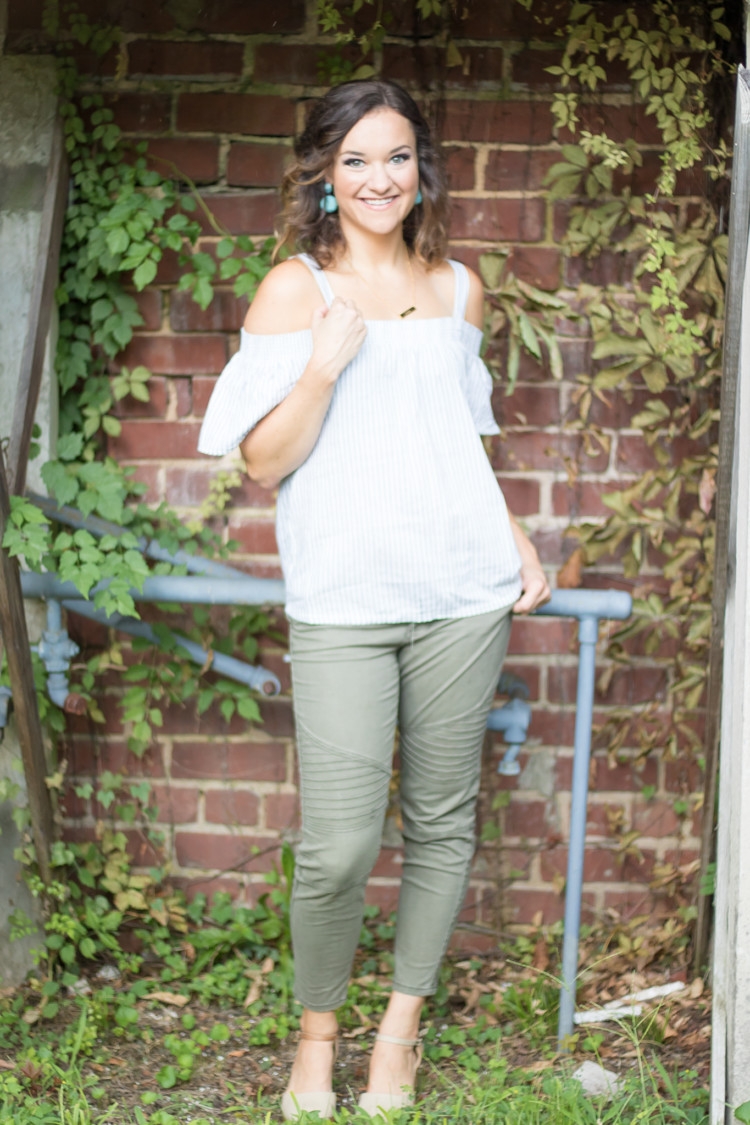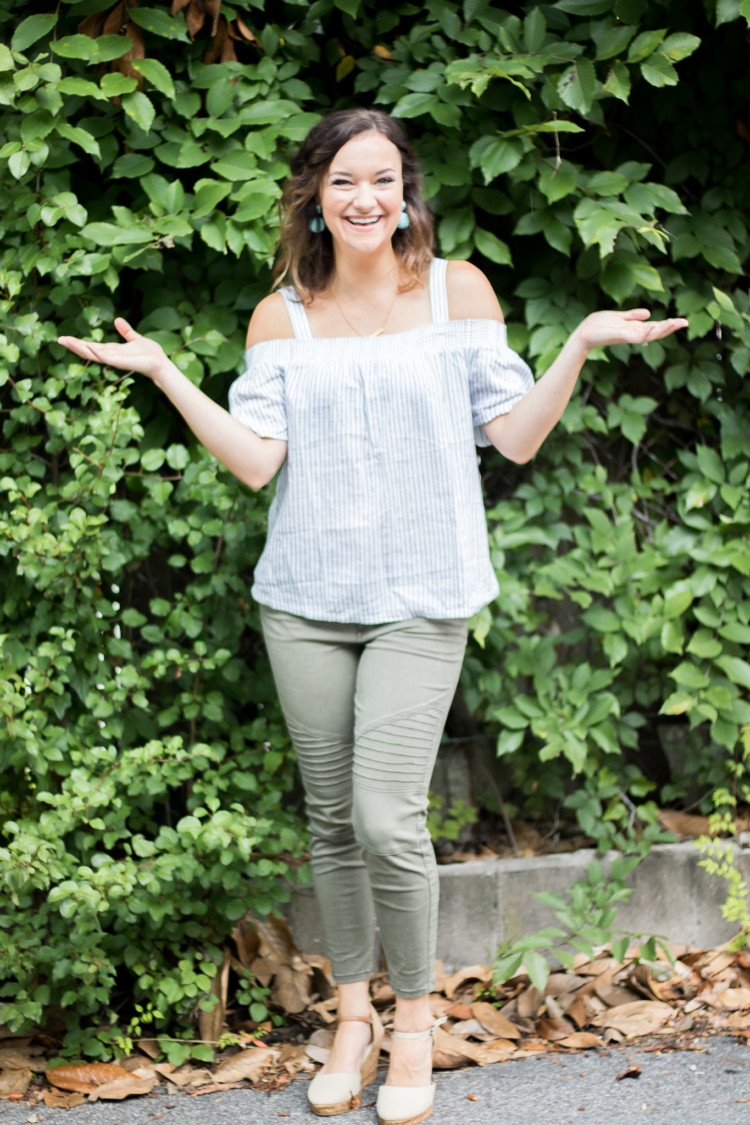 Shirt  Similar  Another Option // Pants – Similar // Shoes // Necklace
Photos: Lindsay Gowland Photography
You guys have really liked the easy take-away mom style tips from the past few fashion posts, so I'm going to keep those coming! In case you missed my other simple summer to fall fashion tips, you can see those in this post from a few weeks ago! I'm in Nashville today for the Tone It Up City Tour with special guest Jillian Michaels. As funny as it may sound to some of you, I'm so excited to get my booty kicked today, ha!
It's been fun to get away for a quick 2 day, 1 night getaway to visit one of my best friends from Samford and to meet some new blogging friends. This work trip has been a good mix of getting to relax and enjoy leisurely lunches with girlfriends and bloggers and then also getting to network, go to events, and get some work done in cute coffee shops and juice bars.
I noticed that it's still HOT in Nashville just like Birmingham so today's fall fashion look is a good transitional look from summer to the fall. I'm still getting good wear out of the off the shoulder trend but covering up my toes and legs in case it gets a little cooler at night.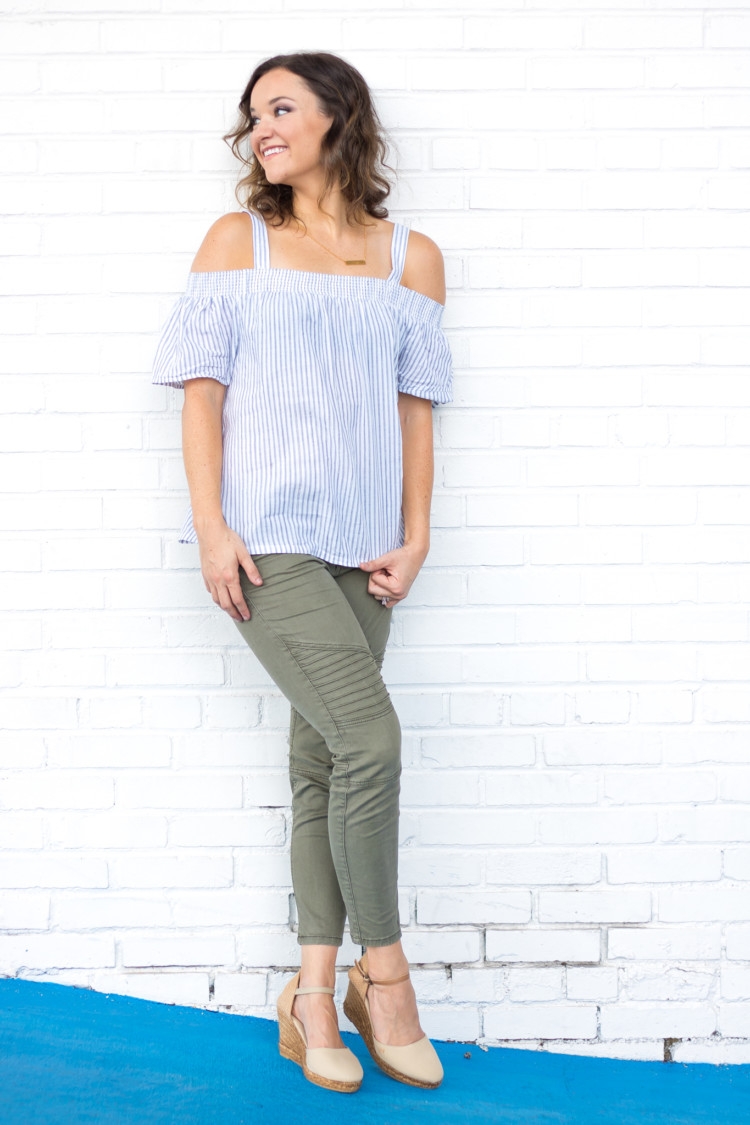 Shop the mom fashion SHOES
Today's mom style tip of the day is to use TEXTURE in your outfits to add interest. I loved these green moto pants because they have the moto detail which makes it have that little extra. Another fun texture you'll see added into this outfit? The ratan on my wedges…that are from AMAZON! 😉
Another way you can incorporate fun textures is by wearing fringe earrings, ruggles that give a little flounce and wave in a different texture, etc. Don't be afraid to play around with texture for interest in any pieces of clothing or accessories!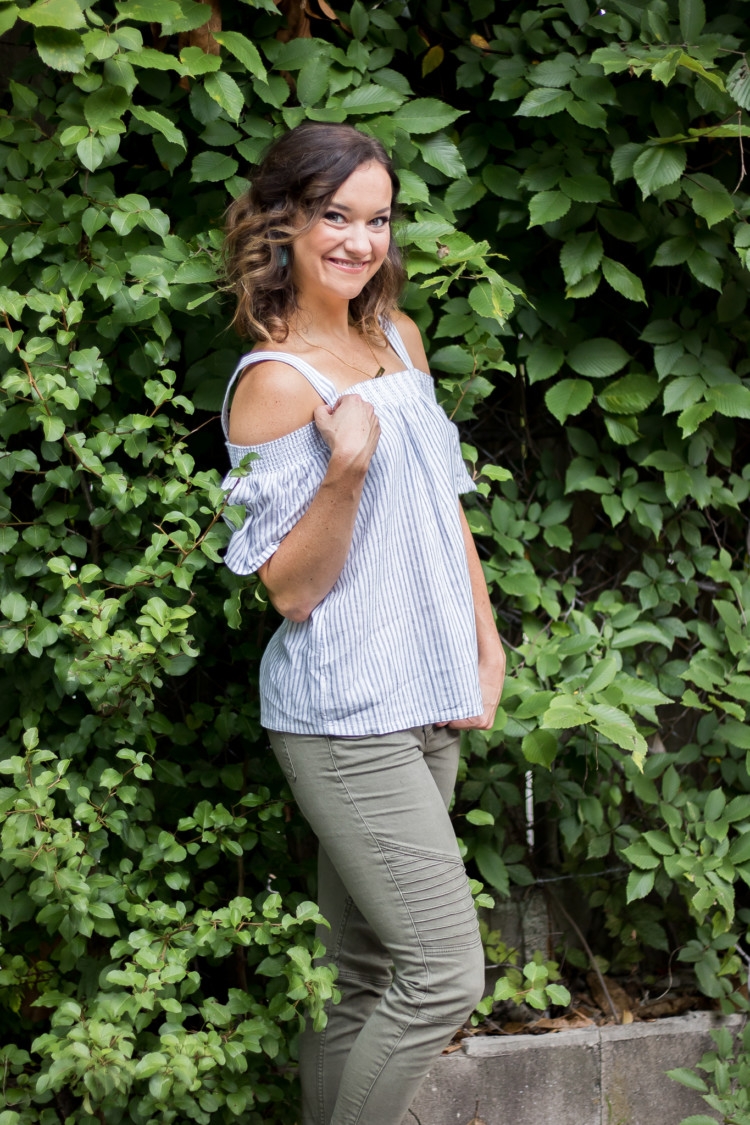 This post is part of the Moms Do Fall Fashion series, so make sure you pop on over to my friends' blog to see how other mom's are rocking their fall fashion this season and enter to win an awesome giveaway!
Shop the summer to fall mom fashion post: