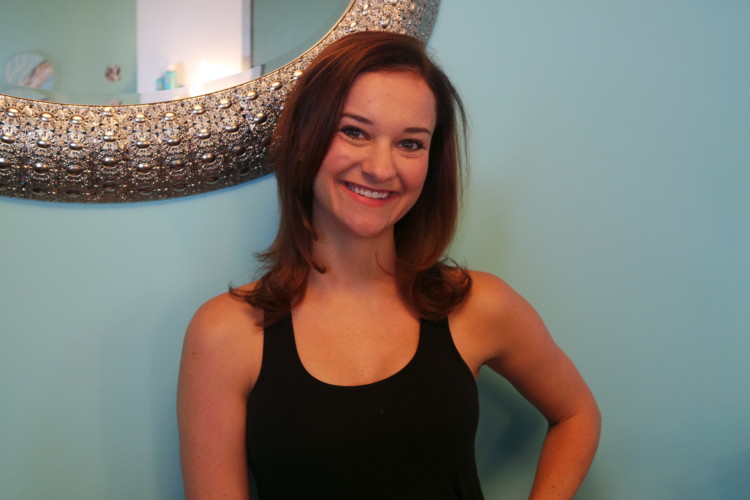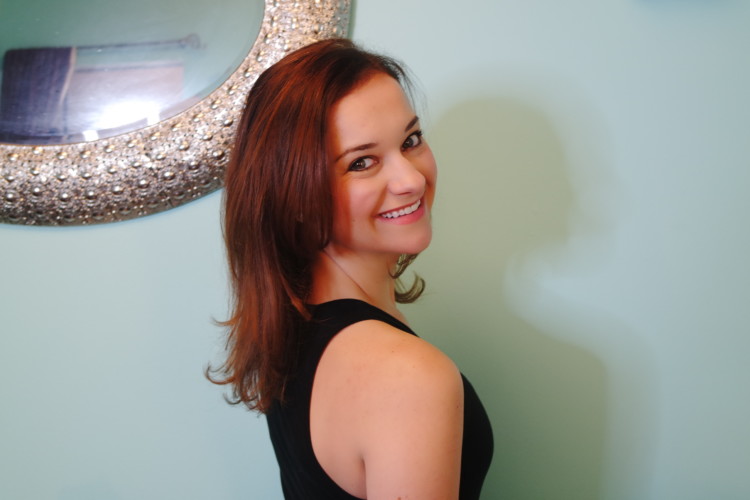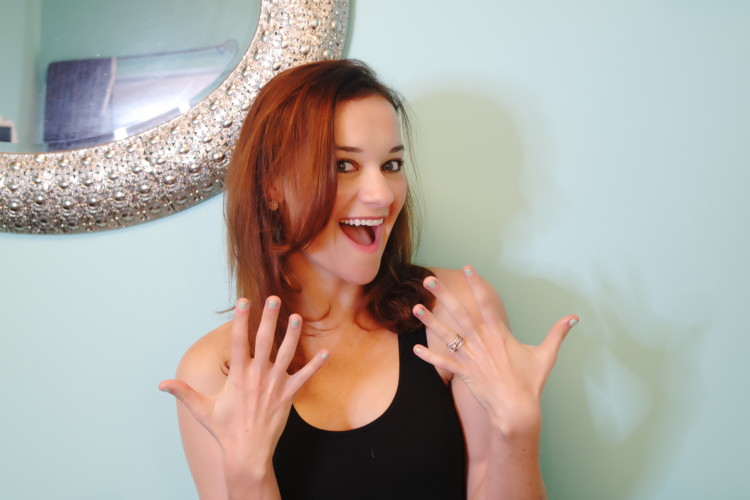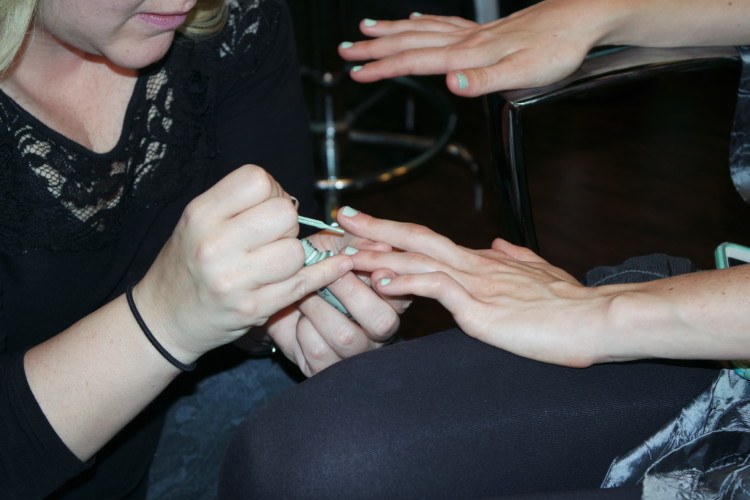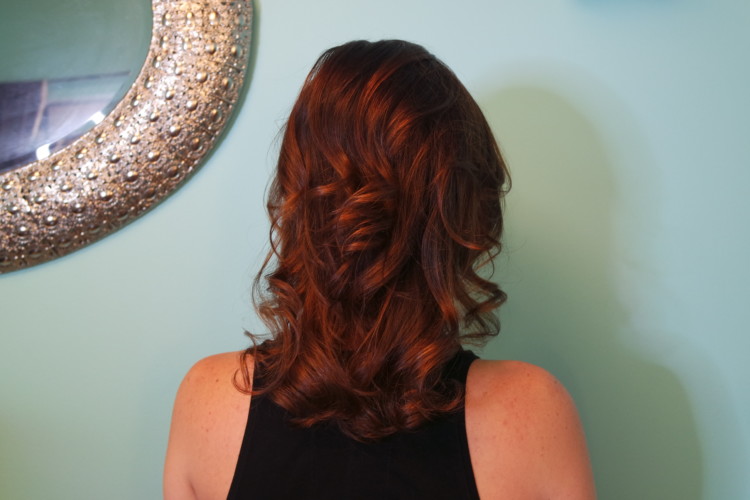 I was really excited for my first post-baby day of pampering including a cut, color,waxing and getting my nails done! My hair was getting to the point that it had no shape or style, grays were peeking out (I've had them since high school), and my nails…I'd rather not talk about it. It was time for a new mom makeover! My beloved hair dresser is no longer doing hair, so I went on a hunt to find someone new.
I was really excited to learn that Christina, who did my hair at Salon Suites of Alabama, has a mom with curly, fine hair like mine so she knew how to tame my difficult to manage hair. She also recently had a little boy and could understand all the hormonal changes my hair was going through.
When I first walked in, I was greeted by sweet Megan, their administrative assistant who whisked me in and introduced me to Christina. Christina's space had cheerful teal walls and she talked with me about Leyton, reviewed the photos I'd sent her of a color I liked and walked through what we'd do that day.
As Christina started working on my hair, she explained to me how she likes to use organic products as much as possible for waxing and color. She used Neuma shampoo and conditioner  and a product that as soon as she used it on me…I immediately had to buy. It's called Crack…A Habit Forming Hair Addiction. It helps minimize frizz and makes your hair super soft. First she colored my hair and then cut it afterwards with a new more shapely cut that still allows me to pull it back while exercising or running after Leyton.
The color Christina used on me is
All Nutrient
. She also used
Moroccan oil
and
Alterna Bamboo 2n1 Volume
. As I mentioned, Christina focuses primarily on organic products to care and treat the hair without causing harm or damage even when coloring. I am excited she lightened it up some with the balayage technique. She didn't go as light as she wanted to in the beginning since she knew I was headed to the beach soon. We all know the sun will lighten it up a lot on top of what she did.
While my hair was processing, Jessica, who did my nails came in and worked her magic! I chose a CND VINYLUX polish which is a hybrid between regular polish and the CND gel. You can read more about it and Jessica who did my nails here. I've had it on my nails now for 13 days and it still hasn't chipped! My nails are growing out but I think that's really impressive, especially for someone running around chasing a baby. I was SO glad to get my nails, hair and waxing done all in one place in an afternoon. Such a great option for multi-tasking moms!
You can learn more about Salon Suites Alabama on their website and book Christina or Jessica as needed. You can reach Christina for waxing or hair services at 205-563-0040 and find her at the Salon Suites located at the Colonade off of Hwy 280.
Have you done your own version of a mom makeover? Do you do a different, lighter color for spring? I'm excited to see how my hair color continues to transform and am thrilled to have my new crack! 😉 You can see more behind the scenes photos and read more about my day of pampering on the Salon Suites blog today!
Heather Brown helps busy mamas of young littles who are caught in the hustle to find encouragement in their journey to true health, from the inside out, starting with the heart. Read her journey of learning to live a life well-loved
HERE!