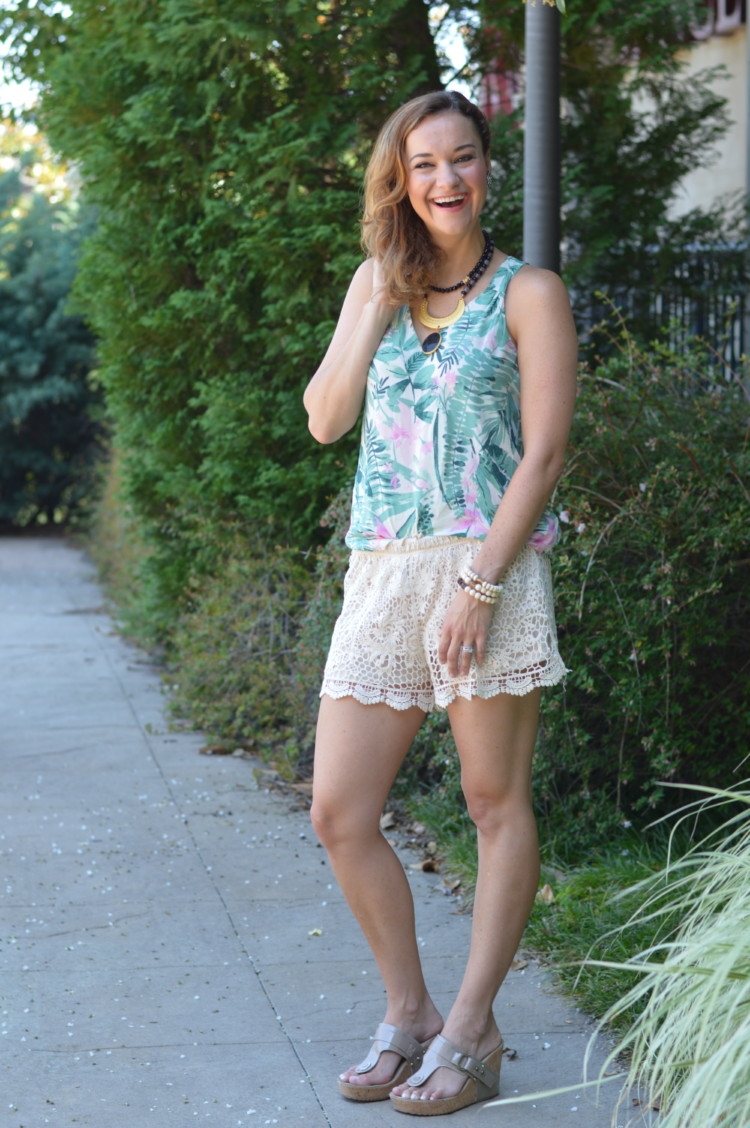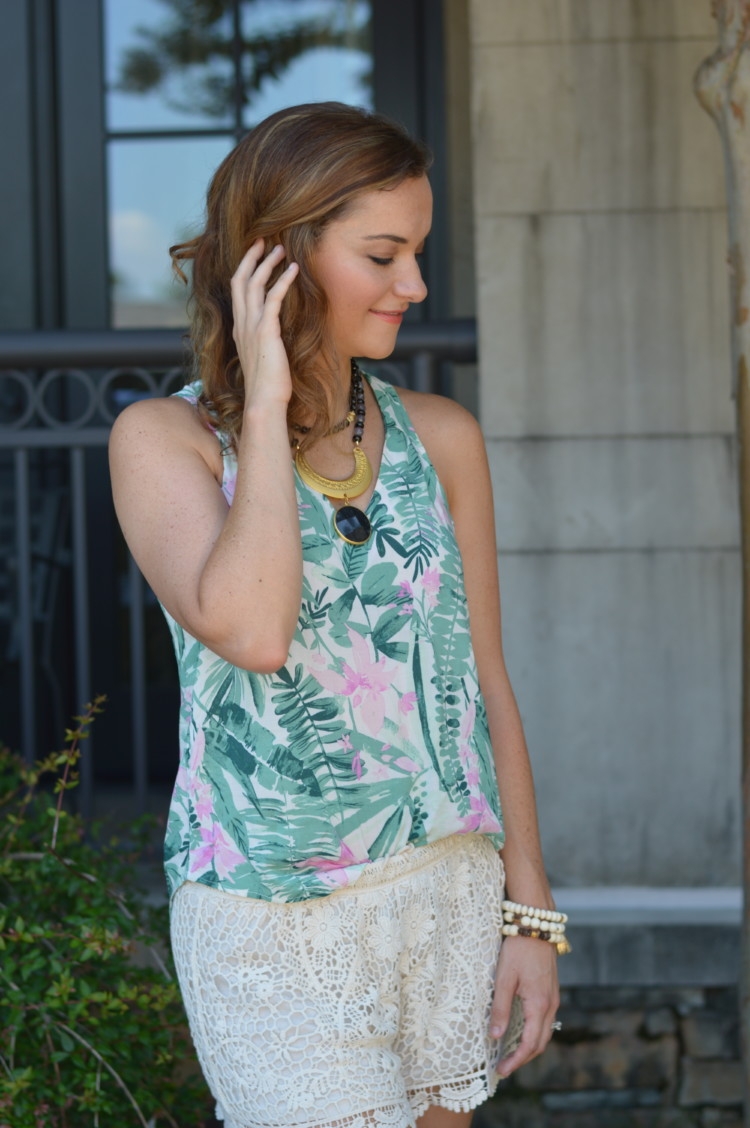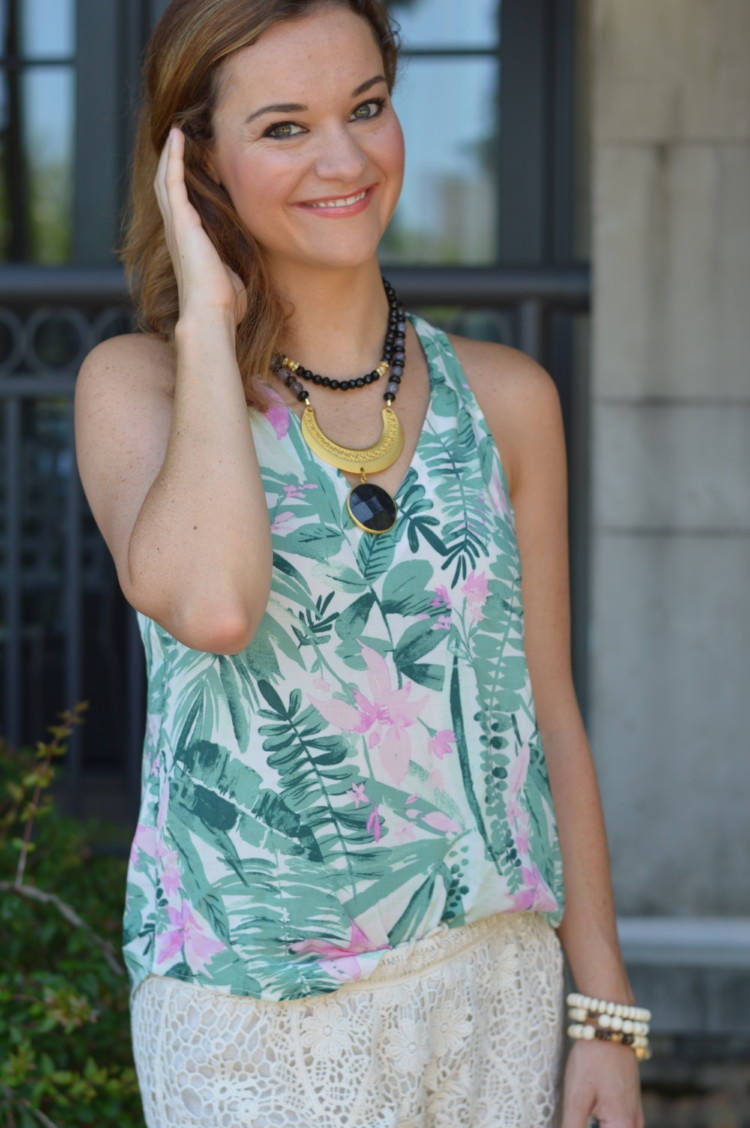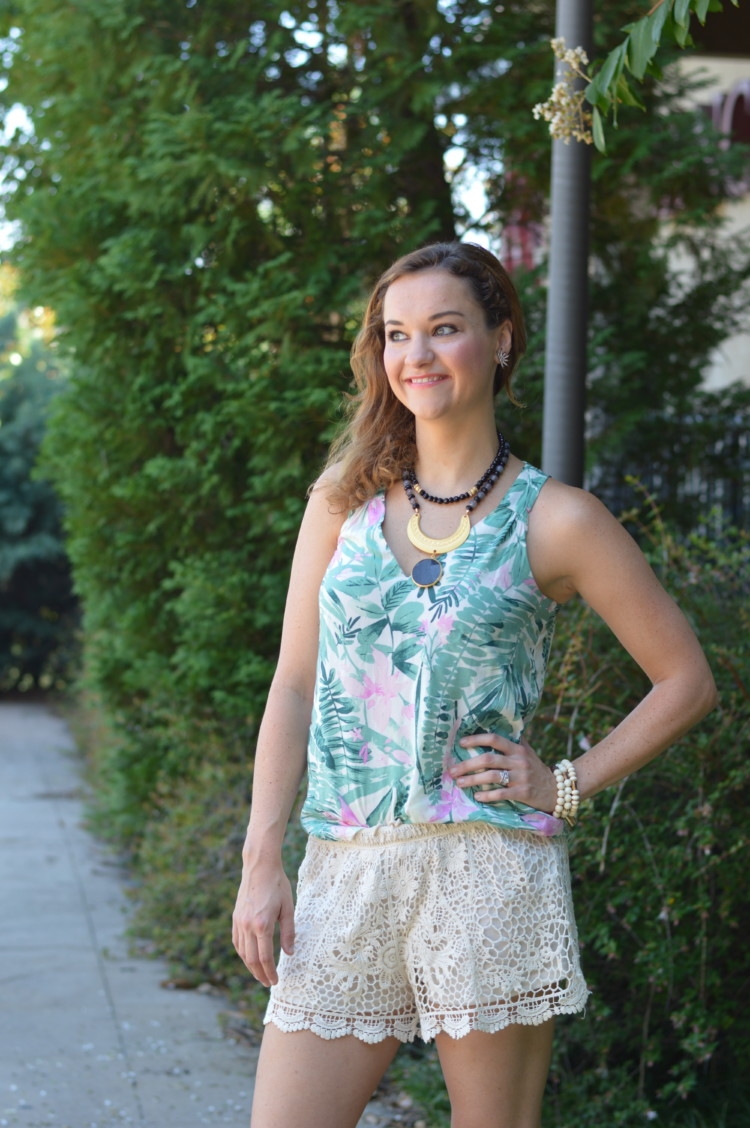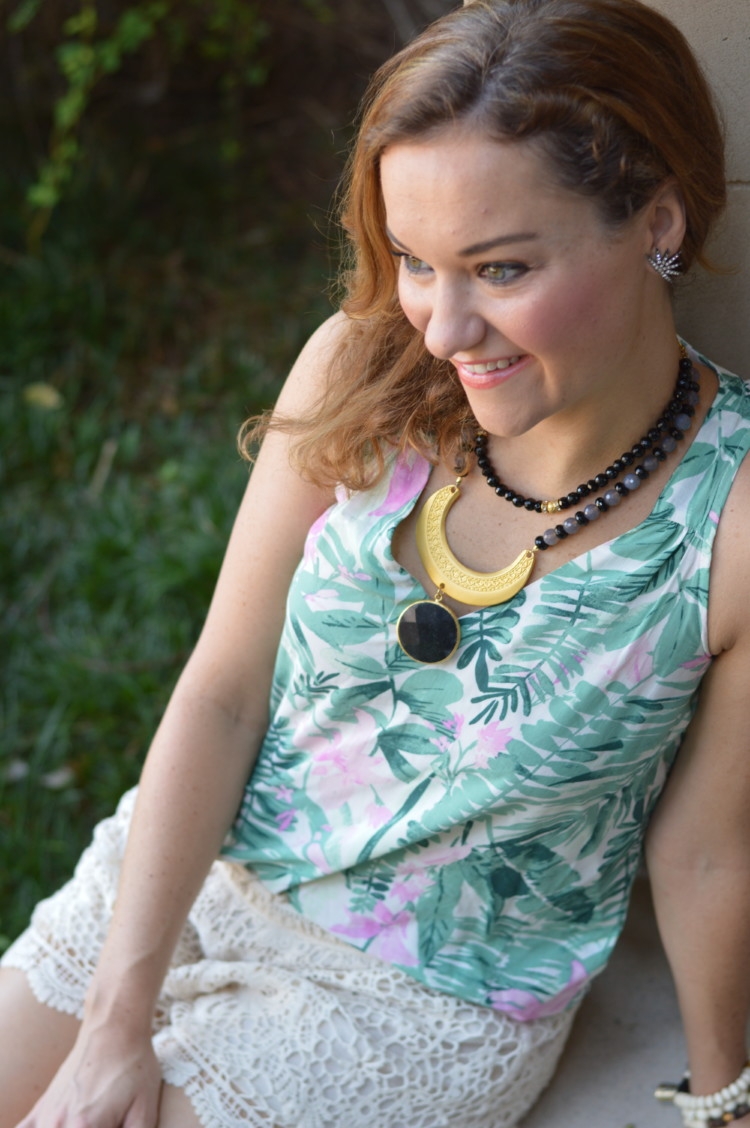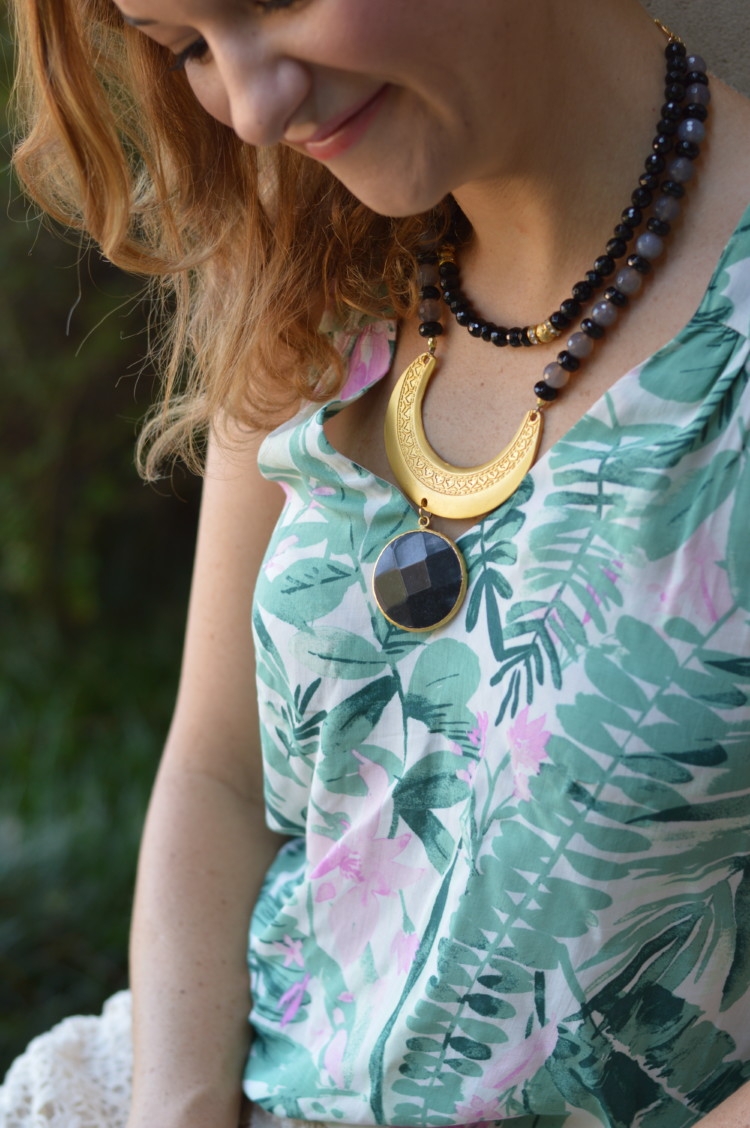 Summer is almost drawing to a close and the PSL's are back. However, if you live in the south, it may very well still be about 90 degrees outside. That's the case here in Birmingham, AL at least! I LOVE the summer months, going to the pool, getting to come home from work and still have hours of sun light, trips to the lake and the beach, and having everyone be outside and socializing in the neighborhood. So, I must say I'm ok with having the summer linger a little longer here. I'm still wearing shorts, short sleeves, and haven't even thought about breaking out a jacket or boots yet, for fear of sweating to death.
Since that's the case, I'm showing you one of my last summery looks of the season that I'm wearing when I want to look put together but still have the ability to chase after little man for today's Littles Style. I'm not going to lie, I'd probably have to lose the necklace if he wanted to be held a lot and the wedges if I was chasing after him too much, but the basics are there–just substitute for some dressier flip flops and a smaller necklace and you are good to go!
I've linked up my outfit below, but I also wanted to give you a quick tip that NOW is the time to buy your wardrobe for next summer. Almost every store you walk into right now has their summer clothes marked down on deep discounts. Don't miss out on the opportunity to snap up next summer's favorite pieces now while you can get it for a large discount! (This post contains affiliate links.)
H&M is having a HUGE sale right now and I love that sweater on their home page!
Old Navy is having a 50% off baby sale–linked below in my outfit–as well as 30-50% off other items.
Revolve  has all the most fabulous summery off the shoulder dresses on sale!
Anthropologie has a huge sale selection right now including all the floral and cross patterns I'm swooning over.
Get 40% off Banana Republic, Old Navy, & Gap are having 40% off even their fall stuff with code COZY + Free 2 day shipping with some orders!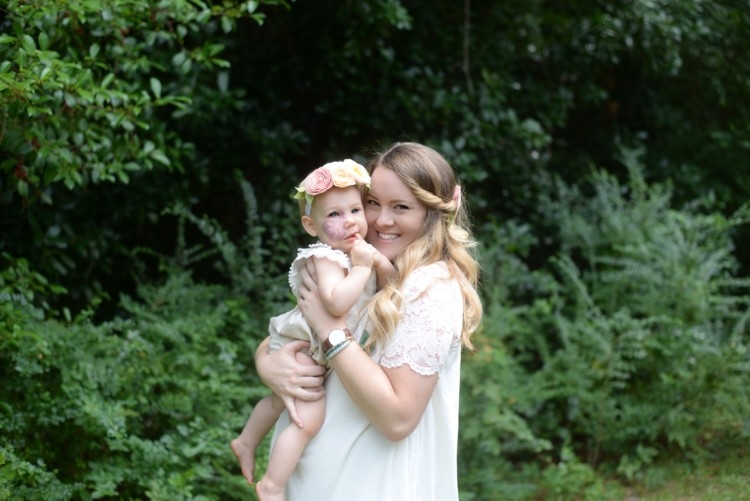 I'm so excited to welcome Katie from Twelve & Six Blog  to help me host Littles Style this month. Katie's refreshing sense of normalcy makes me love her more on the daily on her social media. She lives in Atlanta and has two kids. Make sure you hop over to her blog to see her littles style today too! She's one of my good blogging buddies.
Shop the Look:
Shorts: Boutique (Similar) // Jewelry: Sprouts (Support local!) // Tank: Old Navy (Sold out but they are having a HUGE sale you'll probably want to check out. In other news, Old Navy's new buyer a while back has really turned their clothes around. If you haven't looked in a while, give it another shot!)
What summer trend are you still rocking and sad to see go? Are there any sales I'm missing? Comment below to let me know, please!