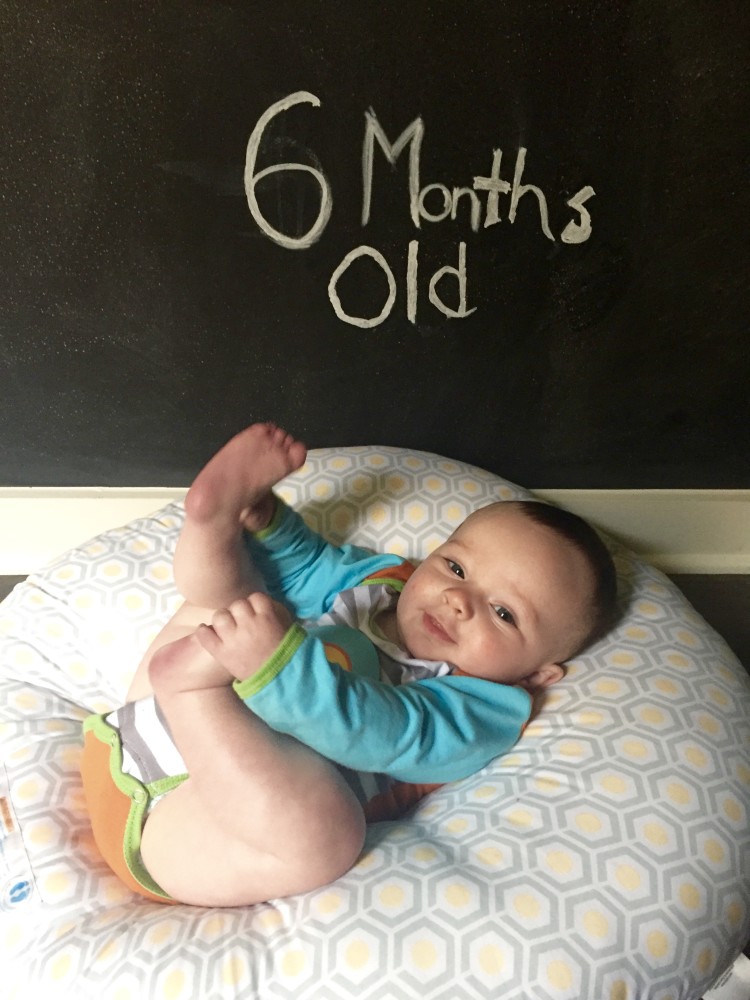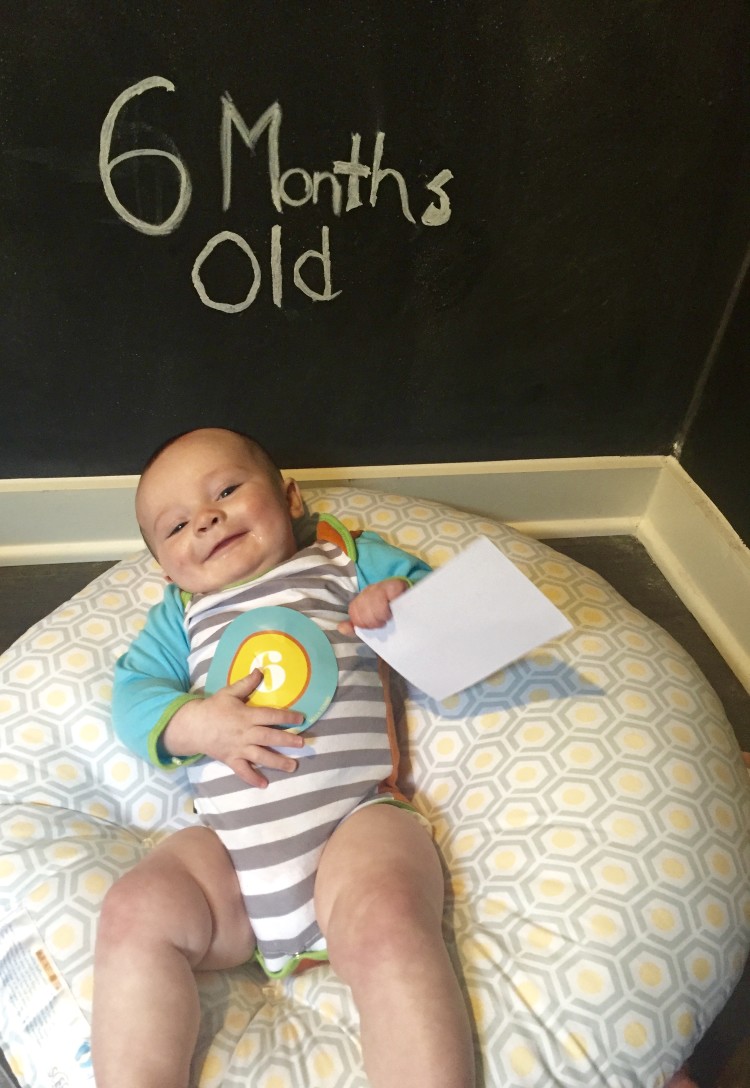 Dear Leyton,
Happy half birthday, buddy! 6 Months Old is a pretty big deal. Your new normal is hitting lots of new milestones each month. It's wild to watch how much you change from month to month. My current favorite thing you do is giggle fits when I make crazy kissing sounds and faces on your neck and jaw. You get quite tickled!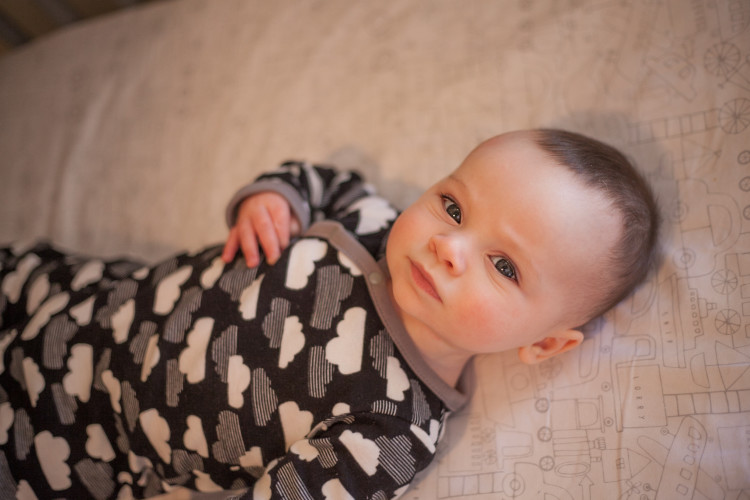 We left you for the first time to go to Arizona for Daddy's work conference and extended it into a small vacation so we were gone for 4 days! Your Momma Mackey and Grandaddy kept you for two days and Aunt Holly and Uncle Andrew kept you for the next two days. Everything went great until we were on the plane ride home to Birmingham…then a 6 month old baby was 1 aisle up from us and the second that baby cracked a grin, tears started welling up in my eyes. I couldn't wait to get back to you!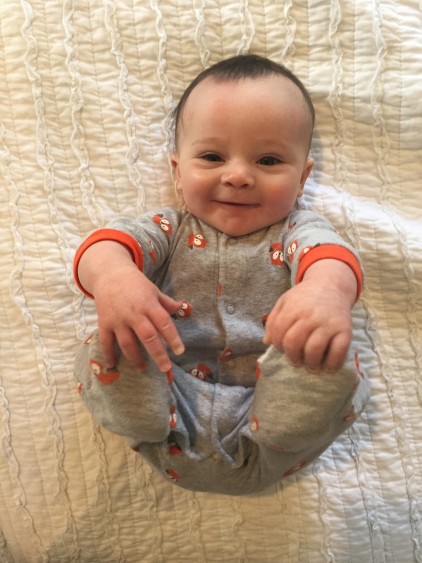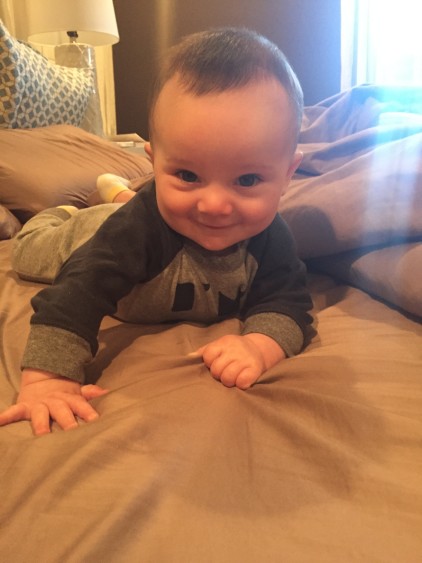 This month you learned to flip from your back to your tummy for the first time in the middle of the night in your sleep! Ever since 6 weeks you have slept through the night up until this month. For about 3-4 nights, you would flip over onto your tummy and immediately start crying bewildered by this new position. The longest you cried was 50 minutes, but you finally went back to sleep. Fingers crossed you are now happier and able to sleep through the night again once you flip. Many times, you'll wake up during the night or early morning hours and coo and suck your thumb but not cry to be let up. It's unbelievable how content of a baby you are!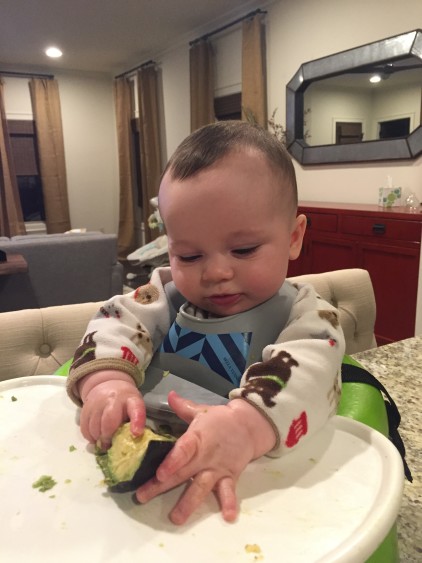 You are starting to sit with us in your Bumbo each night on our kitchen island to eat dinner. I'll dedicate a whole post to what we are starting with you…Baby Led Weaning!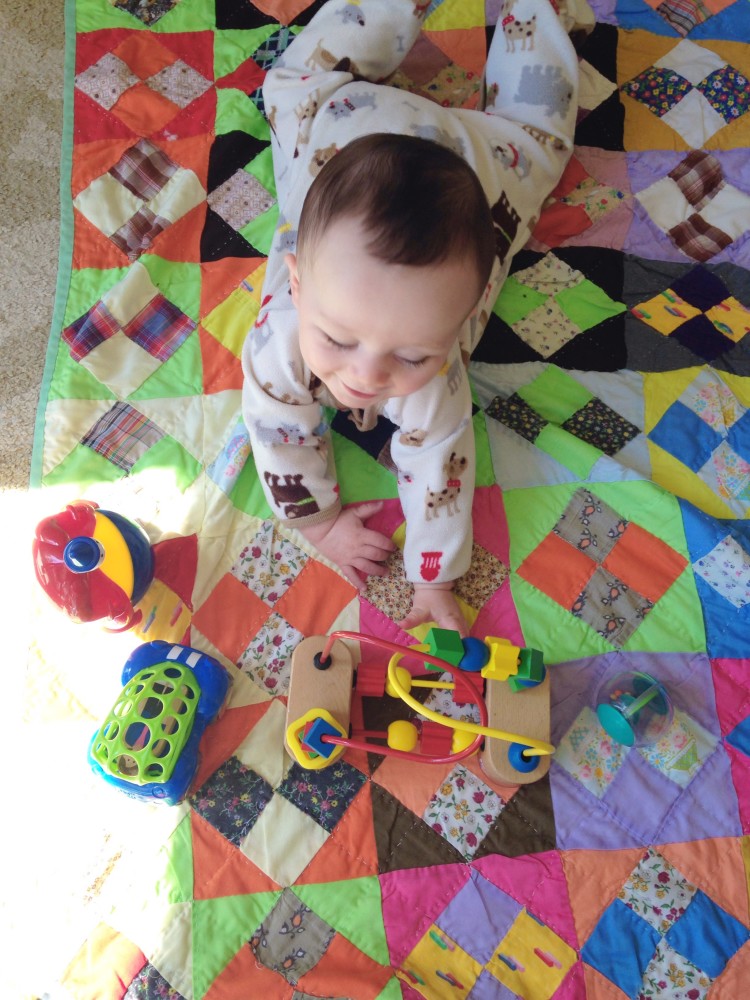 Here's your 6 Months Old Milestones:
Sleep: You are sleeping through the night except for the few exceptions named above.  In bed around 8-8:30. You typically get up around 9-10 am unless we wake you up earlier for mom to go to work. Sometimes you coo and are awake around 7 but just hang out in your crib playing with your feet or sucking your thumb till you fall back asleep.
Eating: You eat every 3-3.5 hours during the day and are still breastfeeding. You take about 6 oz at each feeding and 8 oz at bed time. We loosely follow Moms on Call and hope to start a sippy cup soon. You eat real food at dinner time each night. "Eat" is a loose term for explore.
Bath Time: Still LOVE it, but now you are too busy staring at the baby in the mirror to stare at us while we bathe you.
You roll from both sides but don't typically roll over to your stomach unless you are in the crib during the night. You also are starting to be able to pivot so you end up with your head down when it was originally up. You can also push up really high on your hands so both elbows are off the ground. It's only a matter of time till you start crawling.
Loves: Sucking your thumb. You are still obsessed with your car seat toy. Now you enjoy watching yourself in our phones in videos and looking at pictures of yourself.  You still occasionally like looking at the fan or the wall decor above your changing table but are more into mirrors and playing peek a boo or I'm going to get you games.
Clothes: You are wearing 3-6 month clothes and wearing size 3 diapers.
Weight: If I had to guess, you probably weigh 16 lbs now? We'll find out at your 6 month check up in a couple of weeks.
I ADORE the photo that Casey Marie Family Photography took of Leyton in his little black and white cloud Skip Hop outfit! Make sure if you are local, you check her out. Sticker Onesie Set: Bella Tunno
Shop some of Leyton's Favorites below: