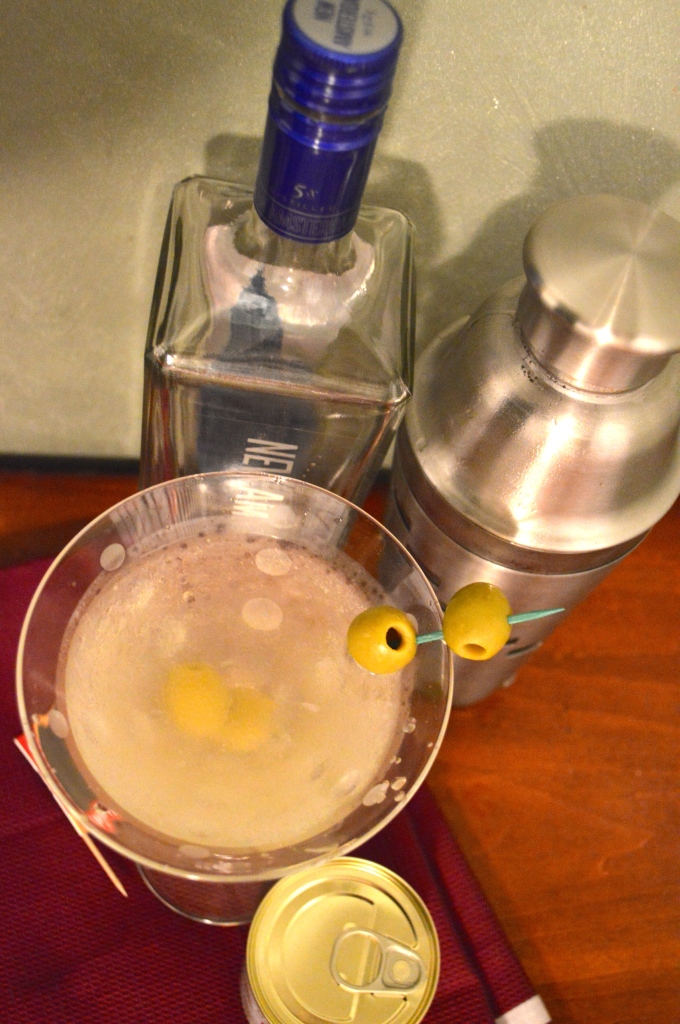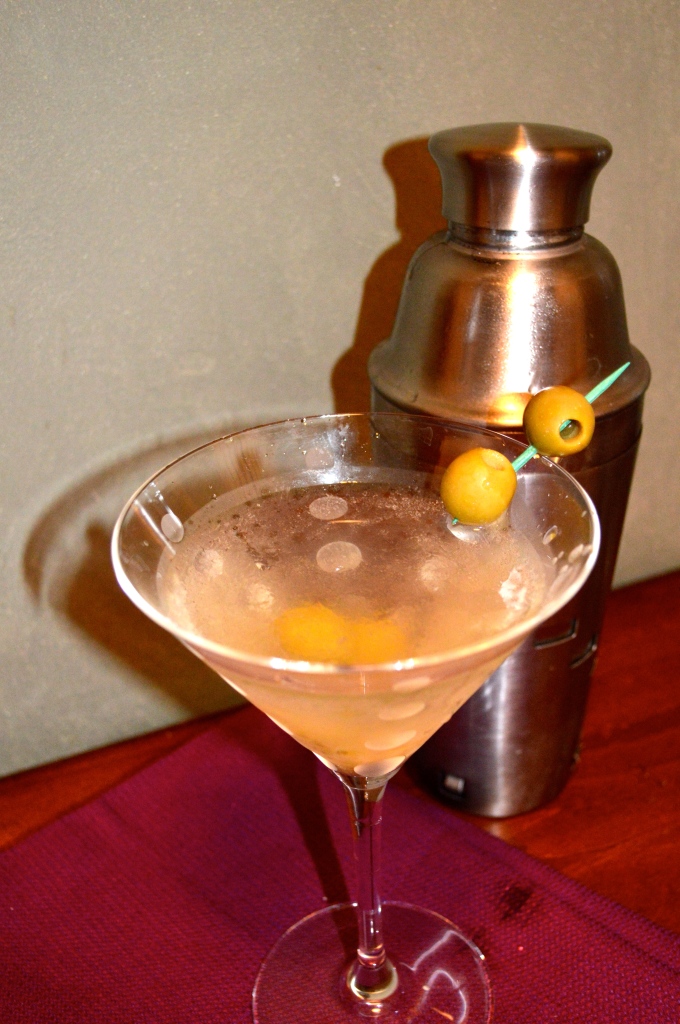 I have always loved olives! When I was a little girl, I would eat half of a package of black olives all by myself. I popped them like they were candy. As my tastes have matured, I've become a fan of the tangy green olive as well so I thought I'd share two of my favorite ways to enjoy this heart healthy treat.
Olives from Spain are a naturally sugar-free food and contain monounsaturated fats, which can improve cholesterol levels in the blood and reduce the risk of heart attack and stroke. One serving of Olives from Spain (7 large olives) provides 35 calories and 2.5 grams of monounsaturated, healthy fat. And in honor of heart health month, now's the time to indulge, friends!
In my opinion, the best way to serve olives is to keep it simple! Their unique flavor can stand alone to run the show and please your guests' palates. First up on our savory olive tour, is my favorite drink…a dirty martini! My husband makes them to perfection and in fact has a reputation amongst our friends for his infamous dirty martini "on skates." The way he prepares our martinis allows for little flecks of ice shavings on the surface which we later learned is coined "on skates" by bar tenders. I'm not going to lie to you, many times when I order a dirty martini at a restaurant now I am disappointed because the hubs has made it such an art form! Cheers to Eric for his mastery of my favorite drink.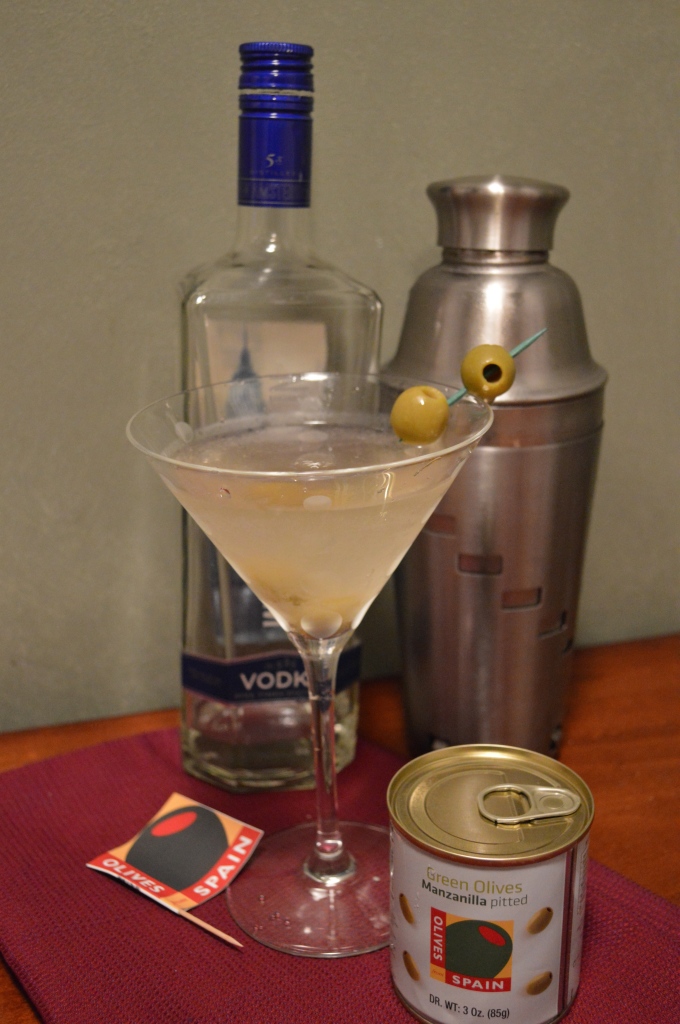 Sometimes the easiest drink recipes are the best. Made with quality ingredients, even the simplest drink can be made into something special. The real key to a great martini is in the shake (according to my expert).  It is important to use large ice cubes so they will break up and create the infamous ice shavings on top, otherwise known as being "on skates." Shake for longer than you would think, if necessary.
Dirty Martini
Ingredients
3 oz vodka
Dash of dry vermouth
1.5 oz olive juice
8-10 large Ice Cubes
Instructions
Place ice in martini shaker.
Measure out vodka, vermouth and olive juice and pour into shaker.
Shake vigorously for 45 seconds to 1 minute.
Strain martini into glass.
Garnish with olives from Spain and toothpick.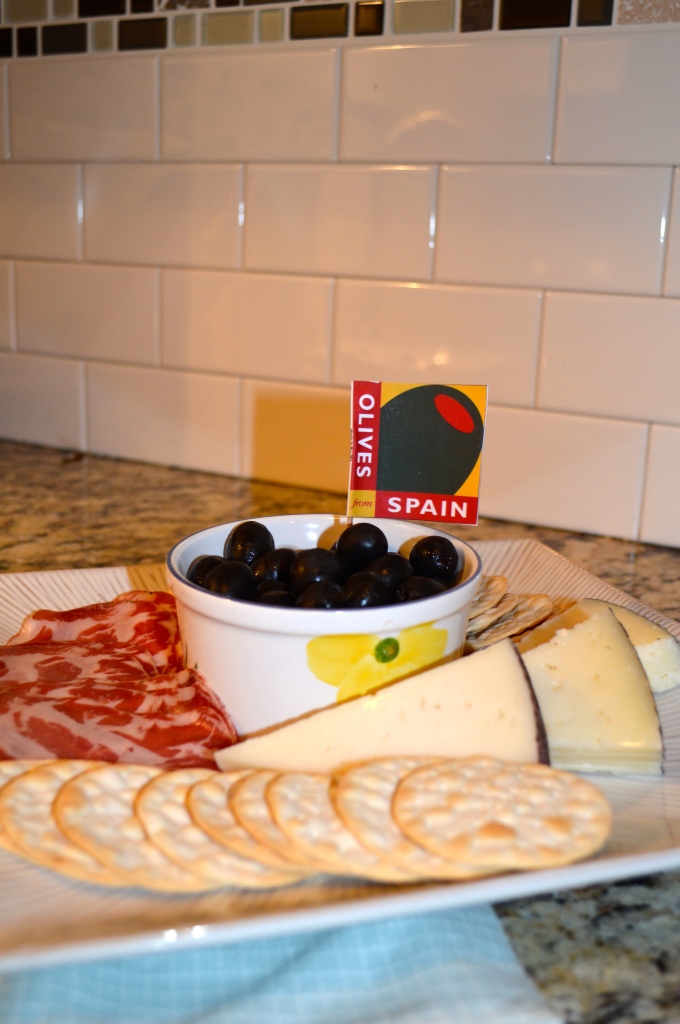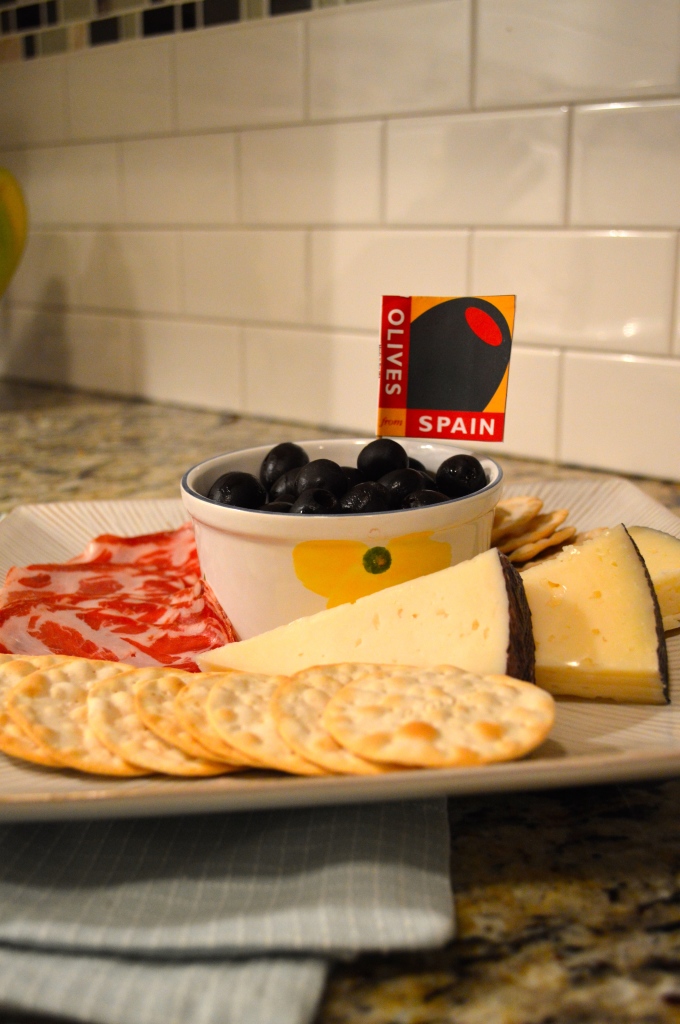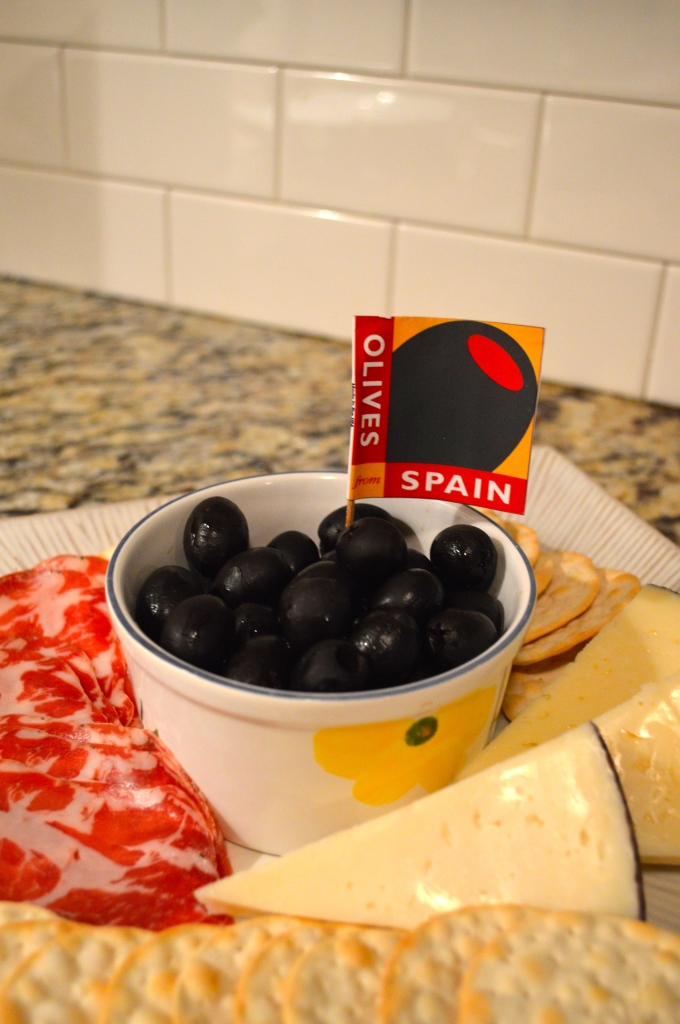 The second recipe keeps with the theme of simplicity is best. Spain is special to Eric and I since we were fortunate enough to travel there together and get engaged in Madrid! One thing we learned there is that simple, quality products can make for a better than expected snack or meal. These black olives from Spain make a great compliment to any sharp cheese, such as Manchego or Iberico. This can be an appetizer before dinner with friends or you can enjoy a special snack with a glass of wine with a loved one on your back patio. We also paired our black olives, and cheese plate with jamon iberico which goes well together.
Simply fill your platter with your favorite crackers, black olives, a sharp cheese, and jamon which is basically a cured ham. Enjoy it and let me know what you think! What's your favorite snack or drink that you or your spouse are famous for?
This month, Olives from Spain will head to Miami for the country's premiere food festival. If you are lucky enough to attend the renowned South Beach Wine and Food Festival, be sure to stop by the Olives from Spain station to sample some tasty bites. The event is expecting approximately 18,000 attendees.
*Please refer to the Olives from Spain Fact Sheet and the website for more information on types and usage ideas. The Fact Sheet can be downloaded via the link below. www.olivesfromspain.us
Compensation was provided by Olives from Spain via MomTrends. The opinions expressed herein are those of the author and are not indicative of the opinions of Olives from Spain or Momtrends.
Heather Brown helps busy mamas of young littles who are caught in the hustle to find encouragement in their journey to true health, from the inside out, starting with the heart. Read her journey of learning to live a life well-loved
HERE!