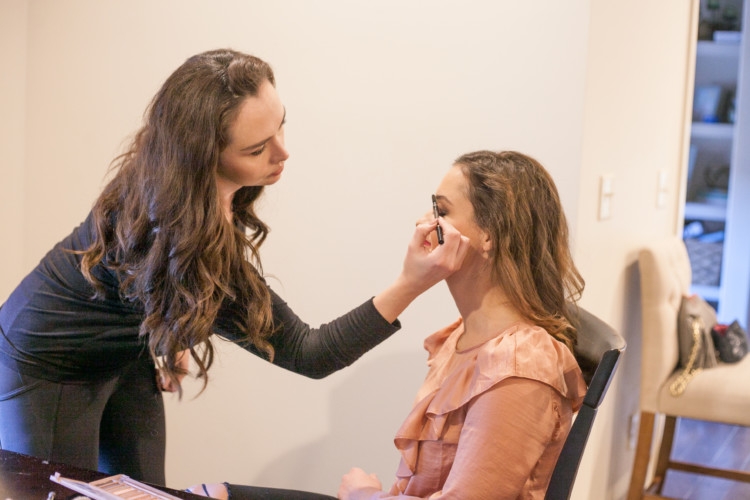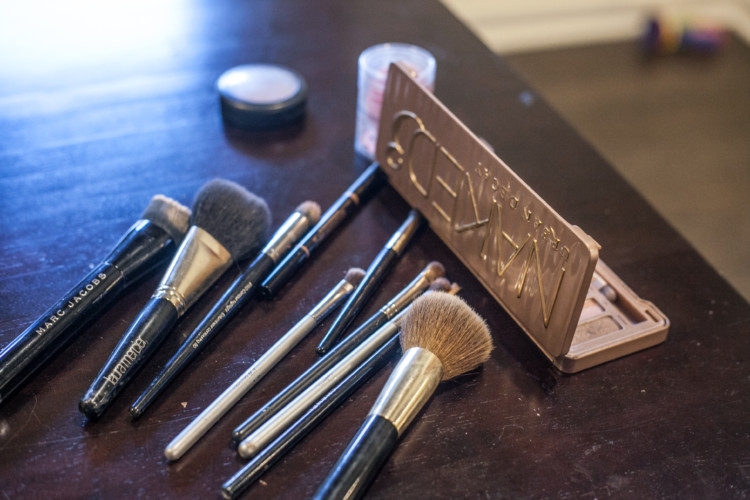 I have always been fascinated by makeup and love playing with new products! I am no expert but I have certainly tried enough products and found the quick mom on the go hacks I need to get it done quickly. Stay tuned for a video with that next week! I have asked my beauty guru friend Vista back this month after she shared her AM & PM Winter Skincare Favorites last month. One thing I asked Vista to share with me that I thought may be useful for some of you too is the hooded eye makeup tutorial because I've never been quite sure how to do that. (This post contains affiliate links.)
Hello again! This month I wanted to share some of my current obsessions! Let's dive right in!
Hooded Eye Makeup Tutorial:
As y'all might have guessed, the "Modern Renaissance" look is hot right now. To achieve this look, I chose Tarte's Tarteletee "In Bloom" Clay Eye Shadow Palette.
The essence of the "Modern Renaissance" is a bolder looking pink. It's it a very romantic feel. You can play around with the different eye shadows to achieve this look. (Hint: Tarte always makes it easy! Start at the left and work your way across for foolproof eyes!)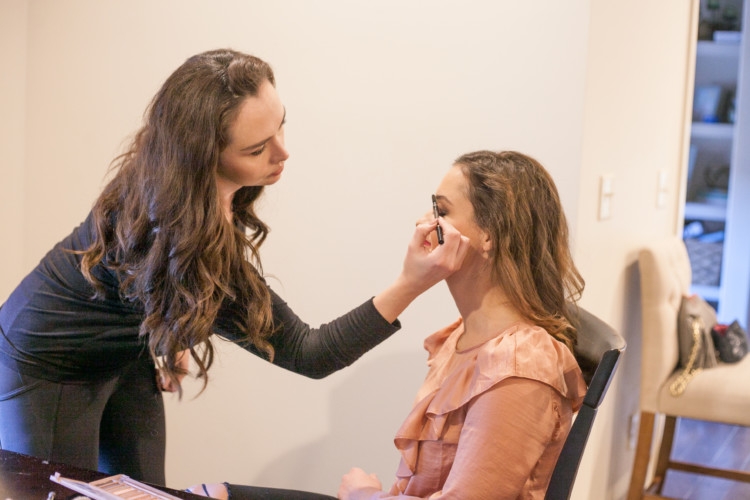 Brush Sweetheart across your entire eyelid (depending if you have hooded eyelids, you may want to extend closer to your eyebrow)
Quick Explanation: A "hooded eye" means that you have excess skin folding down from the brow bone to the lash line. Heather has hooded eyes and you can see how I did her makeup below.
If your eye is open, you'll have less visible crease. Don't worry, a lot of women have this. All you have to do to "trick" the look is extend the makeup. So instead of sweeping your base color onto your eyelid to the base of your brow bone, you'll sweep extending past your brow bone. Instead of placing our contouring/contrasting eye shadow in the natural crease of your eye, you will extend past that line to where the contrasting color is actually visible when your eyes are open.
Sweep Rebel into the crease of your eyelid
Make a triangle dab of Leader at the end of your eye
Use FunnyGirl to the inner/lower lid to enhance, brighten, and open eyes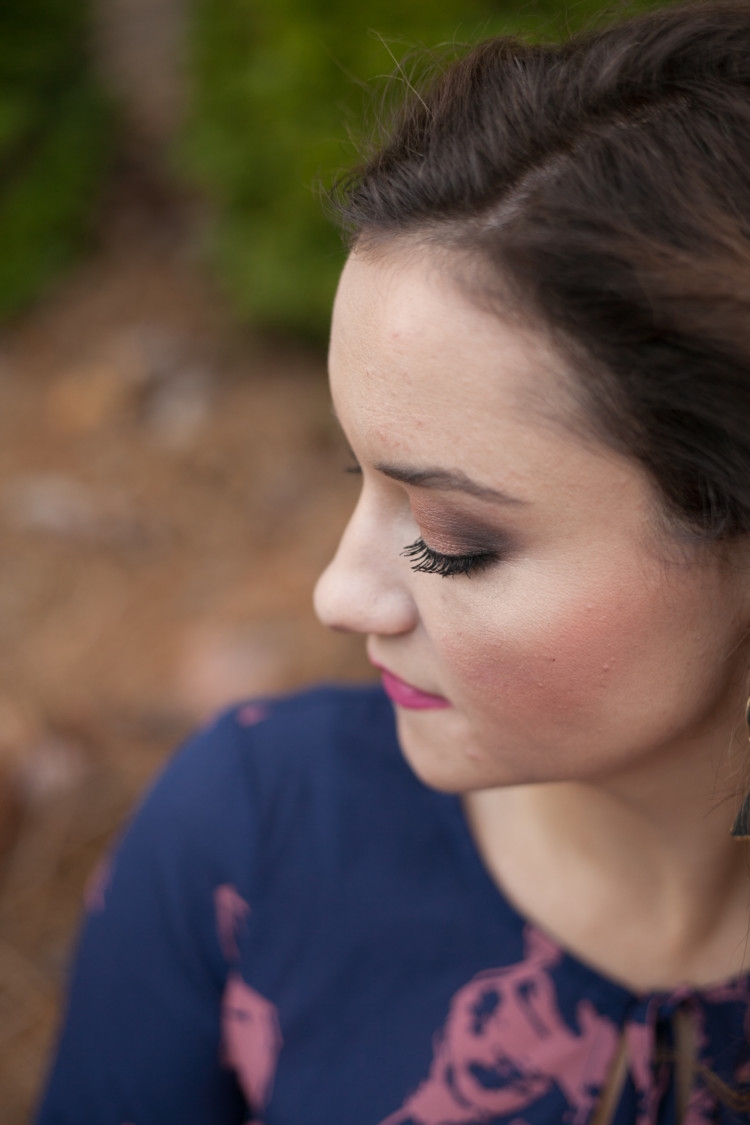 Laura Mercier's Matte Radiance Baked Powder Compact is my go to bronzer! This works fantastically for my other pale sisters! I'll give y'all a list of other great summer bronzers later on, but I figured some of you might be closer to my skin color during the winter months and want a little sun-kissed glow!
Alright ladies, listen up because I don't do this often…..I have a drugstore buy! Haha it's not that I don't want a deal, I just usually can't find drugstore products that are as equivalent to my other department store products. It's VERY close to my regular Lancome mascara I use. I love big, bold, dramatic (almost fake looking) lashes that are easy to build and the formula doesn't clump. It's Loreal's Extra Volume Collagen Mascara.
Next on the list….contouring! Ok, I know I bet y'all have heard a million different contouring products by now. I know it might be a little intimating or overwhelming. I'm going to give you an great way to begin easing into it and this is my favorite contouring palette.
Rule: If you have oily/acne prone skin-use powders to contour. If you have dry/normal skin-use creams.
How to: Suck in your cheeks as if pretending to be a fish. Those lines you see (which usually run from your lips to mid ear) are where you put the darker contouring colors. You can also apply along your jawline and to your forehead along your hairline.
For the lighter/highlighting colors for contouring, you'll make a triangle from your inner eye to the bottom of your nose to the edge of your lower eyelid. Once everything is in place, you'll wet a blender sponge and dab until there's no harsh lines. Voila!
Lastly, brows brows brows! And the queen of brows is Anastasia hands down! I chose the Anastasia Brow Definer. It's great because it has an angled tip for exact placement and I use the tip to draw precise parameters for an easy fill in. This type of brow filler is great for everyday use. I love brows because you can fill in your brows, add mascara, dab on a little lipgloss and people think you've done a full face of makeup. Why? Because if your brows are done, it frames your face! You instantly looked more pulled together!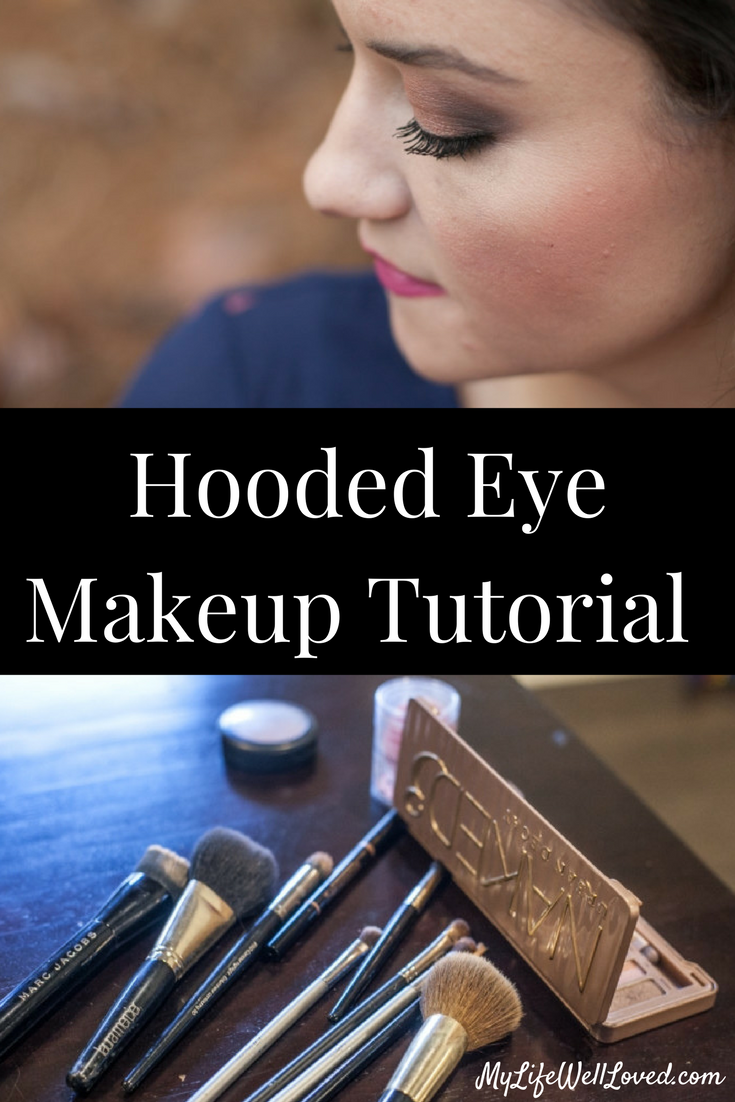 Ok ladies, I hope you enjoyed my March post about my current must haves! Stay tuned for my upcoming blog posts. I will be reviewing my spring must-haves (both products and trends!)
Xoxo,
Vista
P.S. Don't forget to enter to win the $800 value anti-aging products from Nerium I'm giving away this week!
Shop the Hooded Eye Makeup Tutorial + Other Favorites:

Photos: Casey Marie Photography
Heather Brown helps busy mamas of young littles who are caught in the hustle to find encouragement in their journey to true health, from the inside out, starting with the heart. Read her journey of learning to live a life well-loved
HERE!