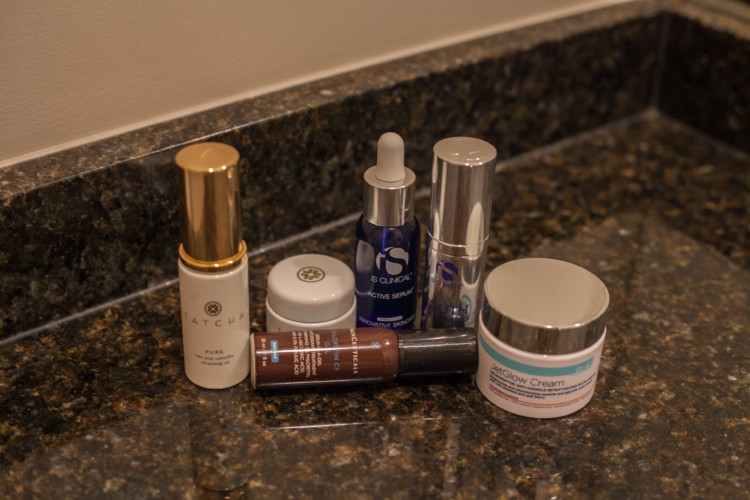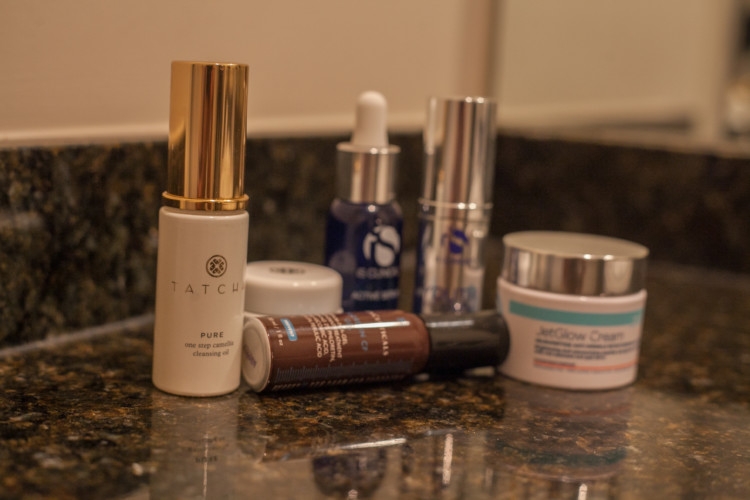 Happy Superbowl Sunday! If you're like me, you could probably care less about the game…but an excuse to get together with friends and family and enjoy good food…why, yes I am excited about THAT! I'll cheer for the Falcons just because…southern roots, y'all.
I've invited my friend Vista to come share her knowledge about skincare today in case you want something to read during slow parts of the game…aka when the commercials aren't playing. 😉 LOL! Now, if it was Auburn football I'd be into it but the NFL just isn't my jam.
Hi! I would first like to thank Heather for allowing me into her blog! I'm very excited to show y'all what I know!
Ok, let's just dive right in! I have been involved in the makeup and skincare world since I was very young, so trust me when I tell you-I really do research and test these products.
We all know winter reeks havoc on our skin. So here's my AM/PM routines that I know will help you to keep your skin soft and hydrated! Here is my AM and PM winter skincare routine below.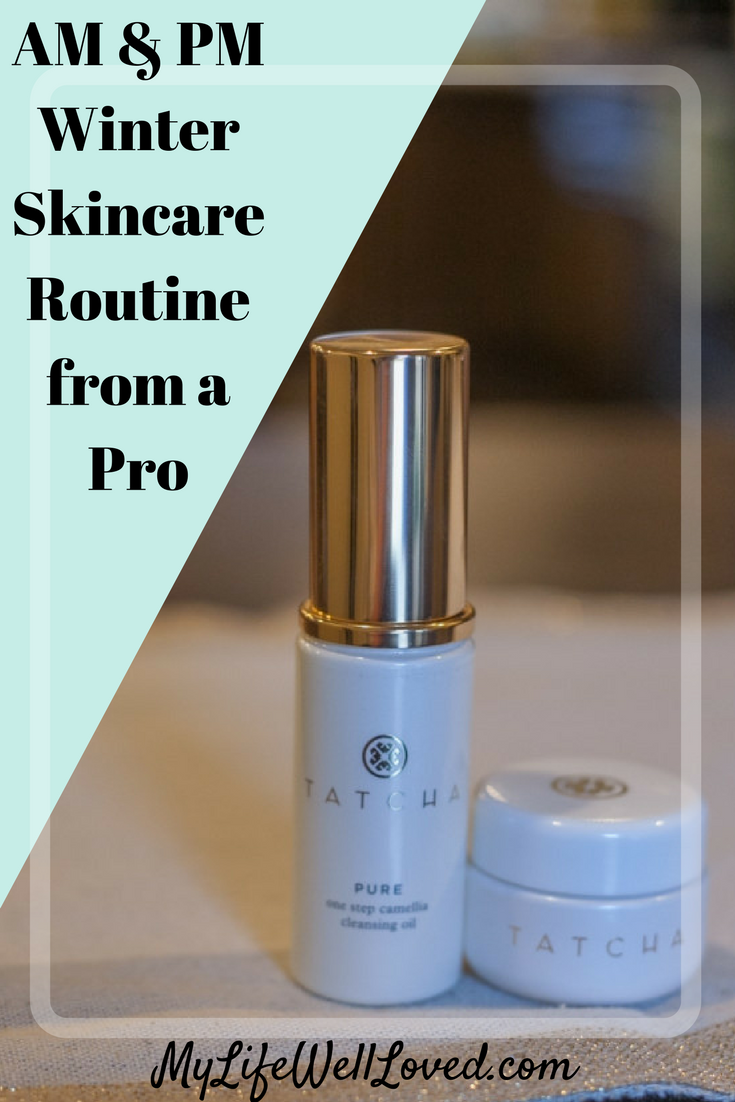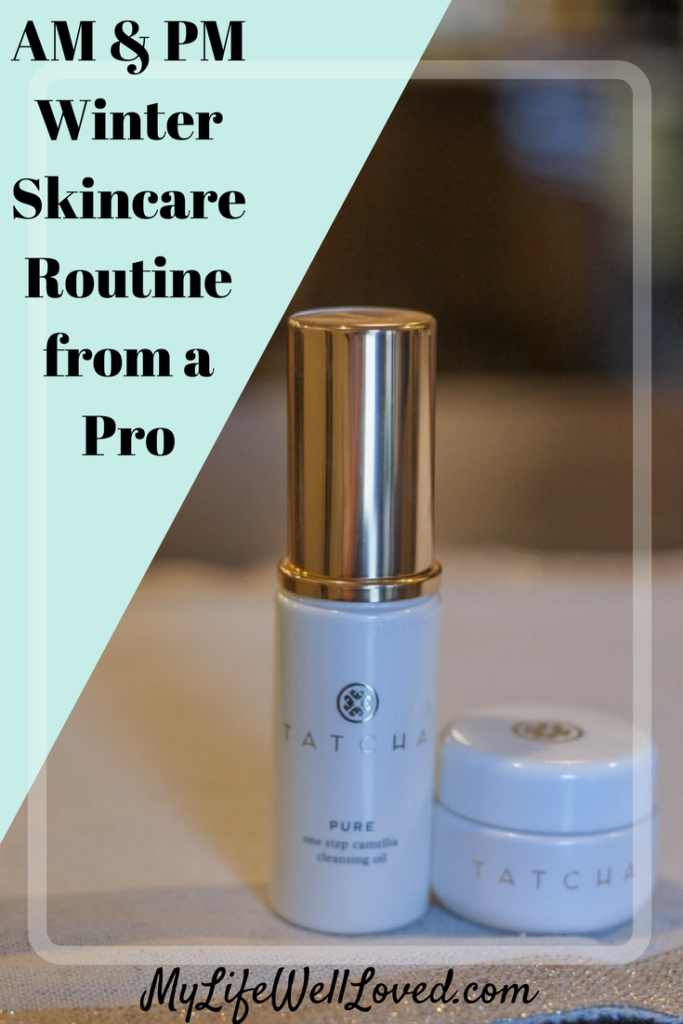 AM Winter Skincare Routine:
Start off with SkinCeuticals Simply Clean (Pore-refining gel cleanser)
I have dry skin but I use the cleanser for combo/oily in the morning so that my makeup will stay looking refreshed throughout the day instead of becoming greasy. If you have dry skin, very sensitive skin, or acne prone skin, I would recommend trying their Gentle Cleanser (just in case you're nervous about the formula I use). I was first introduced to them when I went into Blue Mercury. Blue Mercury is an excellent resource for skin care because they have a spa in the back, so they are licensed to carry lines and products that other beauty retailers aren't allowed to carry. If you're not familiar with the Skin Ceuticals line-Go get some samples! It's seriously such a great line along with M-61 that is also available at Blue Mercury.
Apply a serum. Ladies, trust me. I've tried and tried to find a moisturizer that does it all-they don't exist (It's like trying to find a man that does it all, just kidding!!) Anyways, a serum will do all the things that you're trying to correct, erase, prevent, etc. A moisturizer will keep the skin hydrated and soft. I use this Skinceuticals one.
This is SO great for your skin. It's meant to be a daytime serum ONLY. Vitamin C is meant as a protectant. It helps defend your skin up to 72 hours against free radicals along with helping boost collagen, reducing hyperpigmentation, and helping inflammation. Plus, my husband loves the smell! He says it smells like pancakes, haha!
Moisturizer time! I recently became a fan of Tatcha. It's a Korean skincare line (Enough said right?!). I use this one you can find at Sephora.
It's SO lightweight! It's a great daytime cream/gel because I don't like anything heavy during the day. It has green tea extract in it, which are powerful antioxidants (which helps your skin slow down the aging process).
Lastly, the eye cream of course! Eyes are the first thing people notice when it comes to aging (that and our hands are tell tell signs). I inherited dark circles so it's been a struggle with me since I was young. I was recently introduced to a line out of Hollywood (celebs beautiful skin? Yes please). It's called iS Clinical. I use this one and found it on sale on Overstock for you!
It's a great line because it's results orientated. They have mastered the art of short-term and long-term results (so since you're paying a lot, you don't have to wait and wait to see results!) Tip: Please PAT this on. I see so many people who rub and pull their under eye skin, big no no! The skin is so delicate that after years on pulling, you'll have to start buying tightening creams too.
PM Winter Skincare Routine:
Since I have dry skin, I love to really lather it on at night! All these products are more concentrated and I would advise not to use these during the day
Cleanser: This is luxury, luxury, luxury! It feels AHHH-MAZING! It's a 2-in1 product meaning it removes makeup without stripping and cleanses/refreshes your skin! Out of all my products, I would love for yall to start with this one the most! It's my favorite! (TIP: After you rub it in, take a warm washcloth and lay on your face for like 20 seconds, it just feels great with the oil)
Serum: This is the mother of all products. If I had to pick my second favorite, I would say invest in this one! It pretty much does everything. It tightens (you'll feel a tingle sensation after application but don't worry it will subside), brightens, helps with wrinkles, fine lines, texture issues, etc. It really is worth the investment!
Moisturizer: This little baby is amazing! I can INSTANTLY feel the next morning how soft and differently texturally my skin is. This product has many helpful ingredients but the star ingredient is peptides. Peptides basically help retexturizes your skin from within, plumping and building up and out those wrinkles! It does act like a very mild exfoliant, so use every other night or 2/3X a week until your skin is use to it.
Eye Cream: I use the same as above, but if you want something else just as a reference. 

I got this in a sample and it's just a great boost and surge of moisture for your eyes!
General Money-Saving and Skincare tips:
Top 3 Rules of Skincare:
Always always always remove your makeup before bed, no exceptions! If you're feeling lazy, keep those pre-moistened makeup removing wipes by your bed (I recommend Neutrogena).

Don't smoke, drink a lot of water (more blogs to come on what goes inside your body is just as important as what you're putting on the outside)

Always protect your skin! SPF's people! Less damage now, more money you can save later (ahem yes I mean botox haha)
Money Saving Tips:
*Travel Size! It is the best idea! You get to try the product for longer than you would a sample size and it's loads cheaper! Plus, a lot of these products are concentrated, so a little goes a long way.
For example, if you're interested in trying Tatcha, I would order this set. It gives you 2 of the products I mentioned above and it's the price of just about 1 of their products!
*Also, get a little along the way. I most certainly didn't buy all these products at once and it helps you build a kick-butt skincare routine!
Phew, I know that was a lot but I hope you'll try some of my recommendations! Keep a look out for upcoming blogs! I'm currently trying out masks and exfoliators to recommend to y'all so stay tuned!
What is your AM and PM winter skincare routine? I'd love to hear in the comments below.
Photos: Casey Marie Photography
Heather Brown helps busy mamas of young littles who are caught in the hustle to find encouragement in their journey to true health, from the inside out, starting with the heart. Read her journey of learning to live a life well-loved
HERE!