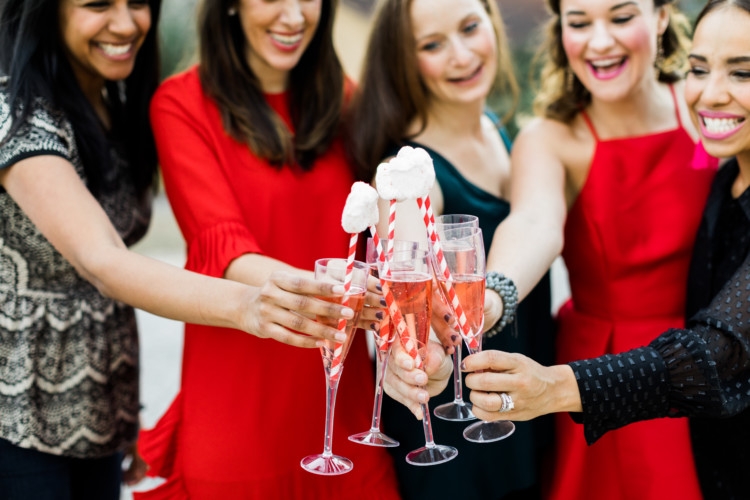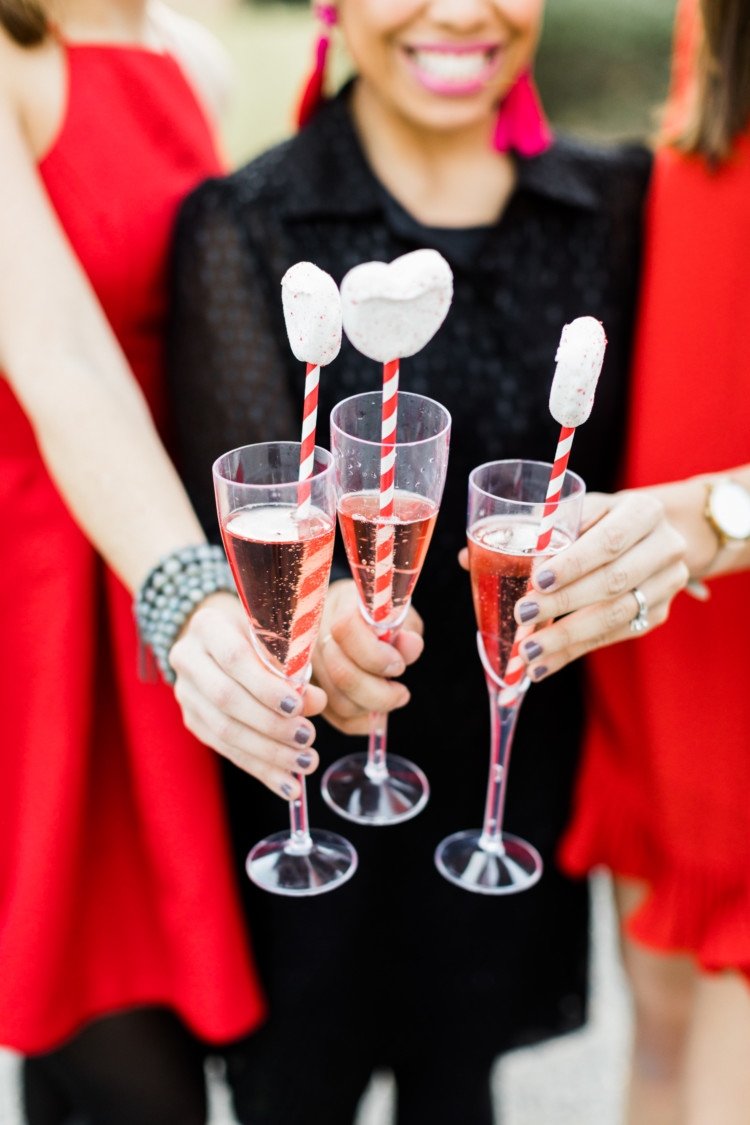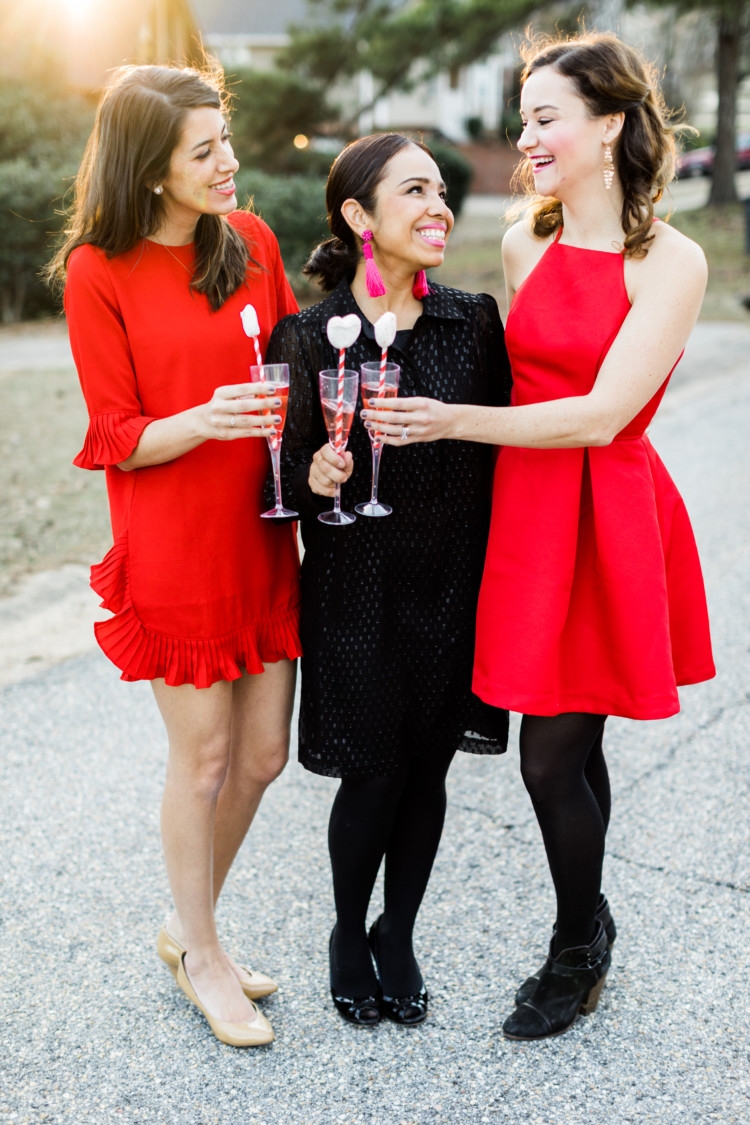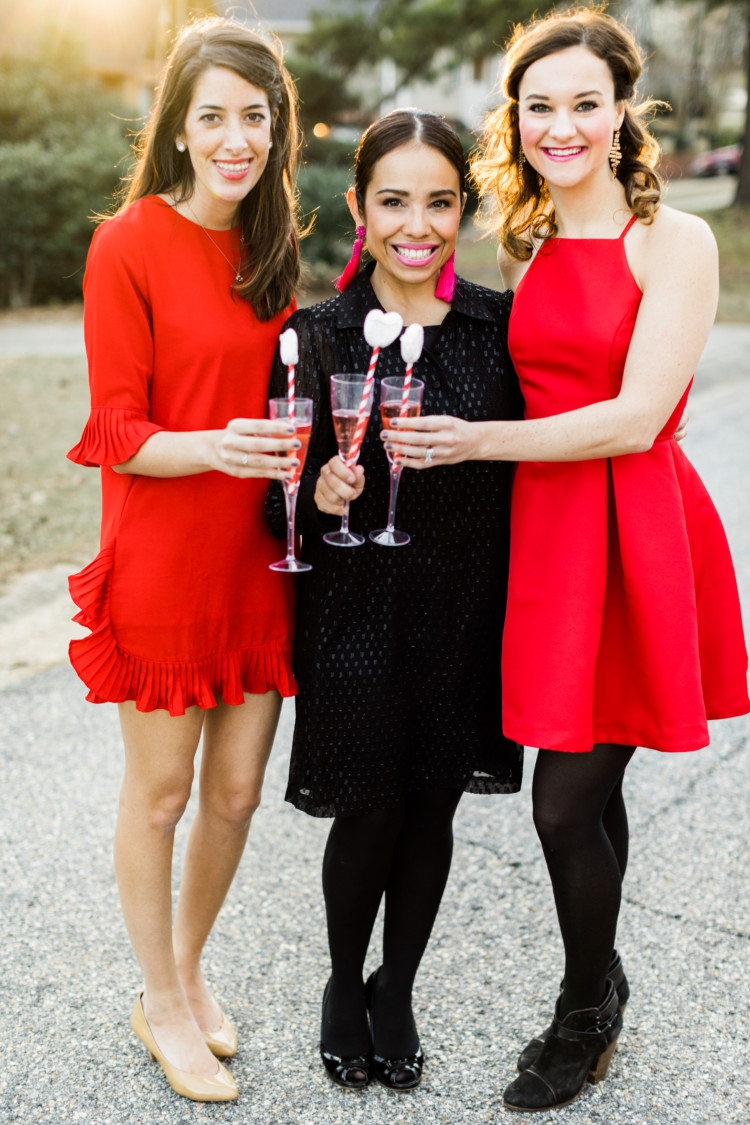 Valentine's Day is almost here! I love so many things and people but one of the most important things in my life I love is girl time. With this in mind, I teamed up with some talented Birmingham ladies to create a moms night in. I'm an extroverted, people loving, gotta have my people time person. Luckily, Eric is awesome at taking care of baby and willing to let me go get my girls time and I'm happy to let him have some guy time to get out and play golf. We believe it's so important to invest in each other and also invest in time with our friends so we come back with new experiences and things to talk about.
A lot of times we as women can be too hard on ourselves and don't allow ourselves a "night out" to go enjoy our friendships. We think since we aren't the "perfect mom" or don't have a Pinterest worthy house that we aren't doing something right. But guess what, friends? You are doing you right. We don't all have the same skills and talents because God created us each uniquely in His image. We are all imperfect, and in need of grace.
I can be really hard on myself and then I remember that I don't have to be perfect….Christ was perfect for me so that I can know and be loved by my perfect creator. So, what do you say you give yourself a night out to reconnect with your girlfriends and invest in those relationships around you? You were made to have relationships. In fact, we see biblical relationships prioritized all throughout scripture.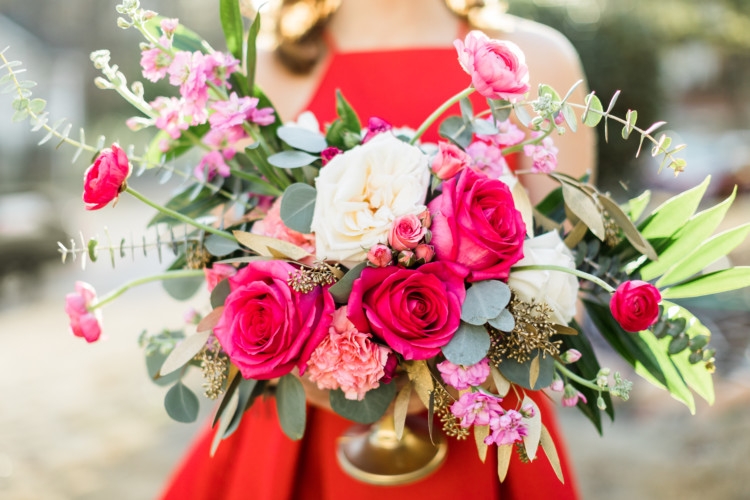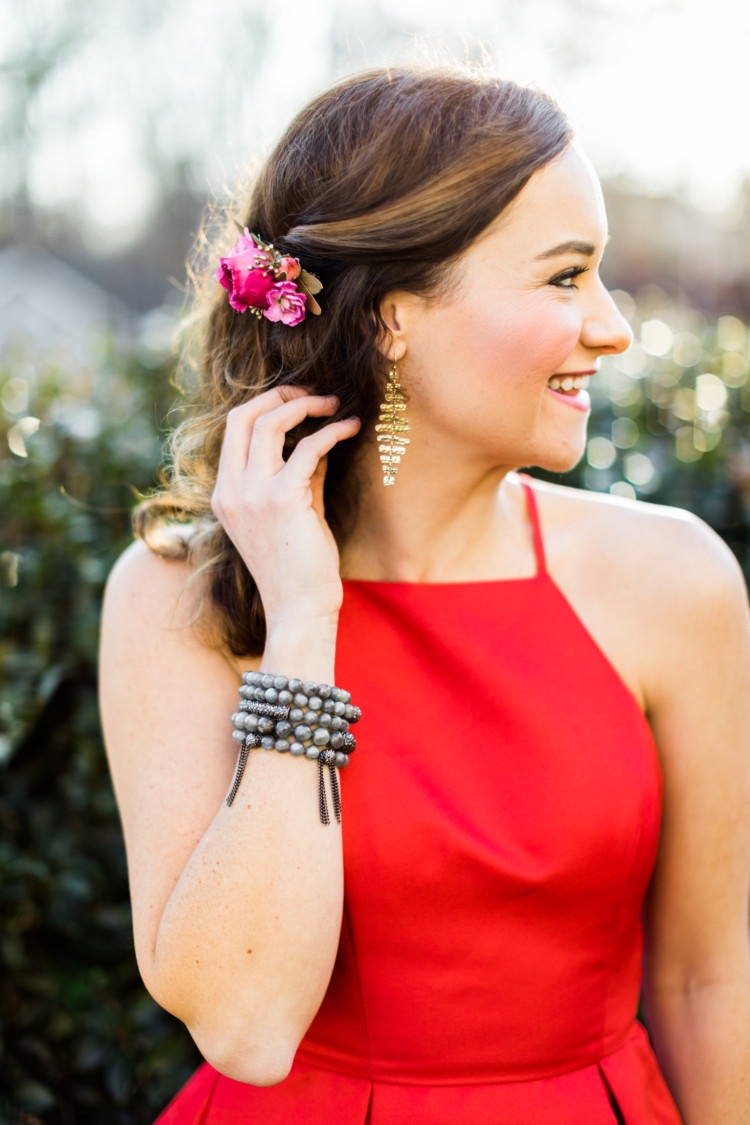 I'm so excited to share with you our FABULOUS galentine's day ideas or mom's night in…whatever you want to make of it! This is meant to be inspiration for you to get out and enjoy a girls' night of your own. So often we end up stuck in our routine…work, workout, Netflix/laundry/kids bedtime routine/dinner, bed. And we forget to make the time and put forth a little effort to create memories and enjoy some time well-spent with friends. I know from experience that I always come back from time with my girlfriends refreshed and much more equipped to handle another hard toddler day. 🙂
If you are planning a galentine's or moms night in (or out) for your girlfriends, the first thing you need to do is start a group text, make some phone calls or even send an email to get the date secured. Planning is definitely your friend with these kind of nights. Everyone is so busy that you want to make sure you can get it on the calendar ahead of time so everyone can plan to be there.
You can make your ladies night as low key or as fancy as you want to make it! Our party planner and hostess Bertha went all out with tons of fun details you can draw inspiration from OR you can host a low key moms night in with popcorn, chick flicks and some wine. Either way, it will be a wonderful evening!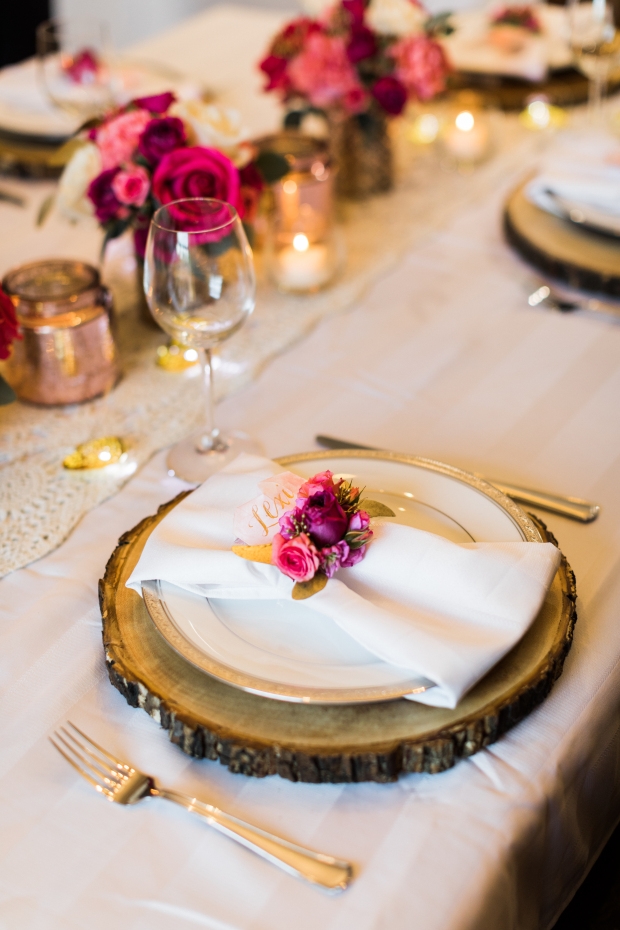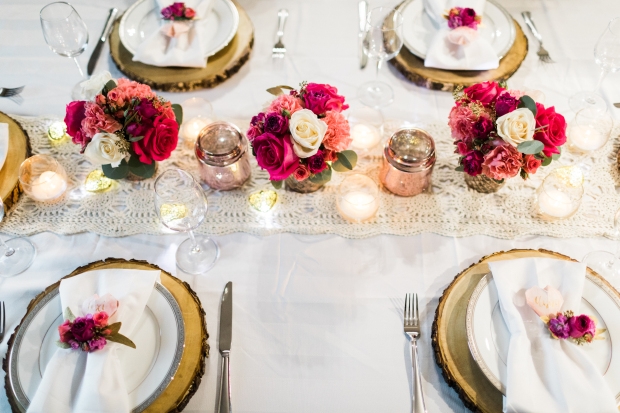 Moms Night In Details:
Gift Bags: Fabrik Homewood
Place Setting Name Tags: Swan Lindsey Lettering
Flowers: Gold Leaf Floral
Photos: Mary Margaret Smith
Head to The Cakerie to see a tutorial on how to make the gold splattered hearts.
Head to Chic in Academia to see how my friend Bertha organized and set up the tablescape and party.
Head to Southern Mama Guide to see my friend Brittany's outfit details and take on galentine's day.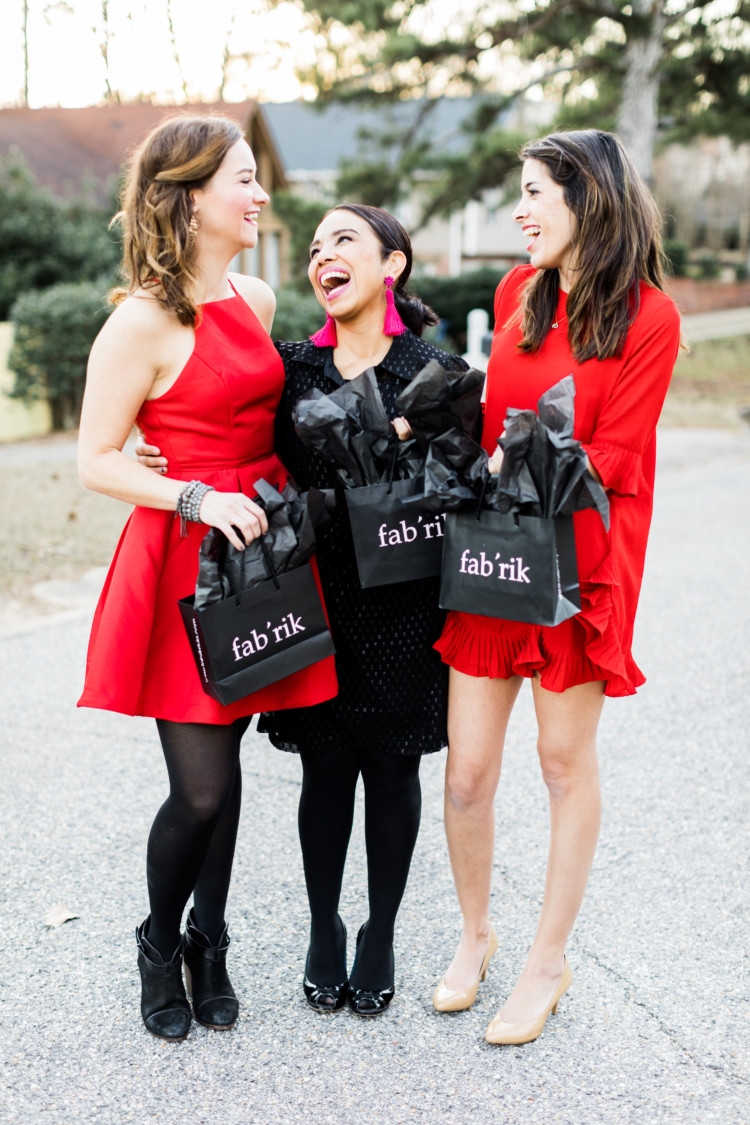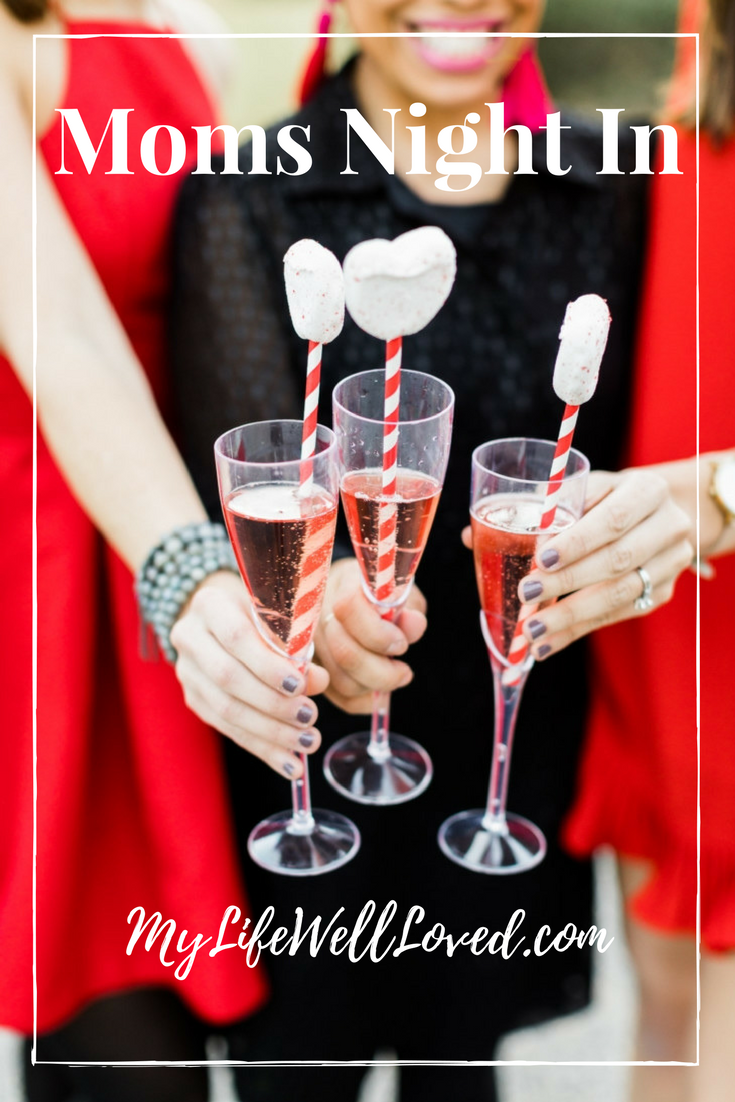 Shop the Moms Night In Look:
Dress: 50% off!!! // Booties // Earrings // Bracelets // Flower Clip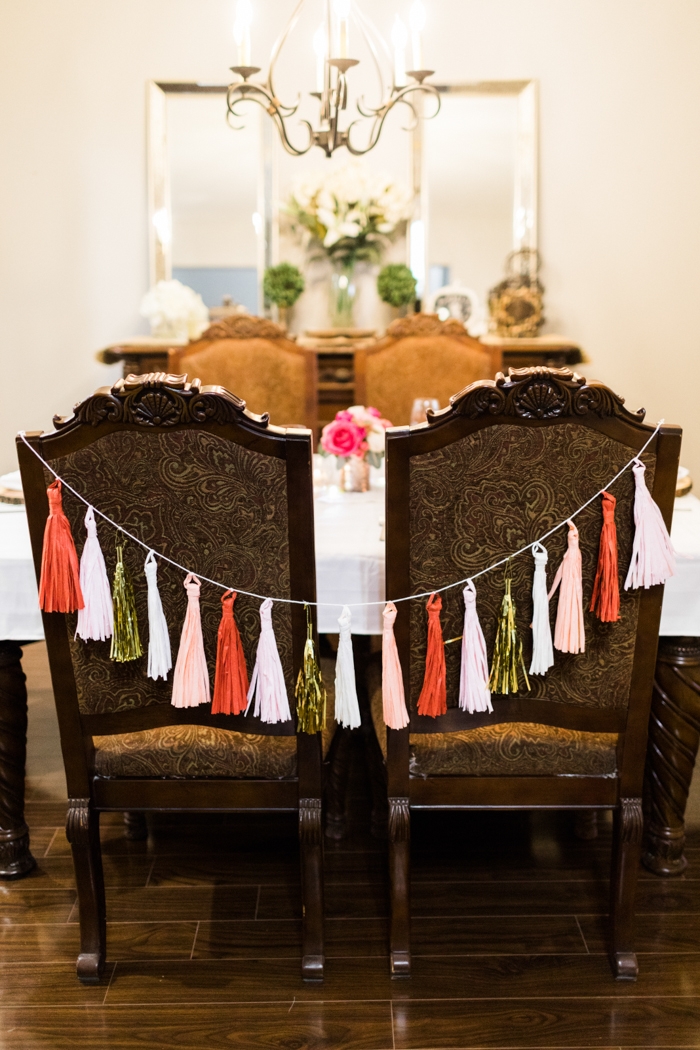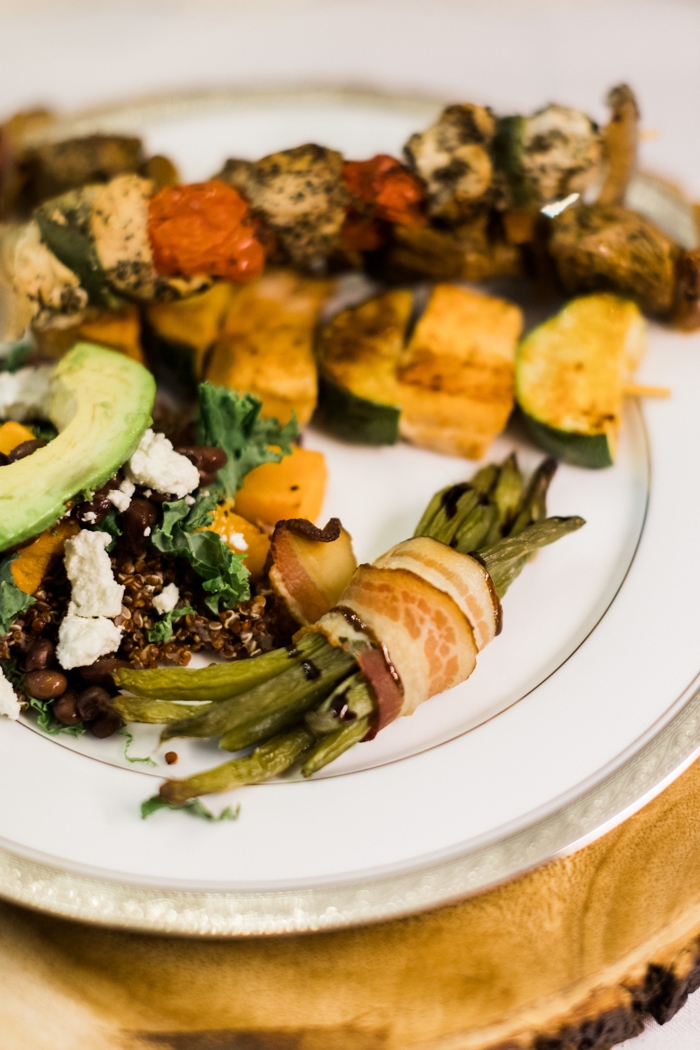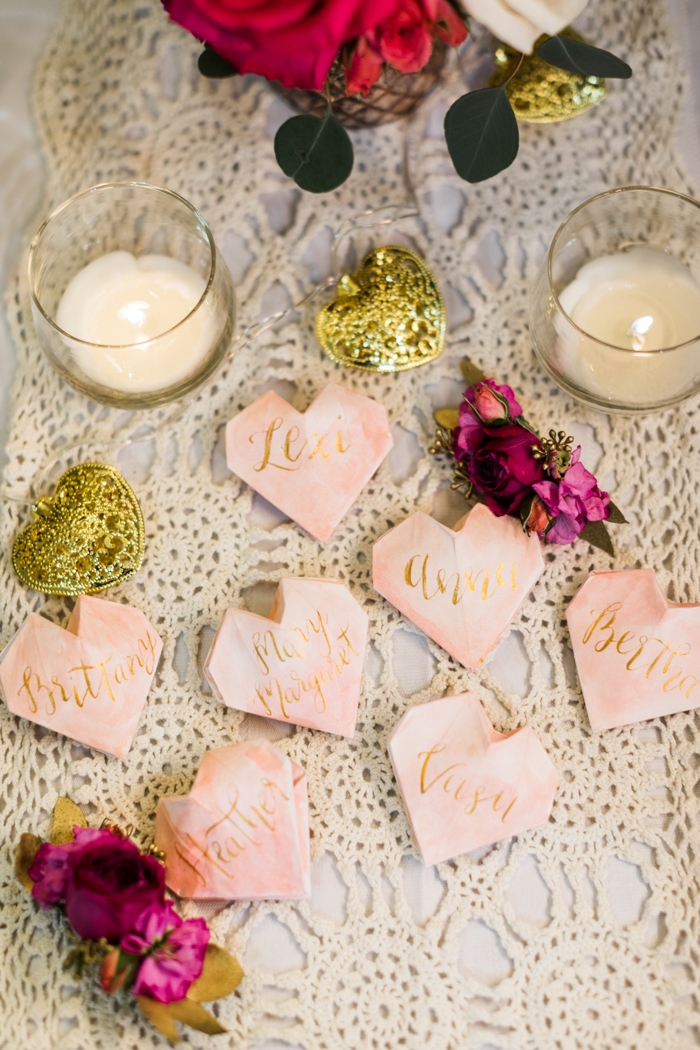 Are you doing a moms night in or a galentine's day soon? What do you plan to do? I'd love to hear in the comments below.
Heather Brown helps busy mamas of young littles who are caught in the hustle to find encouragement in their journey to true health, from the inside out, starting with the heart. Read her journey of learning to live a life well-loved
HERE!