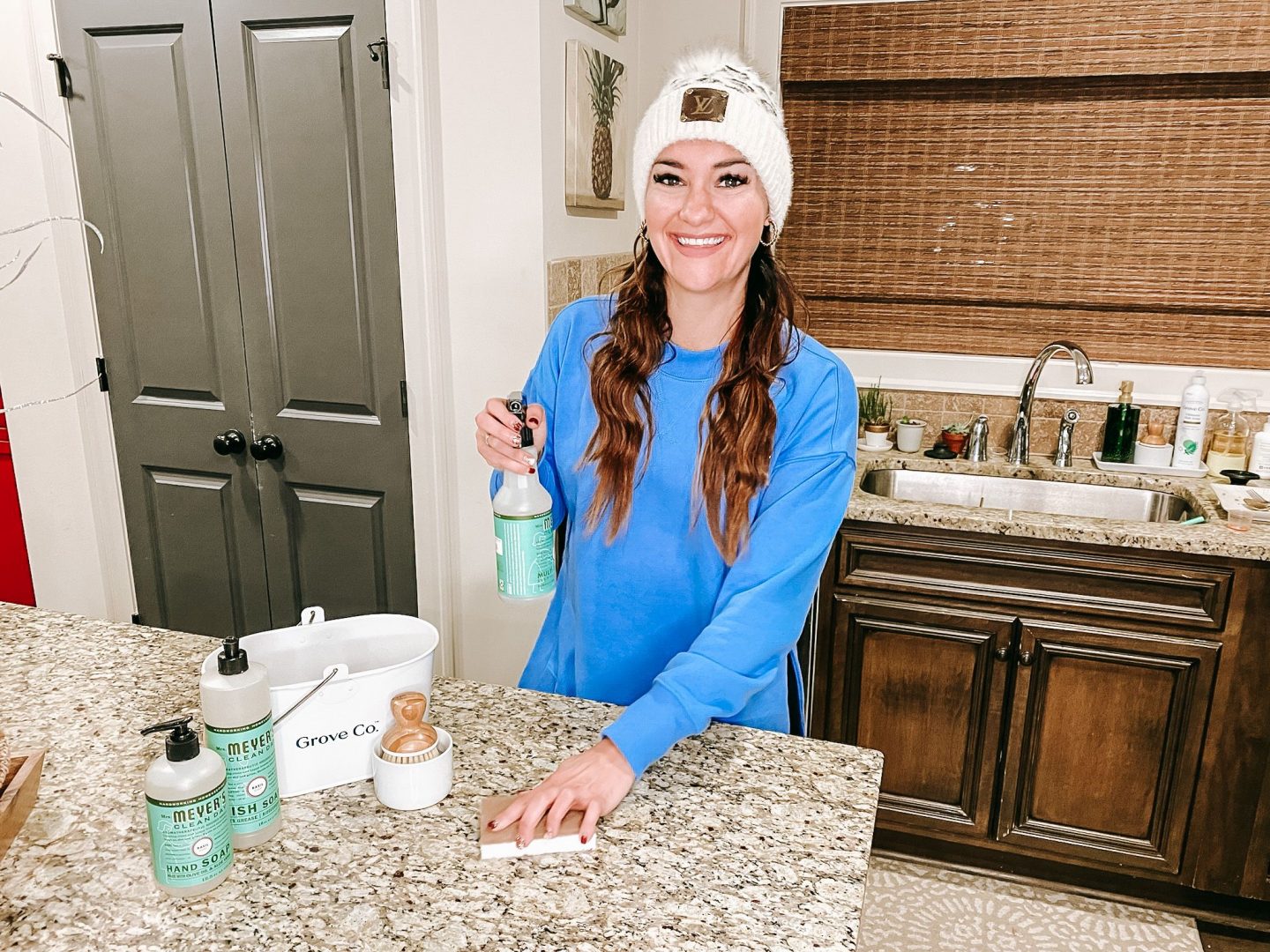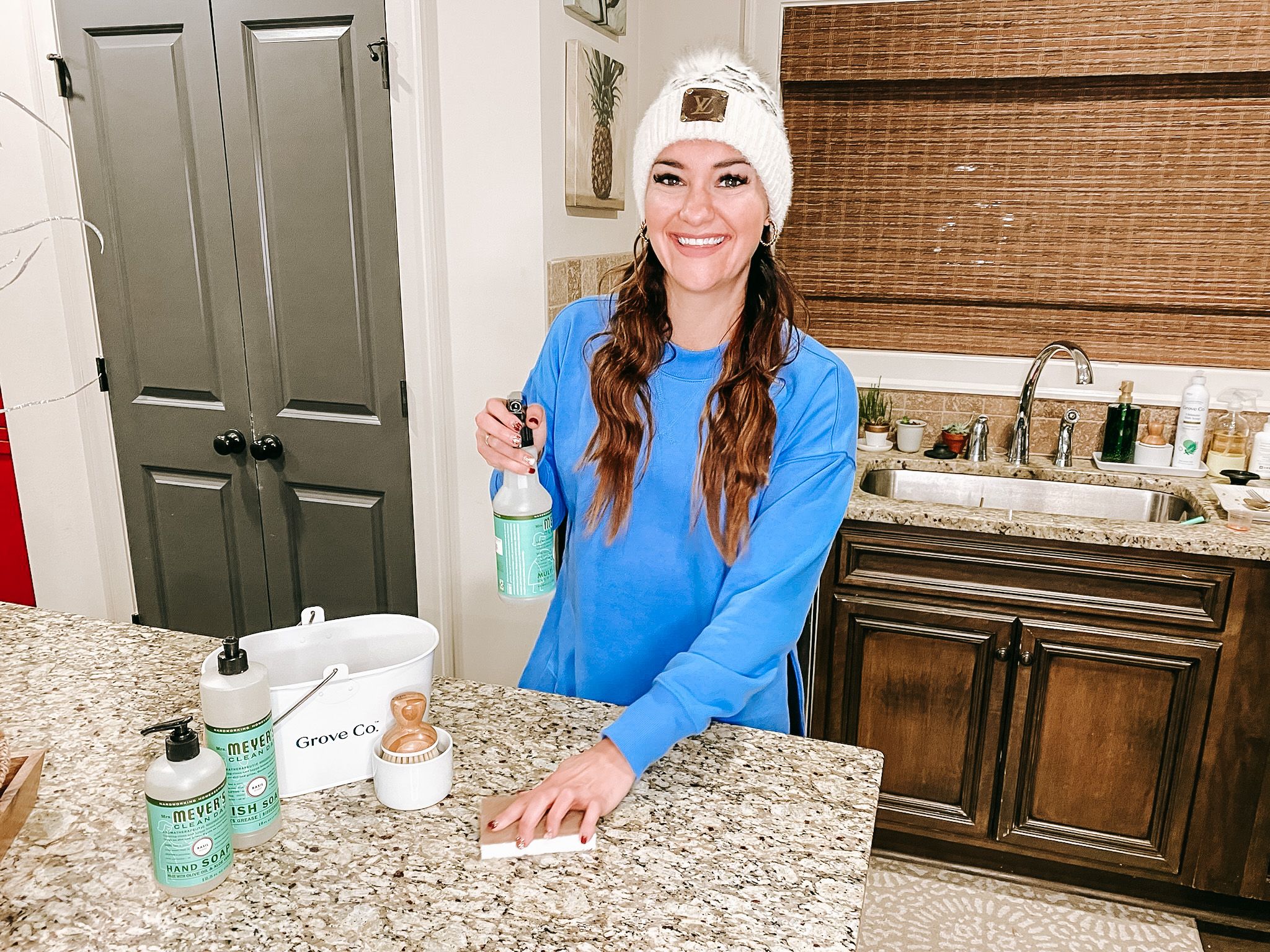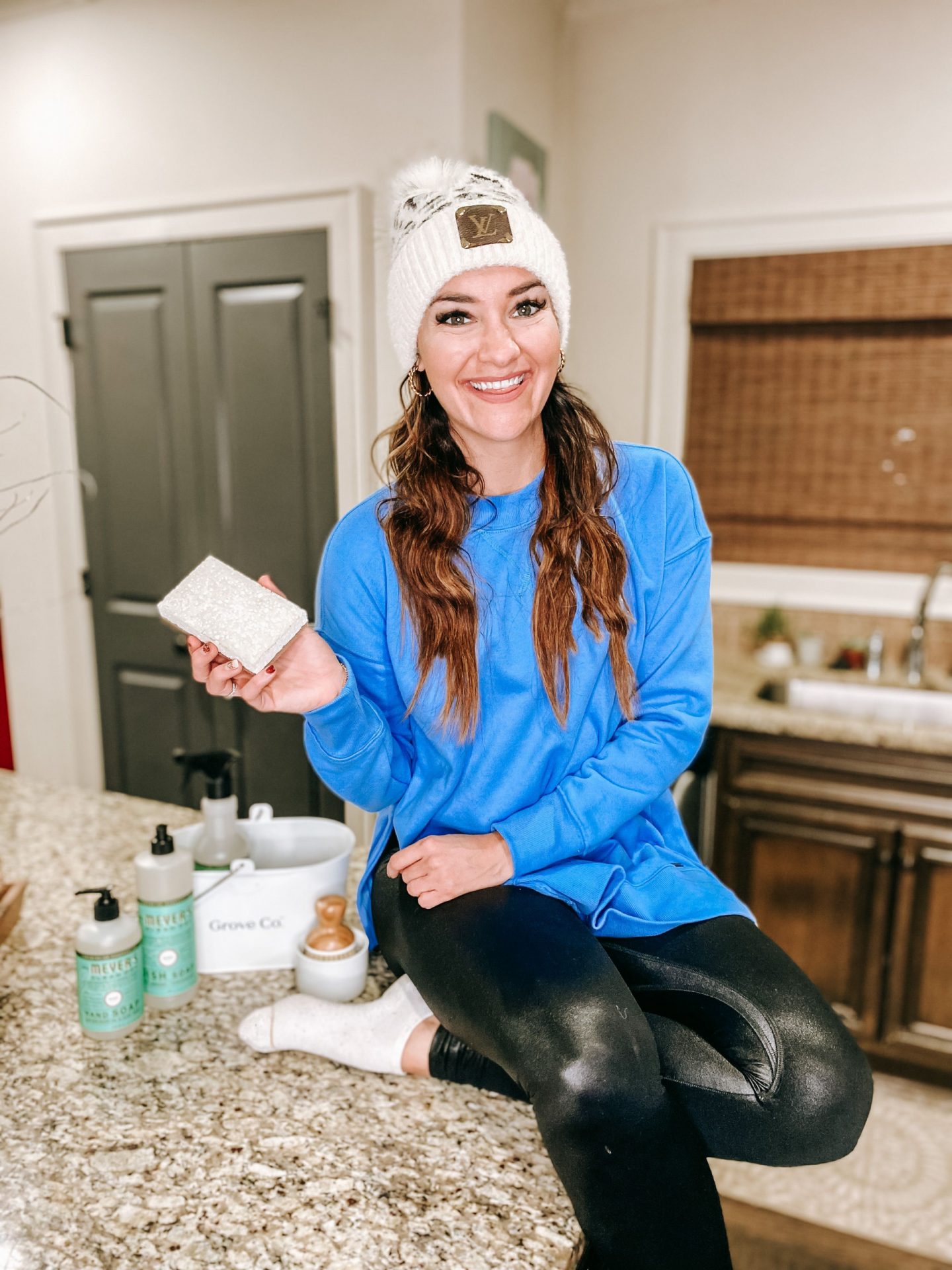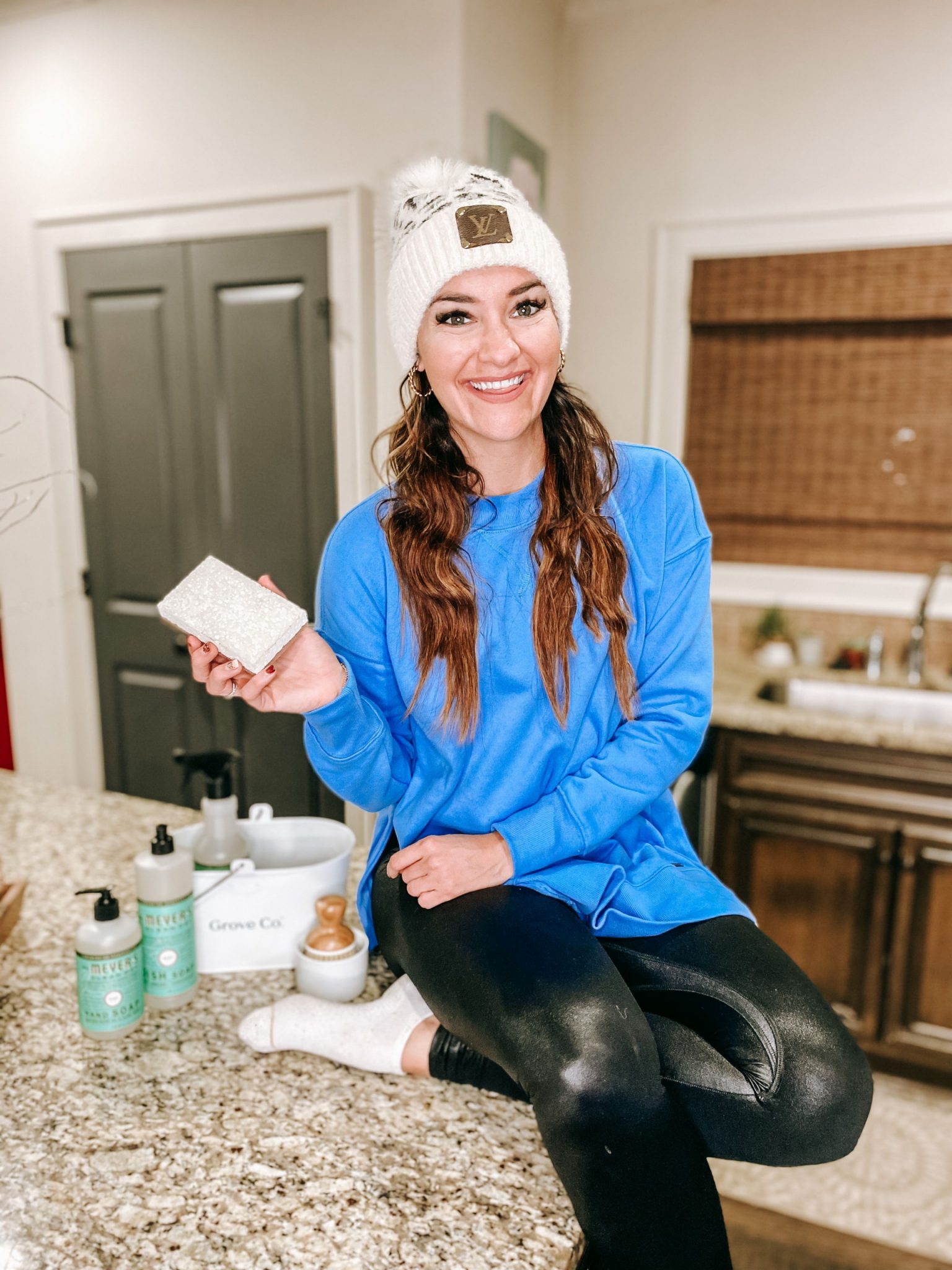 Shop The Grove Collaborative Review Post HERE: Marc NY Sweatshirt // Spanx Faux Leather Leggings // LV Beanie – use code HEATHER10 for 10% off!
Thank you to Grove Collaborative for partnering with me on today's post.
Phew! Friends, can you believe Thanksgiving and Christmas are behind us, and we are looking forward to a new year? I cannot believe that 2022 is right around the corner! Are you ready for a new year? What are some things you love about starting a new year? Do you make resolutions or goals?
If you're anything like me, you might be trying to figure out last-minute New Year's resolutions! Each year I try to write down specific goals and resolutions, but sometimes time gets away from me, and I'm scrambling at the last minute!
Thankfully, Grove Collaborative is helping me out this year! Grove has all of the best go-to home and personal care products to help you cross off that New Year's resolution to be more mindful about the products you use in your home.
I have learned so much this past year about how important it is to pay attention to what ingredients are in the products around your home. Especially when you have littles in your home! I know all of my mama friends feel the same way, and want to make sure they are using safe products that they can feel good about.
That's why I love Grove Collaborative. I know that Grove has already vetted the products they are sending straight to my door. (Yes, that's right — no more heading to the store to pick up detergent or dish soap, Grove delivers it straight to your door!) And I feel confident that their products are good for my family and our planet.
Ordering from Grove Collaborative is a no-brainer for me, because I can get cleaning products for my house, as well as personal care products for my entire family, all in one place. They make it so simple to shop for exactly what you need, which makes it so much more manageable to stick with my goal of only bringing safe and cruelty-free products into my home!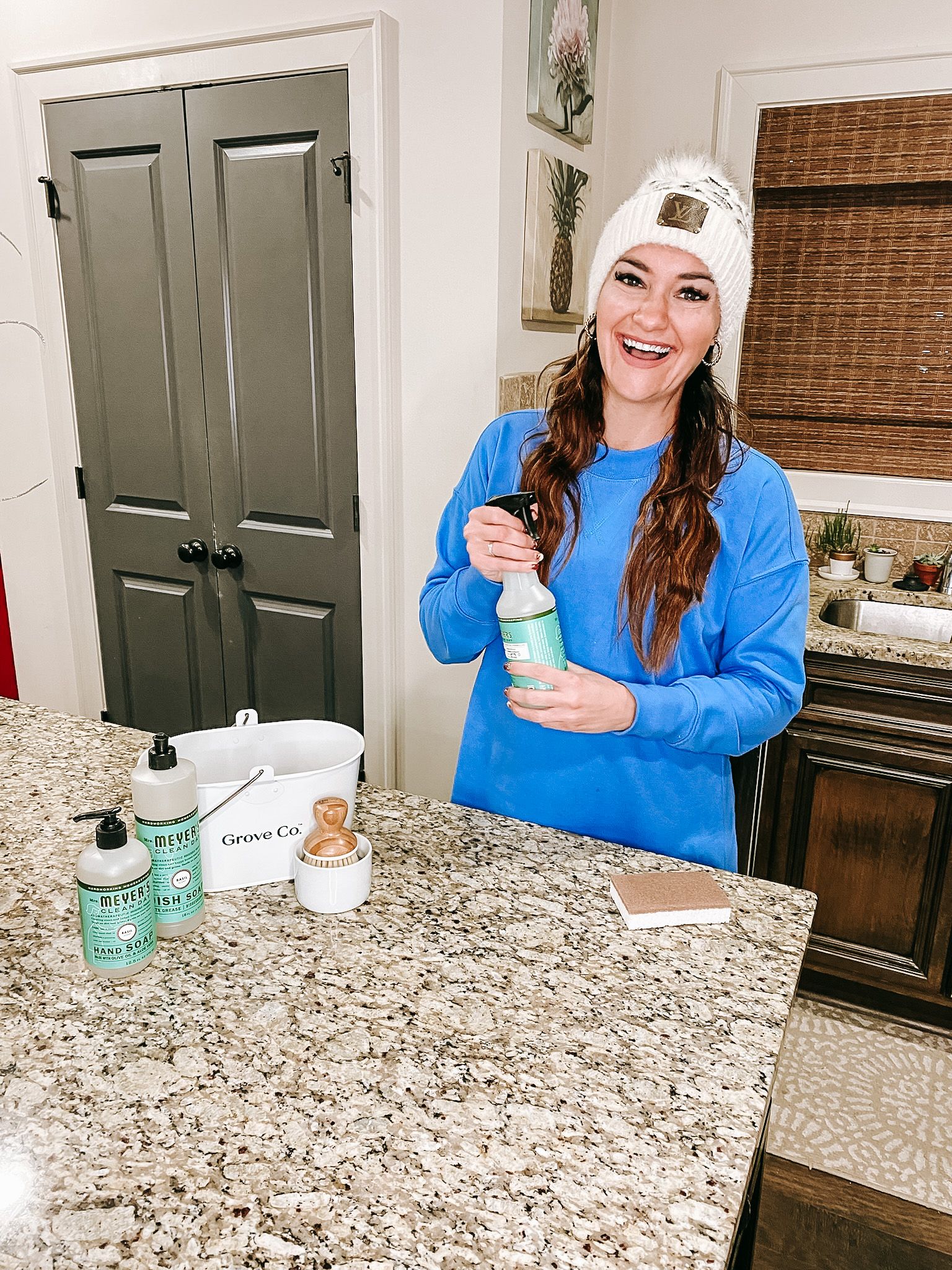 As many of you mamas already know, with two little boys, the messes can appear pretty quickly! I need reliable products that will get the job done – it's no small task to clean up after two little ones. Thankfully, Grove Collaborative products don't compromise on quality! I love Mrs. Meyer's and know their soaps and multi-surface f5678sprays will get out those stains and sticky messes that happen on a daily basis!
If you're looking to bring safe and reliable products into your home, I highly recommend checking out Grove Collaborative!
You can click HERE and head over to Grove Collaborative to start your year off right! New customers will receive a free Mrs. Meyer's set with their first purchase!
Heather Brown helps busy mamas of young littles who are caught in the hustle to find encouragement in their journey to true health, from the inside out, starting with the heart. Read her journey of learning to live a life well-loved
HERE!