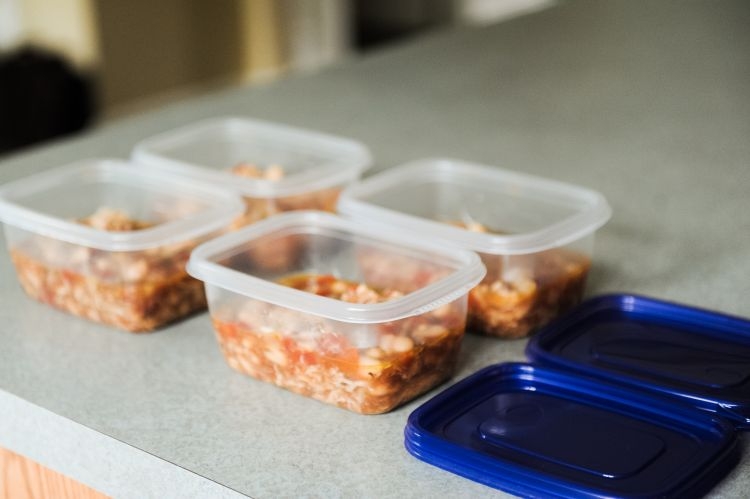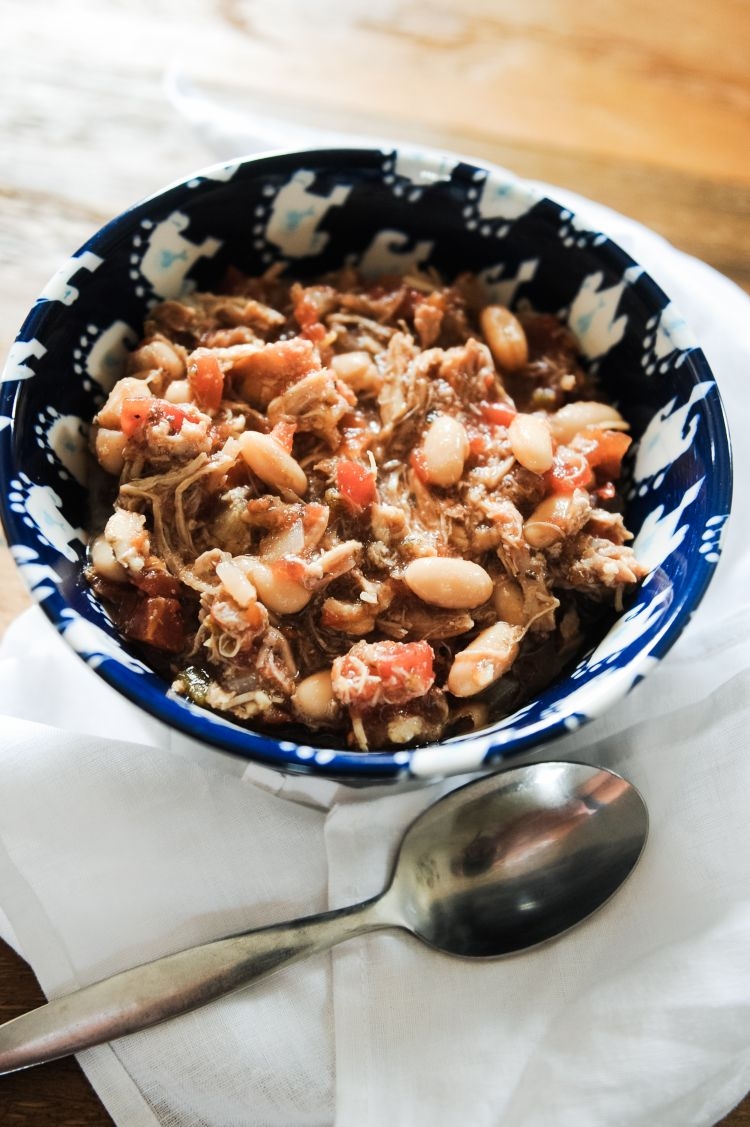 We are 3 weeks in post-baby and I have quickly remembered the importance of meal prepping before baby and the value of having friends who bring you meals. In my opinion, this is one of the BEST ways to bless a new mama! The last thing you feel like doing after having a baby and being up all throughout the night feeding is cooking dinner!
I love a good slow cooker chili recipe and I am happy to share that Lyndsey is giving us one of the best to take as a freezer meal for a new mom. The ingredients are light but the recipe is comforting which is something every new mom wants! This recipe is under 10 ingredients and only 3 steps – HELLO EASY! I am thinking I could pull this off even with a toddler and a newborn 😉 
My friend Lyndsey is a healthy lifestyle blogger over at Momma Fit Lyndsey.  Lyndsey started documenting her postpartum fitness journey over 3 years ago and loves to help moms regain their confidence and health (yes please!!!)! She shares healthy recipe and lifestyle inspiration on Instagram at @lyndsey.picc. When she isn't blogging, you can find Lyndsey with her two girls and hubby traveling to the beach and Disney and finding fun things to do in and around their hometown of Pittsburgh, PA!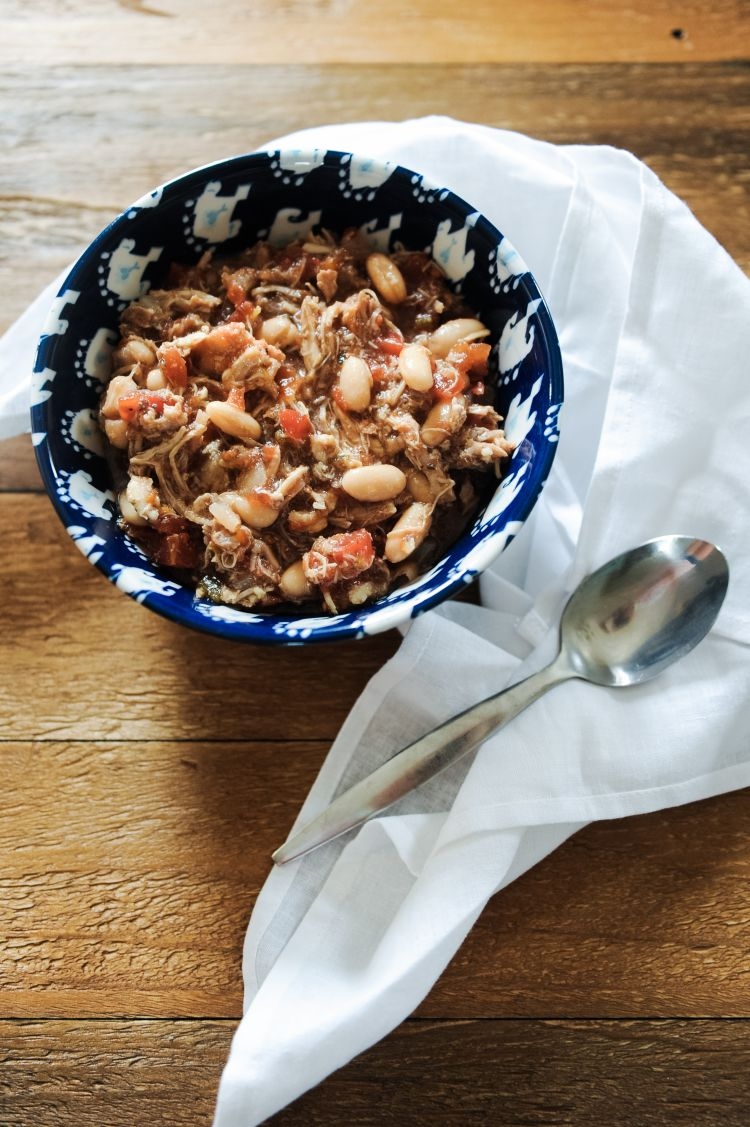 The Best Freezer Meal for New Mom: Slow Cooker Chili:
Slow Cooker Chicken Chili: The Best Freezer Meal for New Mom
Ingredients
* 1 pack chicken thighs (1 lb)
* 1 can canellini beans
* 1 cup salsa
* 1 cup chicken stock
* 1 small onion, diced
* 4 tsp garlic, minced
* 1 tsp oregano
* 1 tsp cumin
* 1 can Rotel
* salt & pepper to taste
* cheese & greek yogurt for topping
Instructions
Season chicken with salt & pepper and place in crockpot.  Cover with 1 cup salsa. Cook on low for 4-6 hours or until chicken pulls apart and is cooked through.
Add in remaining ingredients and stir.  Add enough chicken stock to cover soup. Cook on low for an additional hour.
Serve with shredded cheese and greek yogurt if desired.
Looking for other ways to love and support a new mom? Be sure to check out these tips and gift ideas! What is your favorite make-ahead freezer meal?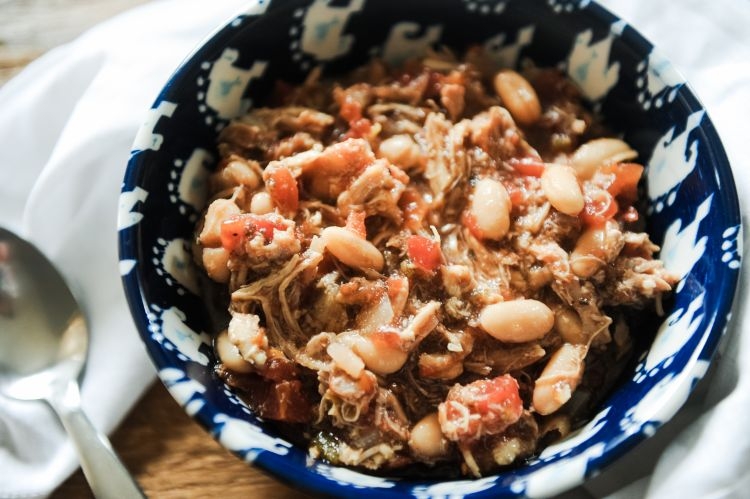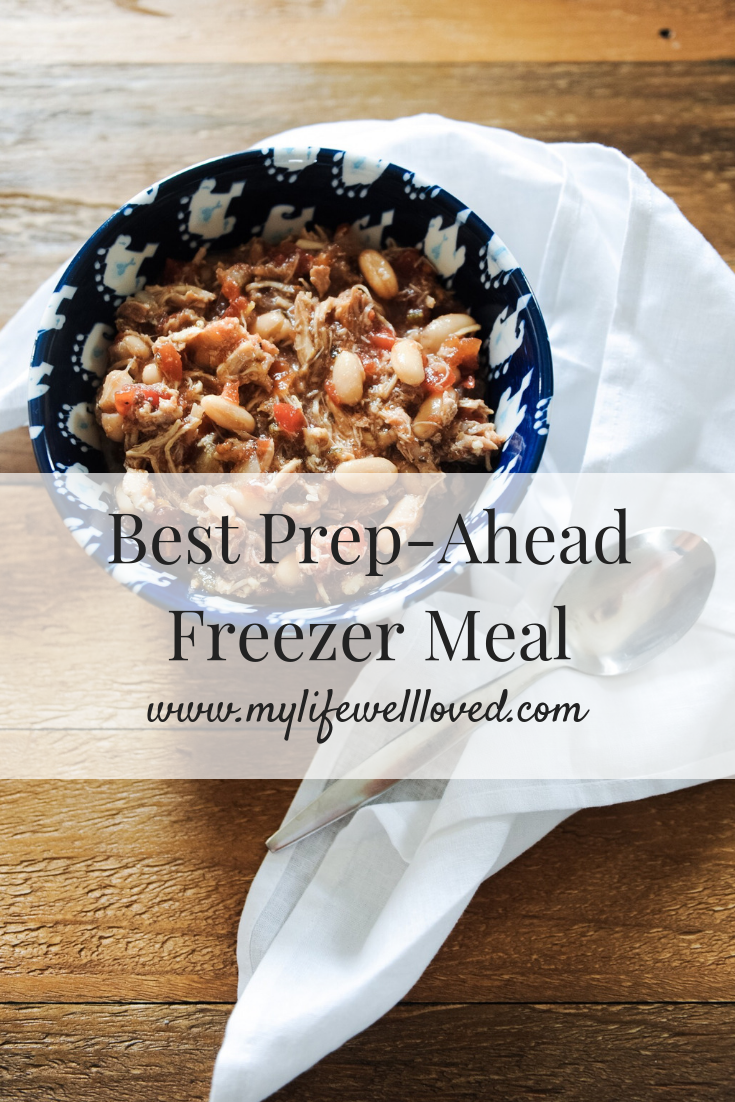 Heather Brown helps busy mamas of young littles who are caught in the hustle to find encouragement in their journey to true health, from the inside out, starting with the heart. Read her journey of learning to live a life well-loved
HERE!