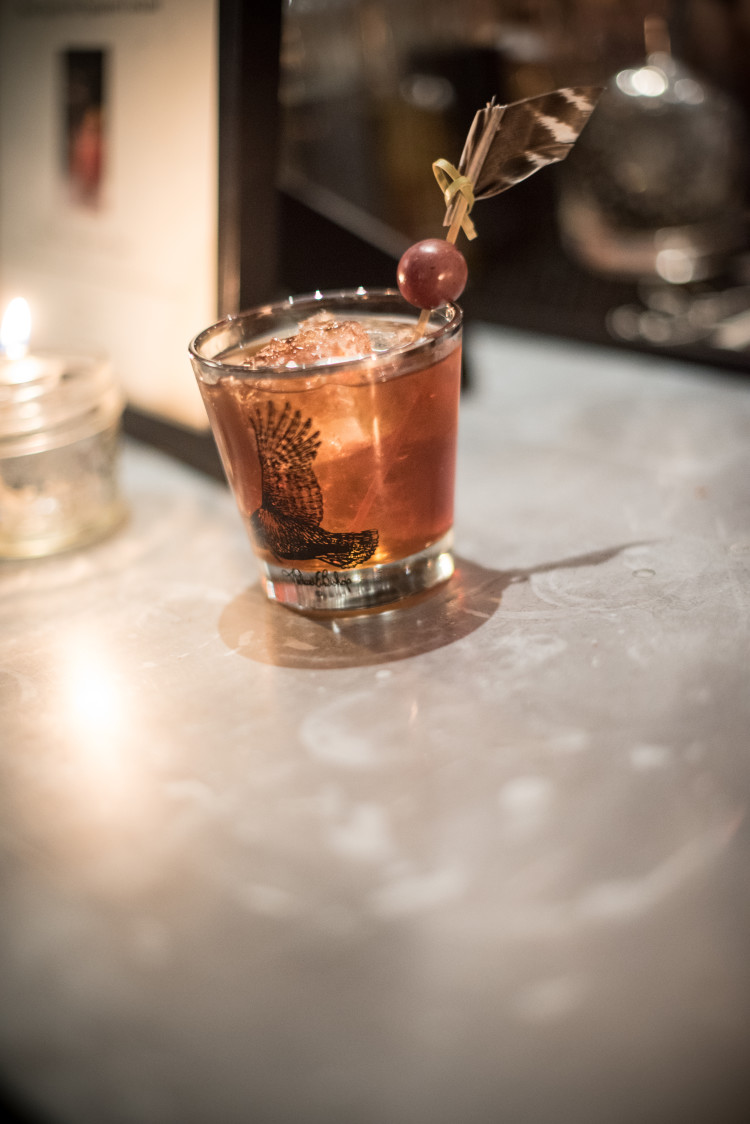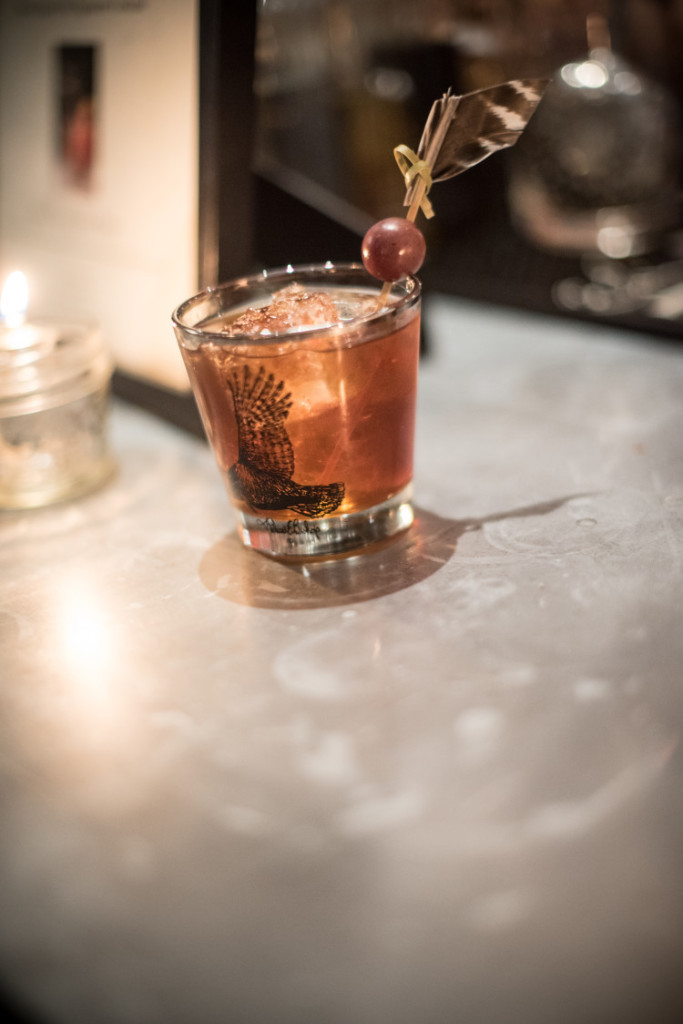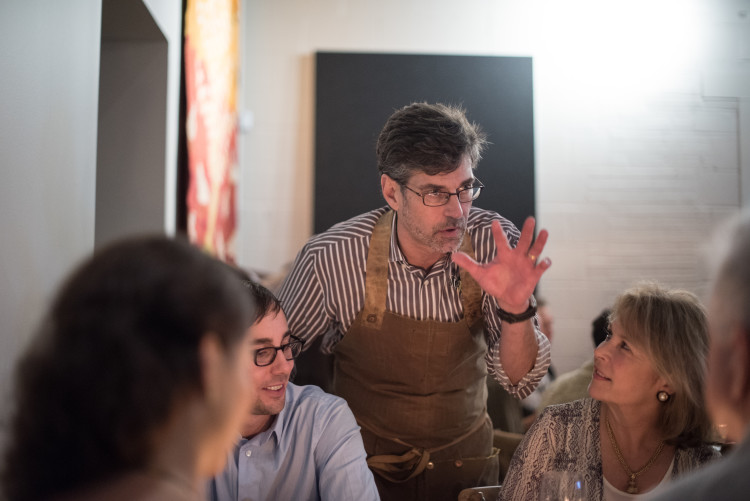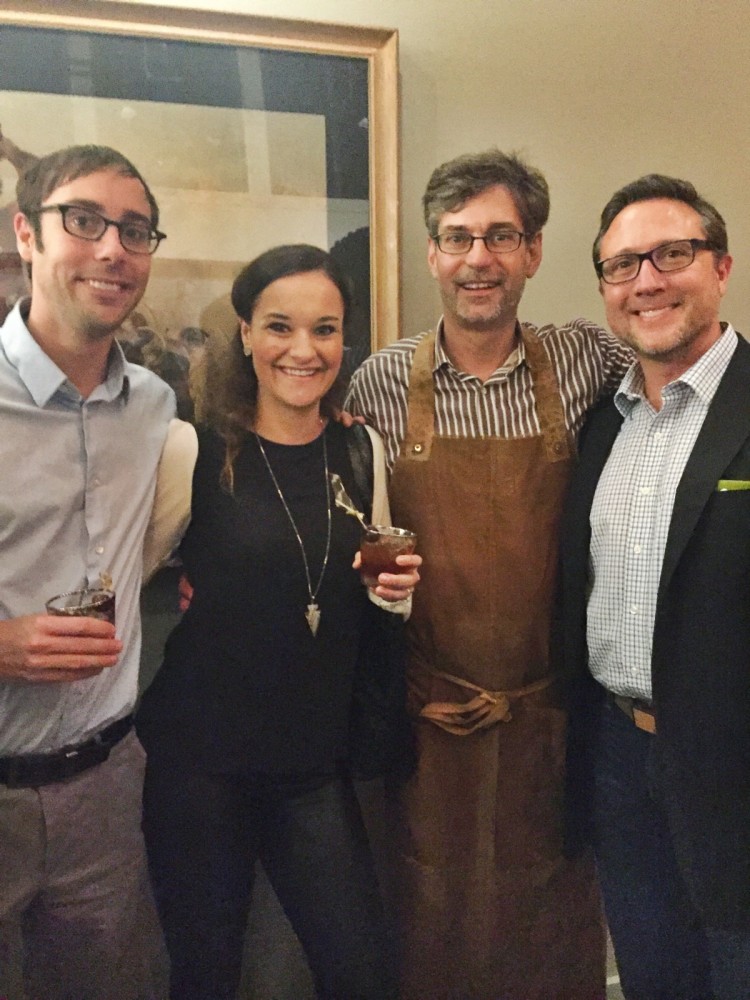 1. Taste of the Outdoors Private Event: We were invited this week to attend the Orvis Chef Collection media event to benefit Black Warrior Riverkeeper. It was such a unique experience with fabulous food, a cocktail topped with a turkey feather garnish that was from a turkey Chris Hastings shot, and an opportunity to learn more about conservation efforts with Black Warrior Riverkeeper.
As a company, Orvis strives to inspire a deep connection to adventure and wonder in the outdoors and has always looked for unique opportunities to raise awareness for local conservation efforts that are important to consumers. Mission accomplished! In a perfect intersection of food and outdoor lifestyles, Orvis has created the "Orvis Chef Collection," a collaboration with Chef Chris Hastings and Idie Hastings of OvenBird and Charles Scribner of Black Warrior Riverkeeper. You can shop this Orvis clothing collection at the Summit during November and 20% of proceeds will go to BWR from now through Wednesday, November 18th. (305 Summit Boulevard,  Birmingham, AL 35243)
Eric and I had a blast at this event and loved the intimate setting. The vegetable paella and the beef shoulder complex were some of our favorites!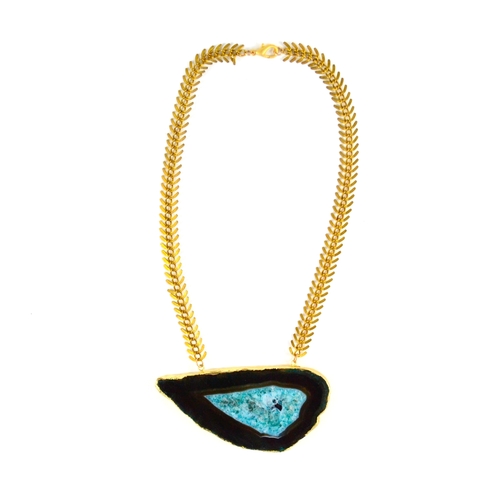 2. KMJ: My friend Kate Morris is back with her new fall/winter line! You guys already know I love her jewelry as evidenced here, here and here. Make sure to check out her new beautiful pieces!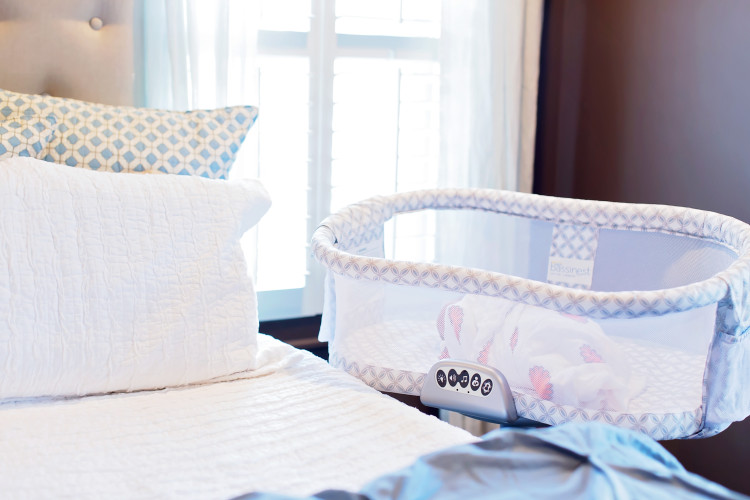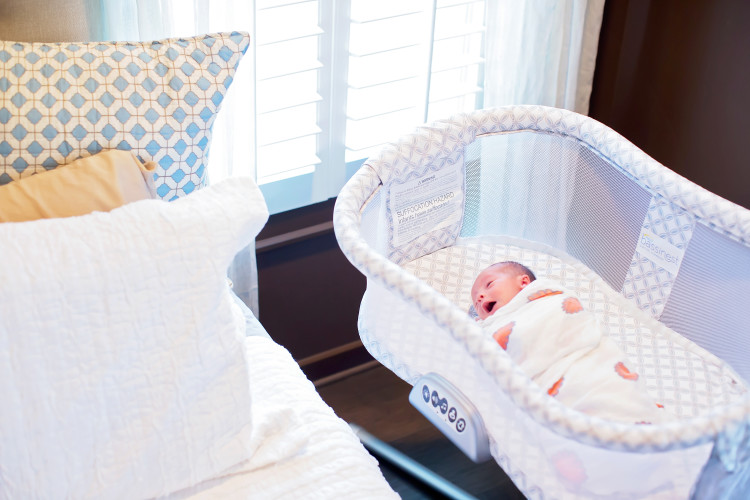 3. HALO Bassinest: When we were thinking about getting a bassinet, the only one that seemed reasonable after some research was the one with all the bells and whistles (just check out the video)! This bassinet came with things I didn't even know you could get like a light to help when he woke up to feed, a timer to let you know when he'd spent 15 minutes on each side feeding, a vibrate function, and music plus it swings in towards the bed and lets down easily on the side to let you get to the baby. It's basically the BMW of bassinets.
4. Free Workout: If you live in Birmingham, come join my personal trainer Home Fit for a FREE bootcamp style all-over body workout this Monday, 11/9 at 4:30 pm! Email me for location details. You can read more about my personal training sessions and working on my postpartum body in my post from last week.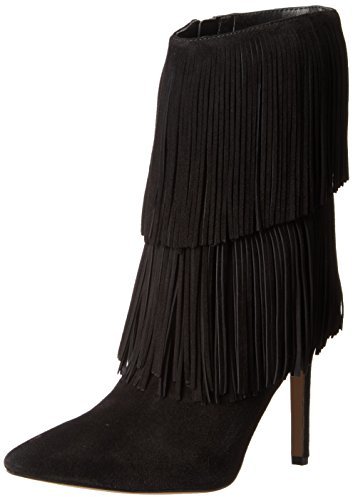 5. Wish List: I can't believe I turn 30 next week! I'm brainstorming on some birthday and Christmas wish list items. At the top of my lust list right now? These shoes which are 20% off with code:  20VETERANS
Help a sister out! What should I add to my wish list?
Heather Brown helps busy mamas of young littles who are caught in the hustle to find encouragement in their journey to true health, from the inside out, starting with the heart. Read her journey of learning to live a life well-loved
HERE!