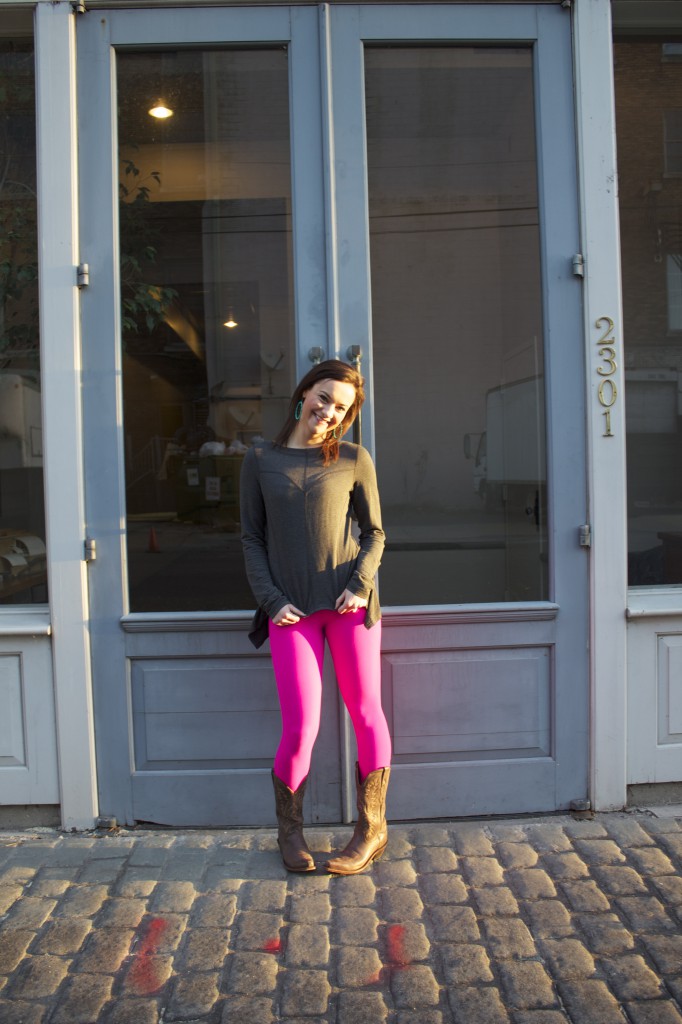 Fit Chic: Fashion in Fitness is one of my favorite posts to feature here on My Life Well Loved. Just because you're working out, doesn't mean you can't look fabulous! No need to schlep around in baggy sweat pants and t-shirts if you don't want to. Dress it up and enjoy transitional pieces that help you go from your yoga class to running errands.
Let's be honest, from the front of this outfit, the hot pink yoga pants are the clear star of the show. They're bright, fun and oh, yeah…totally comfy! But, oh, you just wait for it. This top can hold her own as well! She's demure and flattering in the front and then…BAM! you get ruffles, a peek of skin and just an overall show stealer from the backside.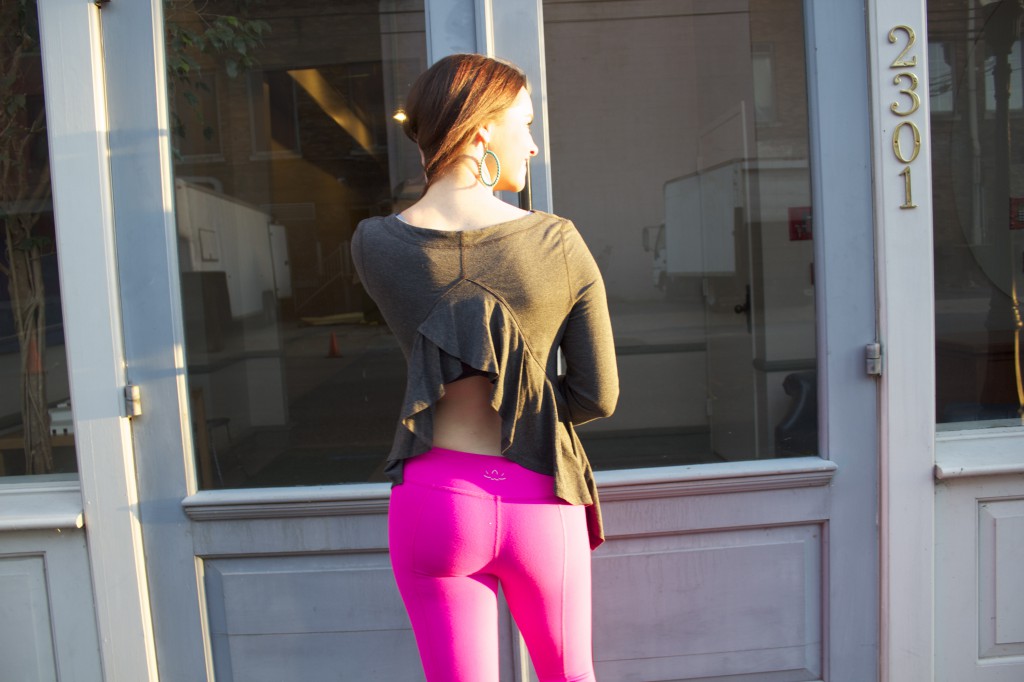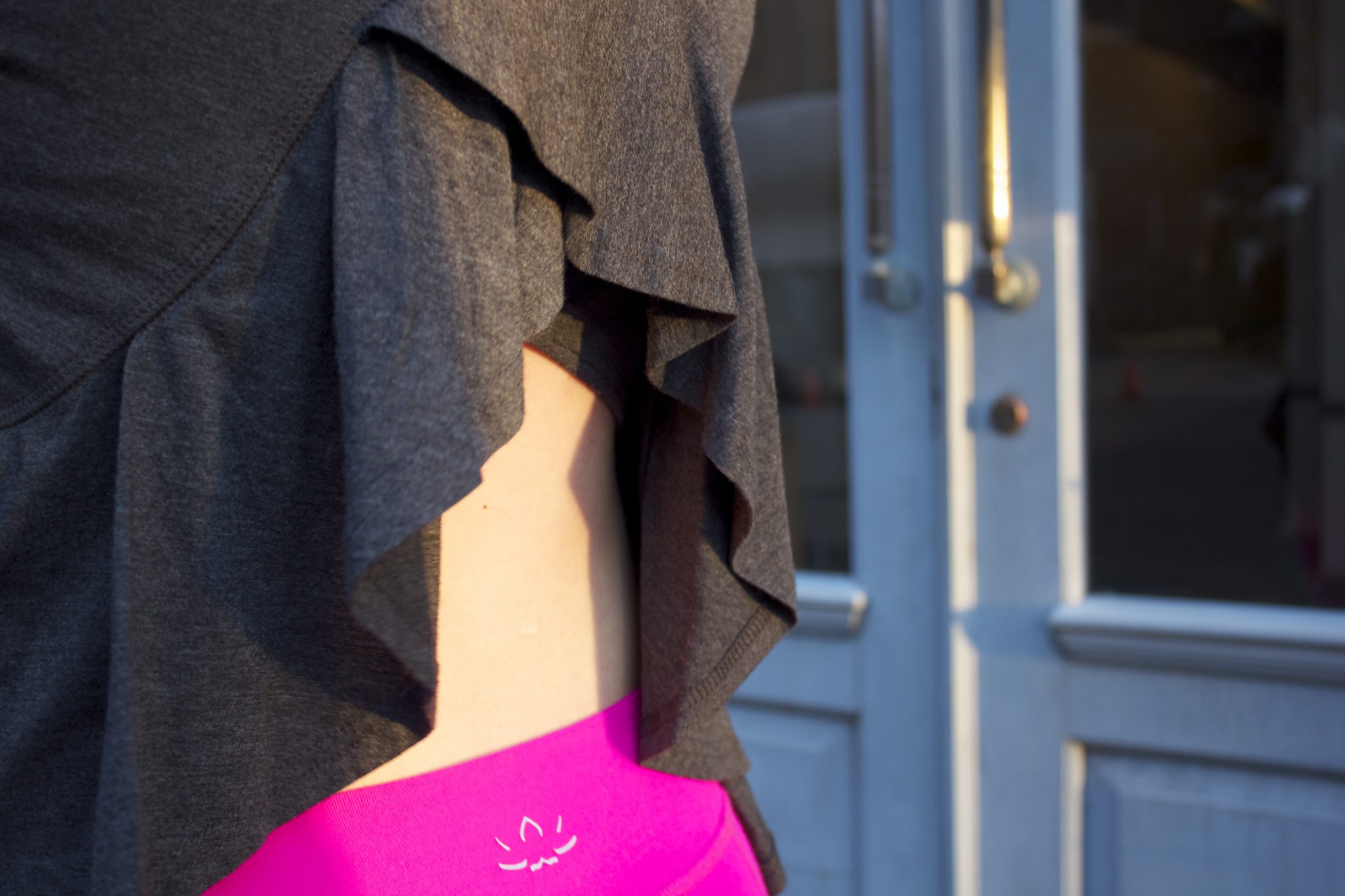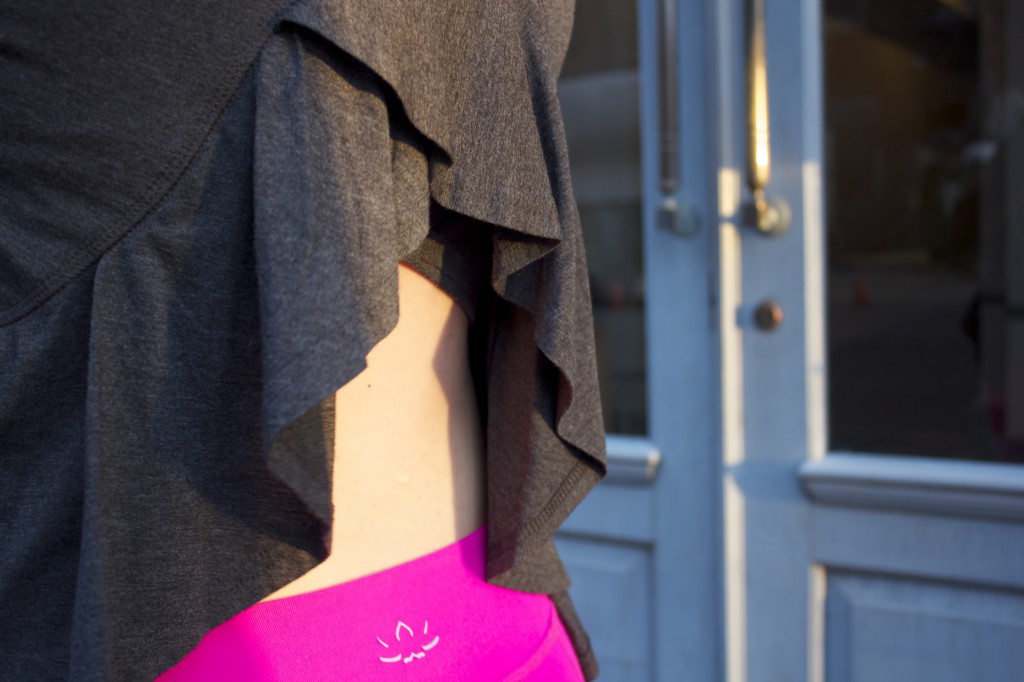 And then, of course, there's the boots. Being a Birmingham girl, of course, I LOVE my boots. Whether they be cowboy boots, booties, Fryes, or knee highs….gimme them all!
I sometimes slip on my boots to run to Pure Barre over the top of these crops and throw on the long sleeve top to keep me warm in the transition from workout to everyday life. Sometimes I just wear the top when I teach Pure Barre or go for a walk outside during this chilly weather we've had lately in B'ham. And honestly, sometimes I just throw on this shirt because I love it whether I'm working out that day or not! 😉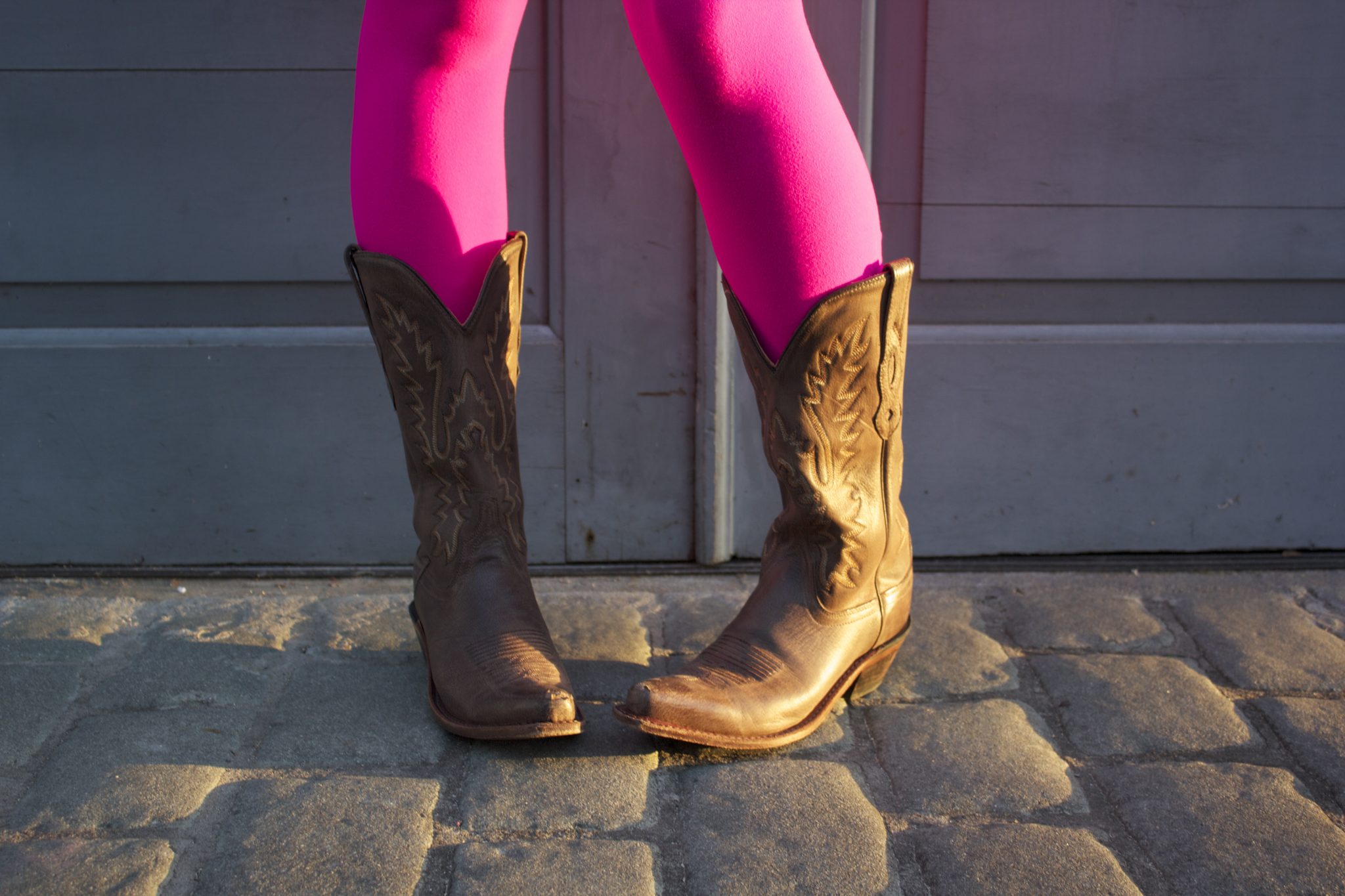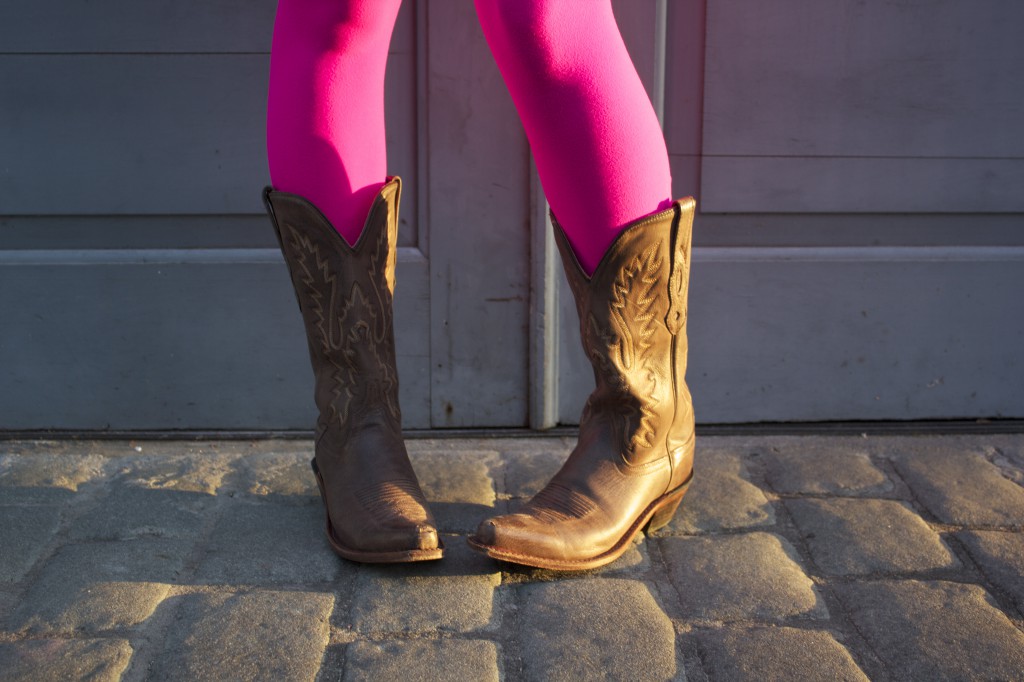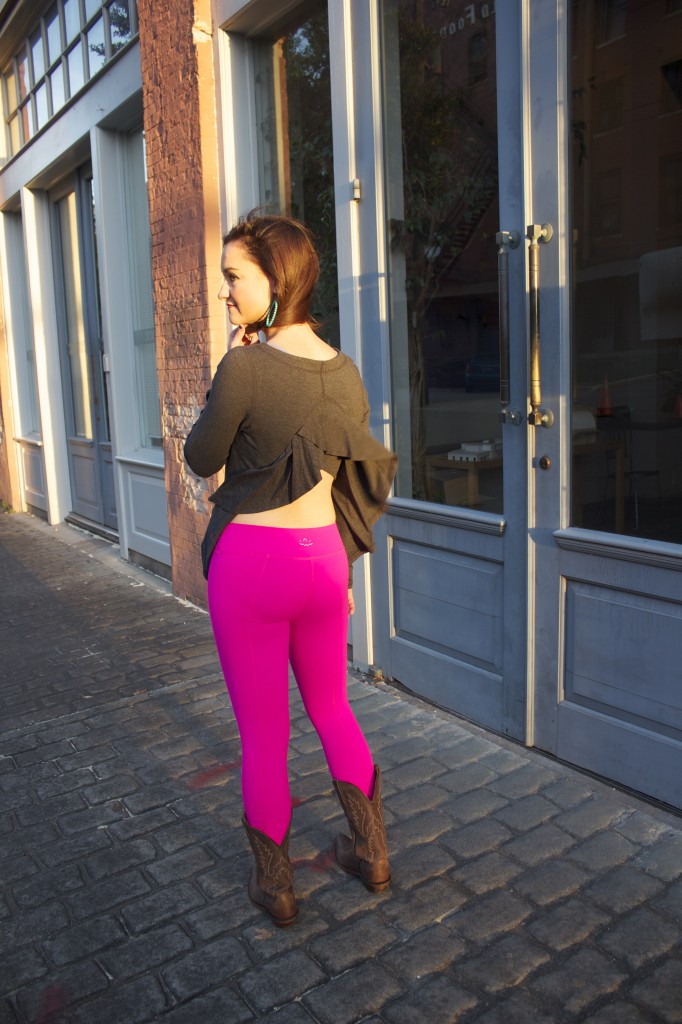 Are you as obsessed with these items as I am? If so, shop the look below and find yourself a little more motivated next time you think about hitting up that hot yoga or barre class!
Pants: Beyond Yoga Gathered Crop l Top: Karma Wear (Open Back workout tank or Long Sleeve option) l Boots: Western Boot Shop in Bham (Similar) l Earrings: Local Birmingham Boutique (Similar on sale!)