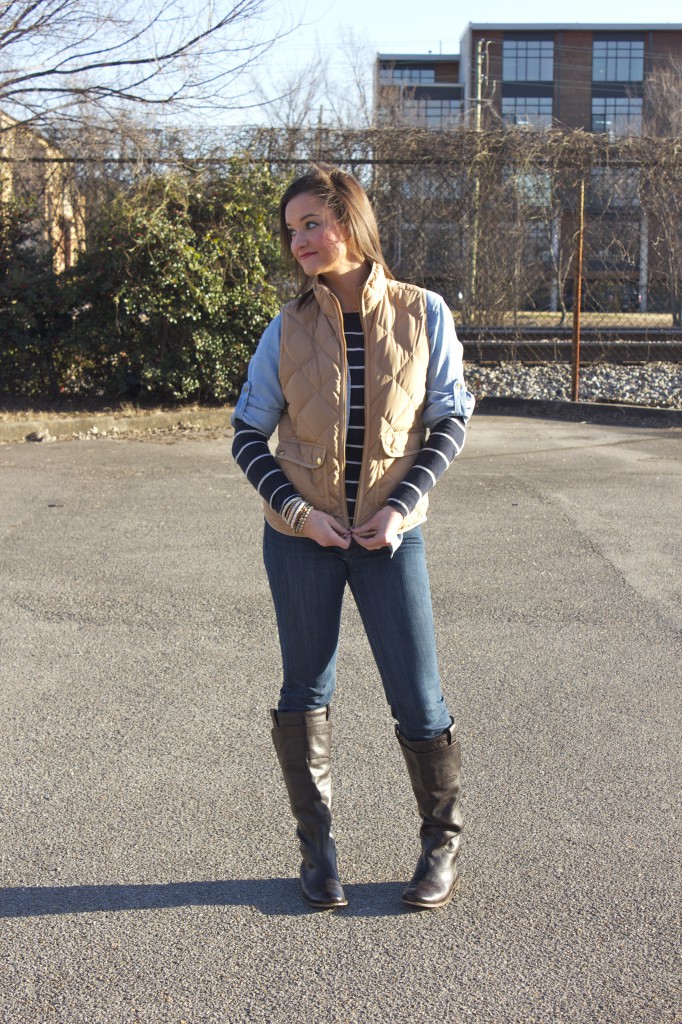 Winter layers are a must in my book. They are cozy, comfortable and trendy to boot. I'm all about throwing on a base layer, a sweater, a vest, and even a scarf to stay warm when needed or just as an expression of style. And then top it off with some fun elbow patches. I'm done.
I tend to get hot pretty frequently. The running joke in my office is that if people are freezing, my name is all over the issue with the thermostat. Oops! :-/ So, not only do layers keep this southerner nice and toasty in the winter, but when I get overheated inside, I can shed a layer or two and still be good to go.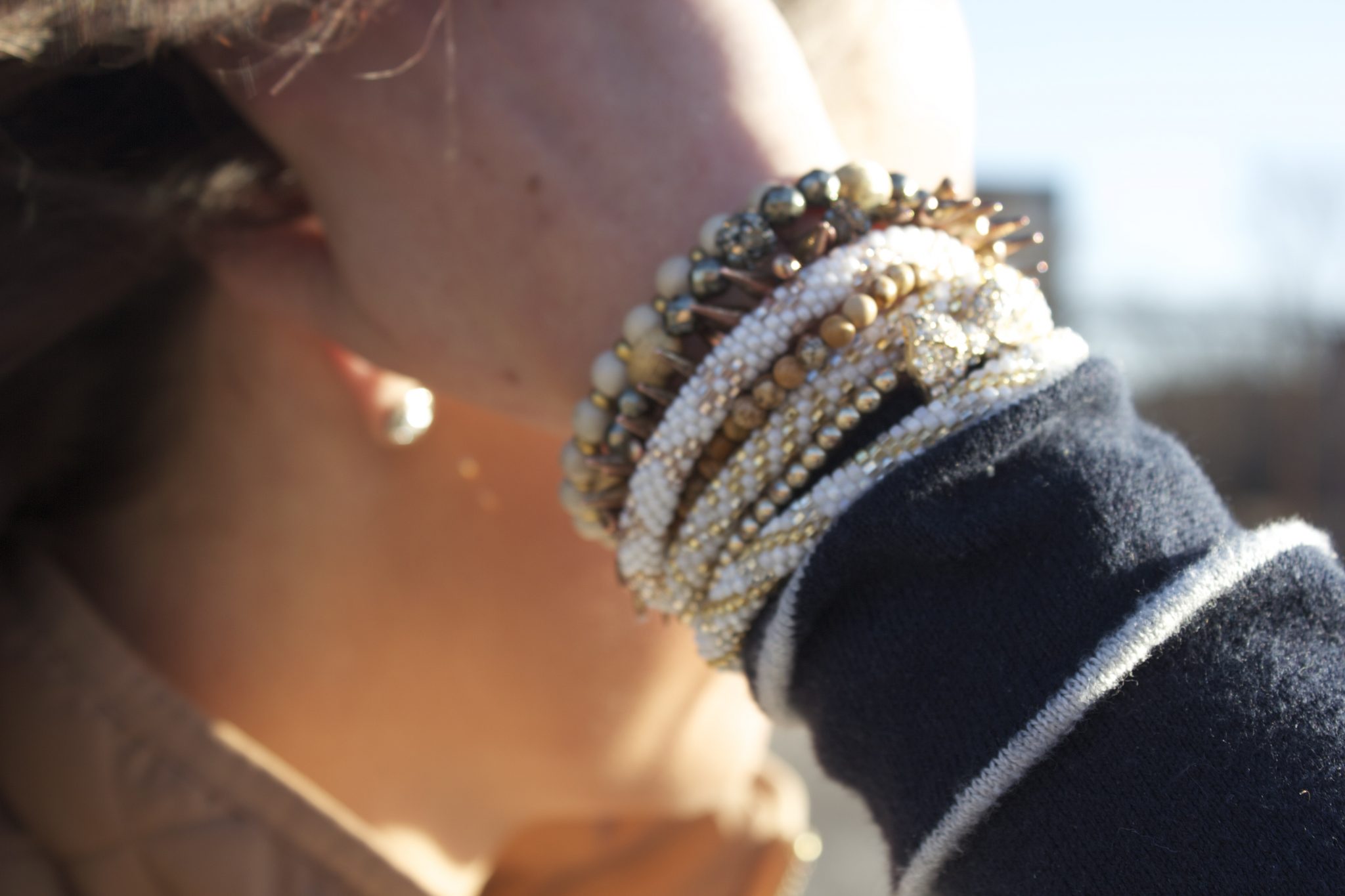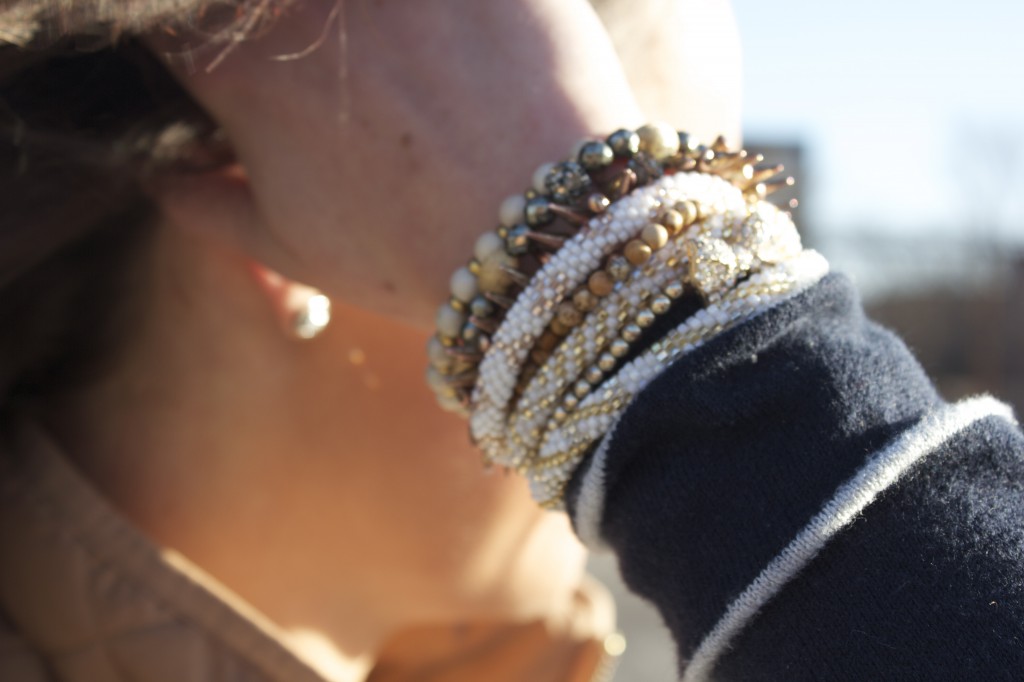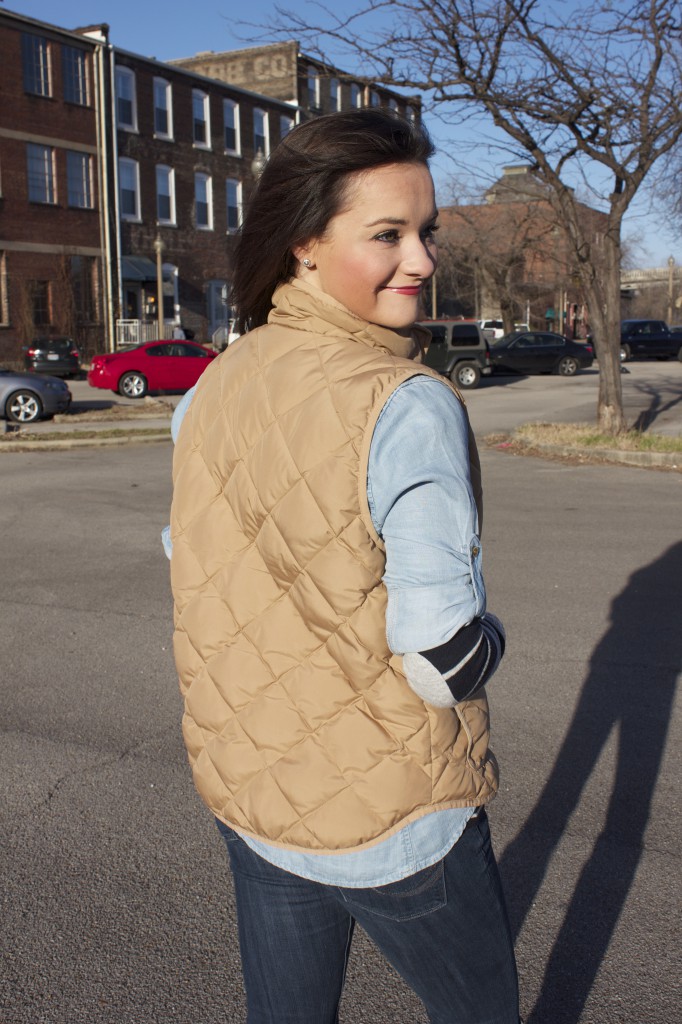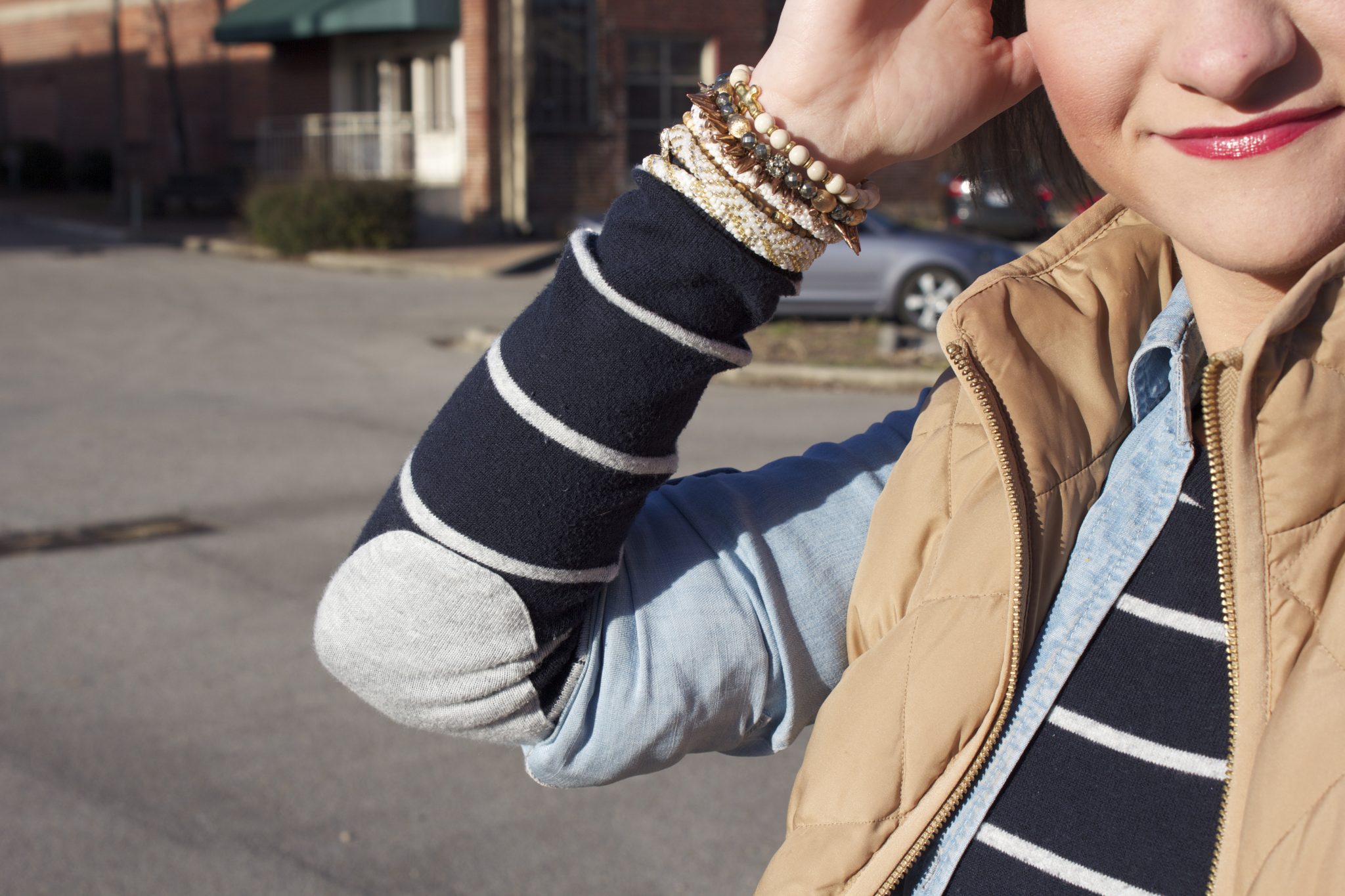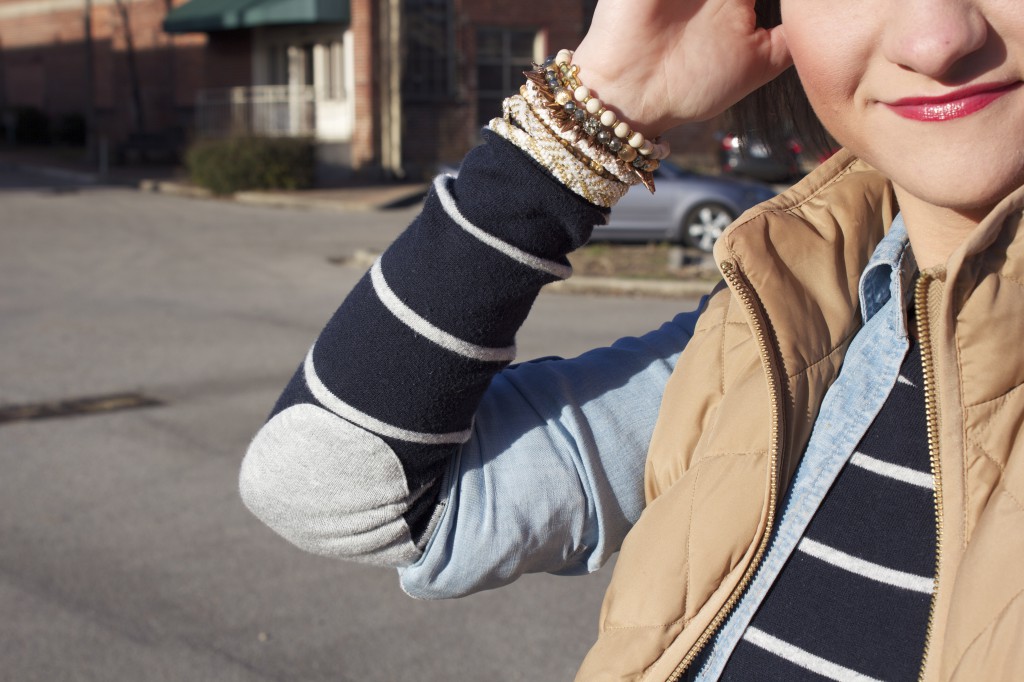 What I love about this outfit is that it's comfortable but can also be dressed up by throwing some extra bling on with it. Every time I wear the bracelet I layered on at the bottom, it's a total show stealer. Everyone comments on it. The truth is I got it for Christmas and don't even know where it's from. I just told my mom to get a knock off from the bracelet I liked on my Pinterest boards!  It's just SO sparkly, chunky and FUN!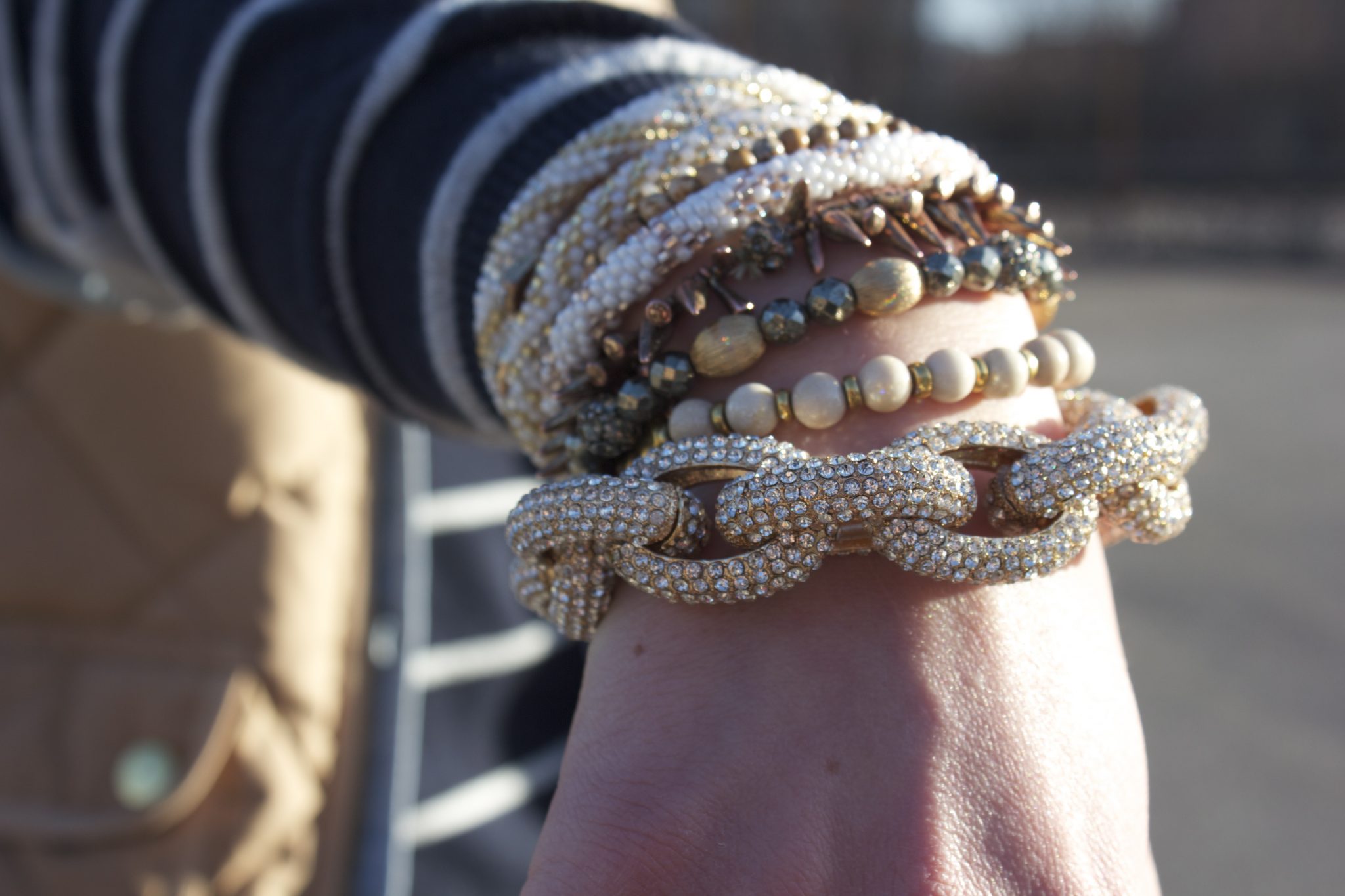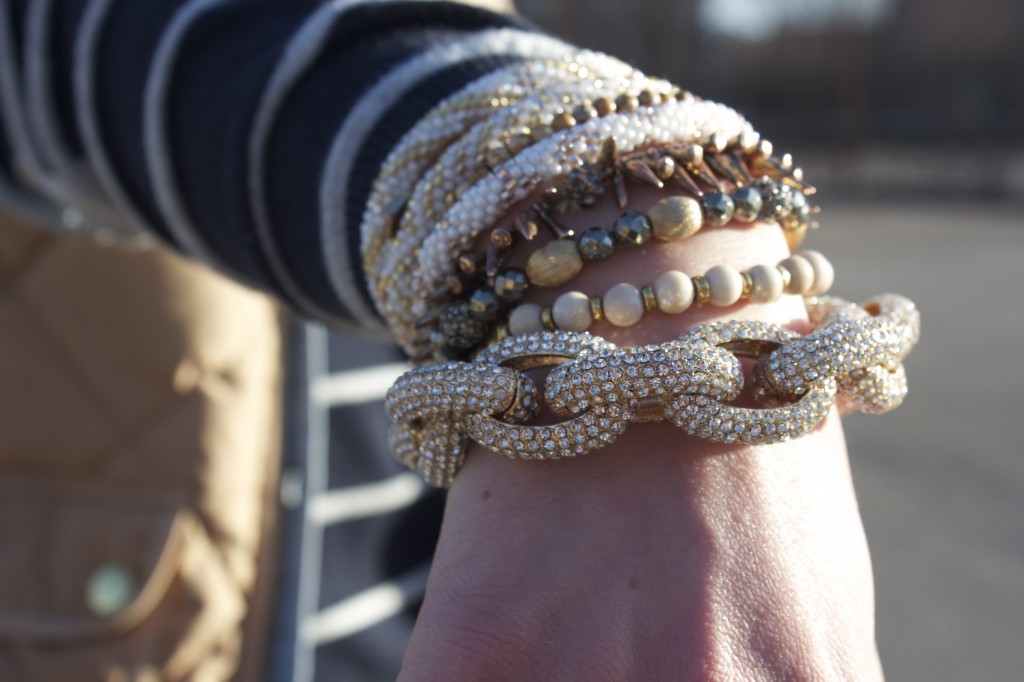 Button Down: Bella Dahl on sale (found for around $50 at Nordstrom's Rack! Similar here.) l Elbow Patch Sweater: Banana Republic (similar) l Vest: J Crew l Boots: Frye Paige or find some fun Frye knockoffs at Target l Bracelets: Pave Link & E McGarrah Designs, Lily & Laura
The Frye Boots as many of you remember are one of the things I asked for for my birthday! I'm so thankful the hubs got them for me! And, I really can't say enough about that Bella Dahl shirt. My friend, Erin, convinced me to buy it at Nordstrom Rack for around $50 or $60 and man, am I glad I did! I wear it at least once a week and it's so soft and worn in feeling. Adore! The story being the J. Crew vest is that I got a great deal on it at one of their fashion events in our local Birmingham store. I wear it once a week as well. Total closet staple!
Now, you tell me, what's your favorite way to layer something or what's your go-to winter look?