SHOP The Faith Filled Parenting Photos HERE: Sweater Dress // Waterproof Booties // Vest // Earrings // Leyton's Vest // Finn's Shoes // Finn's Sweater // Leyton's Shoes // Eric's Sweater // Eric's Shoes // Eric's Pants

Photos by Rachel & Noah Ray
Parenting is hard…I don't think anyone would debate me on that! I know there is no one right way to parent and no child/parent relationship looks the same. When y'all requested a post on what discipline in parenting looks like in our house, I'm not gonna lie, it made me nervous to write. So first and foremost, I'm going to give the disclaimer that I have never read a book, heard a podcast, or listened to a parenting seminar where I agreed with EVERYTHING the author/speaker/parent said. And in the same way, you probably won't agree with EVERYTHING I say or even most of it and that's ok.
We each are uniquely equipped to parent our child and God made YOU, your child's mommy, for a reason. He has specifically crafted your child from the breath in their lungs, to the attitude they have, and their struggles along with your struggles to interact and grow one another. Let go of any guilt you may feel right now about not parenting "right" because again, God called YOU to parent your child, not anyone else.
If you seek out His guidance, rely on other wise mentors ahead of you, seek counseling if needed, and take an active role in trying to problem solve what's going on in your parenting relationship, you will find successful strides being made.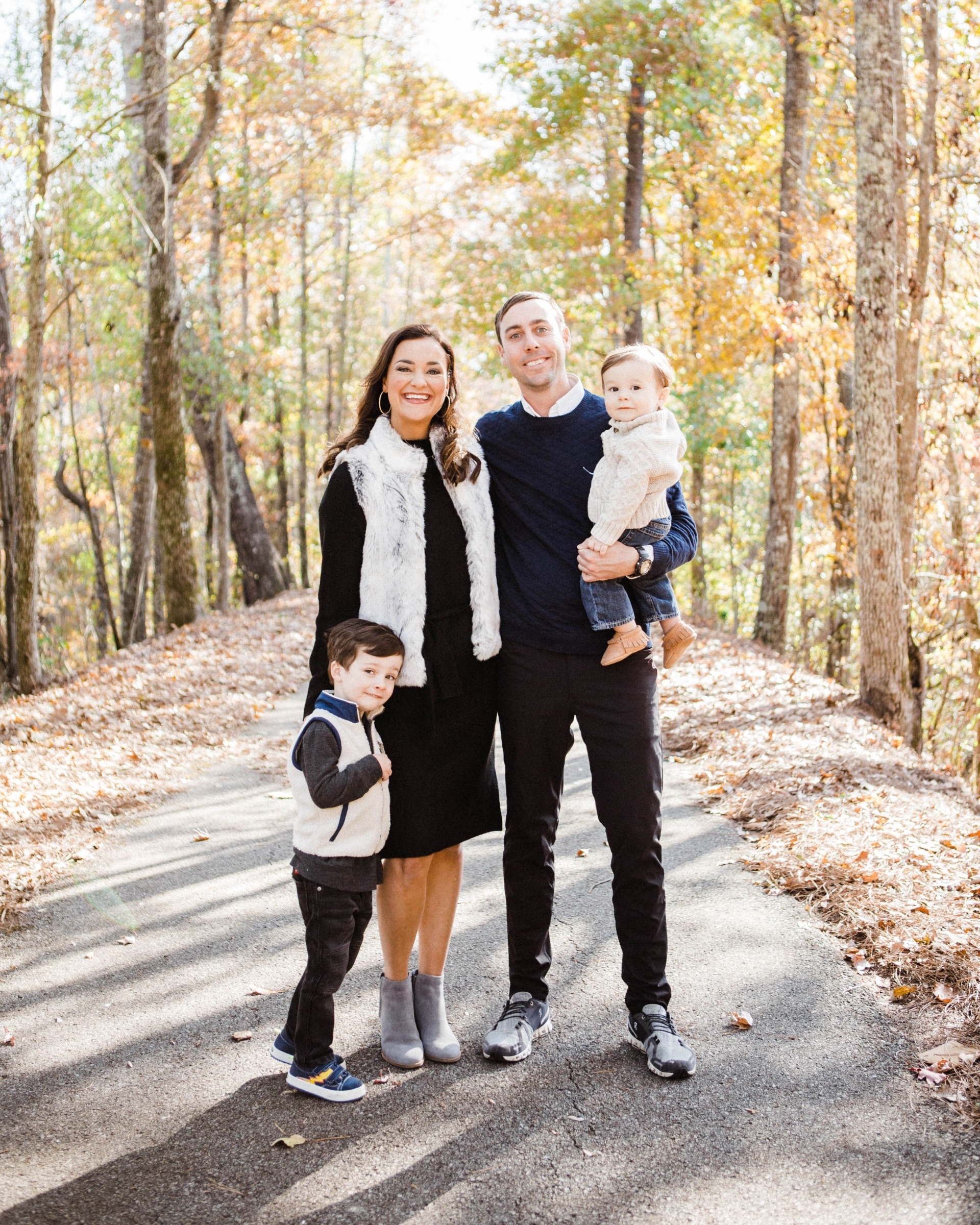 Many times I think about parenting like I think about marriage: If I'm not actively working on It, I'm not getting better at it. If I'm not working and getting better then I'm standing still and actually backtracking. I learned in a small group focused on marriage many years ago this thought process and I think it proves true in almost all relationships we have. There is no standstill when it comes to relationships – only forward or backwards.
I picked Eric's brain a bit about this topic and wanted to make sure we were aligned to be respectful to him and what I share publicly online. Marriage really is the cornerstone of our family unit. Leyton already realizes mommy and daddy go on date nights frequently. He knows he's not supposed to interrupt when we are talking (this is still a work in progress…BIG TIME!) and that he's supposed to come up and put his hand on us to get our attention when he has something to say without interrupting.
I want Leyton and Finn to see we value our marriage and they can find security in that. We are a united front to them. If mommy says "No" many times Leyton will go to Daddy and ask. If Eric knows I said "No" his answer will also be no. My heart longs for Leyton and Finn's wives one day to know Leyton and Finn value them first, before their future kids. If we don't model dedication and respect in marriage, it's going to be a lot harder for them to do so too one day.
I truly feel I could write a novel on this so I think I'll leave you with a few key points Eric and I use in our parenting. If you guys are interested in reading more, let me know and I can write more content expounding on each thought!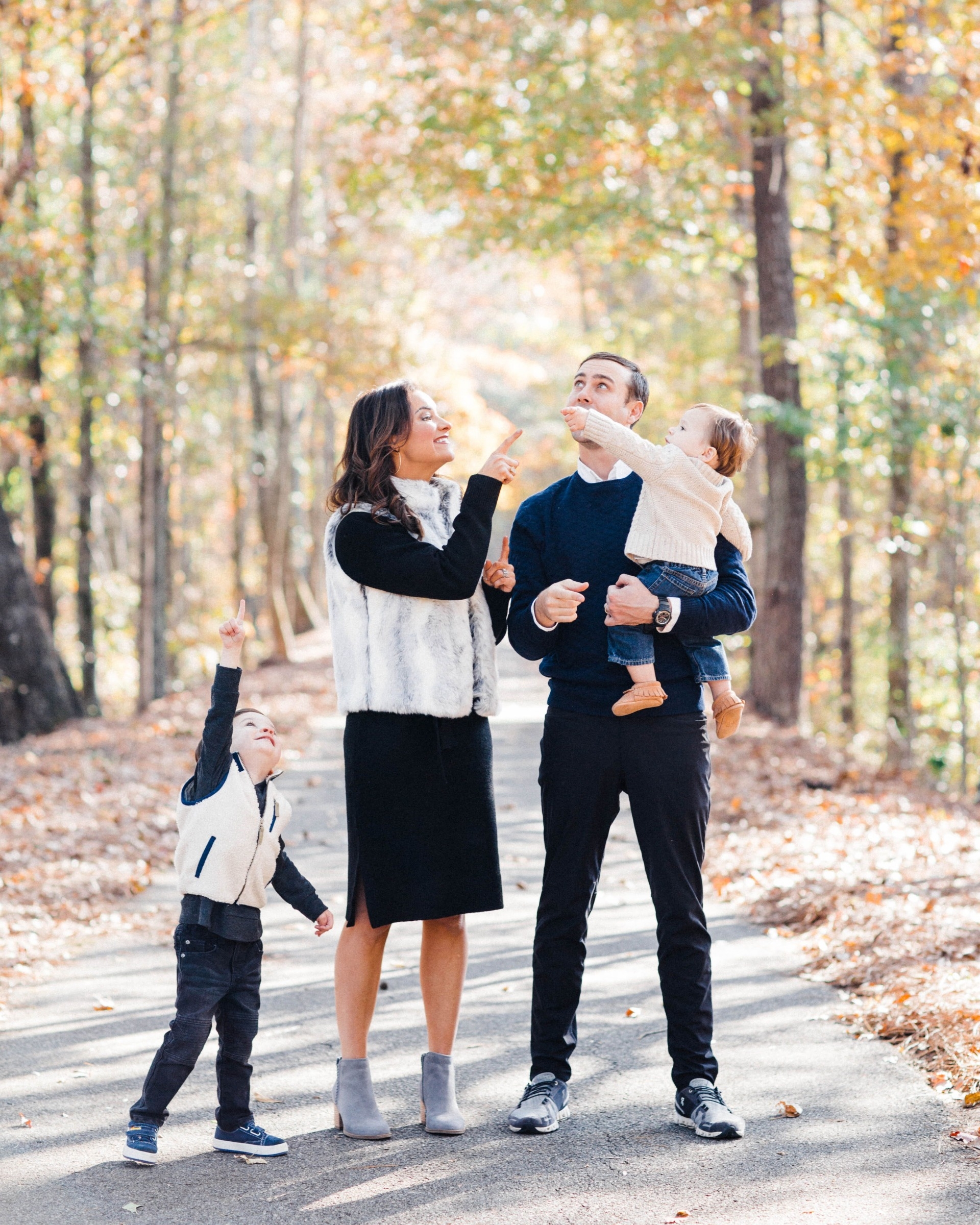 My Tips For Faith Filled Parenting & Discipline
Your kids are not your friends. We are called to parent, shepherd, and guide them until they are older, wiser, and more mature.
Let them cry and/or learn disappointment. Leyton knows when we say it's nap time or bed time, we mean it. He can cry or call for us but we will not come back in unless he's sick or has an emergency.
Say what you mean and stick to it. Although, I have learned in recent months Leyton needs to hear me say, "Actually buddy, mommy thought about it and I changed my mind. I don't think it's a big deal for you to have ________ so you can do that today." But when it's a boundary where enforcement is necessary like, "It's naptime, I'll see you when you get up." There is no whining to get out of it.
Set the expectations. Eric and I learned this from another parent and thought it was pretty brilliant. On the way to church or a friend's house or before we host something in our home, we say, "Leyton, we are going to _______. Let's talk about the expectations while we are there…" By doing this, he knows what is expected and if expectations aren't met, there will be consequences.
Prioritize marriage and date nights to set a firm foundation for your family.
We are working on teaching Leyton (based on this course I'm doing)  that he is safe with us, he is loved no matter what, he is called and capable, and he is responsible for his actions.
When tensions arise, try to get slow and low instead of large and loud.
We do daily affirmations and Scripture memory verses and implement lessons we are learning into our discussions about correcting behavior.
We do not count to 3 as counting in my opinion teaches them they can delay obedience.
We are working on manners like saying please, thank you, yes sir, and no ma'am when confirming we have been heard and understood when it's an important thing he needs to hear and heed.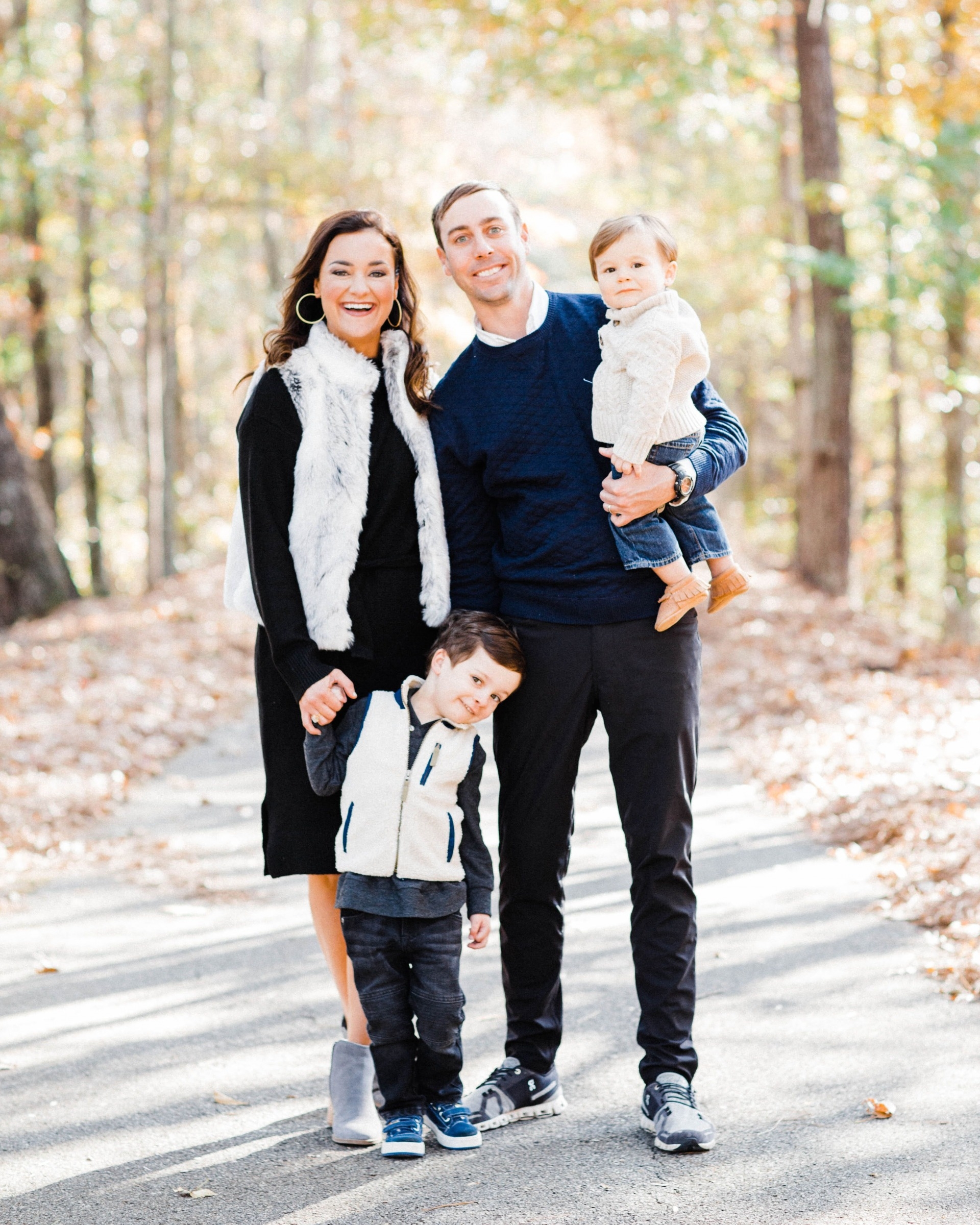 Discipline is always hard to navigate and as Leyton is getting older. With Leyton being 4 and Finn almost 1 and a half, we are seeking to learn more about how to discipline them in a Godly and loving manner. I want to be proactive about learning the best ways to communicate with my boys so they feel loved and respected and so I can feel confident I'm handling my relationship with them in the best manner possible.
We like to follow the connected families framework shown below to guide our faith filled parenting.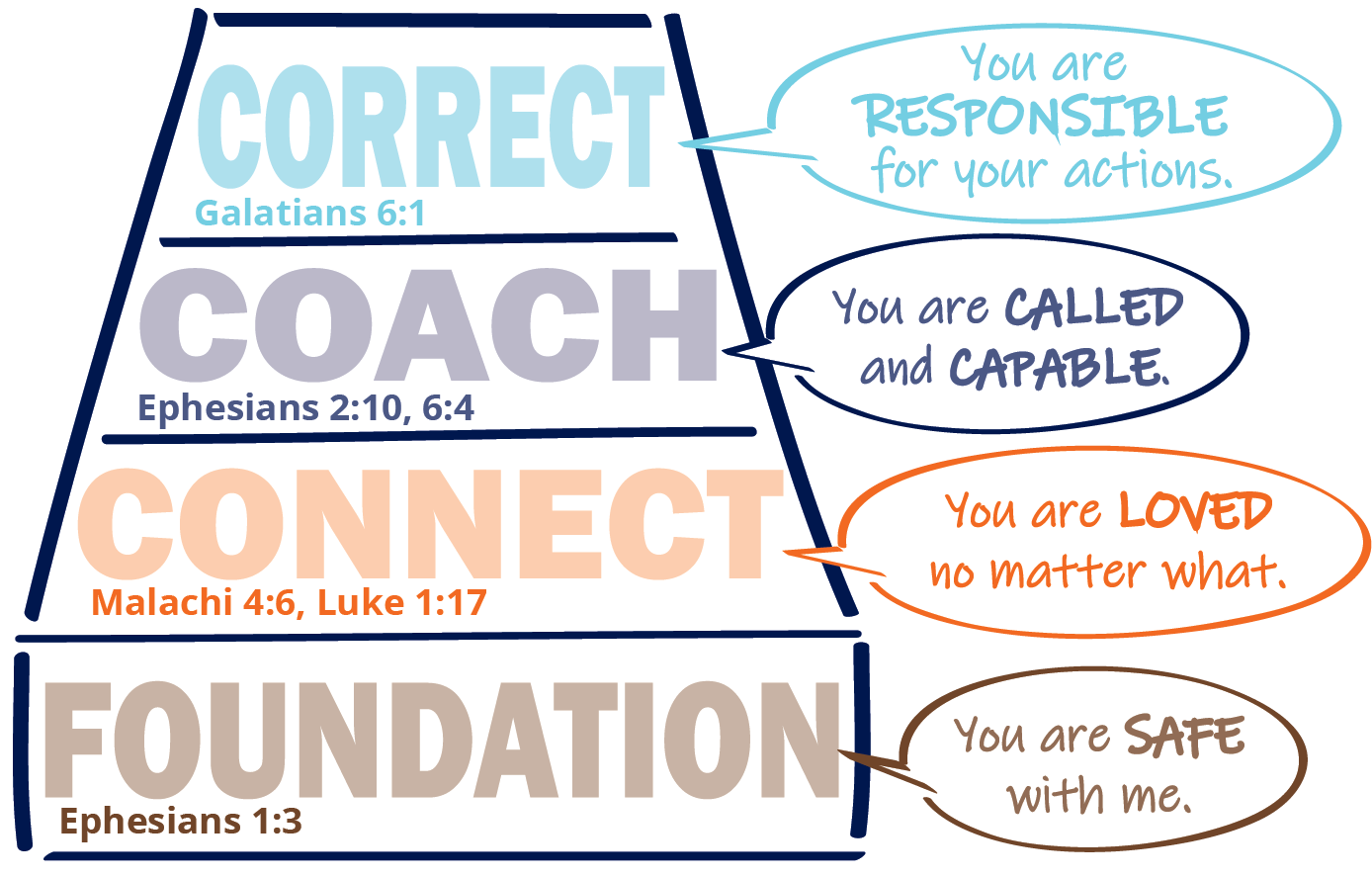 Another favorite part of this course, Discipline That Connects, was the Bible's teaching: Gentle answer turns away wrath. Communicating unconditional love to our children and teaching them responsibility is really teaching them to love others. A thought that stood out to me was this, "Misbehavior is the golden opportunity for true unconditional love!"
Isn't this so true? If we really take a step back to get low and slow down when our kiddos are misbehaving, I have found personally I can absolutely show them love even in that frustrating moment as a mom. Back tracking to when I talked about marriage being the cornerstone of our family unit, love is a powerful thing! Faith filled parenting is possible when you are keeping Christ at the center of your marriage and your family.
SHOP The Post HERE:

PIN The Post For Later!
Heather Brown helps busy mamas of young littles who are caught in the hustle to find encouragement in their journey to true health, from the inside out, starting with the heart. Read her journey of learning to live a life well-loved
HERE!