Those of you who have stuck around here for a while know that I have a major affinity for juicing. It's a great way to get in your veggies on the go, it helps keep you fuller for longer, and juices taste delicious once you get used to them. If you don't believe me, listen to the founder of Daily Greens who used juicing as a means to help her recover from a battle with breast cancer.
Shauna Martin, Daily Greens' founder, discovered her passion for green juice and its life-giving benefits following her battle with breast cancer as a young mom. Fully recovered and thriving years later, Shauna makes sure she does two things every day: Give thanks for another day with her family and friends. And of course, drink her Daily Greens™.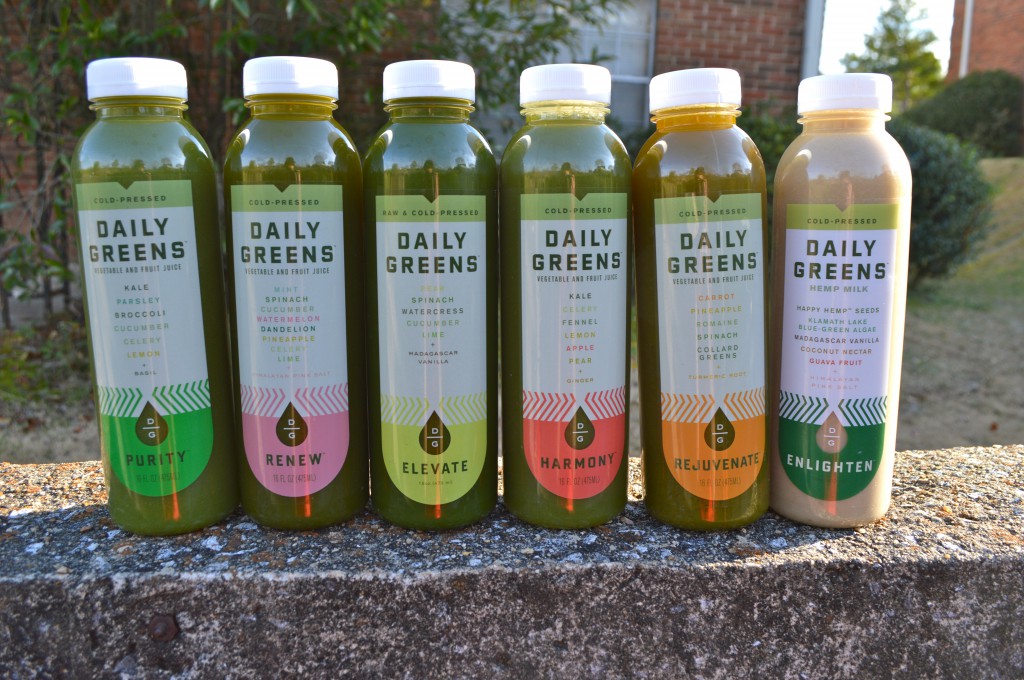 Daily Greens sent me a flight of all their juices to try, an awesome t-shirt that's really soft and the perfect fit for the hubs, and a sweet handwritten note from Shauna. Here's what I personally like about these juices:
They are all GREEN! Each juice is mostly veggies, which can be hard to find! Many juices are loaded down with fruit juices more than anything else, extra sugars, or water…but not these babies!
Daily Greens juices are cold-pressed which means they get more juice out of every produce item.
These juices have 9 servings of veggies & fruits pressed into each bottle!
Juices boost energy and hydration.
A portion of the proceeds go to help women battling cancer.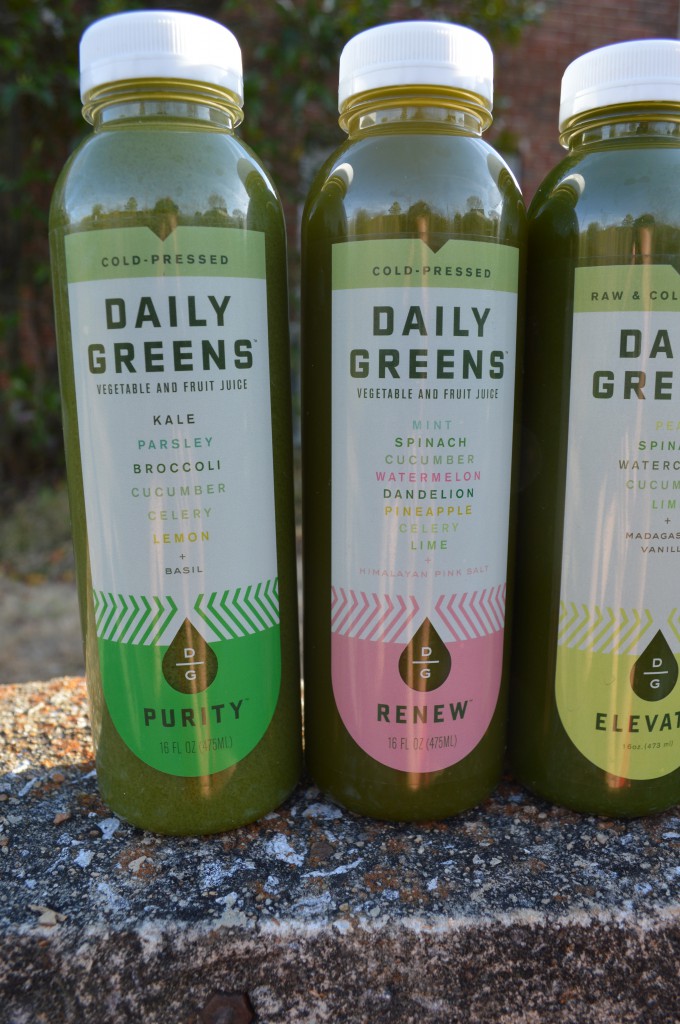 The first juice I tried was the original juice they created, Vitality. Shauna said she created it while thinking about what her fellow Austin dwellers like…BBQ. She said she knew she wanted to get that flavor (sweet, salty, & spicy) captured in a juice! Vitality blends kale, jalapeno, pineapple, cucumber, celery, cilantro, lime, and wait for it…Himalayan PINK Salt! I've never tried that before but man was it good in this juice! But, honestly, there wasn't a juice I didn't like and I couldn't even pick a favorite….which for those of you who know how opinionated I am…that's weird! Needless to say, they were all delicious, fresh, and smooth.
If you're new to juicing, these seem to be a bit milder than other green juices I've tried. I literally loved every single one of these juices! Today, it is said that only 7% of the standard American diet consists of fruit and vegetables, ONLY 7%!!!! That is not ok! This is the very food that provides 100% of the vital nutrients needed to fight disease and maintain good health. This means many Americans are chronically malnourished. We are the fattest and most unhealthy country in the world, with heart disease and cancer as the top two killers in the U.S. I want to take charge of my health, so for me, I know it's much easier to get in all my fruit servings for the day. So when I look for a juice, I want it to heartier on the vegetable side.
I have a group of friends that are really into juicing with me. I was cracking up because after I posted a picture of my juice on Instagram, one of them text me with their bottle of Daily Greens they were trying for the first time from our Whole Foods here in Birmingham! (Find a Daily Greens supplier/grocer in your area HERE or buy directly from them online.) Do you juice? If so, what's your favorite kind of juice?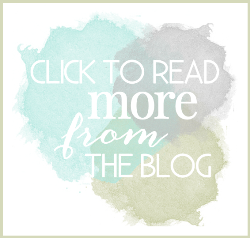 Free Pantry Staples List
Get the FREE Clean Eating Pantry Staples Printable List plus healthy living lifestyle tips from MyLifeWellLoved.com!