The Curry Chicken Salad Recipe Post was originally published in February 2016 and updated in July 2020.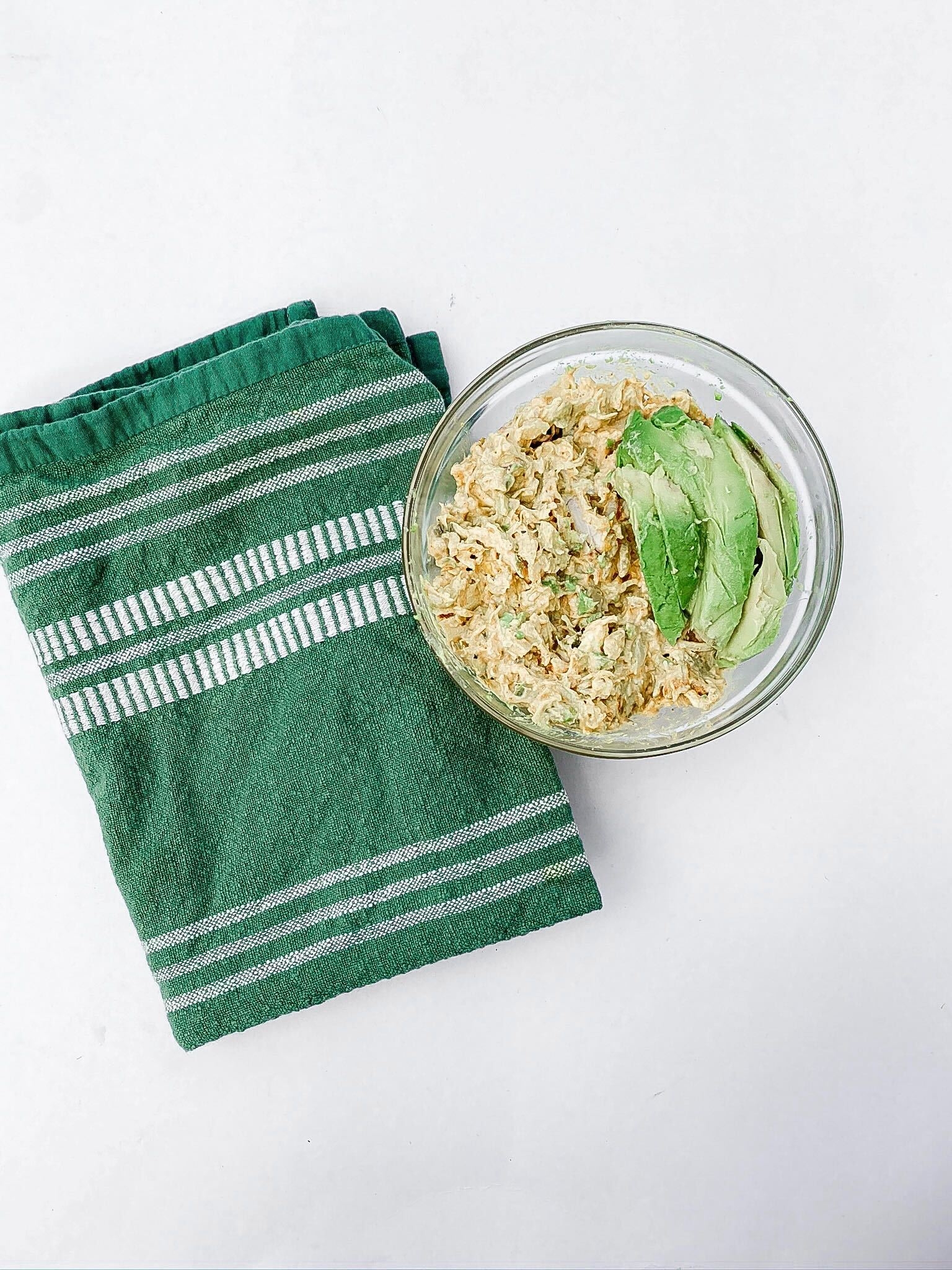 SHOP The Curry Chicken Salad Recipe HERE: Glass Bowl // Forks // Green Towel
Looking for a quick salad recipe? Scroll down for this delicious curry chicken salad recipe!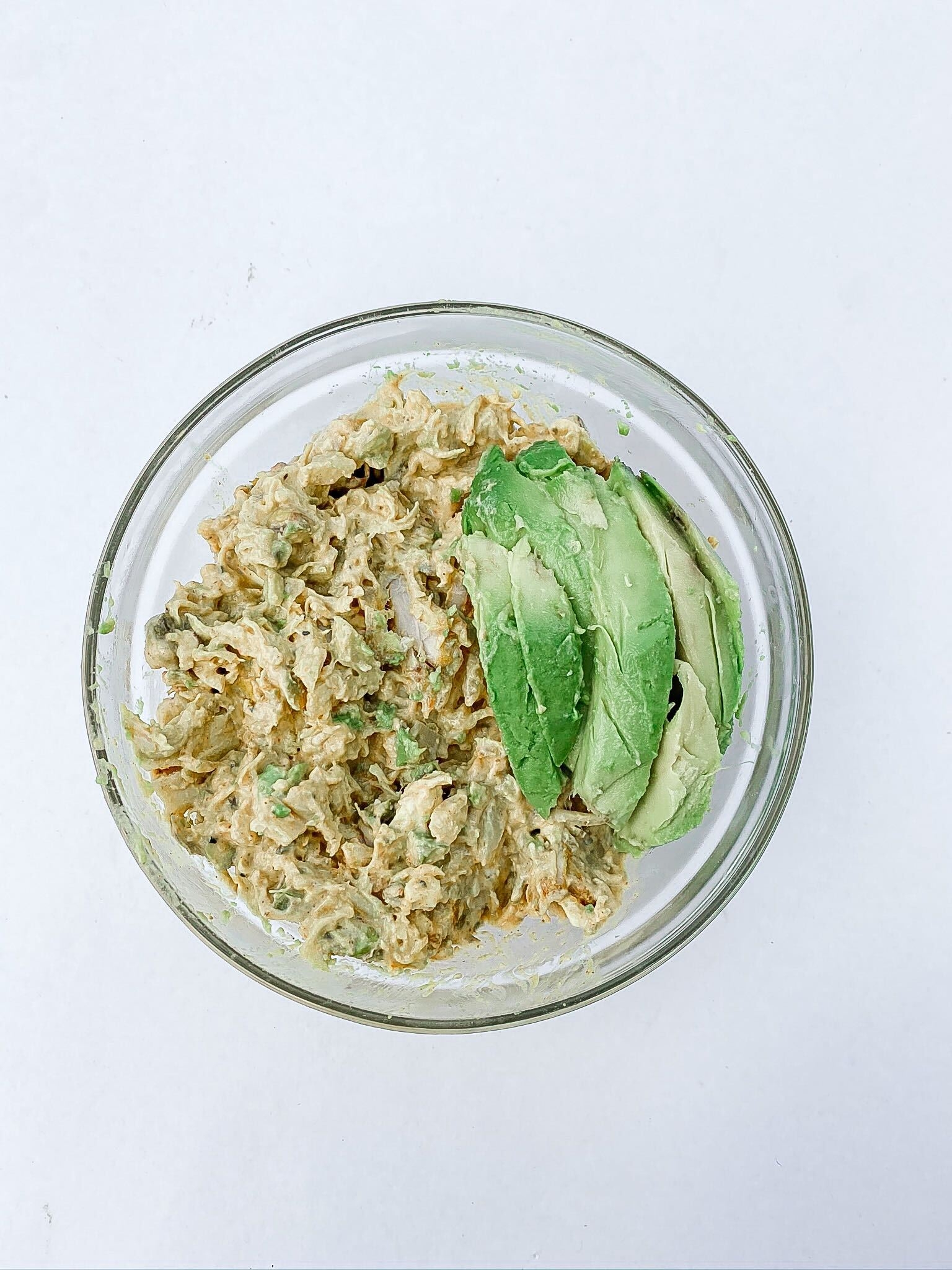 Curry chicken salad just might be my love language, seriously! I love curry. And I also love dark meat chicken (thighs specifically). Furthermore, I love feeding my people and making people happy with food. Boom. And the biggest compliment that I got from this meal: Eric asked if he could retain some of the leftovers for lunch the following day. Winning! Check out this delicious recipe and I guarantee you'll get the same reaction!
I know that one of the hardest things about preparing meals for yourself or your family is coming up with ideas! That's why I put together 6 weeks of healthy lunch ideas for you! Completely FREE. Yep, you heard me. For the next 6 weeks, I've got your lunches covered! I'm sharing all my favorite low carb, low macro, and regular macro lunch options that fit in with the FASTer Way To Fat Loss program (or just a healthy lifestyle). And don't worry, if you're unfamiliar with low carb, low macro, and regular macro meals, I explain everything! Drop your email in the box below, and thank me later!
Now, let's get to that recipe!
Curry Chicken Salad Recipe:
Curry Chicken Salad
Ingredients
Package of chicken thighs (about a pound)
A small container of Oikos Nonfat Greek Yogurt
Half a cup of light mayonnaise
Small can of sliced water chestnuts
Half a cup of crushed pistachios
Red curry powder (to season chicken with and to add to the dip once ingredients are combined)
Chili powder
Garlic powder
Onion powder
Cumin
Salt and pepper
Instructions
Preheat oven to 350 degrees.
Coat both sides of chicken thighs with red curry powder, garlic powder, salt, and pepper until the spices are visible on the meat. Place on a nonstick baking sheet and place in the oven to bake for approximately 30 minutes (or until done).
Remove chicken thighs from the baking sheet and allow it to cool.
While chicken is cooling, place shelled pistachios in a plastic zip-top bag, Cover the Ziploc bag with a hand towel. Pound with a mallet or canned good in your pantry till they are in small pieces.
Dice water chestnuts.
Once cooled, shred or chop the chicken
Combine shredded chicken with mayo and Greek yogurt and stir. Add in additional curry powder and cumin, more garlic powder, chili powder, onion powder, salt, and pepper to taste.
Stir in pistachios and water chestnuts until well combined.
Place in refrigerator to chill for at least an hour and serve.
Macros:
Total Calories: 1164
Carbohydrates: 48.6 grams
Fat: 78.6 grams
Protein: 64.4 grams 
Finally, thanks so much to Jamie Mcfaden who contributed this curry chicken salad recipe  to our SB 50 Party! If you want another healthy chicken salad recipe, check out my Avocado & Cilantro Chicken Salad!
Check Out More Salad Recipes HERE:
SHOP The Curry Chicken Salad Recipe HERE:

PIN The Curry Chicken Salad Post For Later!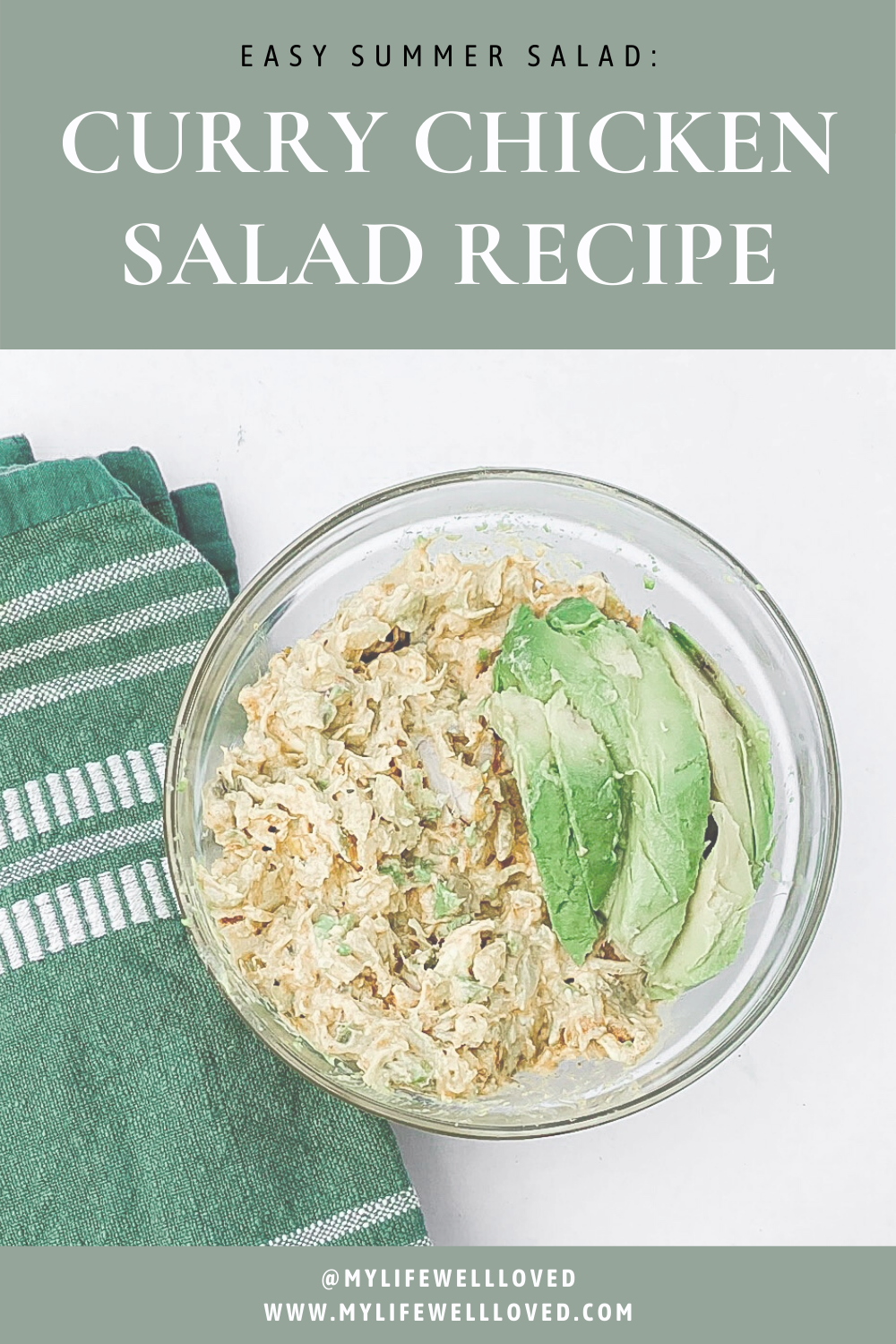 Heather Brown helps busy mamas of young littles who are caught in the hustle to find encouragement in their journey to true health, from the inside out, starting with the heart. Read her journey of learning to live a life well-loved
HERE!