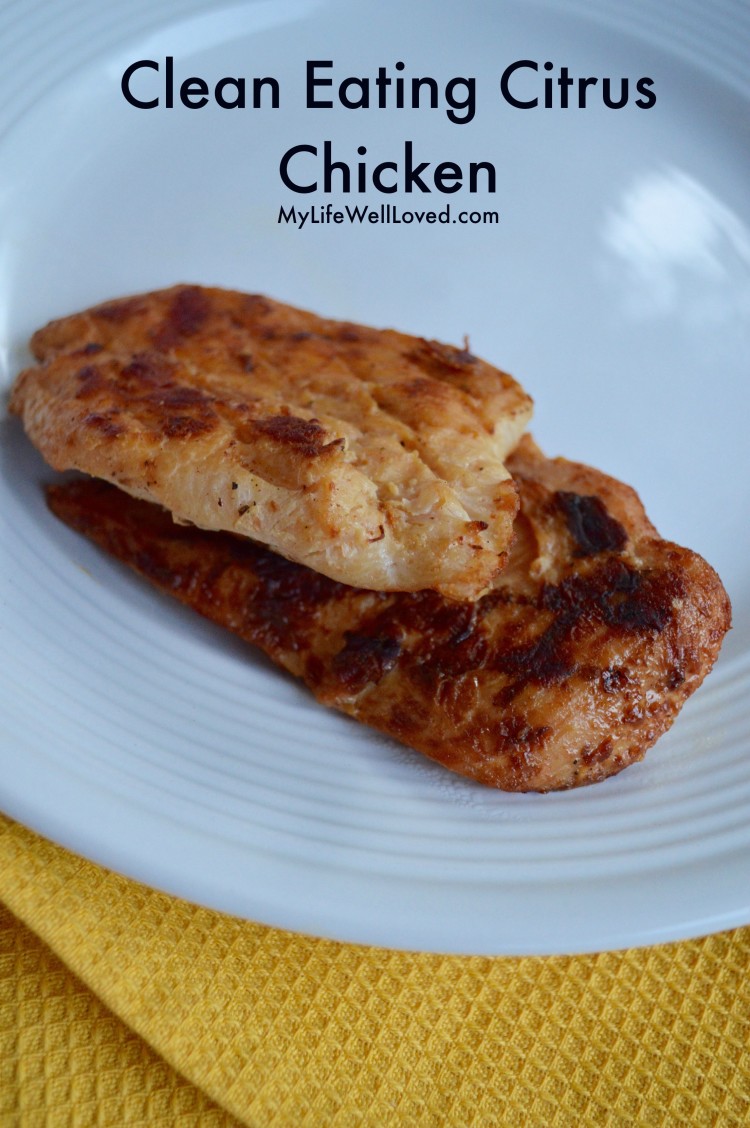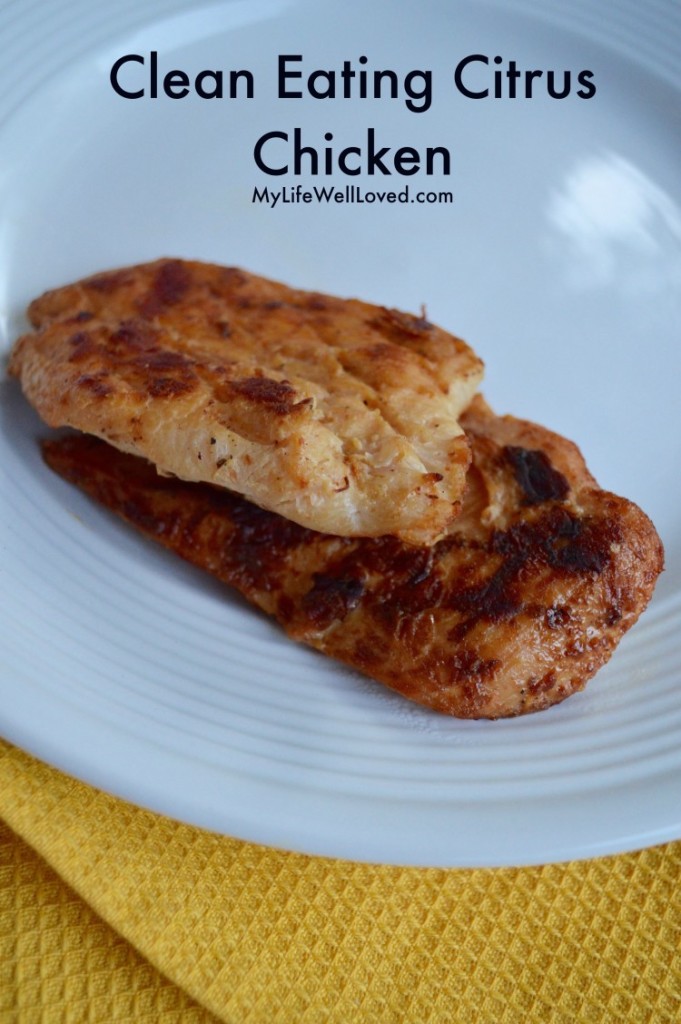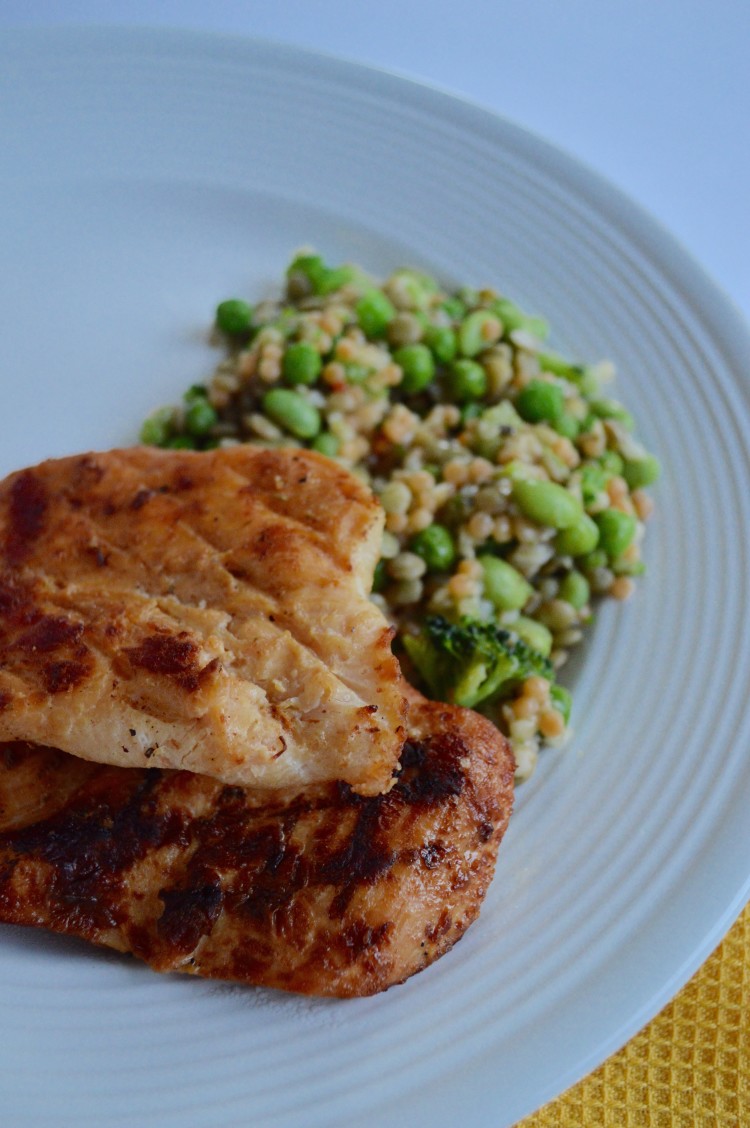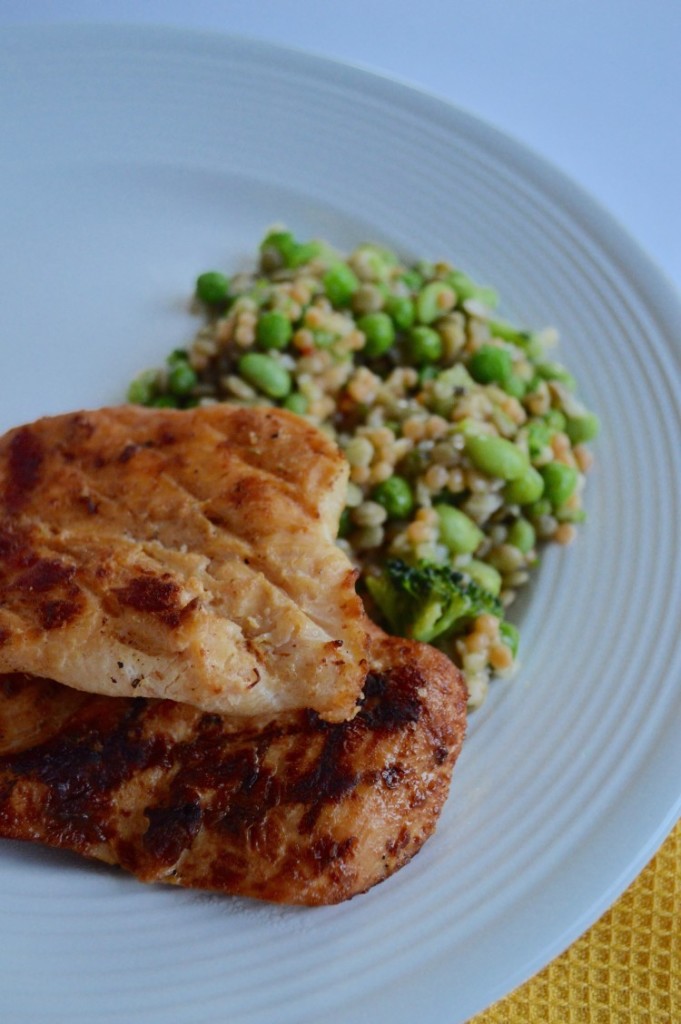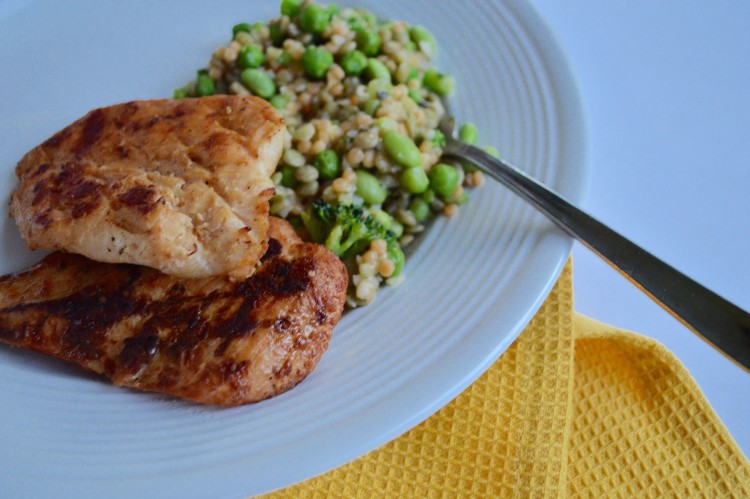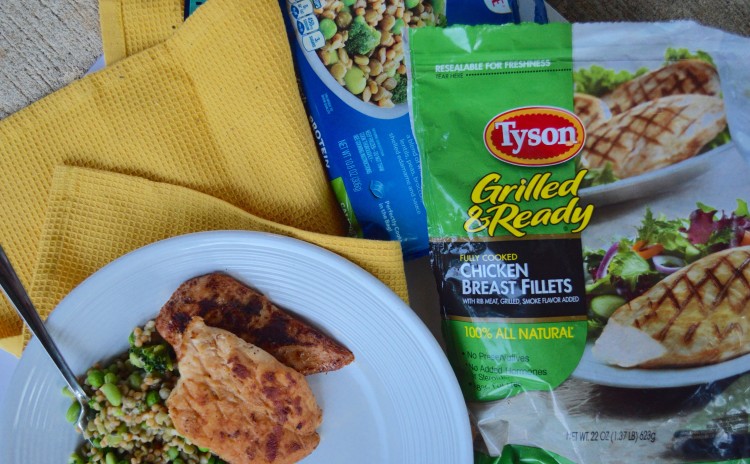 Everyone seems to be short on time in the summer. Whether it's vacationing, packing for vacation, kid's activities, or pool parties a home-cooked meal can be hard to come by! You guys know I'm always looking for short cut meals that are still healthy so I've got a new recipe you can use without heating up your kitchen this summer. This Clean Eating Lemon Chicken and a side dish can be used with your microwave, your grill or in a saute pan. Anything to avoid more summer heat, am I right?!
We made this quick and easy recipe for dinner Sunday night after we got back from the beach. We didn't have the time or energy after the 4.5 hour drive and sun time to labor over a hot stove so we were thrilled to take the easy way out! I simply ran by Walmart and grabbed the new Bird's Eye Protein Sides in the California Style which features lentils, whole grains, broccoli, edamame, and sauce and popped it in the microwave for a few minutes and whipped up the marinade below to go on the chicken.
After heating up the Tyson Grilled & Ready chicken in a skillet or microwave, I finished cooking it in the marinade below. However, if you had more time, you could soak the chicken in the marinade overnight. I really like this frozen chicken as a quick weeknight meal option because 1. It's Healthy: 100% all natural and made with all white meat & 2. It's Stress Free: Fully cooked with great grilled taste.
I ate my Citrus Chicken with the California Blend Protein on the side but the hubs cut up his chicken in small pieces and tossed it all together topped with Sriracha! To each his own!

Clean Eating Lemon Chicken Marinade
Ingredients
½ cup lemon juice
¼ cup water
1 tablespoon olive oil
⅛ teaspoon garlic powder (or 1 clove of garlic, crushed)
1-2 teaspoons rosemary and oregano
½ teaspoon sea salt
Cracked Pepper to taste
Instructions
Simply whisk together all ingredients and marinate with chicken.
What is your favorite marinade for chicken?
This post is part of a social shopper marketing insight campaign with Pollinate Media Group®, Birds Eye®, and Tyson® but all my opinions are my own. #pmedia #FastFreshFilling http://my-disclosur.es/OBsstV