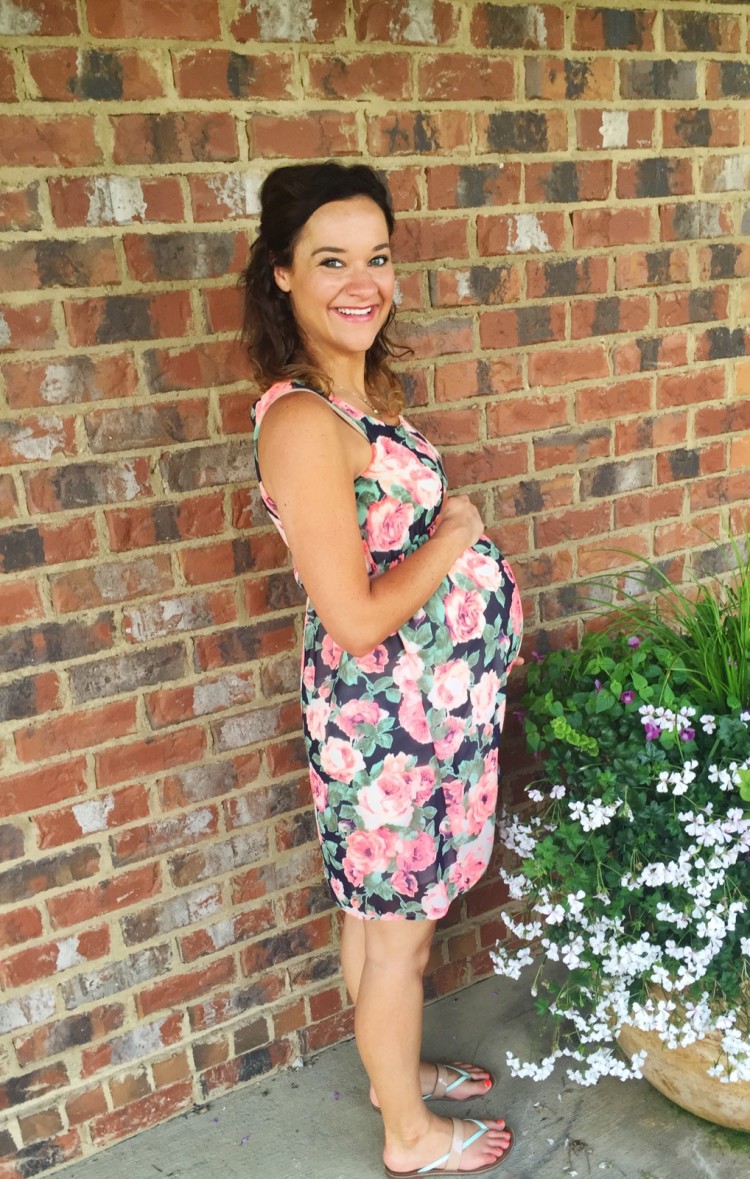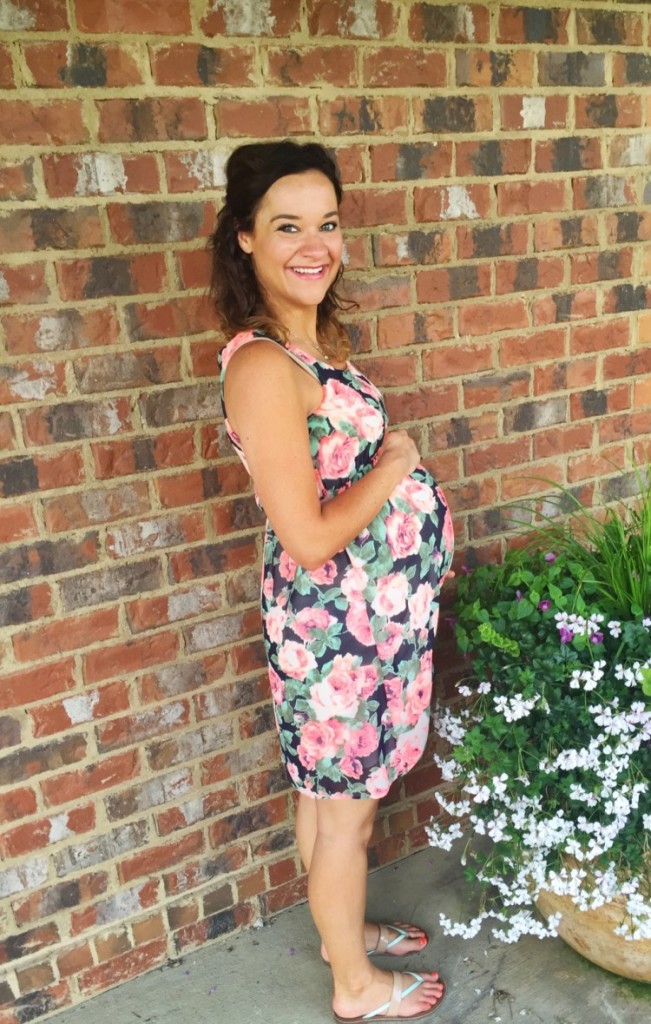 How far along? 36 weeks pregnant! In case you missed my last update, here's my 35 week update.
Maternity Clothes: Yes, and a few non-maternity stretchy waist-band maxi skirts or wide leg pants.
Stretch Marks: Still none, thanks to Basq!
Sleep: For how far along I am in pregnancy, I feel like I'm sleeping well. I don't even have to get up EVERY night to go to the bathroom. We also ordered a new mattress from Tuft & Needle so I can't wait for it to get here so we can try it out! AND, I just ordered my handmade tufted headboard from a local designer that I can't wait to show you guys! Make sure you check her out, she's very reasonable and so sweet.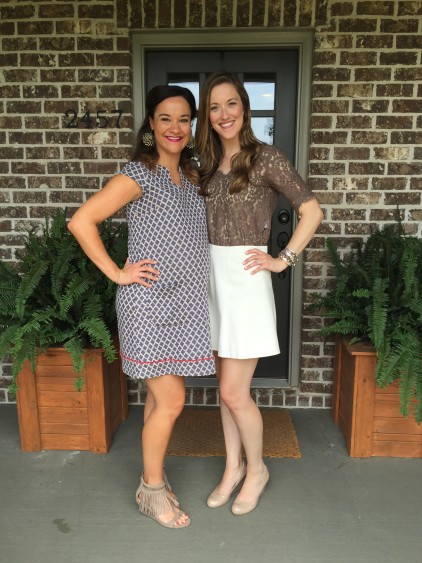 Best moment this week: Our new couch got in and our sideboard. Can't wait to show you guys pictures and tell you about our move later this week. I had a FABULOUS weekend celebrating my friend Haley's baby shower and my friend Suz's wedding shower. Lots of good times with friends and the hubs.
Food cravings: LOTS AND LOTS OF WATER: It is so hard to stay well hydrated in this heat! Watermelon still tastes G-O-O-D!
Anything making you queasy or sick? No.
Gender: boy…Leyton Samuel
Symptoms: Sciatic nerve pain is back in full force. Leyton has officially "dropped" according to my weekly appointment at St. Vincent's so as one friend said, "he's locked and loaded." Hahaha. Bladder control is harder with sneezes and such. And I just feel large…it's harder to bend down, it's hard to get off the floor, hard to roll over, etc. I also get a burning sensation underneath my right rib sometimes that I'm told is probably still Braxton's Hicks contractions.
Movement: All the time!
Belly Button in or out: Totally flat. Hope it stays that way!
Wedding Rings on or off: on.
Miss anything: Just feeling "capable" during workouts and such.
Mood: Overwhelmed. Distracted. Blessed. So many emotions! There's so much I could still do on my "to do" list, so much decorating/nesting/etc to do. Work and friends are a great distraction from worrying though. Feeling overwhelmingly blessed by the gift God has entrusted to Eric and I and excited to meet Leyton!
Baby is the size of: Baby is about as long as a romaine lettuce: more than 18.5″ long and weighs almost 6 lbs.
Looking forward to: Continuing to see the nursery come together and watching the house become more of a home. 🙂 More hospital bag and baby boy shopping! Make sure you check out Gap's Friends and Family sale! I've stocked up on some GREAT baby deals there this week. See some of the cute stuff below and take advantage quickly because some of the women's and baby stuff is selling out QUICK! Right now, you can get 40% off ANYTHING in store + 50% off up to 5 regularly priced items in store! Plus through, 9/7, you can earn a $25 reward in Gap cash for every $50 you spend…score!
Heather Brown helps busy mamas of young littles who are caught in the hustle to find encouragement in their journey to true health, from the inside out, starting with the heart. Read her journey of learning to live a life well-loved
HERE!