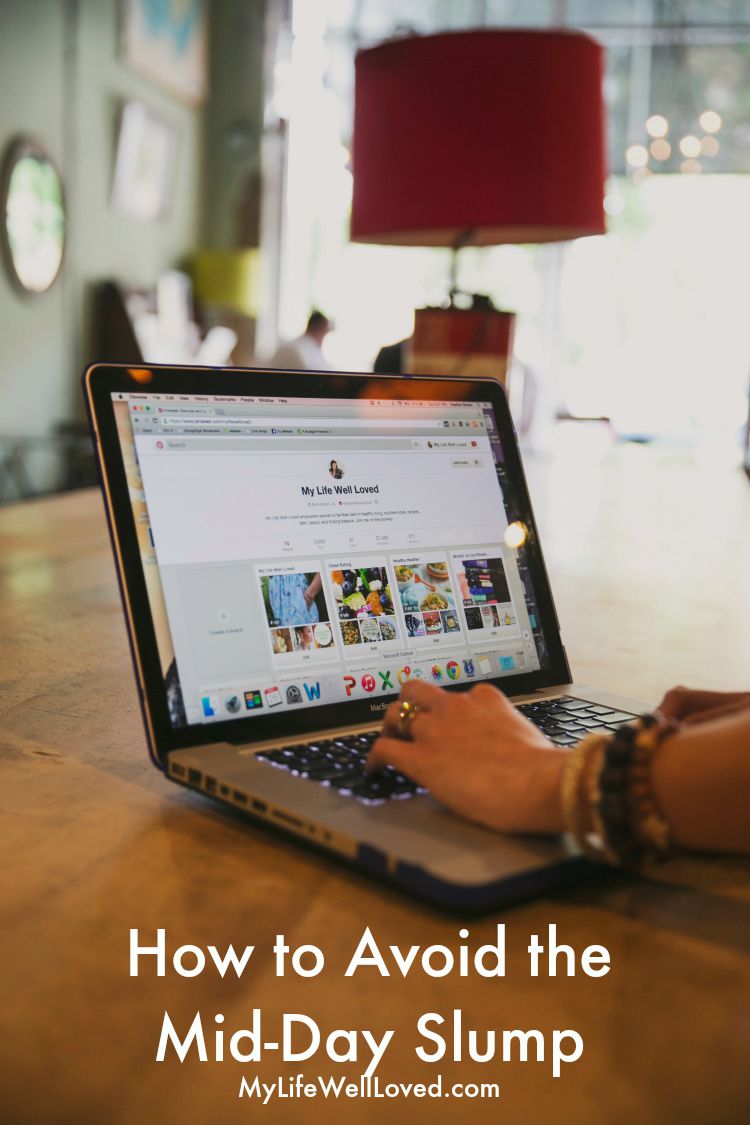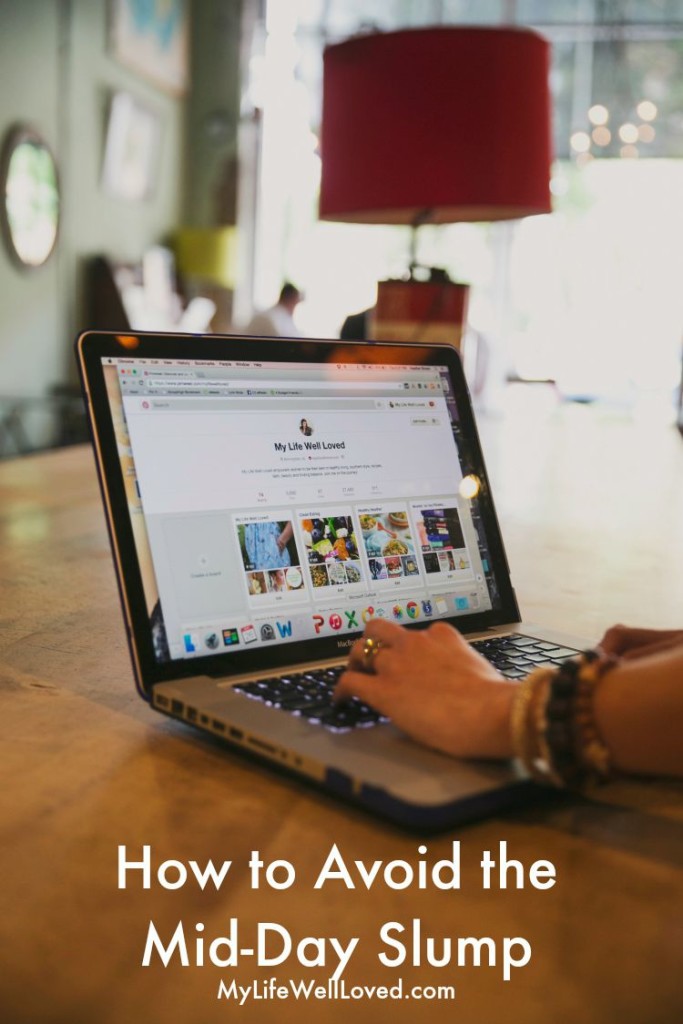 Between working a full time job, teaching Pure Barre, moving, and being pregnant I've definitely felt more tired lately in the afternoon. Whether you're pregnant or not, I'm betting you are also familiar with the mid-day slump…you know the one where you want to reach for that Coke or sugary snack to get you through the day. Here's some of my go-to tips to help me get through the afternoon!
How to Avoid the Mid-Day Slump:
1. Get up and move! I always take advantage of the 15 minute breaks we get at work or the 30 minute lunch. Whether it means I walk around the building on my phone for a few minutes, walk the parking lot, or just get out to drive for a bit with the windows down, a change of scenery is always nice to reenergize your mind and body. Not to mention, your eyes and neck need a break from staring at the computer screen! Set an alarm if you need to on your phone to remind you to get up and walk around every hour. I don't have to currently because my pregnancy bladder keeps me up and down way more often than that!
2. Stretch it out! Even if you have to stretch at your desk or in the bathroom, gently rolling your ankles, wrists, neck and body out can provide a mini burst of energy and ease tension. Stand up and reach up tall to the ceiling and extend your fingers up tall and lean back. Bend down and touch your toes, no need to overcomplicate things. Simple stretches get the blood pumping!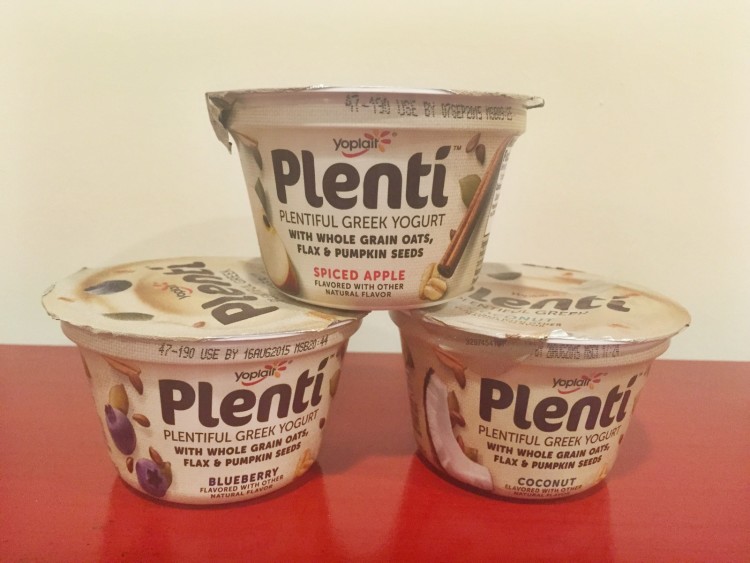 3. Get your snack on! I love having a simple and healthy snack in the mid-morning and/or mid-afternoon to help me perk up. I've recently added Yoplait's Plenti yogurt to my snack rotation. The yogurt has whole grain oats, flax seeds and pumpkin seeds, plus spiced apples or other delicious flavors like coconut or blueberry. With 12 grams of protein! And protein will help you feel fuller for longer and power your after-work workout. You can check out Plenti on Instagram HERE. Make sure you check out Yoplait's new Plenti yogurt and let me know what flavor you would want to try AND how you avoid the mid-day slump?
Thanks to Jett Walker Photography for the top photo!
Heather Brown helps busy mamas of young littles who are caught in the hustle to find encouragement in their journey to true health, from the inside out, starting with the heart. Read her journey of learning to live a life well-loved
HERE!