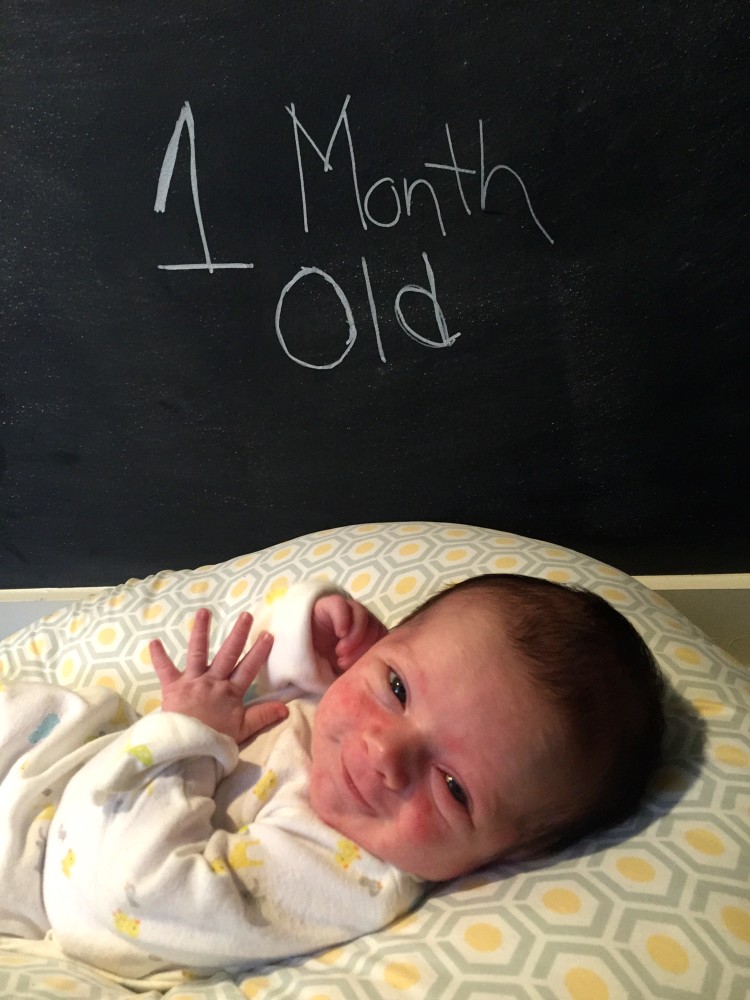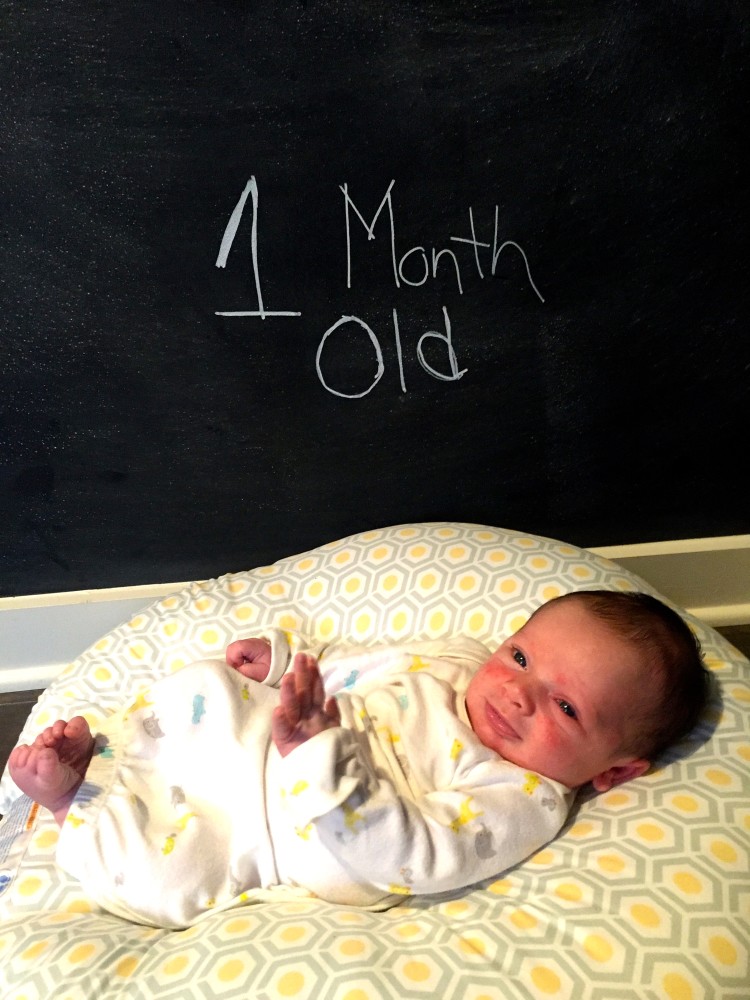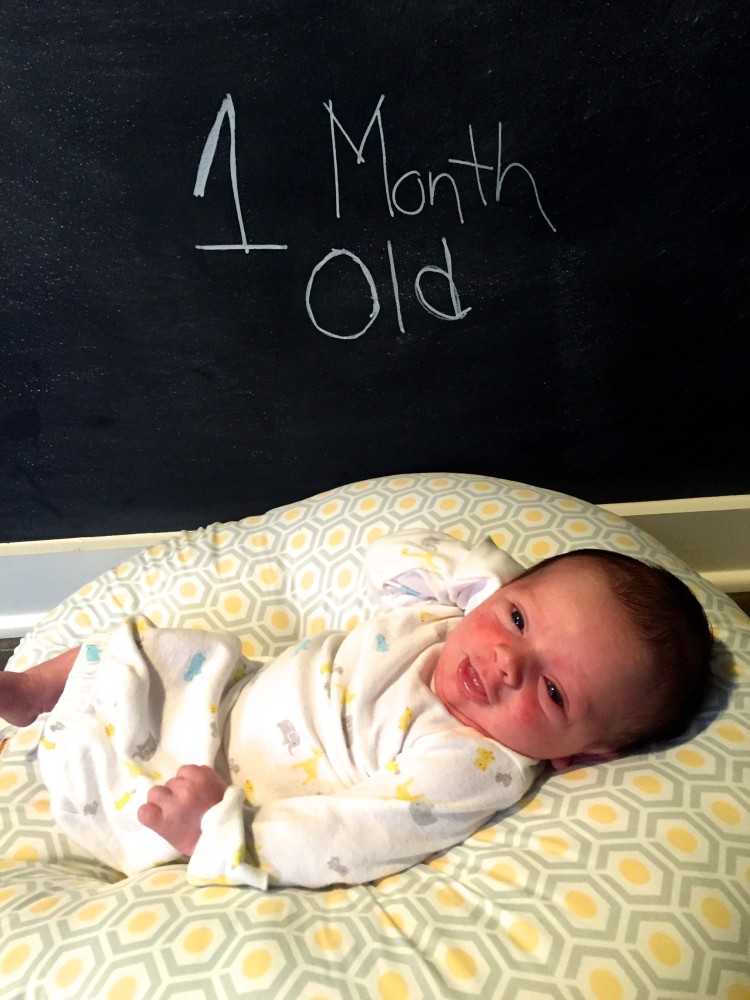 Leyton,
Wow, buddy, we have had you in our lives for four wonderful weeks now! You are our 1 month old baby. Everyone around us notices that Eric and I call you our little buddy a lot and you don't seem to mind. Our hearts are full of so much love for you and we know that love will only continue to grow.
We are fascinated by your little hands and feet. It is SO cute to watch you stretch each time you wake up. You stretch so big each time with arms and legs fully extended. You always love having your arms up in the air and up by your face. When you do tummy time, you already start to try to put your hands in your mouth and we think you might become a thumb sucker before we know it. For now, you settle for your pacifier when you start to cry though and for naps.
People mention your dark baby skin tone to us and wonder about who you look like. You have dark black hair like your mom when I was born and a little nose like mine too. You have your dad's handsome lips and chin and we can't wait to see how you continue to morph to look more like us and like YOU. You DEFINITELY have your daddy's furrowed brow and several of his expressions already which are funny to see. And like your mom, you are pretty expressive with lots of coo's and sighs that we hear in the middle of the night.
You've had a rough baby life in your first few weeks, you got a cold during week two, had a bout with baby acne, had a clogged tear duct, an eye infection, and now baby eczema. But none of it seems to really bother you. You are such a good baby! You hardly cry at all compared to what we hear can be "normal" for babies (around 5-7 hours a day! according to our pediatrician).
We can't get over how fast you are growing. Looking at the pictures from the day you were born really floors us. Your features have already changed and grown so much! We love you buddy and are excited to see what month two brings. Just don't grow up too fast and please keep loving to cuddle with us. 🙂
At One Month:
Sleep: Your longest stretch so far has been 6 hours! Mom and dad love it.
Eating: You eat every 2.5-3 hours during the day. We loosely follow Moms on Call.
Bath Time: You didn't like your first bath but now you LOVE it and are so bright-eyed in your little tub. Once we take you out to dry you off though, you don't like being cold and start crying.
You are a strong little man! You are working hard on kicking those feet and lifting your head on mom and dad's chest and in tummy time.
Loves: Being rocked and swayed by mom and dad, looking at the lights, movement in the Uppababy stroller or car, Daddy "bowling" with your car seat, your penguin wubanub, the rock and play, the Boppy to hang out on the couch with mom and dad, clasping your little hands while feeding from a bottle, and doing head "bangs" and back and forth swaying motions before latching on for feeding.
Clothes: Still wearing newborn clothes and diapers.
Weight: A week and a half ago you weighed a little over 8 lbs at the doctor's office. I bet you weigh closer to 9 pounds now.
You can read Leyton's birth story here if you missed it!
Heather Brown helps busy mamas of young littles who are caught in the hustle to find encouragement in their journey to true health, from the inside out, starting with the heart. Read her journey of learning to live a life well-loved
HERE!