Makeup is a never-ending fascination for me. I love playing with new products and continuing to find what works for me in a certain season of my life. I've recently overhauled my makeup bag for the winter months with some new finds and I had to share them with you since I've changed it up since my SUMMER ROUTINE I filled you in on. These are fabulous products that I feel good about wearing whether to a party or to my workout (just pairing different products or paring down as needed).
Here's my Winter Makeup Favorites:
COVERFX Total Cover Cream Foundation: This creamy SPF 30 buildable coverage makes my skin happy in the winter when it feels a little dried out.  I love the easy swipe on application that I can put on at red lights on the way to work as well since it's so tidy and won't make a mess. My shade is G40 when I'm winter pale.
e.l.f. blush in Pink Passion: I've recently become an e.l.f. junkie. I already have two shades of their blush and just added an eyeshadow to my arsenal. You can find them online via the link or at Target! I LOVE how cheap all their stuff is and they usually have dupes for more expensive brands like Nars Orgasm blush or Mac, etc.
L'Oreal Paris Magic Skin Beautifier BB Cream
: I have never really found a BB cream I loved before this one. I like this as a quick, no fuss product when I'm running out of the house on the weekend and don't want to put on a ton of makeup for a workout. I just got this from a friend for my birthday and I use it either underneath my foundation to smooth out and correct my skin first or by itself as I mentioned earlier. I love that it color matches to your skin tone.
COVER FX Mattifying Primer with Anti-Acne Treatment
: This is another great option to use as a base before your foundation. This primer helps control your oiliness and helps treat breakouts. The wow factor for this product? It minimizes the look of fine lines and pores! It also feels very silky and smooth going on.
COVER FX Blemish Treatment Primer
: The blemish treatment primer preps blemishes for coverage by creating a smooth surface for flawless makeup application and longer lasting coverage. You can put this on after moisturizing to help prepare any bumps you have for better coverage.
Tarte Skinny SmolderEYES Amazonian Clay Waterproof Liner
: I hop around looking for different eyeliners A LOT! My drugstore favorites are Revlon Colorstay and Milani's liquid pencil, but I splurged on this one to find out what the raving was about. I've decided this one doesn't work well for my sensitive skin on the inner rim of my eyes but I like it for a thicker, upper lash line. It's soft, infused with clay, goes on smoothly and stays on all day…which is very important to me with long days at the office followed up by Pure Barre classes.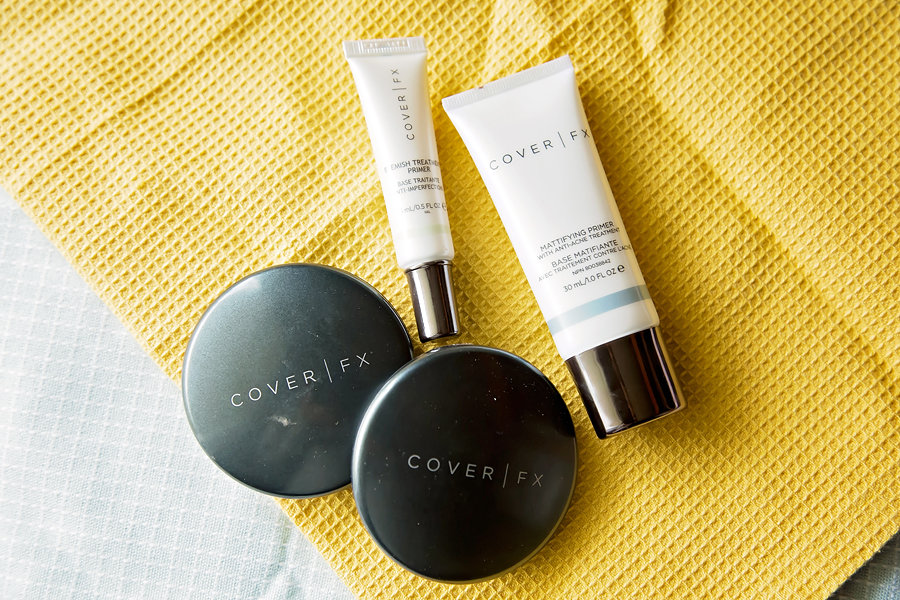 As you can tell, I've really become a COVERFX girl lately. I really like their products a lot and am going to have to get some more mineral foundation because this girl is OUT. It's a must have for me.
Now that you know my winter makeup favorites, what are yours?!
*Thanks to Magen Davis Photography for these shots!