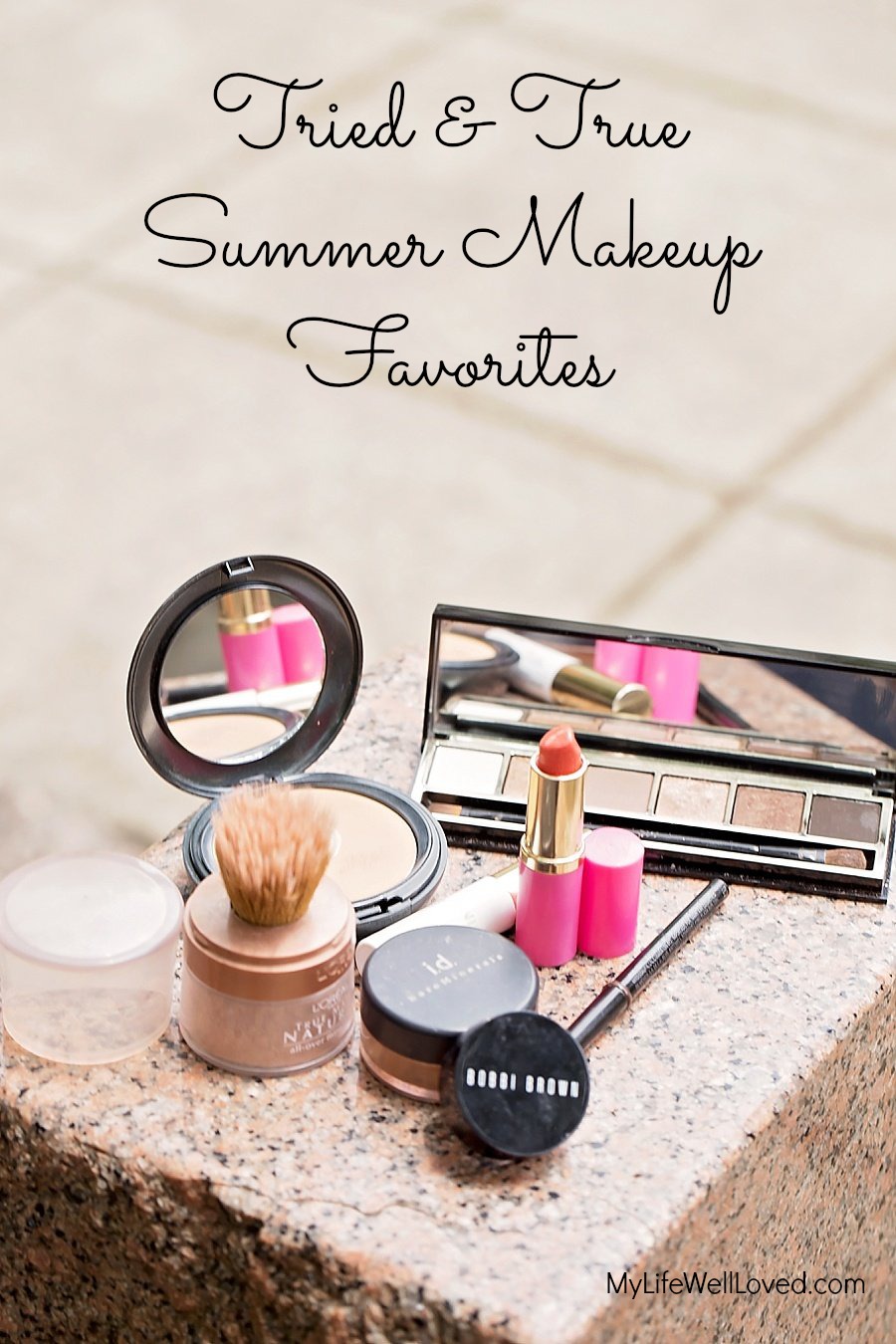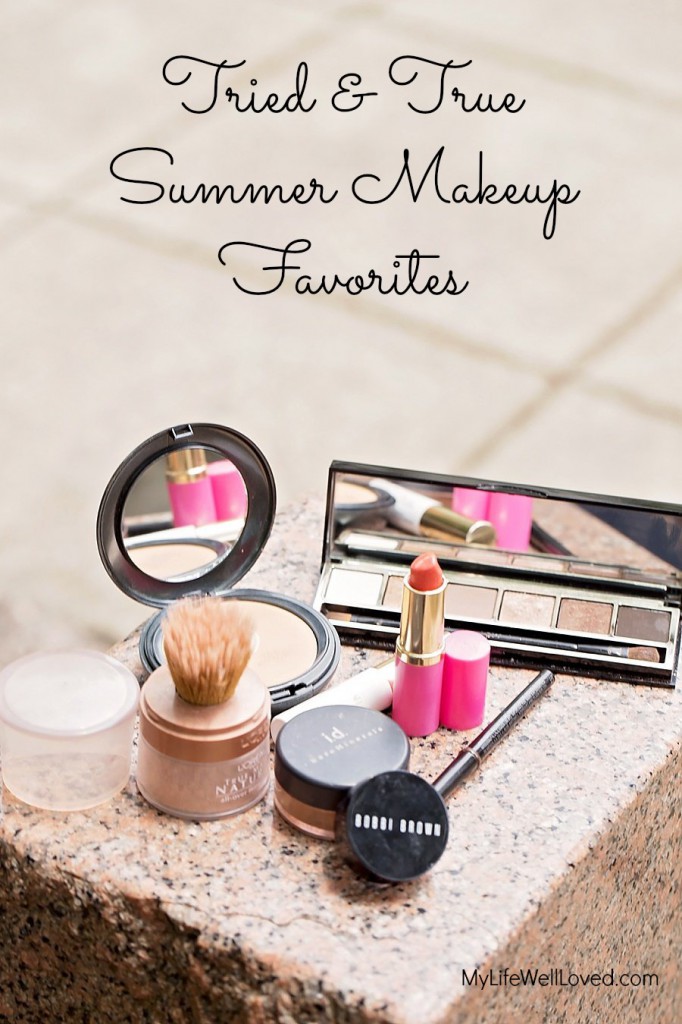 Alabama heat is no joke! It has felt like spring for most of the summer, but now that the true to form humidity and soaring temperatures are coming to fruition, it's the perfect time to showcase my Favorite Summer Makeup. These products have been my saving grace this summer for some color and to cover any unwanted blemishes.
Makeup has always been a fascination for me. I remember watching my mom complete her cat eye before going out on the town with my dad and watching as she put fuchsia lipstick on her pouty lips and thinking how "cool" it was. I couldn't wait until one day I could transform my look the way she did. I've gone from experimenting with matching my eye shadow to my outfit in 7th grade (yes, I was that girl) to learning how to maximize my products to highlight my unique features. I've come a long way but am always eager and excited to learn new tips and tricks!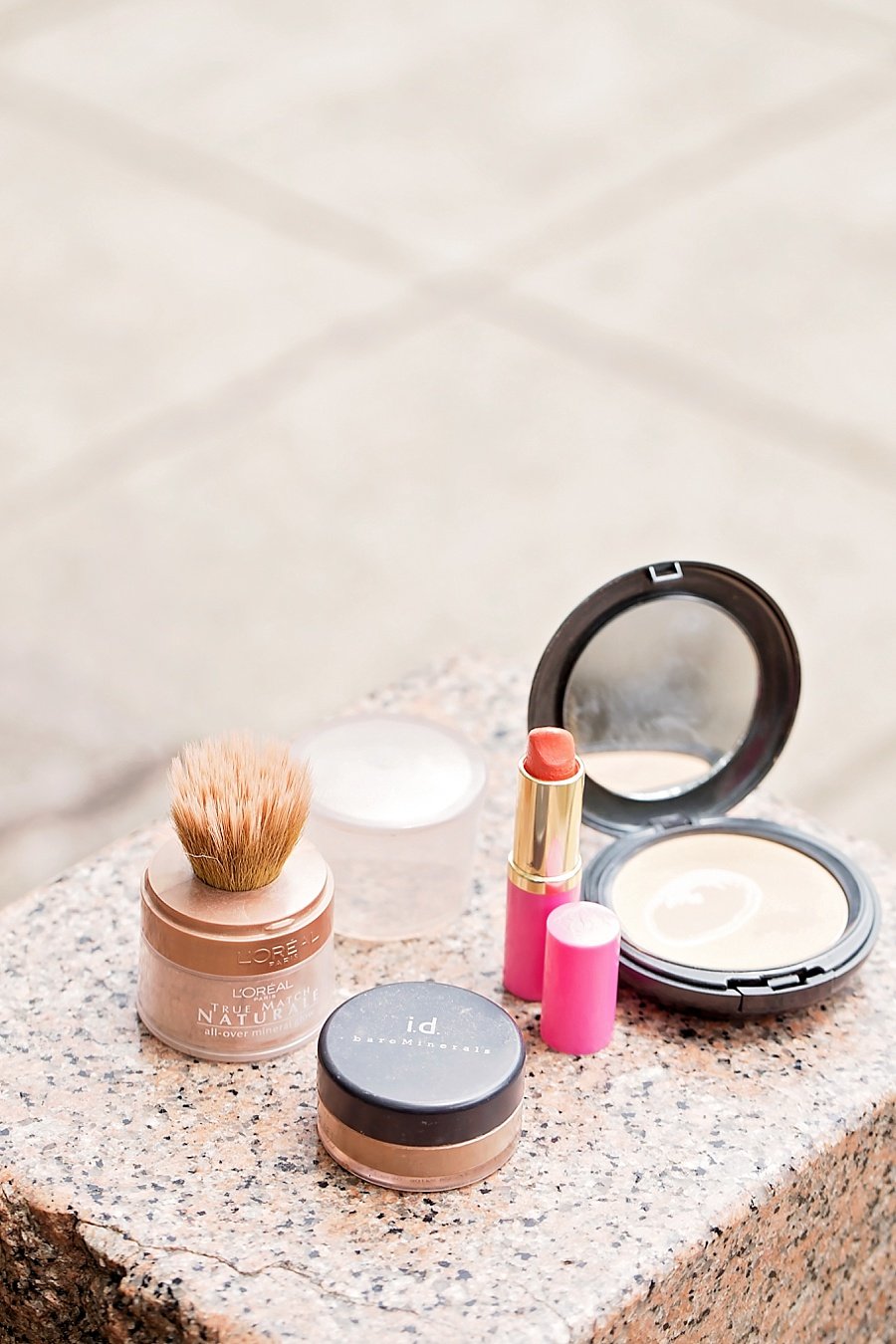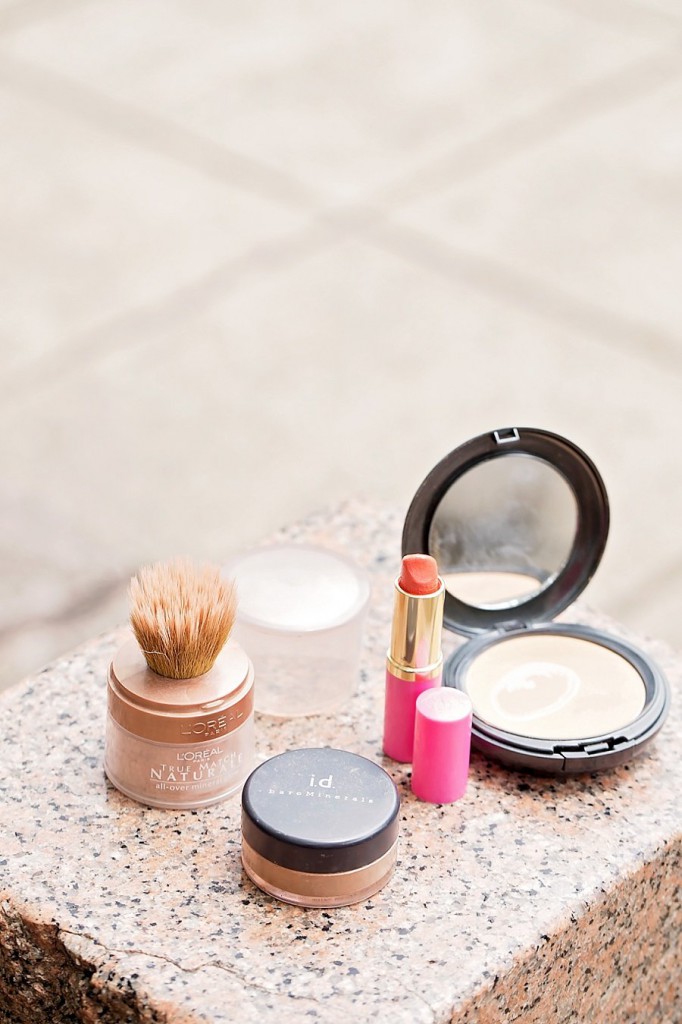 Since I've got such a busy schedule, I usually don't get to touch up my makeup throughout the day. My makeup has to be simple, give me what I want and last a long time to get the Heather seal of approval. All these products have stood the test of time and truly give me something that I feel I can't do without during the summer months.
Pictured above are my facial products. These products have been in my makeup bag all summer long and have been really fun to experiment with.
Cover FX Pressed Mineral Foundation: I am very picky about my face products. I like this one because it's a mineral foundation which my facialist from The Esthetic Loft recommended. I don't have time or the energy in the summer for thick, cakey makeup so I like how this one can glide on with the enclosed sponge in less than 2 minutes flat. It's also build-able  for coverage as needed. Formulated with kaolin, it absorbs excess oil to control shine and help prevent sebum-related breakouts. Antioxidant-rich vitamin E and green tea leaf extract protect and nourish as silica provides a smooth application, leaving skin with a silky-soft finish.
L'Oreal True Match All-Over Mineral Glow: This is a perfect portable (brush included) highlighter that my friend Erin turned me onto. I use it to highlight right under my eyes, down the bridge of my nose and around my forehead. It gives a little bit more softness to my matte face and gives more dimension without taking too much time or energy.
bareMinerals Warm Radiance Bronzer: Hello, sunshine! Bronzer is my be all and end all for the summer months. If I had to get by on bronzer and mascara for the summer I could. I love the look of sun-kissed skin and warmth radiating from your cheeks! I don't use this bronzer exclusively, it is what I had leftover from years past, but I am bound and determined to use up some of my old makeup I had forgotten I had. I really love the cheap Rimmel bronzer you can find at any drug store as well!
Estee Lauder Melon Shimmer Lipstick: Color me bold! This shade has been an absolute delight this summer. I got it in a free gift with purchase, but otherwise I don't know if I would have stepped out on a limb and bought it. This color is daring, summery, peachy and fun! You can see it in this style post I did a few weeks back. I get compliments on this color a lot, so something tells me at the end of summer I'll be sad to put it away till next spring.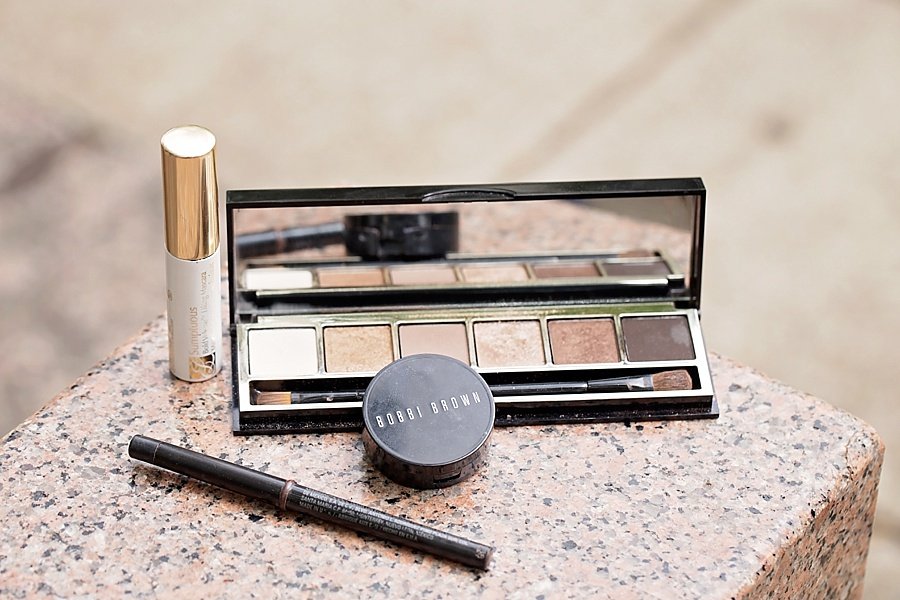 Eye Products:
Estee Lauder Sumptuous Bold Volume Lifting Mascara: Again, this product came from my free Esteee Lauder gift. I LOVE a good splurge mascara when I get a Sephora gift card from a friend or a freebie but have a hard time splurging. This tube lasted me most the summer, but now I'm back to my drugstore staple, L'Oreal Voluminous mascara in black. Both of these mascaras get me the full, voluminous and long look that is a must for flirty eyes!
Bobbi Brown Under Eye Corrector: This little miracle product may have to get it's own post one day. I cannot rave enough about it. I splurge on this little miracle pot and am about to order my third corrector! Thanks to the ever fabulous Sydney for recommending this to me. Simply layer with concealer over the top to wave goodbye to those after effects of late summer nights!
Bobbi Brown Limited Edition Nectar & Nude Eye Palette: This Christmas gift is still a staple 8 months later! I adore all the looks you can create with this palette and I'm always in for a shimmery bronze eye look. It screams beachy babe to me.
Mary Kay Eye Brow Pencil: This gives subtle definition to your eye's frames. Taking a few extra moments to add in eye brow pencil takes your look from so-so to instant glam! This trick has become one of my new favorites in the past couple of years. You can order it through Mary Kay or get this similar Rimmel one for a fraction of the cost.
What are your must have summer beauty products?
**Thanks to Magen Davis Photography for all images.