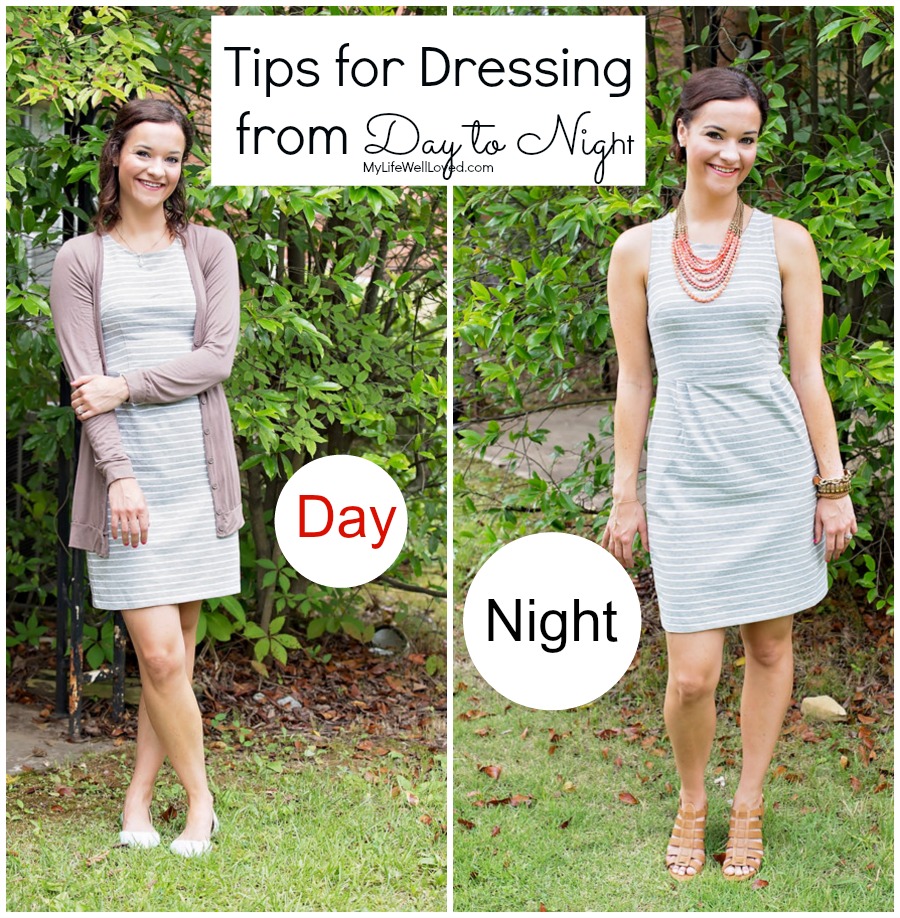 Go, go, go is the theme of our society. It can be hard to pull that off stylishly and thoughtfully so I'm here to help with some tips for dressing from day to night. 90% of the time I run from work to a workout, date night, or dinner with friends and effortlessly staying chic is not always the easiest thing to do. Let's dive into a few tips and tricks for pulling it off Princess Kate Middleton style, shall we?
In Birmingham, it goes without saying that it's usually hot and muggy at this time of year, however in the office it can be freezing thanks to frigid AC units trying to battle the heat. A great way to transition a look from day to night is to wear layers so you're comfortable during the day and can jazz it up in the evening!
Day look: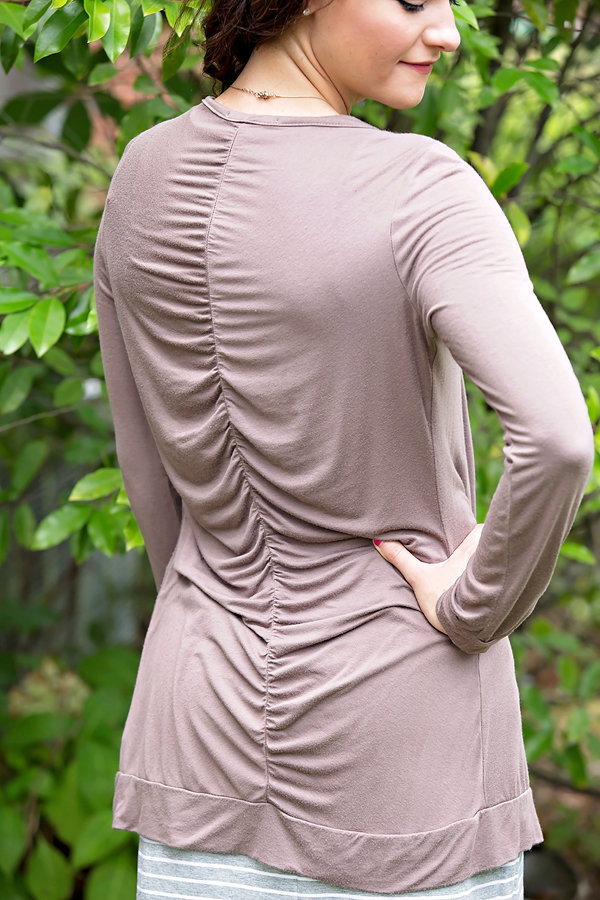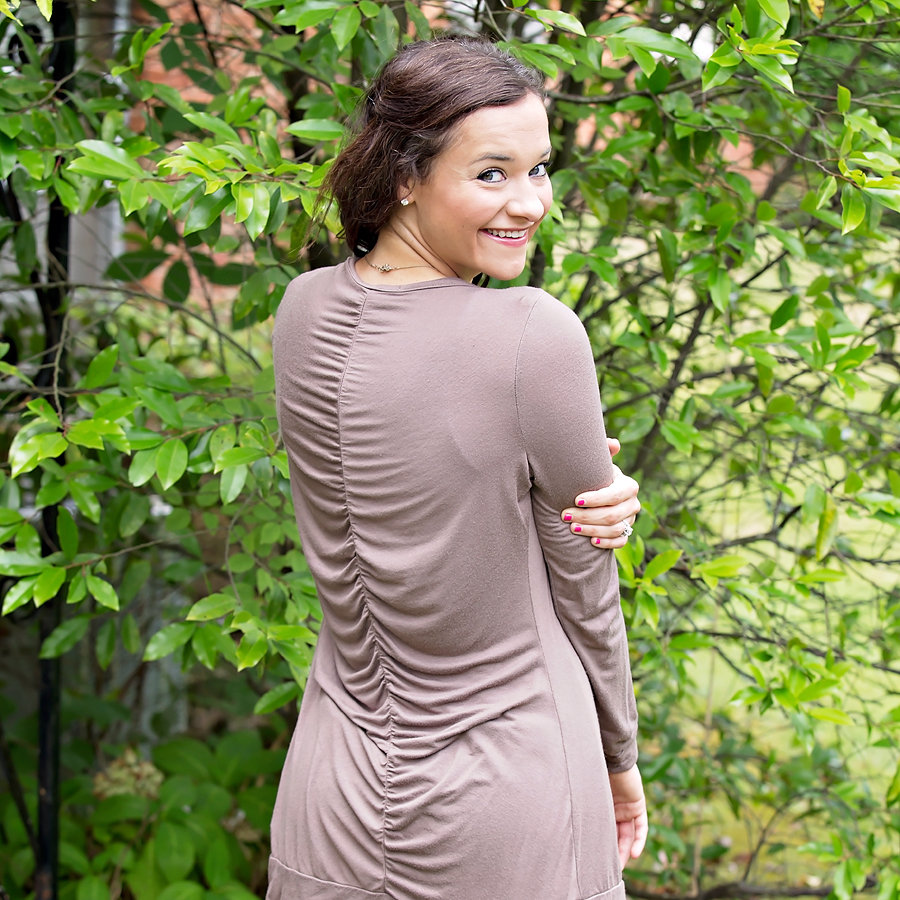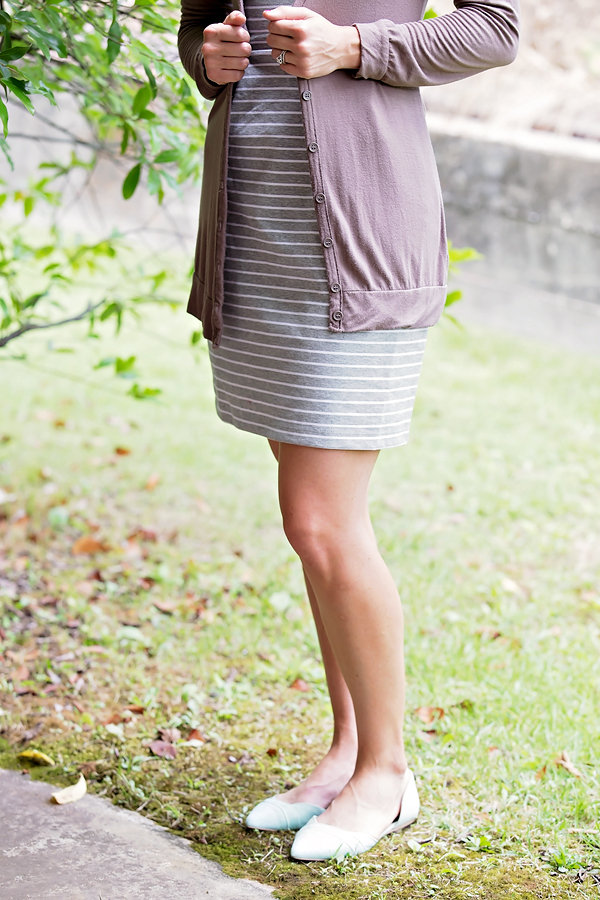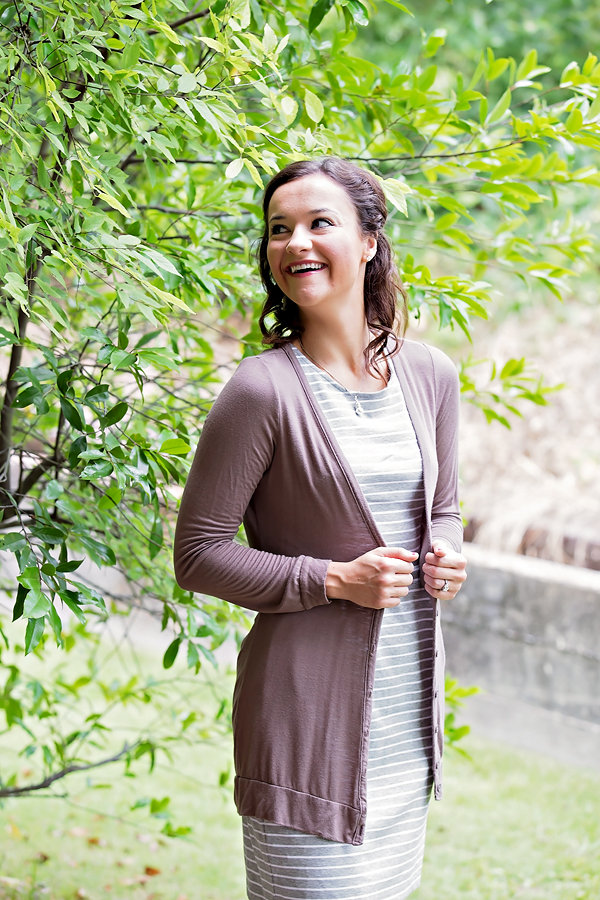 Night Look: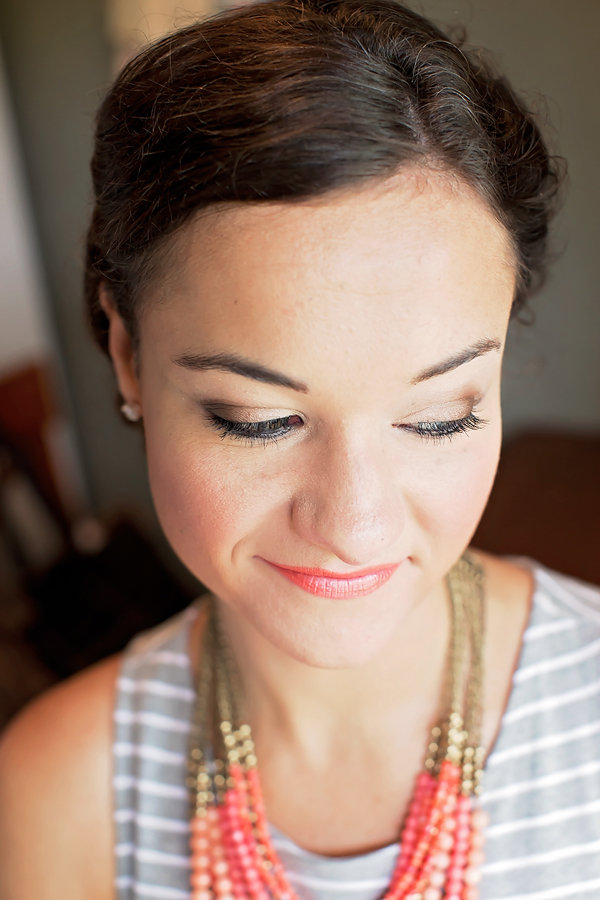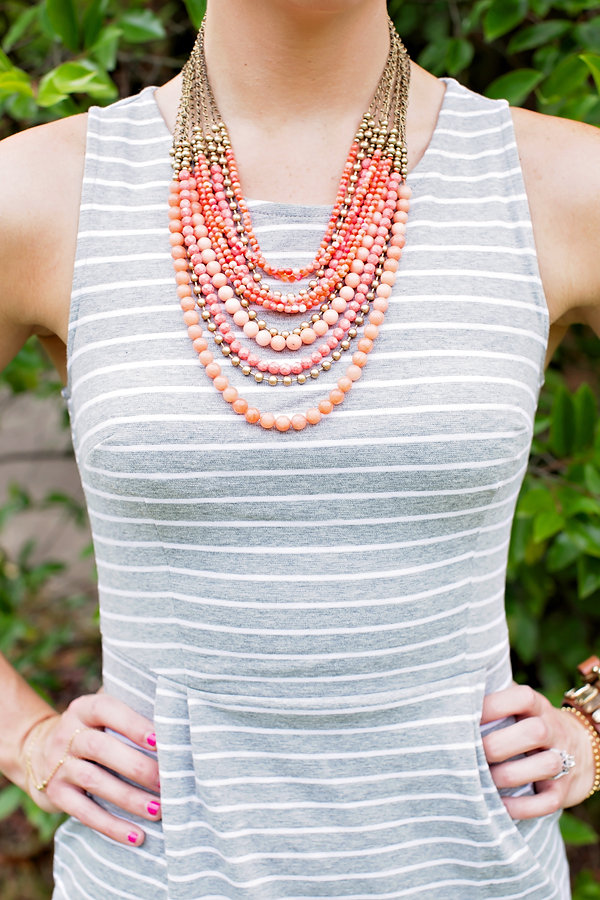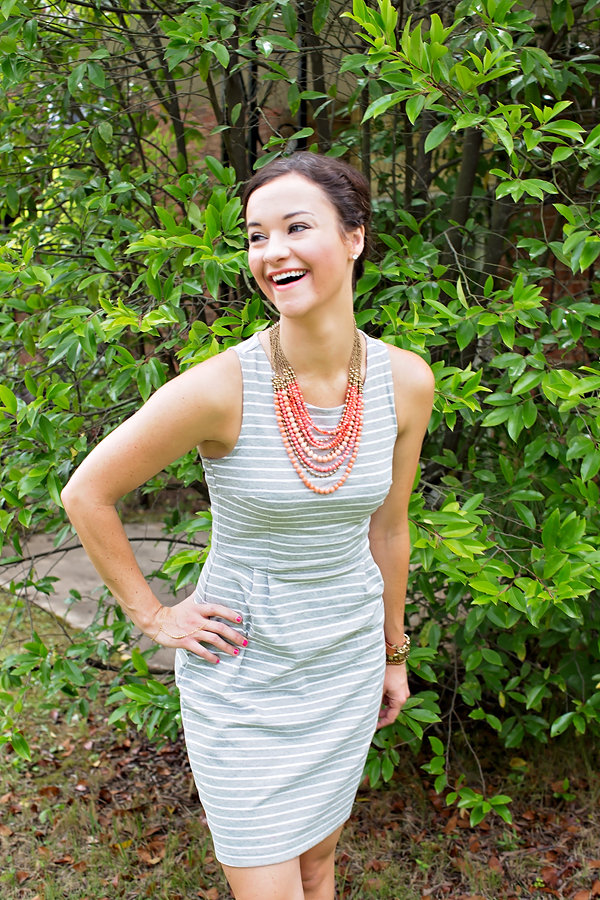 Best Tips for Dressing from Day to Night:
Dress in layers. Wear a cardigan to cover your arms and make your dress more demure for the office. But, at night, let those shoulders show!
Flats to heels. Wear your comfy flats at the office, but pack a 1-2 punch with your strappy summer heels when the clock strikes 5:00.
Jewelry. Go from a simple silver or gold chain with little embellishments to a full on statement necklace to up the ante in the twilight hours. I also broke out my go-to stacks of bracelets and the ever edgy hand chain!
Wear slimming shape wear and comfortable undergarments (I chose Maidenform Smooth Body Full Slip & the strapless bra) that make your transition seamless without lots of time-consuming changing.
The eyes have it. Wear minimal eye makeup during the day such as mascara and liner, but break out the smoky eye look with a few simple swipes of shadow in the evening.
Mane event. Your hairstyle goes a long way in showing what kind of mood and how much effort you put in. I know my husband usually likes my hair pulled back, so I swept it into a low bun for a date night look.
The main takeaway is to make it as easy as possible when you plan your outfit for the day by incorporating simple things like packing different shoes and jewelry in your purse. Everything else you can simply shed or transition with a few swipes of shadow or hair pins. The best part about this whole transition? You don't have to change undergarments or clothes! Maidenform makes it really easy with their convertible bras, full body slips, and thigh slimmers. What a great trick to have up your sleeves!
What's your day to night tricks?
Shop the Look: Dress: Old Navy | Cardigan: Forever 21 (Similar) | Flats: Zulilly (Similar) | Heels: Target (Similar)| Necklace: Stella & Dot Knockoff (Similar) | Hand Chain: Rose Golde
*Thanks so much to Maidenform for sponsoring this post. AND Thanks to Magen Davis Photography for all the lovely shots!
This is a sponsored conversation written by me on behalf of Maidenform. The opinions and text are all mine.