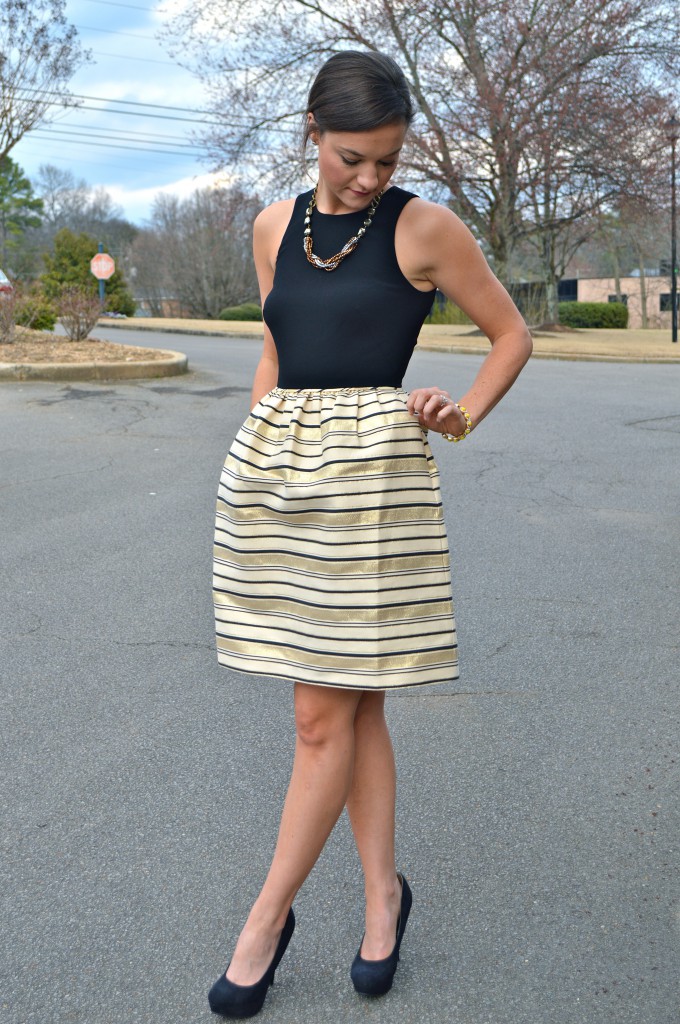 A dress should make you feel ladylike, classy, refined and ready to dance! When you're looking for a sassy, dressed up look it can be hard to find the perfect dress that fits all the criteria you have in mind. When I found this dress I knew it was perfect for the dressy spring event I had and I'd wear it to weddings and showers 10x over. You know that feeling you get when you slip into something that fits you like a glove? It's magical. That's how I felt in this dress. It needed a classic black heel and just a pop of color and understated accents to complete the look. I love how this dress is business on the top and a little bit of festive glitter on the bottom. Honestly, when I wore it I felt a little bit like Jackie O. or Audrey Hepburn. Here's to hoping you've found that perfect dress this summer!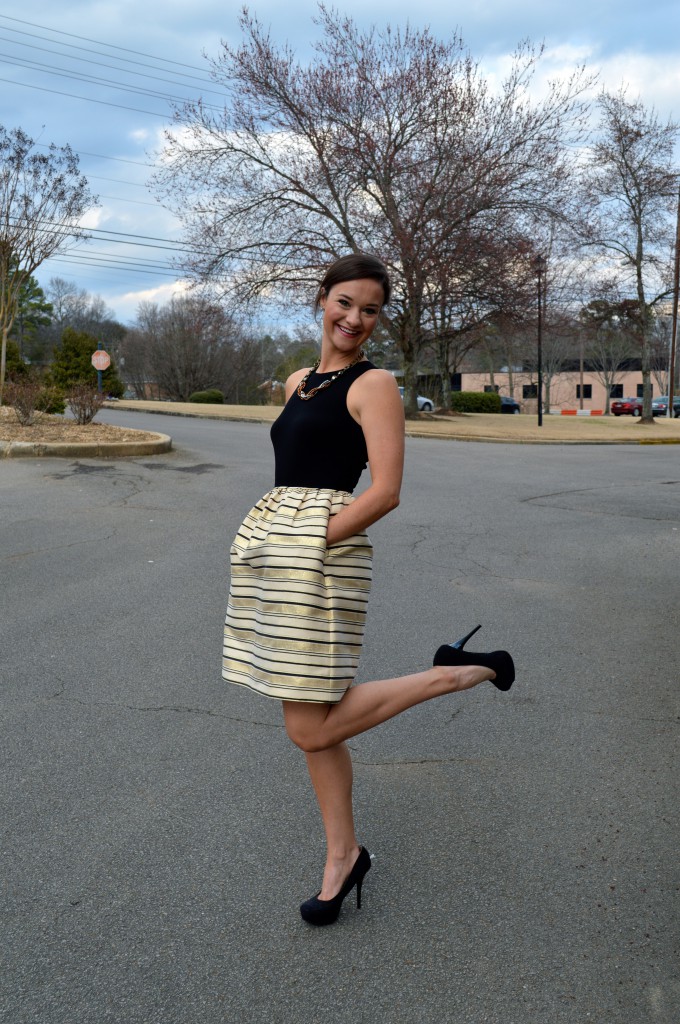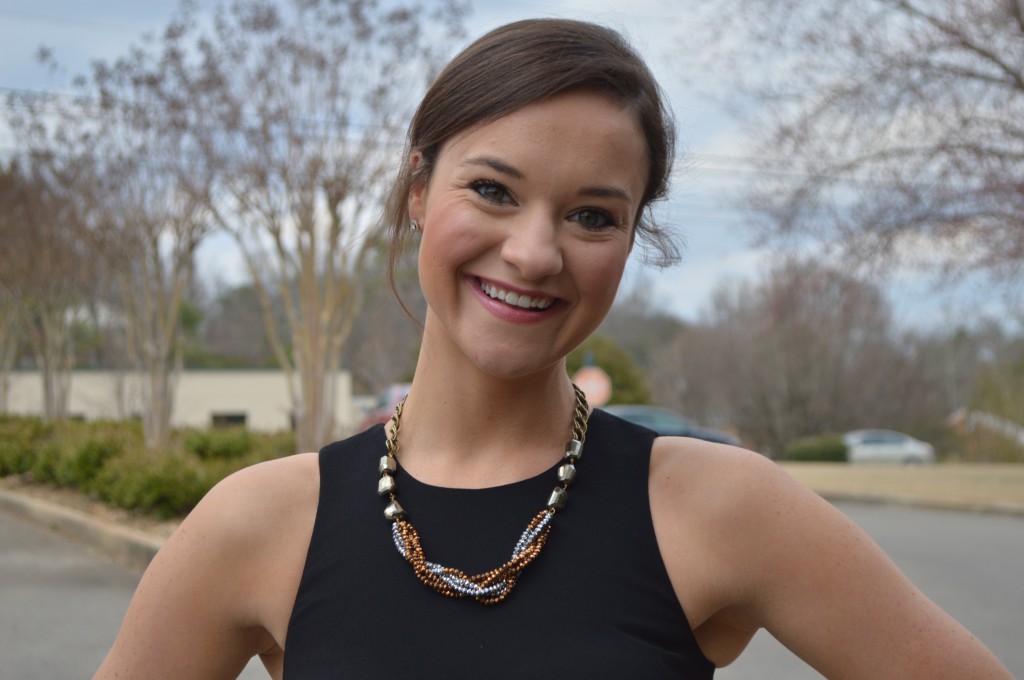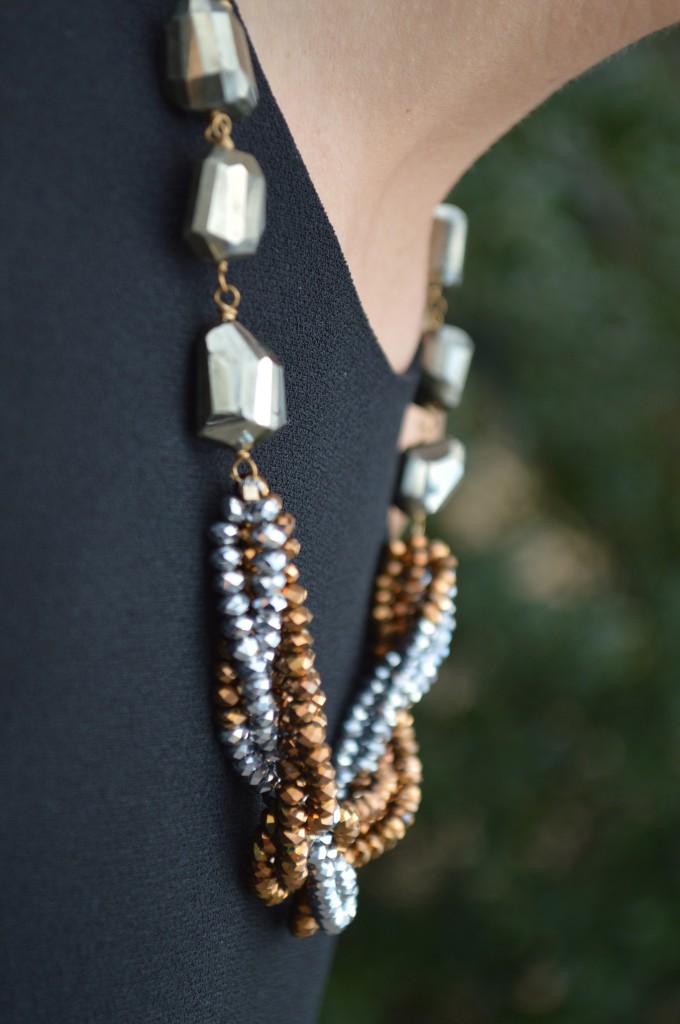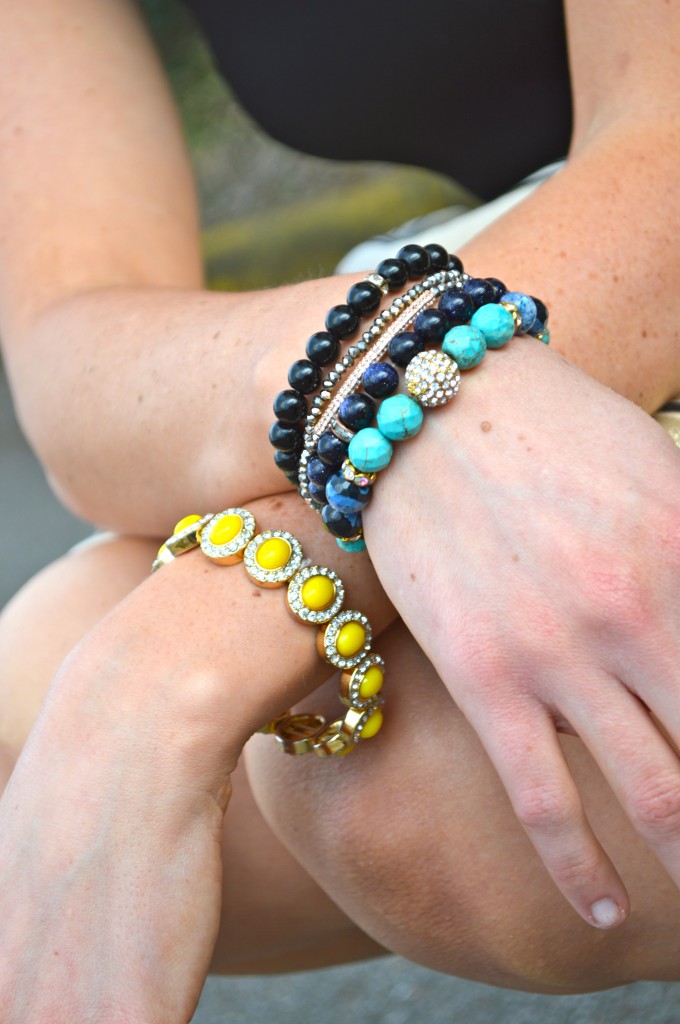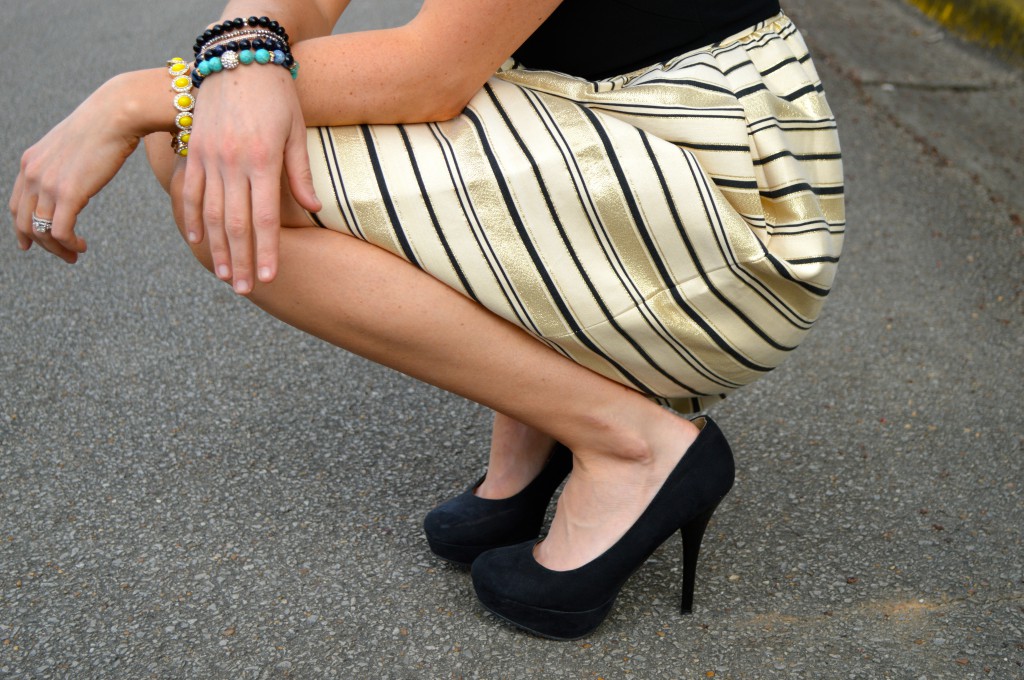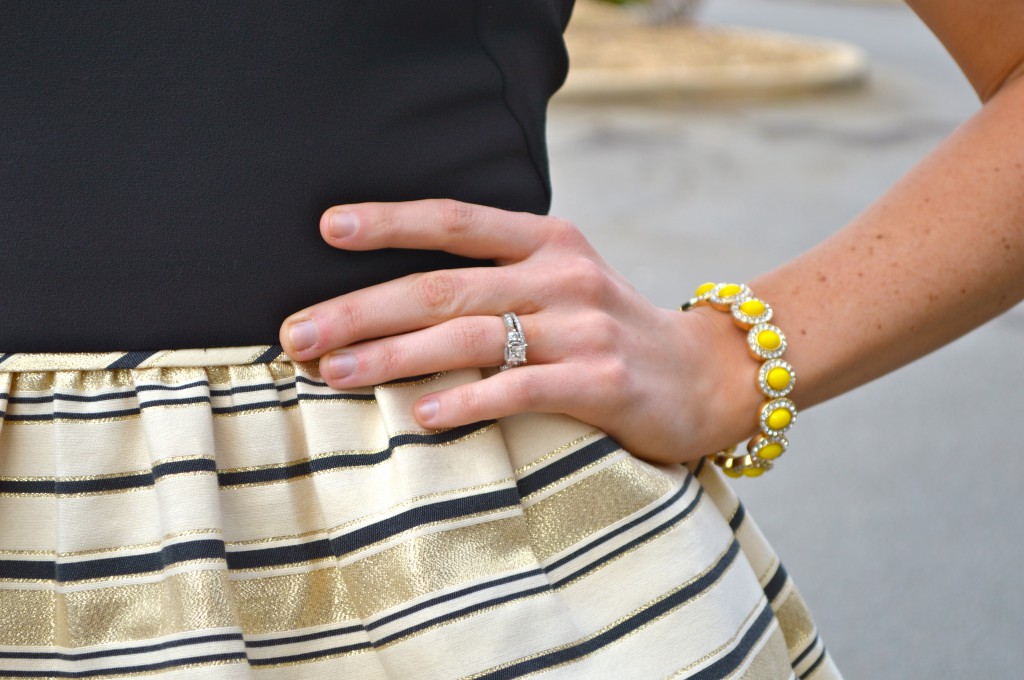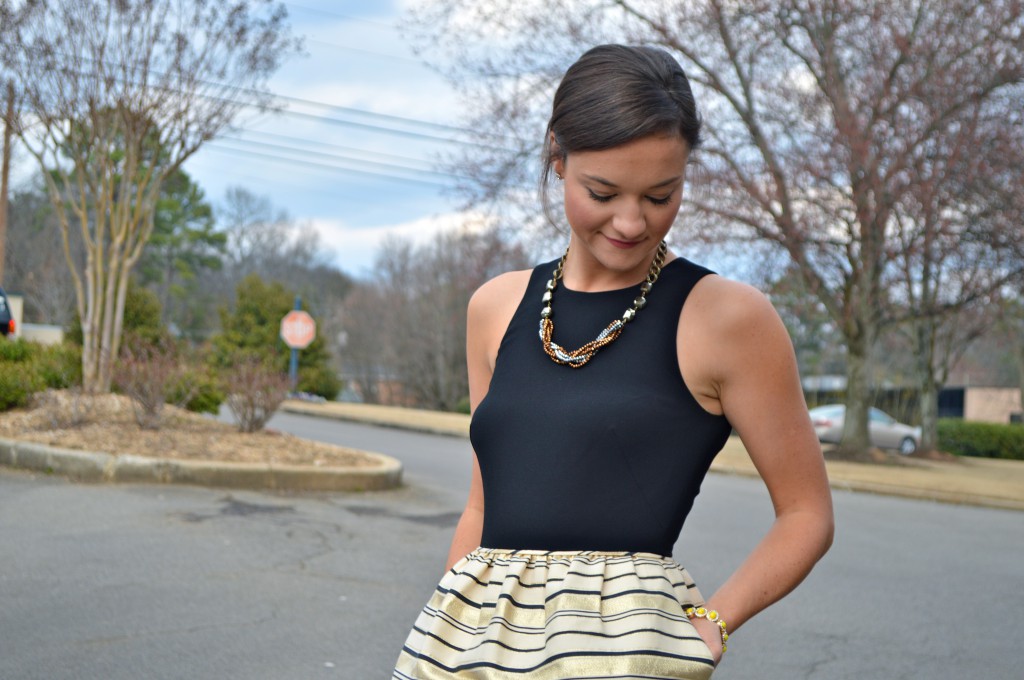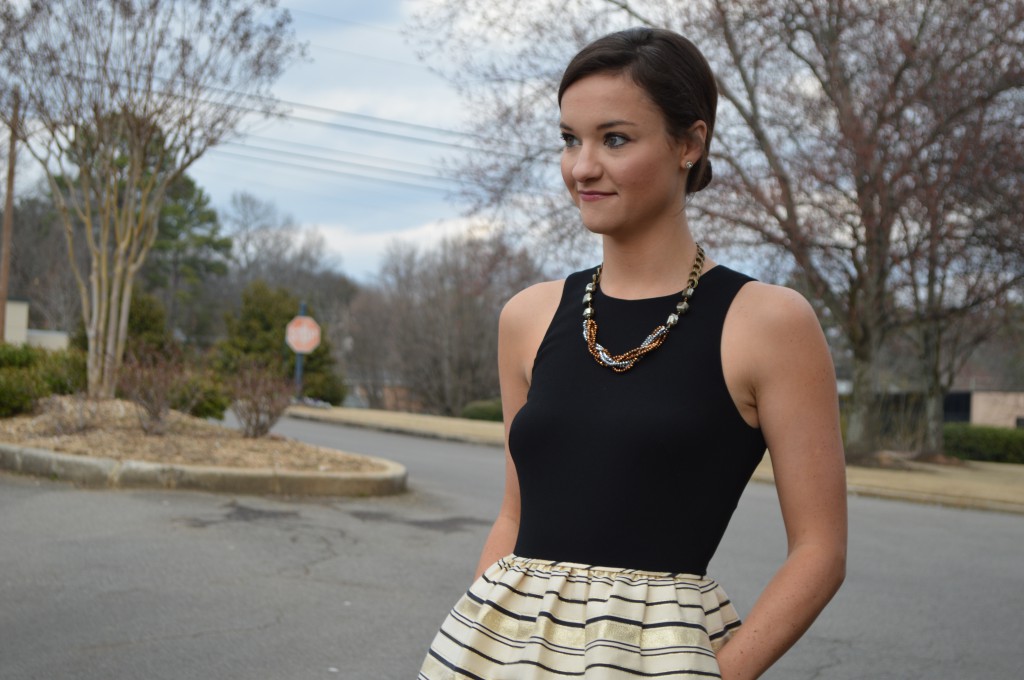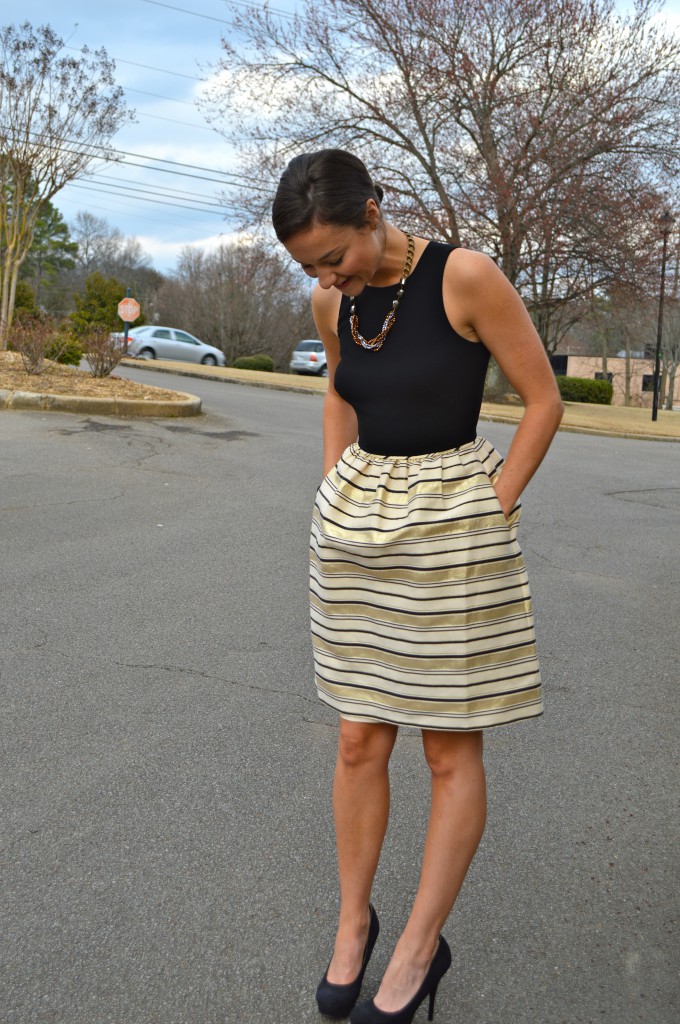 I think it's pretty evident from these pictures that this J Crew gold striped dress makes me happy. Perhaps it is the glitter… I feel like a princess who has the perks of laid back pockets in her dress. I completed this look with a swept loose bun to stick with the timeless chic feel. What dress do you have that makes you feel special? Shop the look: Dress: J Crew | Shoes: Target (Similar) | Necklace: Hyla DeWitt (Similar) | Stackable Bracelets: E McGarrah Designs & Stella & Dot (Similar) | Yellow Bracelet: Loft (Similar)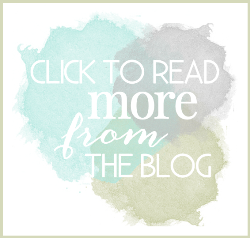 Free Pantry Staples List
Get the FREE Clean Eating Pantry Staples Printable List plus healthy living lifestyle tips from MyLifeWellLoved.com!