Saturday marked the end of an era in my husband and I's life and the beginning of a new chapter. Eric graduated with his Master's of Science in Nursing with a specialty in Adult Acute Care at UAB. It has been a long 4 years in the making where he quit his job as an accountant at KPMG to start pre-requisite classes for the Accelerated Master's Program. Two years worth of nursing school was condensed in 1 year and then he started clinicals. Many months he would work 21 days in a row, 2 days off, 19 days in a row, 1 day off because he was working full-time as a nurse in the neuro ICU and managing his clinicals. Eric has worked night shift, day shift, weekends, holidays, and it was a constant reminder of how grateful I am for so many health care professionals who work so hard day in and night out.
There was a span of about a year where we lived on 1 income, and penny pinched and scraped and saved. Eric got many scholarships, worked his butt off, and budgeted so he could graduate with no debt. It was an incredible team effort that I have been honored to be a part of. We have both worked harder than we ever have in our lives over the past few years and it was such a fabulous long weekend to celebrate this monumentous goal. To say I'm a proud wife doesn't even begin to cover it.
We're excited that today is the first day of the rest of our lives. Today begins a slow and steady process of looking for a new home, finding renters for our condo, looking for a new job for Eric and figuring out what our lives will look like. We hope to find a neighborhood, small group, and job that allows us as a couple to bring honor and glory to God with everything in us. We hope to strengthen our marriage, to rely on God, and to learn more about each other with each passing day.
I'm telling you all this as little bit of a life update and as a prayer request for us as a family. We are ecstatic about the next part of our journey and I wouldn't feel right about not sharing what all is going on with my readers. This blog and all the comments, encouragement, and love have meant a lot to me during this time. It's been a great outlet for me while Eric was working night shifts, or while he was studying for exams and I can't wait to see what the next chapter of My Life Well Loved is in the midst of this bigger picture journey.
We kicked off our celebration of this weekend on Thursday night at the lobby of the Aloft hotel in Homewood surrounded by friends and family. It was a group big enough to feel festive and small enough to be intimate and to talk to each person. It was a fabulous opportunity for us to get to connect with our friends who have supported us closely during this journey. After the party, we went over to Gian Marco's Wine Bar in Homewood to eat dinner with his family, who was in town from Tampa. See pictures below of the invitations from Tiny Prints, our specialty drinks of the evening, and a few of our Samford friends that were there.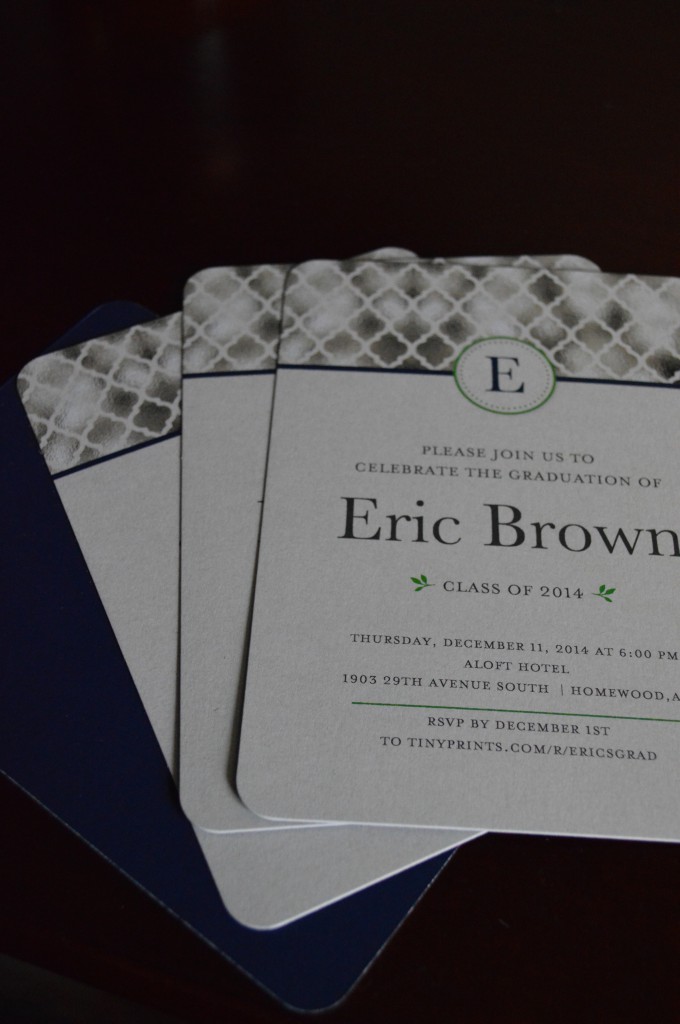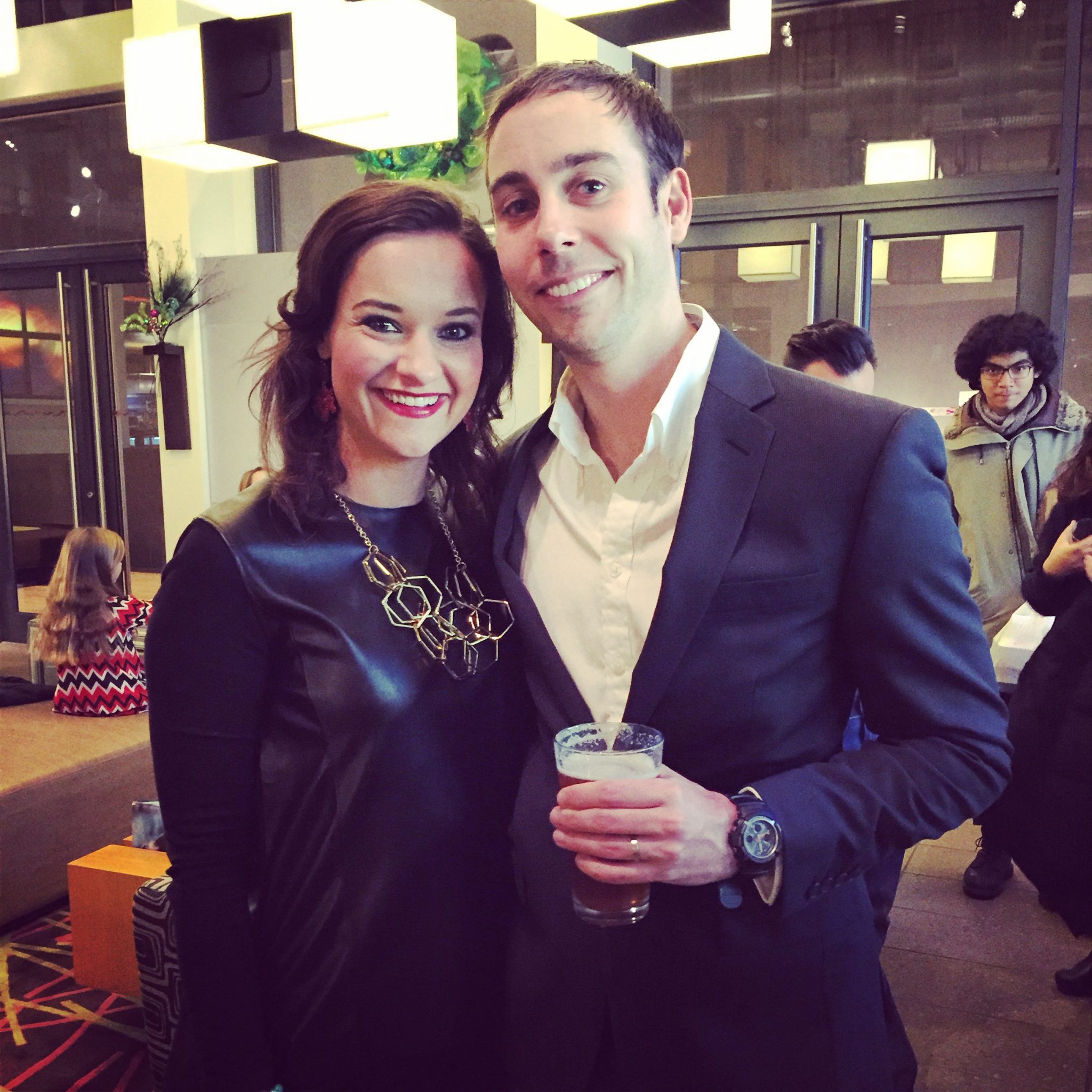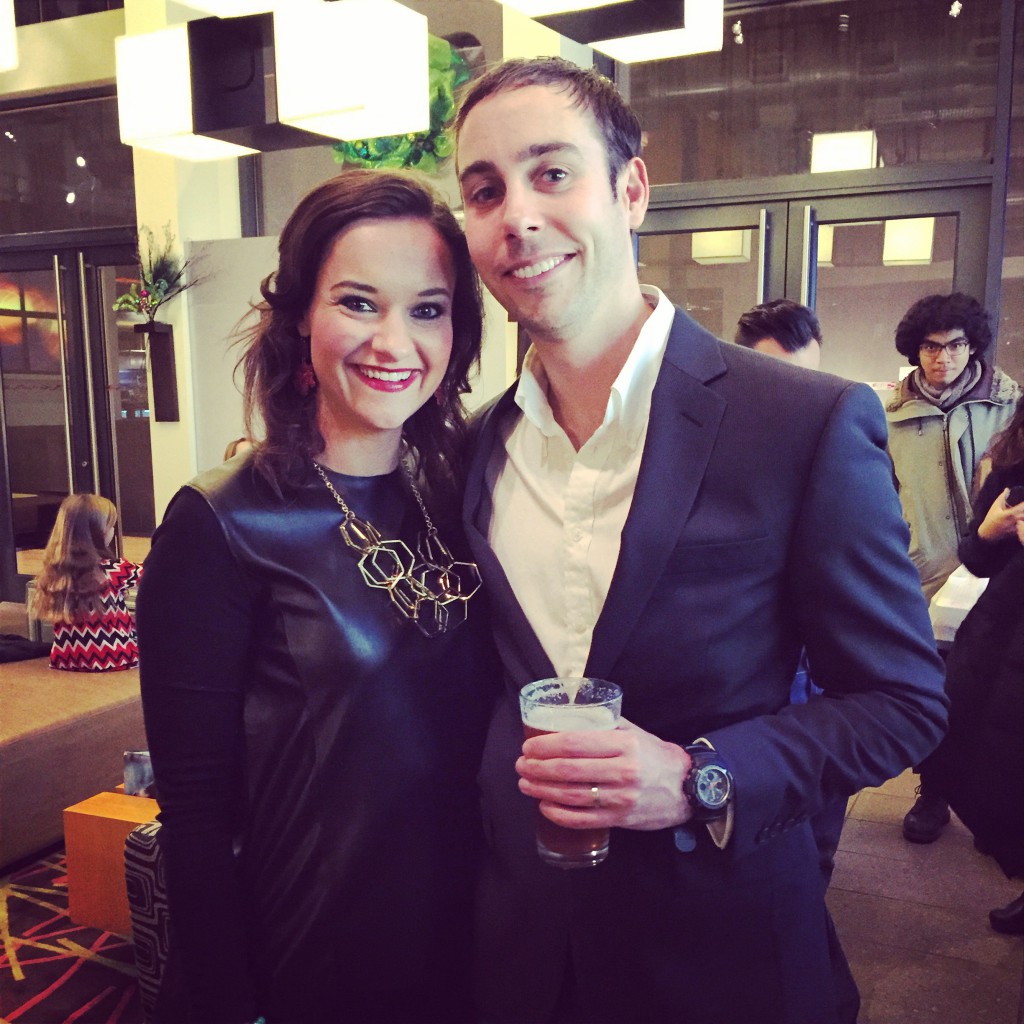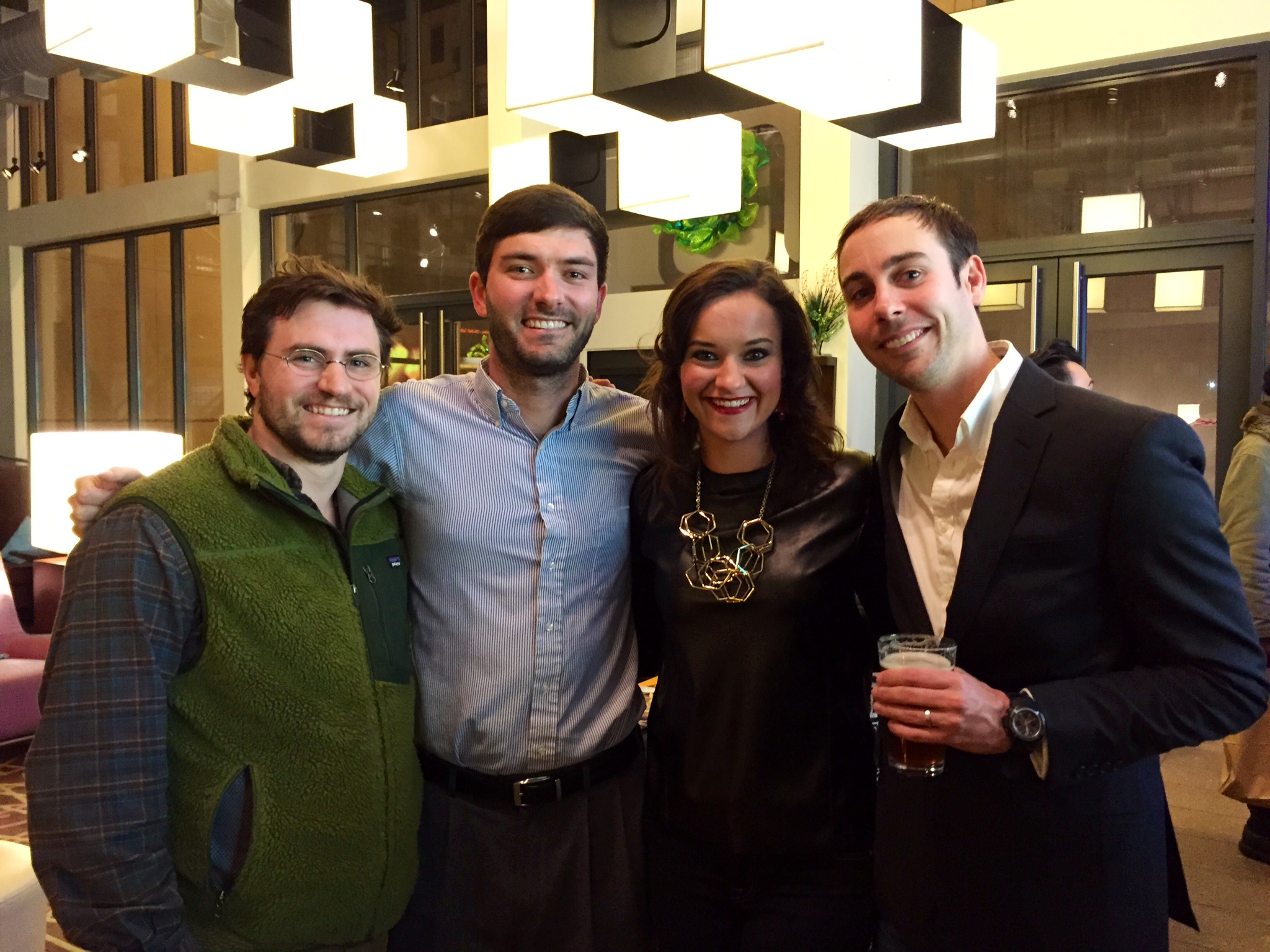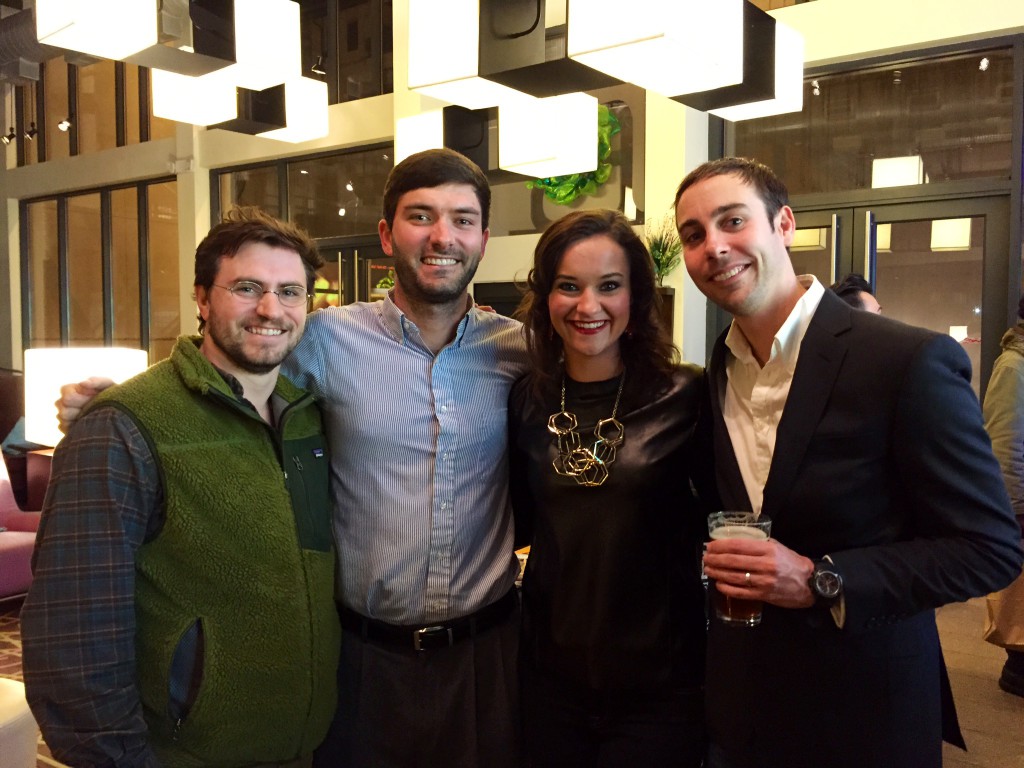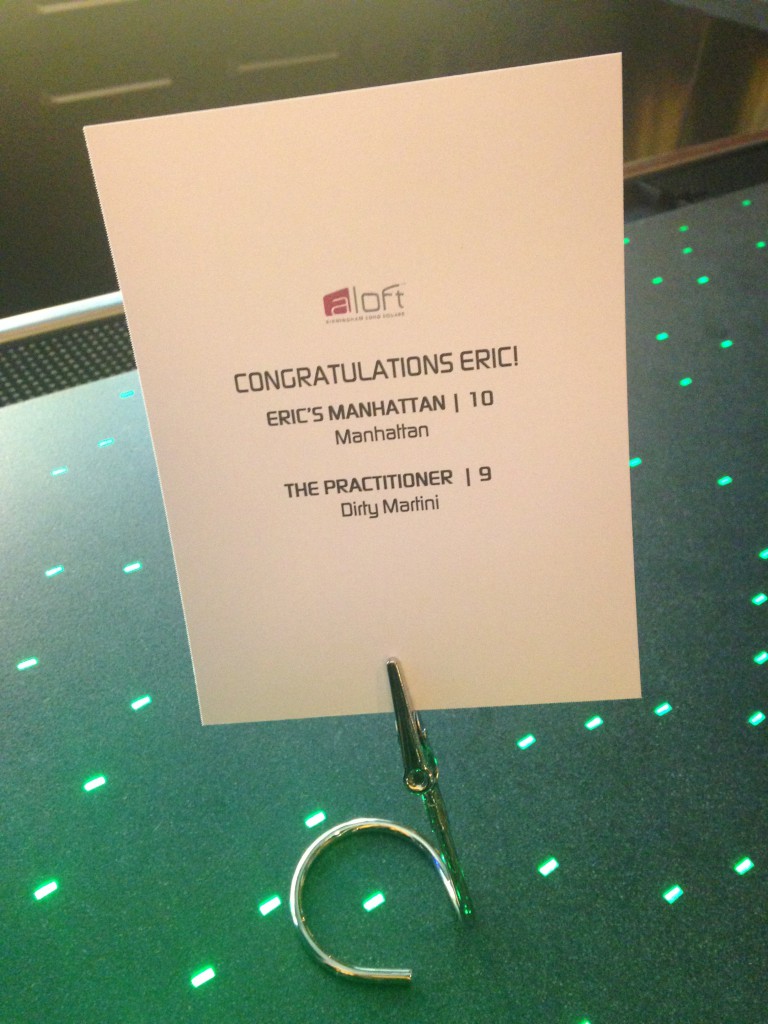 Friday night, Eric and I had over my parents, his parents, his sister, and my sister and brother-in-law over for dinner. We made a "healthier" version of lasagna, salad, and French Bread. It was a nice opportunity to thank them for all their support and to just spend some low key time together as a family.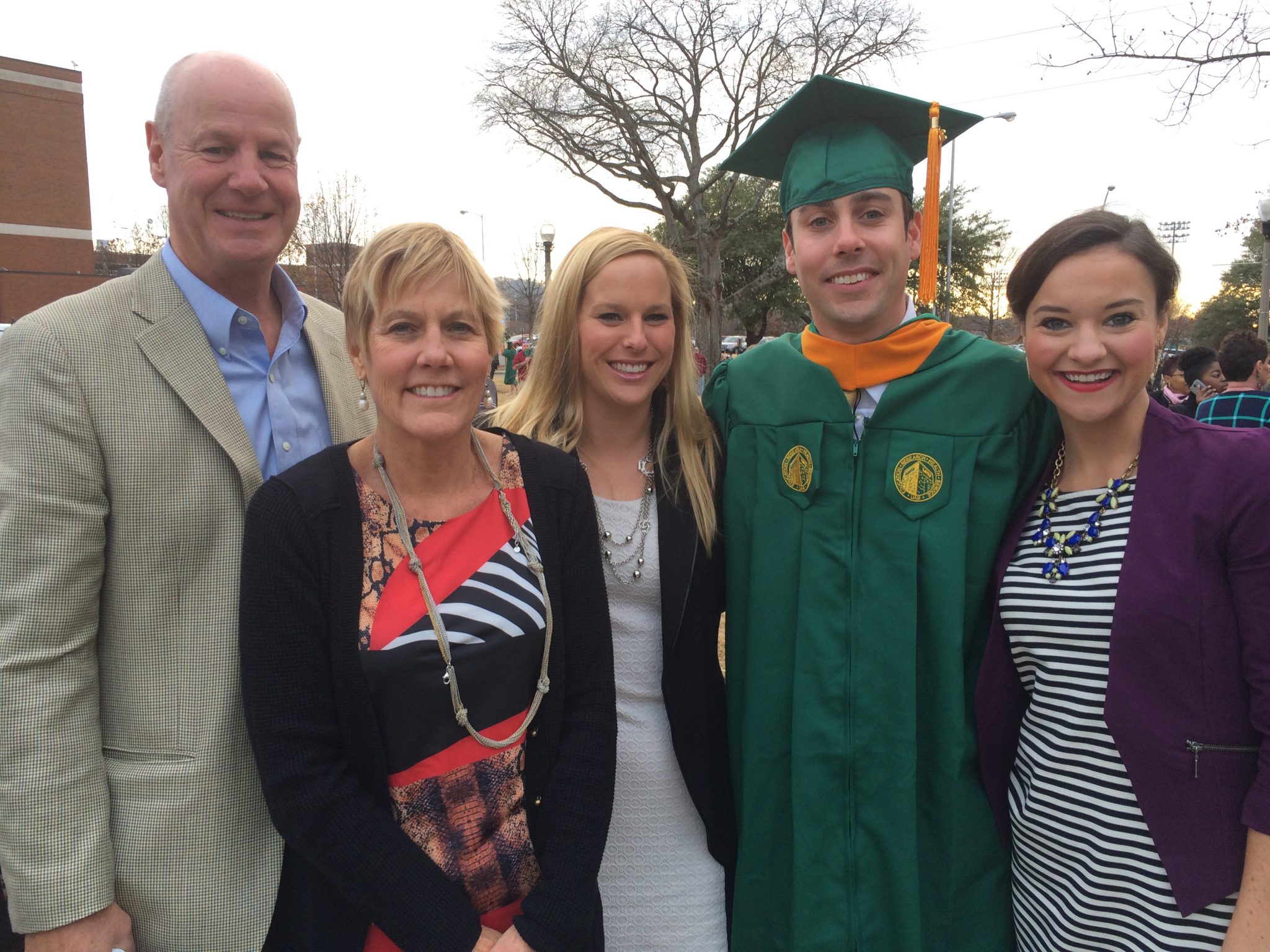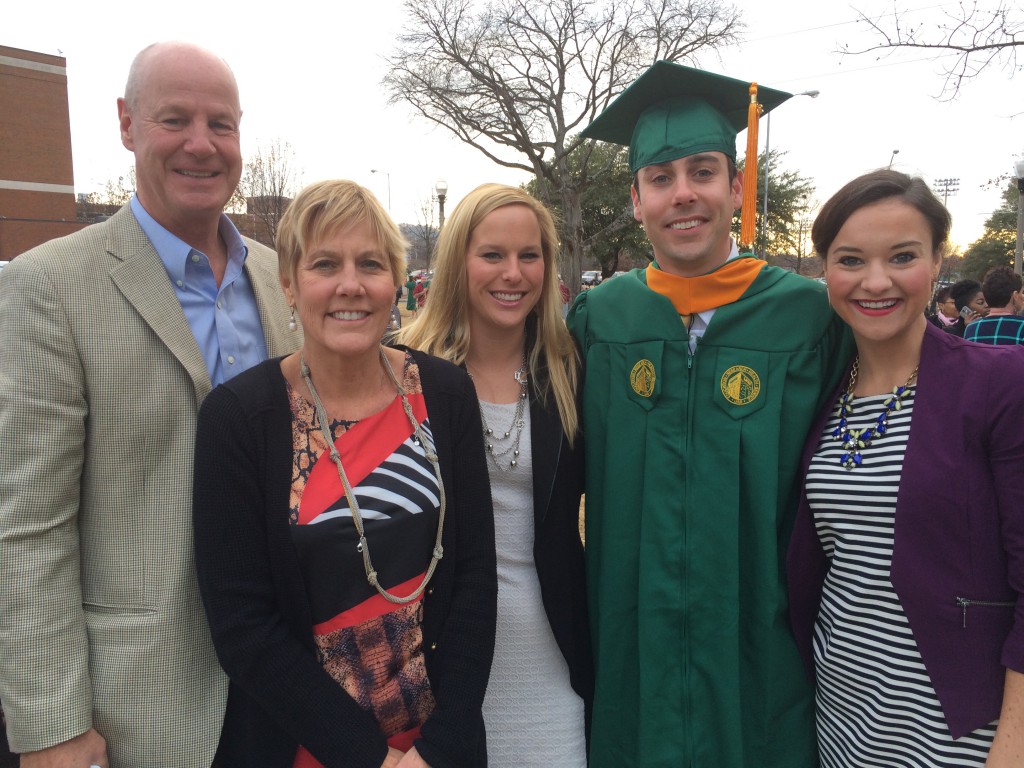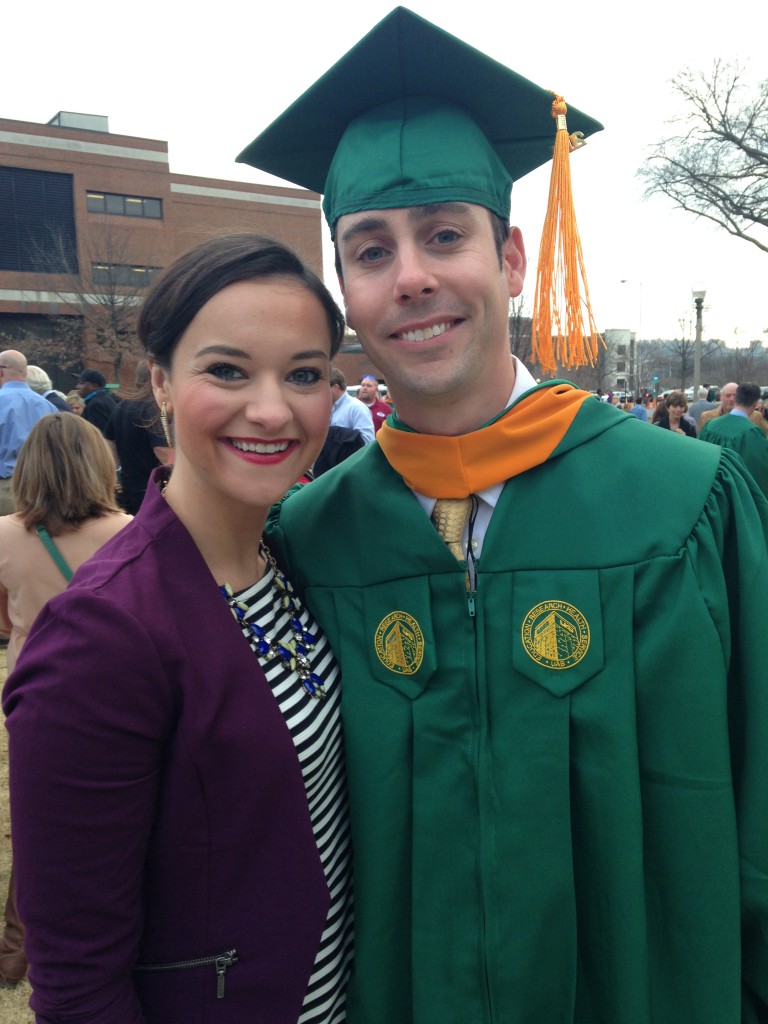 Saturday was graduation and we had a great time celebrating Eric and all his accomplishments before going to a low key dinner at Post Office Pies to enjoy the fabulous beer cocktails. If you're local and haven't tried these yet, they are a must!
Overall, it was just such a wonderful 4 days to get to celebrate everything that my husband means to me and to reflect on the past 4 years. We look forward to the journey ahead and to a time of refinement, patience, and lots of prayer as we figure out the next steps.