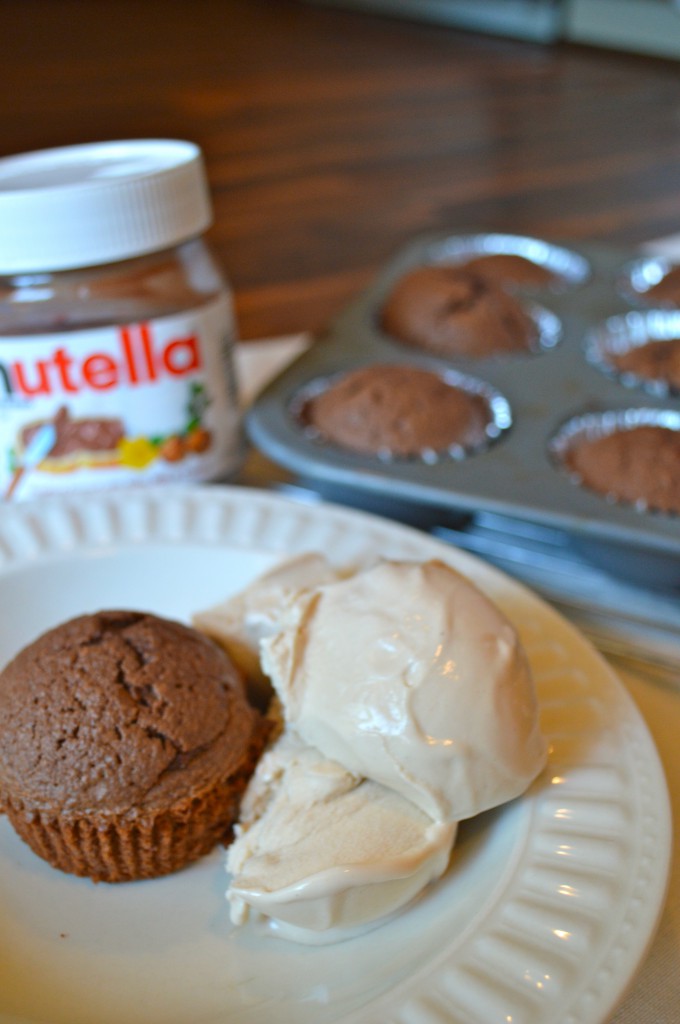 This weekend was so much fun! Eric and I got lots of time to have alone time, enjoy a date night, play tennis, watch Iron Man 3 and we also got to spend a good amount of time with fabulous friends and even squeezed in a 5k race! (I'll fill you in on all that later though.) I figured since I was exercising so much, I had earned a treat. As many of you know from following me on Pinterest, I'm really into building up a list of healthier desserts right now….and I've created a whole board just for that!
We went over to our friends' house Saturday night and were treated to grapefruit margaritas, kale artichoke dip & chips, grilled pork tenderloin & a strawberry balsamic goat cheese salad! I was asked to bring a dessert and since Erin and I both work at Pure Barre, we tried to keep it on the healthy side. I ended up stumbling upon this recipe from Remodelaholic and went to baking!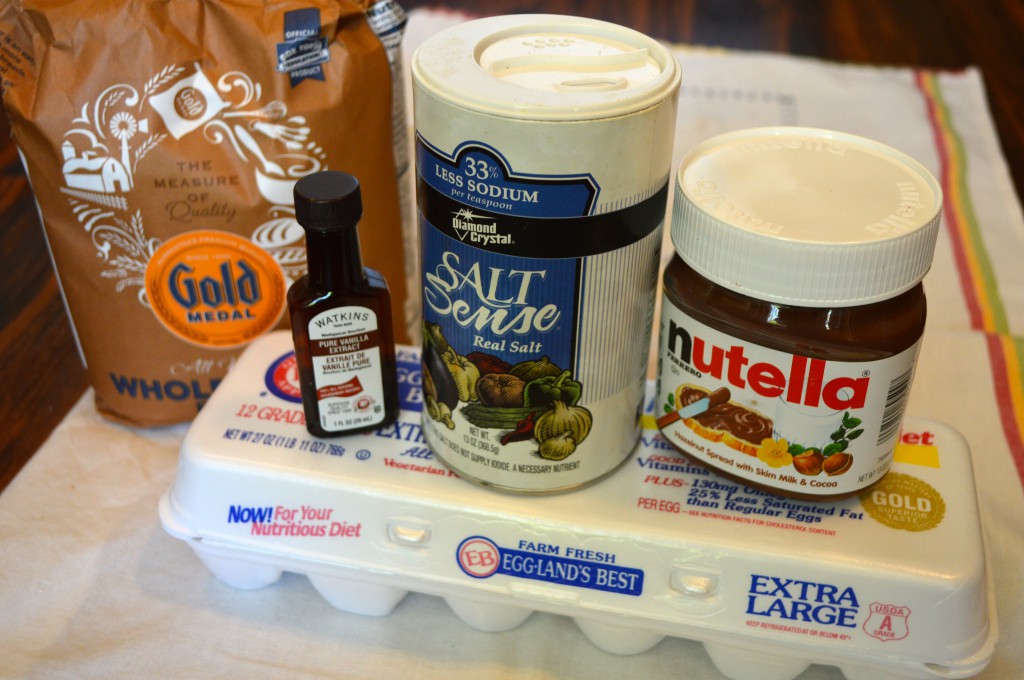 Of course, I had to add my own little twist which was pretty ingenious if I do say so myself. I made these brownie muffins but served them with hazelnut gelato…perfecto! And with only 5 ingredients, this recipe is simple.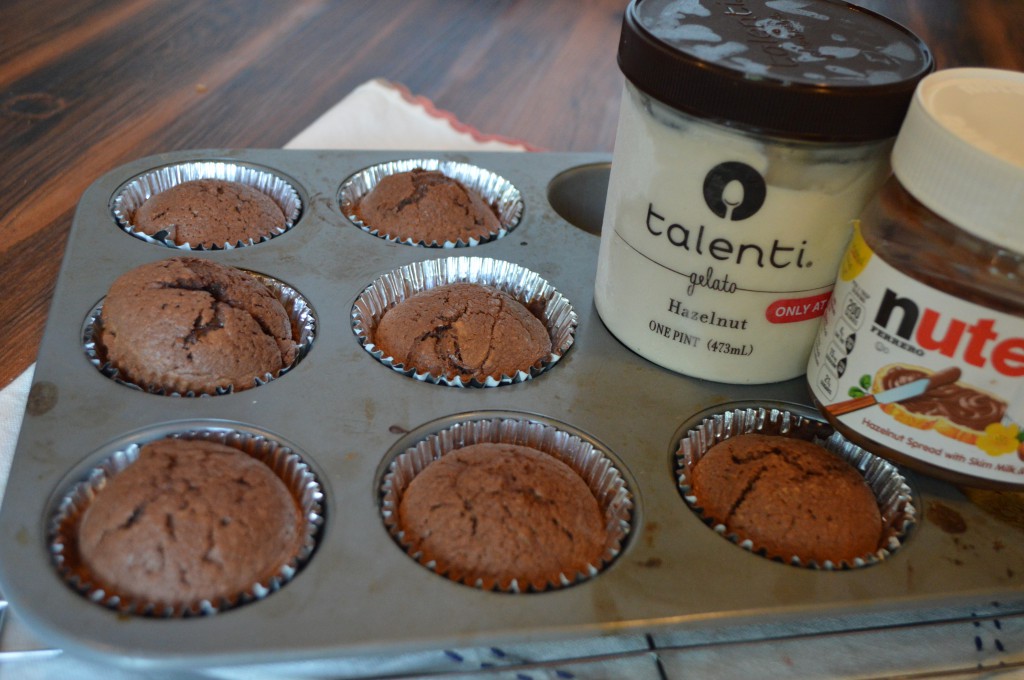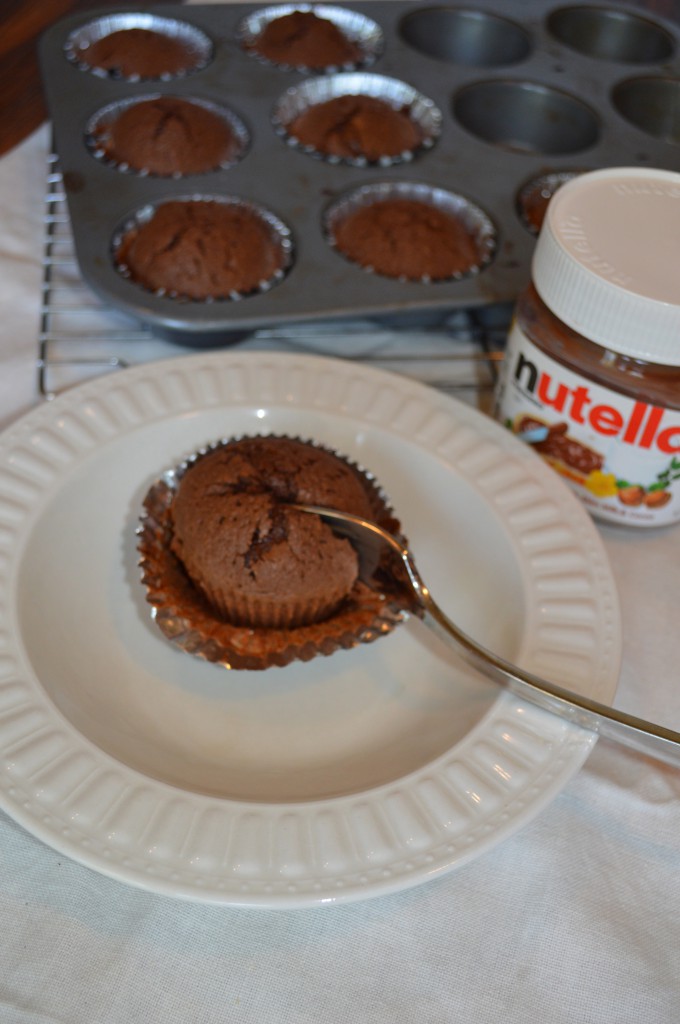 These little desserts are best eaten warm from the oven and served with Hazelnut ice cream. I like that this recipe only makes a few muffins so you're forced to keep portion control in mind. My batch only made 8 so divided amongst four of us, we each had two, which was the perfect amount to get our sweet fix without totally blowing it.
Whole Wheat Nutella Brownie Muffins
Ingredients
1 cup hazelnut spread (Nutella)
2 eggs
1 teaspoon vanilla
¼ teaspoon salt
⅔ cup whole wheat flour
Optional: hazelnut ice cream
Instructions
Preheat oven to 350 degrees.
In a medium bowl, beat eggs, hazelnut spread and vanilla together.
Add flour and ¼ teaspoon salt.
Mix until combined.
Using a regular sized muffin tin, line 7-9 cupcakes with paper or foil cupcake liners. Spoon batter into liners until they are about ¾ of the way full.
Bake for 20 minutes or until they are cracking on the top.
Serve warm with hazelnut ice cream.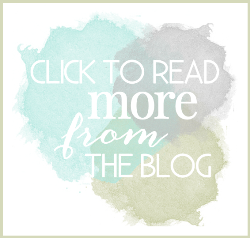 Free Pantry Staples List
Get the FREE Clean Eating Pantry Staples Printable List plus healthy living lifestyle tips from MyLifeWellLoved.com!