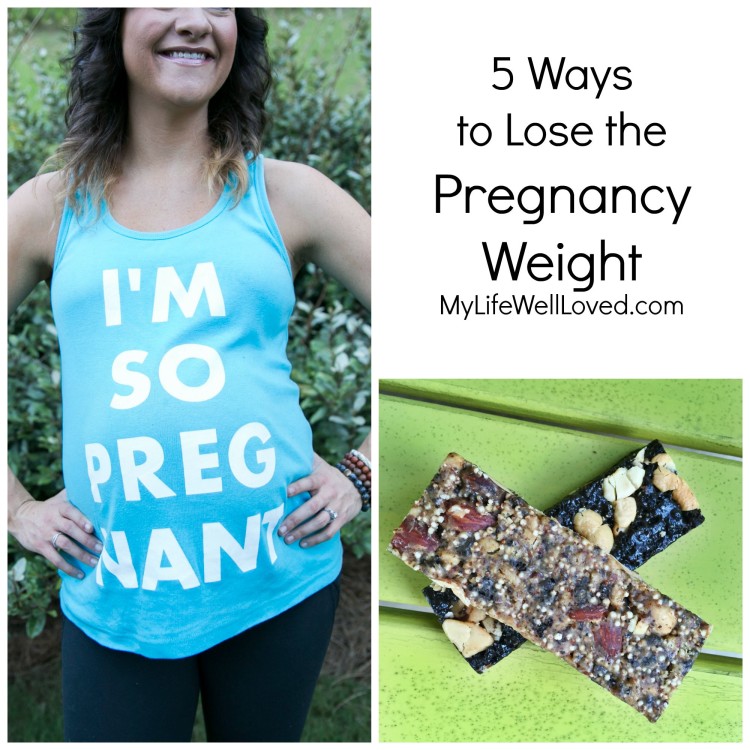 Yesterday, I went for a walk with a friend after work and couldn't believe how hard it was to put in a simple cardio workout. We walked about a mile and friends, the struggle was real. I was having such bad round ligament pain that I had to constantly put pressure on my side to make it manageable. I kept stopping to stretch and as soon as I would walk again, it came right back. Needless to say, this kind of uncomfortable working out condition has gotten me more and more ready to meet Leyton and get my body back to less painful scenarios. Which has now lead to today's post…5 Ways to Lose Pregnancy Weight even though the real importance lies on just being healthy for you and baby!
They say that during a healthy pregnancy, (depending on how over or underweight you are pre-pregnancy) you should gain between 25-35 lbs. I have gained 32 pounds so far and I'm closing in on my due date THIS Monday! While I plan on giving myself some leeway with getting back into my clean eating and healthy, active lifestyle, here's a few things I have in mind to help me get back to a healthy postpartum weight and feeling my best.
5 Ways to Lose Pregnancy Weight:
1. Don't stress. This is one of my first and foremost goals even though it's hard to do! Stress can make you hold weight, make breast feeding harder, and mess with your mentality. While I know it's not logical to think I'll drop all the weight right away, I also know a good portion will fall off due to fluid, baby, etc. So, I'm trying to tell myself to really enjoy the first few weeks to rest when baby rests and just fall into the routine of mommy hood. I know that having our sweet baby here will make weight loss and body thoughts a lot less in the forefront of my mind.
We've also been blessed that Holly (my sis) is setting up a Take Them a Meal train for us so that our friends and family will bring us meals. And while we'll be grateful for every dish, we know not every dish made for us will be the healthiest thing–although delicious! So, the first month I'm going to just take everything as it comes and try to hit my new mommy rhythm without stressing about immediately doing a cleanse or anything too strenuous. There will be lots of baby loving to soak up, after all. 🙂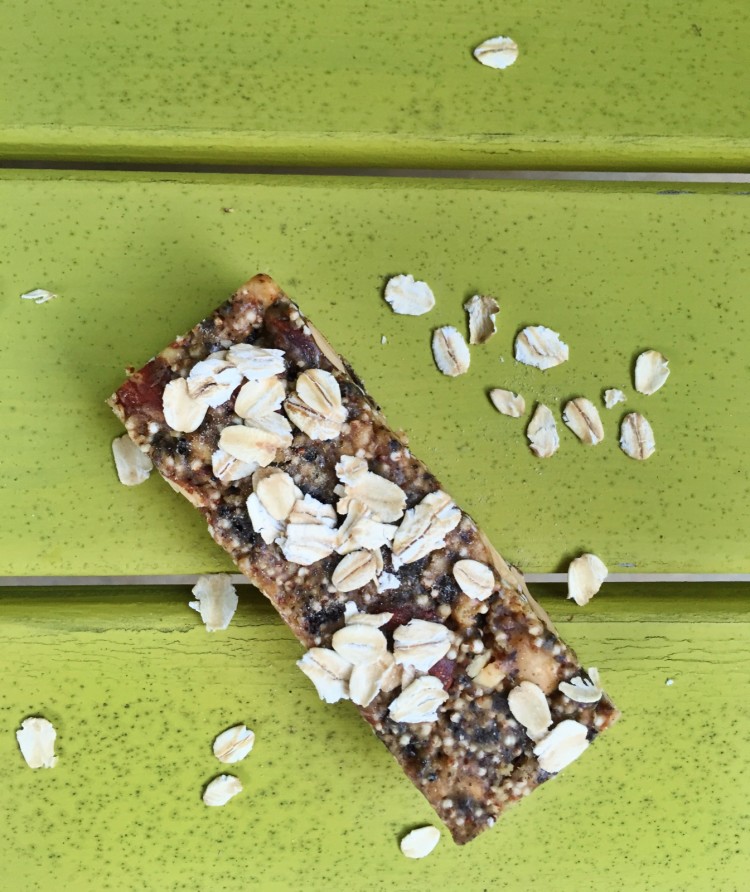 2. Keep healthy snacks on hand. What you have on hand, is what you'll eat! I just tried these new ZonePerfect SimplyWell bars this week and got two different varieties to have on hand to make sure I'm getting enough protein and energy to keep up with the demands of breast feeding. Eric and I both liked these bars. His favorite was the Dark Chocolate Cashew and mine was the Almond Toffee Crunch. Do you want to try the new Simply Well Bars too? You're in luck! I've got a $1/1 coupon for you!
3. Exercise! Granted, I can't hop right back into tennis, running, Pure Barre, or yoga right after baby, but I am excited to break out the new Uppababy stroller and go for a walk ASAP postpartum.
4. Wrap it up. I've also heard from friends that I may want to try a postnatal wrap which can help the uterus to go back more quickly to it's original state as well as support your abs and back! Sounds like it's worth trying out to me.
5. Keep it Simple. I want to always have items on hand to do a protein shake for breakfast, a hearty salad for lunch and dinner to be simple when we make it ourselves. This not only simplifies our grocery list, but it also will allow me to know a healthy, filling meal is only a few steps away to help me stay on top of my nutrition, and therefore baby's milk production benefits. Luckily, the weather is perfect right now so I bet we'll be using the grill a lot for dinner now too!
Most importantly, don't forget that your new body is a testament to what a beautiful, and strong woman you are! What a gift to get to participate in creating new life. Embrace the changes and the day to day baby loving. 🙂
What other tips helped you lose the postpartum weight? I'd love to hear in the comments below! And don't forget to print your COUPON HERE!

Heather Brown helps busy mamas of young littles who are caught in the hustle to find encouragement in their journey to true health, from the inside out, starting with the heart. Read her journey of learning to live a life well-loved
HERE!