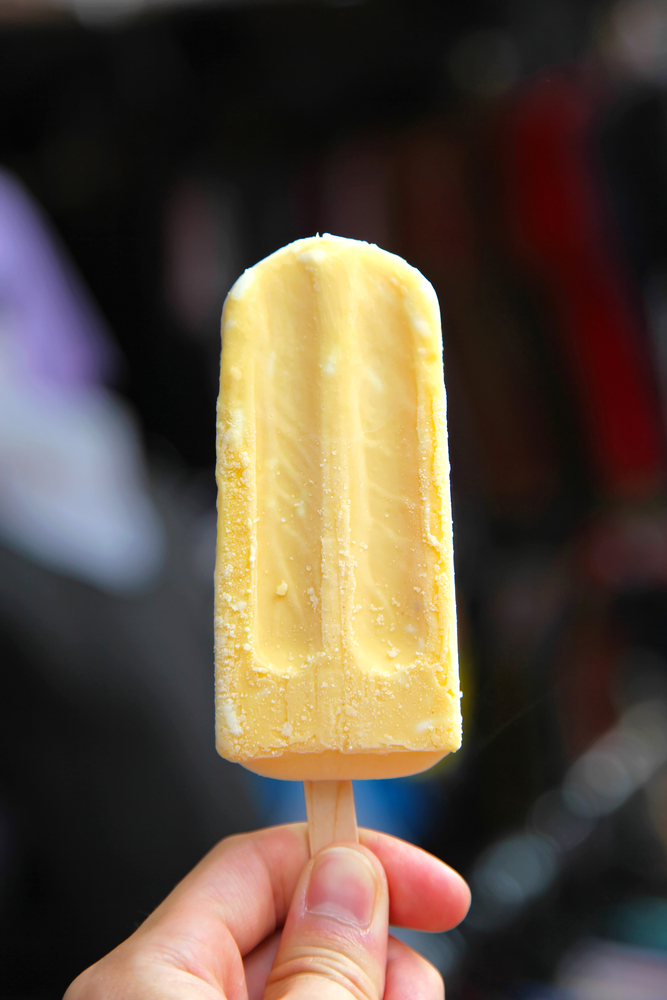 As promised, your healthy Summer popsicle recipe is here in all it's sweet and creamy glory! This Orange Banana Smoothie Popsicle is just the right amount of citrus and totally counts as a healthier dessert, holla! It's nice and smooth to cool you down in even the hottest summer weather. Make your kids this treat before they head back to school soon, or better yet, get your kids to help you make it for a fun last summer activity. I bet even your "big kids" like these!
Orange Banana Smoothie Pops
7 oz of Greek Yogurt
2/3 cup thawed orange juice concentrate
2 bananas
1 tablespoon lime juice
Purée all ingredients in a blender.  Pour into a popsicle mold or into paper cups and then insert a stick in the middle.  Freeze until hardened (about 6 hours).
This recipe came from eMeals! If you are interested in eMeals meal planning service you can save 15% off with the code MEALS15!